A bottle of something wonderful will always go down well with a winelover, but which one do you choose? Here's a selection of wines we've been saving up to give as gifts for Christmas as they're all just that little bit special…
The Wine Gift Set
Hattingley Valley English Sparkling Wine Duo
Photo Credit: hattingleyvalley.com
Hattingley Valley are one of the UK's highest flying producers. Located in Hampshire, they have quickly made a name for themselves creating elegant bubbles from Chardonnay, Pinot  Noir and Pinot Meunier. This Christmas, they are offering a gift duo of two of their best-loved wines: Hattingley Valley Classic Reserve (think, pale gold, fine bubbles and a delicious flavour profile of brioche, creamy nougat and baked apple) and Hattingley Valley Rosé 2014 (pale and elegant with vibrant fruit and crisp acidity).
RRP: £70
Find it here.
White Wines to Gift
Domaine Michel Thomas Sancerre, 'Silex' 2017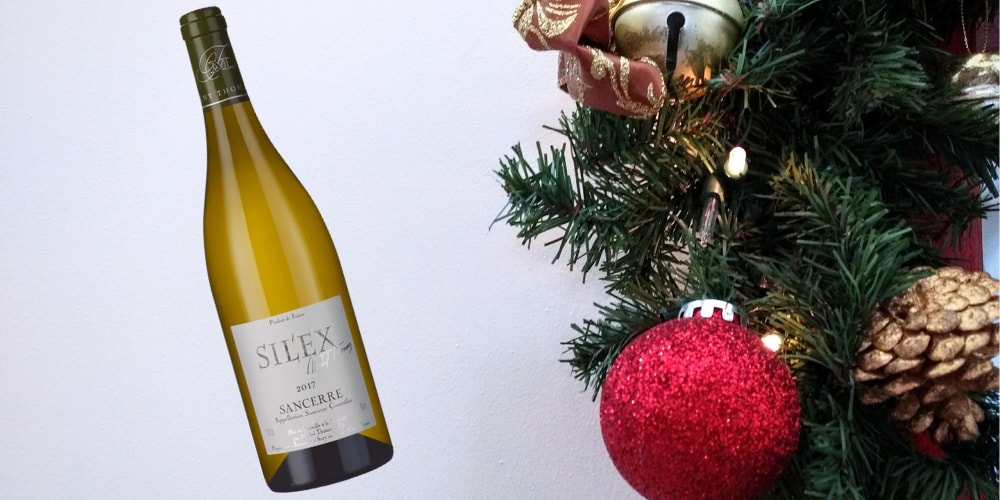 Photo Credit: laithwaites.co.uk
If you're looking for the ultimate expression of an elegant Sauvignon Blanc, then look to Sancerre in France. This 'silex' (named after the particularly fliinty soil in this area) gives a zippy, smokiness to the wine. It's rich, but light on its feet with it. A fabulous match for smoked fish dishes.
RRP £16.99
Find it at Laithwaites here.
Sleepy Hollow Chardonnay, Talbott Vineyards California, 2016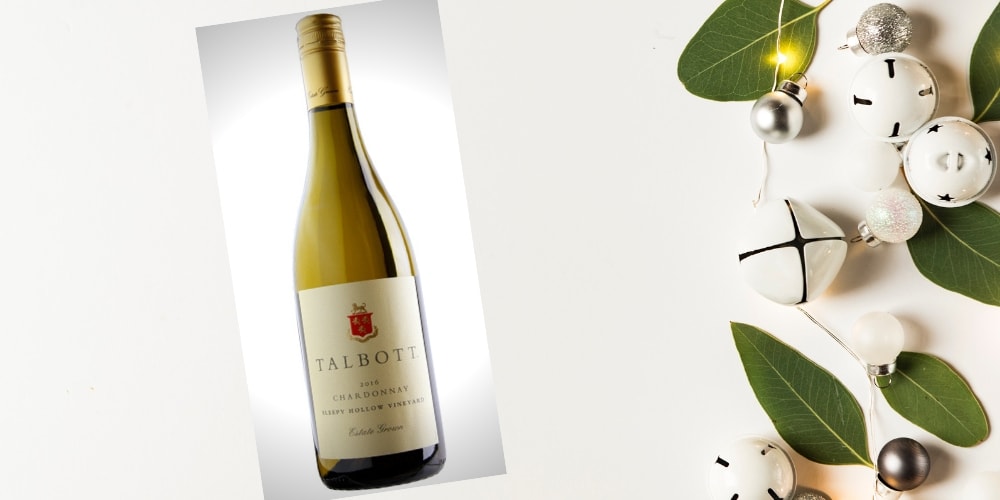 Photo Credit: thevinorium.co.uk
If you like your Chardonnay rich and creamy, look no further. Located a mere 20 miles from the coast of Monterey Bay, this voluptuous Chardonnay offers exuberant notes of fresh green apple, pear and peaches. The texture is silky, smooth and combines delicate, spicy French oak with a buttery smoothness a vibrant citric acidity.
RRP £37.50
Find it at The Vinorium here

Red Wines to Gift
Mollydooker, 'the boxer' Shiraz, South Australia, 2016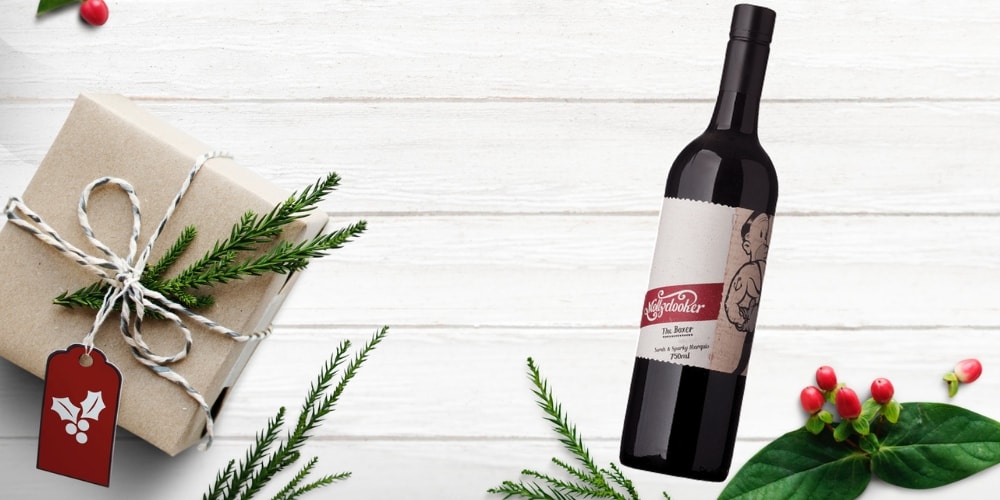 Photo Credit: totalwine.com
Mollydooker are known for their big, velvety wines and 'the boxer' has become a New World classic. Lush, velvety tannins keep the wine smooth despite it's voluptuous nature. Think ripe blackberry, sweet spice and vanilla pudding.
RRP £25.20 mix six price, £28.99 single bottle
Find it at Majestic Wines here.
Cardinale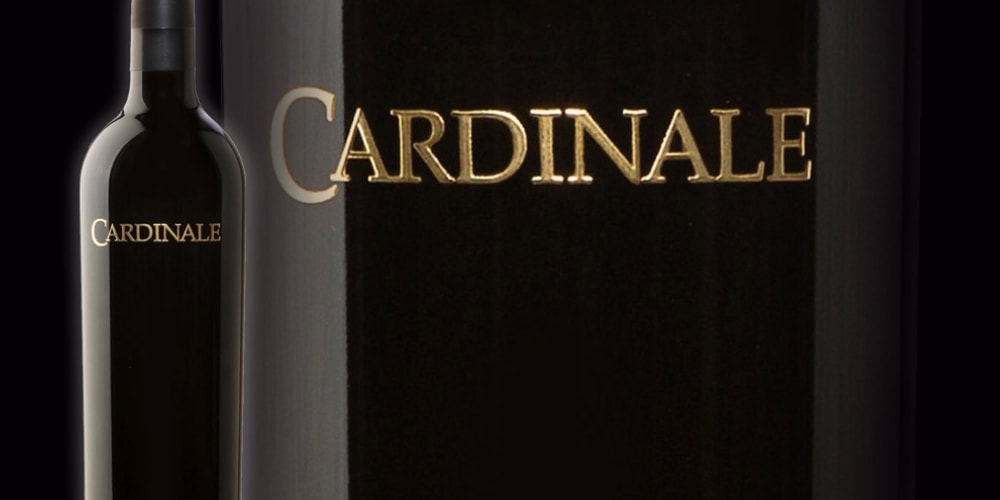 Photo Credit: mestrezat.com
This hefty Bordeaux blend (largely Cabernet Sauvignon with some Merlot) is one of the most revered red wines you can find from California. Always a powerhouse of a wine while remaining exceptionally elegant, Cardinale tends to showcase rich flavours of cassis, mint and raspberry with a moreish earthiness thanks to its increible terroir. This wine will age beautifully for many years. Taste it with a fews years age.
RRP £320 per bottle
Find the 2011, 2012 and 2013 from Hedonism Wines. Also available in magnum.
Vintage Port to Gift
Quinta do Noval Vintage Port 2011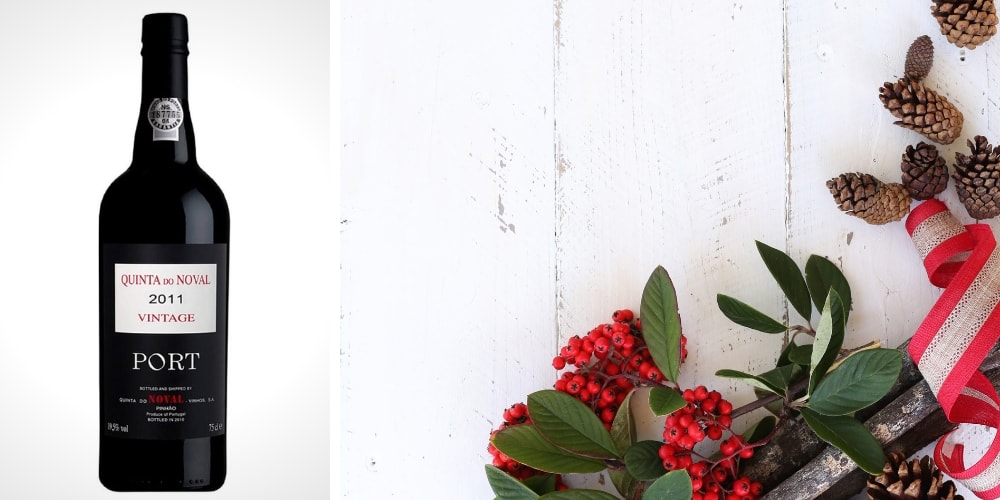 Photo Credit: celticwhiskeyshop.com
Quinta do Noval make the world's most exclusive (and expensive) Port. It's called Nacional but fear not; luckily for us they make other, fabulous vintage Ports that are a little more attainable. If you're after a fine Port to gift that can be laid down for a few years, this is the one. It's a name that's respected and the port is traditionally made and delicious with velvety bramble fruit notes and a sweet cinnamon spice.
Price: Approx £65 per bottle in bond.
Find the 2011 and other vintages at Berry Bros. here.
Fine Cognac to Gift
Frapin Château Fontpinot XO Cognac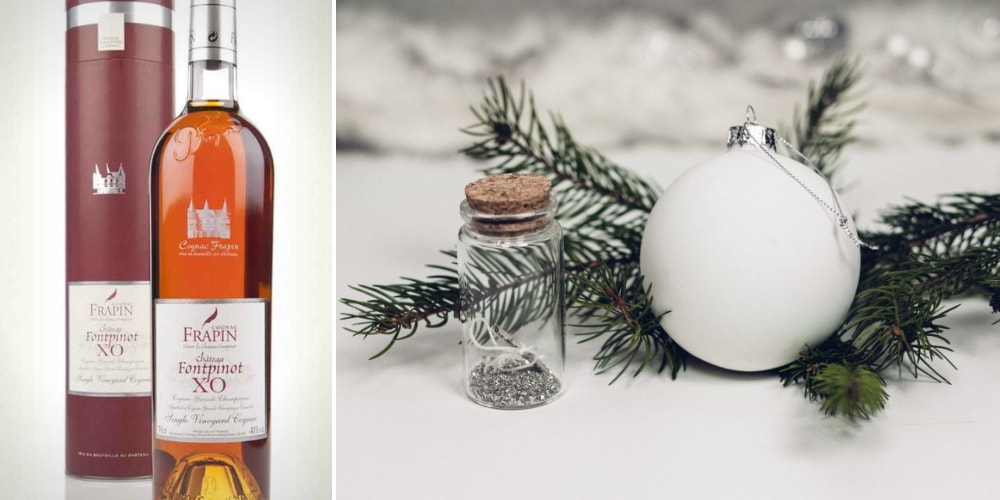 Photo Credit: masterofmalt.com
21 generations of the Frapin family have owned this Château in the Grand Champagne appellation in Cognac since 1270. Château Fontpinot is a very old reserve (XO) that's hand-crafted and distilled with long lees aging, followed by long aging in dry cellars. It's warming and complex with citrus spice and rich fruit. A stunning match with dark chocolate too.
Price: £104.78
Find it at Master of Malt here.
Sweet White Wine to Gift
Amadeus Tokaji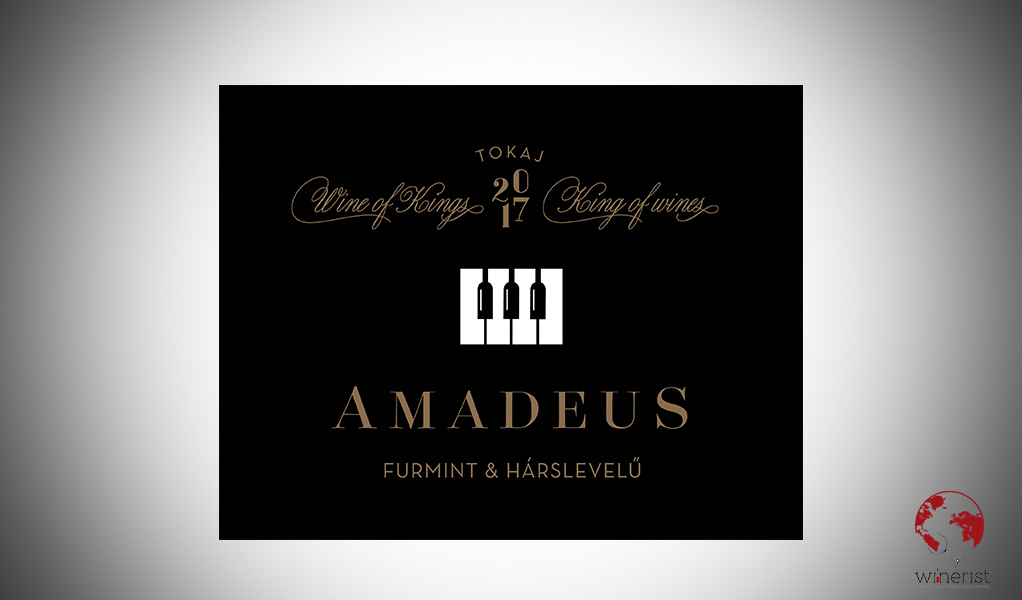 As if you weren't sweet enough already, winter is the perfect time to indulge in some Hungarian Tokaji. They call it the King of Wines for a reason and its lusciously sweet and refined character is a testament to that. With this extremely limited production Tokaji, you can expect a beautiful floral sweetness packed full of orange blossom and honeyed almonds. Unique in nature, Amadeus is produced from serenaded grapes, grown in vineyards where classical music is played around-the-clock, every single day. This treat is perfect to sip as a nightcap, an incredible pairing for desert or blue cheese, or even just as cheeky little treat because it's Christmas!
RRP around £42
Contact palotas@asklepios-med.eu for more information.
Looking for more wine recommendations for Christmas? Try these wines to drink generally at Christmas! If you're after more non-wine gift ideas, then click here! And if you really want to have an unforgettable experience then you better hurry up and give yourself or your beloved ones the gift of wine travel this Christmas! Buy a Gift Card here!