Negotiating the wine aisle is always tricky. Negotiating the wine aisle at Christmas however, can be an even bigger headache! So many choices, offers, people to please… Let us make your life easier with some tried and tested wines of all styles and price levels.
Kicking things off: FIZZ
English Sparkling Wine: Ambriel Classic Cuvee Brut Traditional Method NV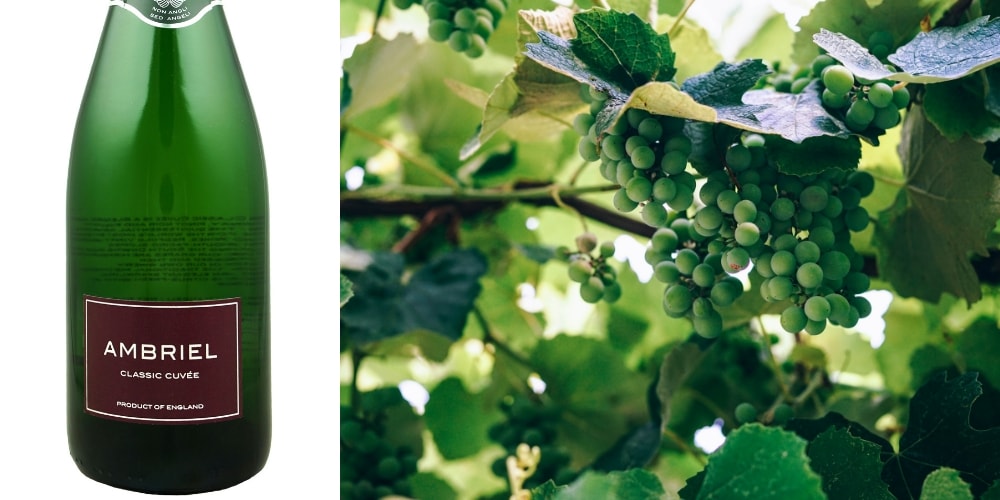 From a boutique winery in West Sussex, Ambriel is the latest addition to the fantastic portfolio at Corney & Barrow. The perfect blend of crisp and toasty, this is an elegant, perfumed wine rich in orchard fruit and with a fine, creamy mousse. This should be the first thing you open on Christmas day. Before the presents. Top class!
RRP £28.95
Find it at Corney & Barrow here.
Simpsons Canterbury Rose, rosé sparkling wine, 2016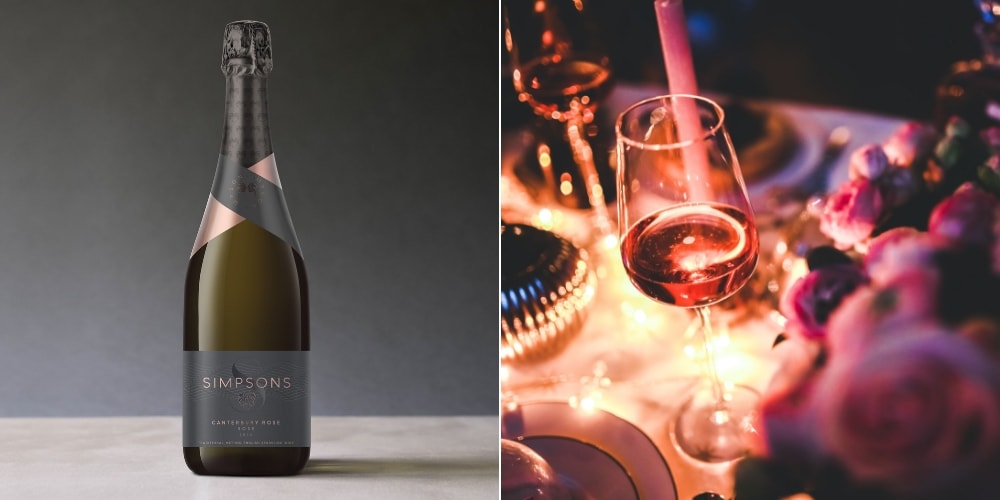 Photo Credit: simpsonswine.com
Made with 100% Pinot Noir and with a stunning, rose petal pink hue, this wine is Kate Middleton a glass: elegant, understated and complex. With a gentle, creamy mousse and a wild strawberry finish, this is English pink at its finest. The ideal time to crack this would be as an aperitif that works through to your starter, especially if there's smoked salmon on the menu.
RRP £35
Find it at Simpsons Wine Estate here.
A starter for ten: WHITES
Whitehaven Sauvignon Blanc, 2017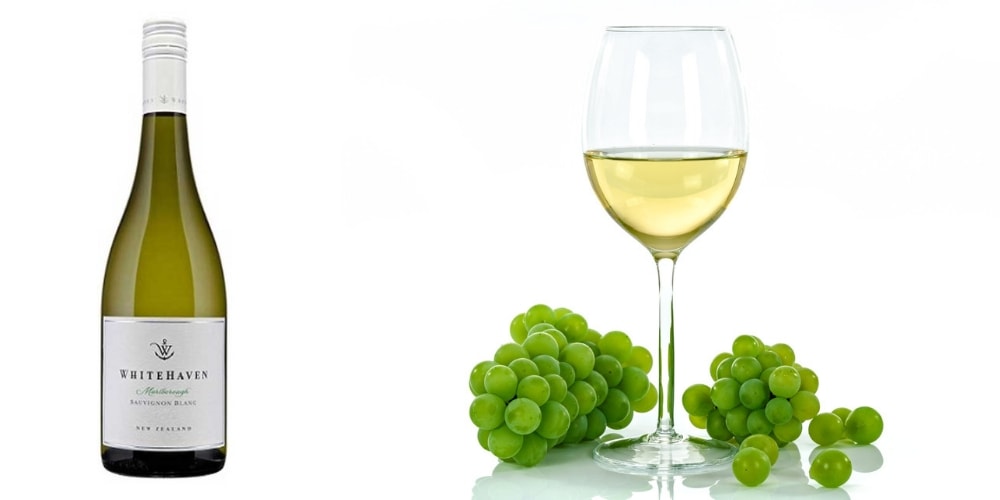 Photo Credit: wespeakwine.com
This bright NZ Sauvignon Blanc is the perfect crowd pleaser this Winter. Its vibrant nose gives you fresh melon, white flowers and pear with a little citrus and pineapple thrown in for good measure. Upon your first sip there's an electric acidity with a burst of citrus, grapefruit and candied fruits. Crisp, clean, fruity and refreshing!
RRP £12.99 as a mixed 6.
Find it at House of New Zealand Wine here.
Mont Rochelle MIKO White 2015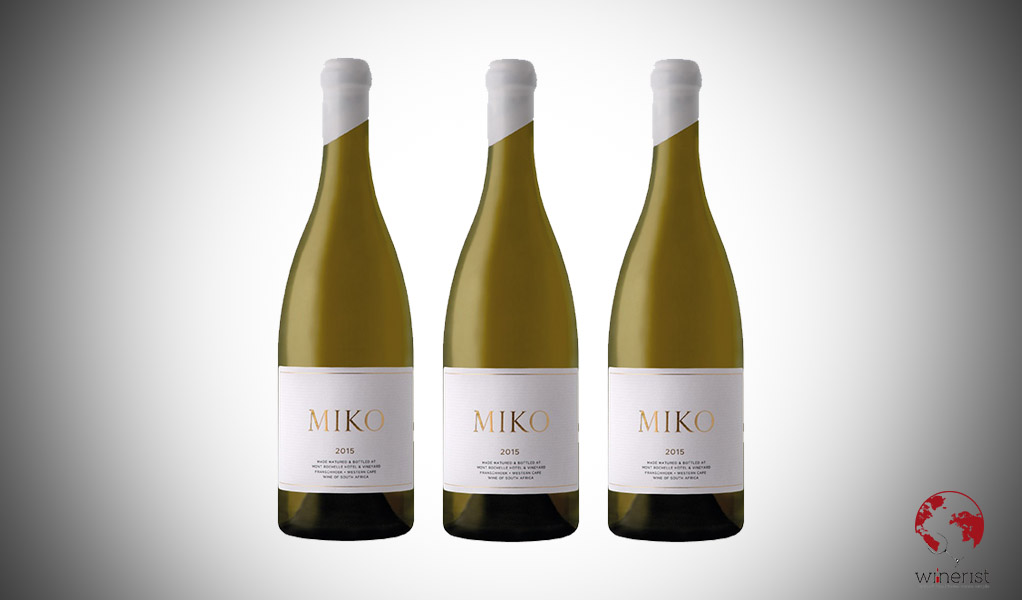 This stunner is produced in Franschhoek Valley, in the heart of South Africa's incredible wine scene. An incredibly well rounded wine with a plethora of juicy pear, apple and peaches. The palate gives you a welcomed citrus fruit glaze with a kiss of honey. Medium bodied in nature with a persistent and well-formed finish. A triumphant South African wine and a great example of the stunning quality coming from this corner of the world.
RRP £32.50
Find it at Hard to Find Wines here
Gran Moraine Chardonnay 2016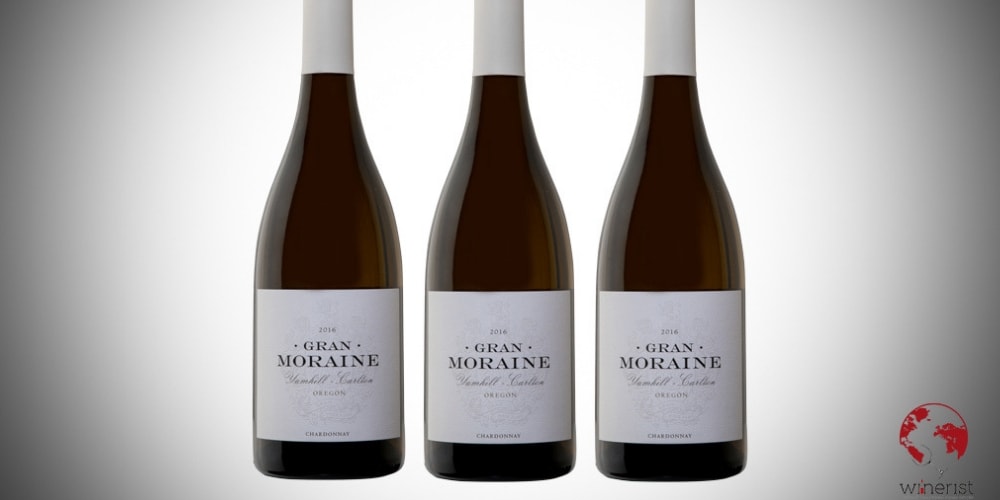 One of our favourite, super-special Chardonnays! Oregon has a real talent for producing some really delicious Chard, and the Gran Moraine is no exception. Think creamy, peach yogurt, vanilla brioche and floral notes of daffodil. On the palate, enjoy a creamy, rounded texture with flavours of fresh melon, lemon curd tart and peach crumble. A mouth-wateringly good combination of both oak and acidity create an incredibly balanced and seriously good wine!
RRP £54.80
Find it at Hedonism Wines here.

Here comes the turkey: REDS
Shorn Shiraz Wine Pouch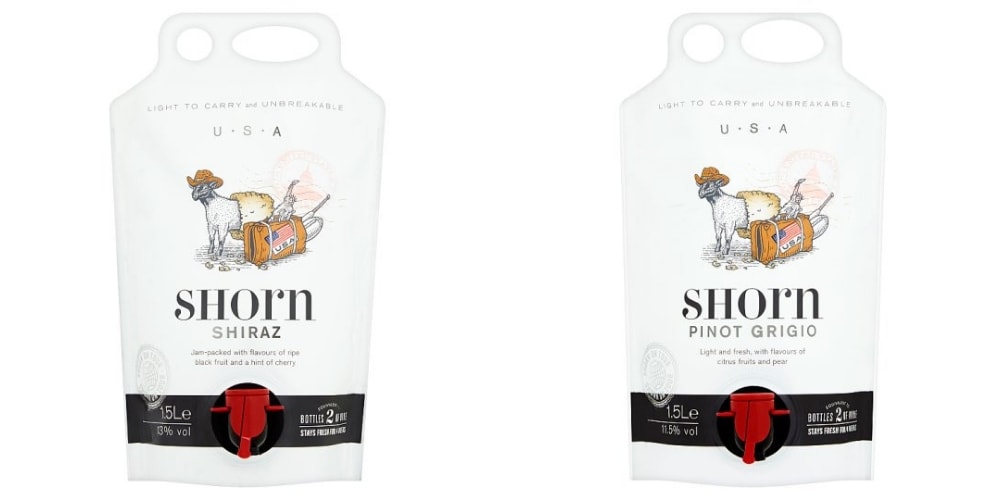 Photo Credit: tesco.com
If it's something seriously easy to drink and fruity you're after, with spiced cherries and black peppery kick, you can't go too far wrong with Shorn Shiraz. While the brand is from New Zealand, this particular wine is from California as Shorn 'goes on holiday'! It comes in a pouch that holds two bottles worth of wine, though it doesn't seem big enough (great for storage). it's easy to carry several of them at ones, which is handy! The wine is also a rather good match for turkey with pigs in blankets, cranberry sauce and gravy. Mmmm.
RRP £11
Find it at Tesco here. (They also do a Pinot Grigio)
Beronia Gran Reserva Rioja 2009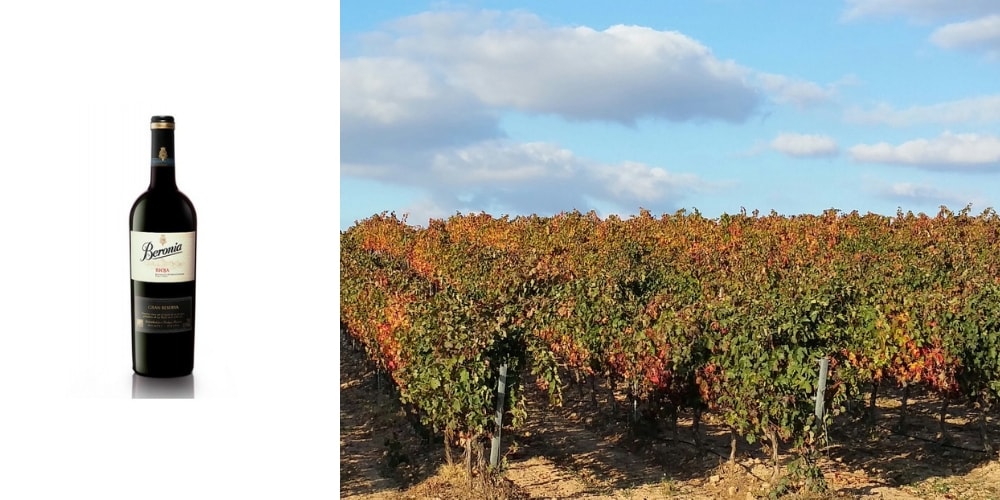 Photo Credit: campoluzenoteca.com
If you need a safe pair of hands with your red wine this Christmas, Rioja should be your go-to region. Special enough to know you're celebrating something but affordable enough to get in a couple of bottles, Beronia is a name to trust from here. A modern expression of Rioja but with all the fruit compote, leathery notes we love from the region. Get this one now before it's gone as it's a 'wigig'.
RRP £22.49 (mix six price)
Find it at Majestic Wines here
Napa Valley Cabernet Sauvignon, Louis M Martini, 2014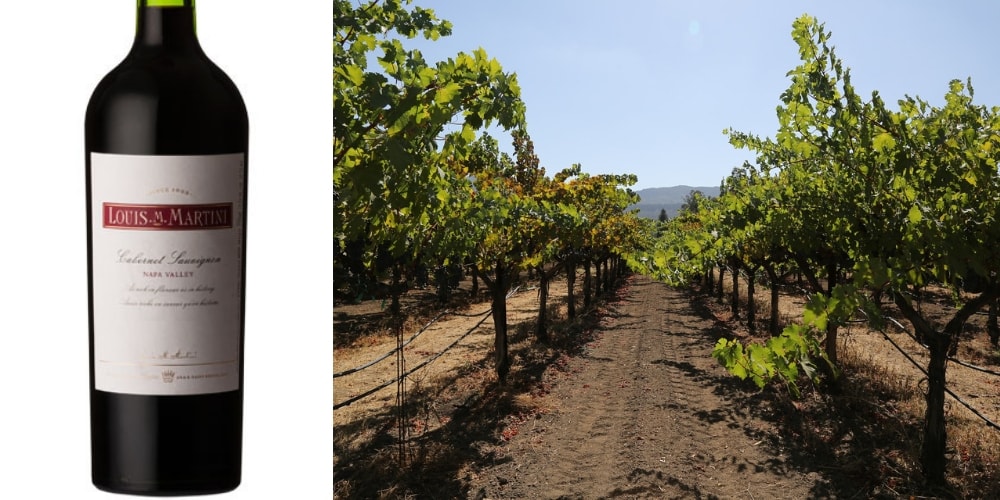 Photo Credit: gpbrands.eu
If you're looking for that special bottle of red that will help you move from beef or turkey with all the trimmings onto chocolate, Christmas pudding and mince pies, then this bold, velvety Cabernet is for you. Powerful notes of cedar and blackcurrant are delicately framed by vanilla spice. It's a wine your guests will definitely sit up and notice.
RRP £30
Find it a GP Brands here.
SWEET SPOT: Wine for pudding and cheese
Disznoko Late Harvest 2016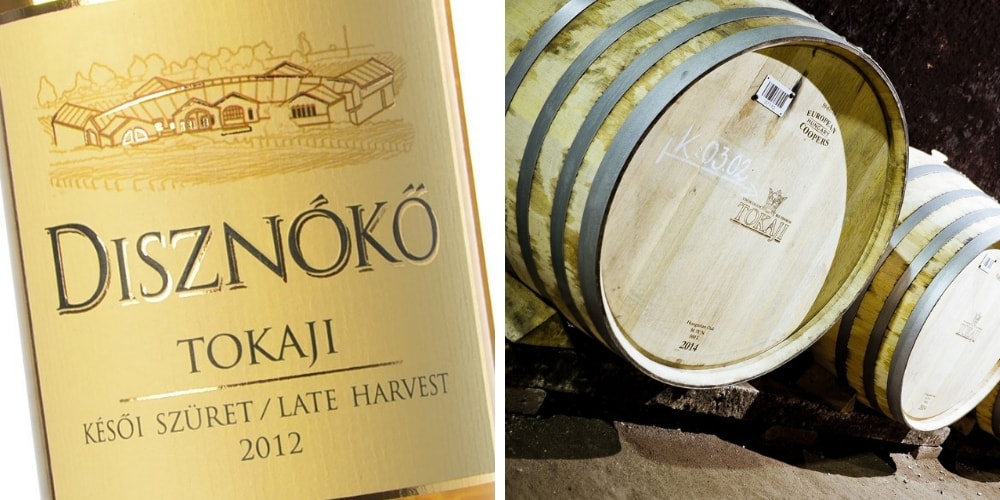 Photo Credit: vinissimus.co.uk
Made with largely the same grapes that go into the famous Tokaji wines from this region, this is a lighter, more floral, citrussy version, though the honeyed elements are still there on the nose. This is a wine that's crying out for your cheese board.
RRP £14.26
Find it at Vinissimus here.
ONE STOP SHOP: The case that covers all bases
Corney & Barrow Christmas Selection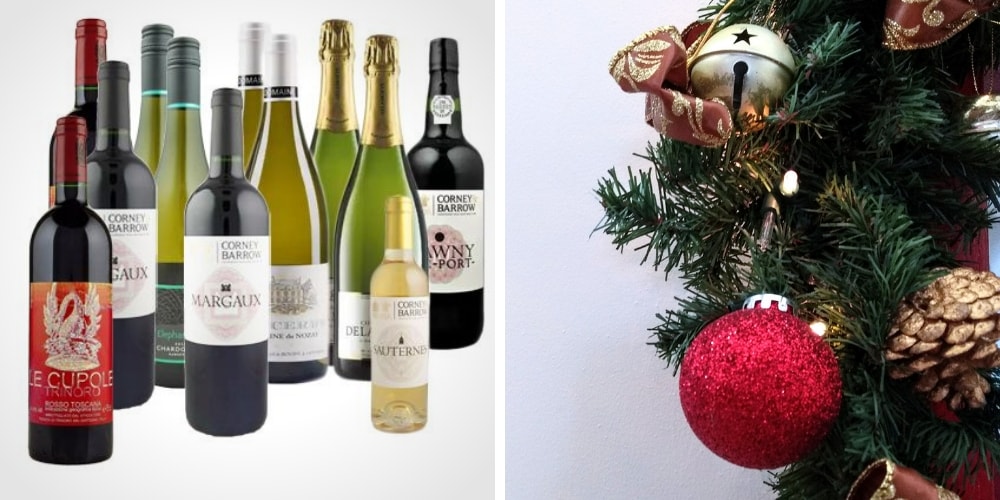 Photo Credit: corneyandbarrow.com
If buying wines individually sends you into a spiral of panic then have no fear: Corney & Barrow are here! C&B are famous for their carefully curated wine list. We know them well and there are simply no duds. This selection includes a classics to cover all the Christmas bases: Champagne Delamotte Blanc de Blancs NV, Sancerre, Domaine du Nozay 2017, Chardonnay Elephant Hill 2015, le Cupole IGT Toscana, Tenuta di Trinoro 2014, Corney & Barrow Margaux 2014 and one half bottle each of the Corney & Barrow Sauternes 2012  and the Corney & Barrow 20 year old Tawny Port.
Price: £295 for 12 bottles
Find it at Corney and Barrow here.
Want some more recommendations for Christmas? Find out why Tokaji and Beaujolais are such good matches for certain dishes. Need some gift inspiration? Check out our piece on gift ideas for Christmas. Or if you want to avoid all family feuds and skip the country, book a wine and food tour with Winerist.com.