Have you ever played the drinking game "Two Truths and a Lie"?
It was all the rage when I was at university – it's a great ice breaker. The rules are simple: one person starts off by introducing themselves and stating three facts. As the name implies, two of the facts must be true and one must be false.
Still following me? Let's give it a shot.
(1) Christmas Pudding was first made as a thick soup with raisins and wine in it.
(2) The consumption of mince pies on Christmas day is technically illegal.
(3) Port was initially fortified to keep it from spoiling during the rough sea voyage from Portugal to France.
If you guessed that the first and third statements are true, you're right. Fortunately, the second one is false – it's actually an urban myth. Besides, I'd love to know how the police would go about enforcing this law were it to be true.
Here's another truth for you: Christmas desserts are notoriously difficult to pair with wine. This is in part because the festive treats we all love tend to contain lots of competing flavours and added alcohol. So what should you do?
A highly-regarded pairing is mince pies (note the plural…who stops at one?) and Madeira. This is a fortified and virtually indestructible wine originating from the Portuguese island of Madeira. There are several different styles, ranging from dry to sweet, but in general you can expect flavours of caramel, toffee, marmalade and raisins. If you don't happen to have a bottle of Madeira kicking around the house, Port is a fabulously festive choice. I'm also a fan of Sauternes with mince pies – its acidity does a great job of cutting through the huge dollop of cream that invariably finds its way onto my plate. There's just something so opulent about it.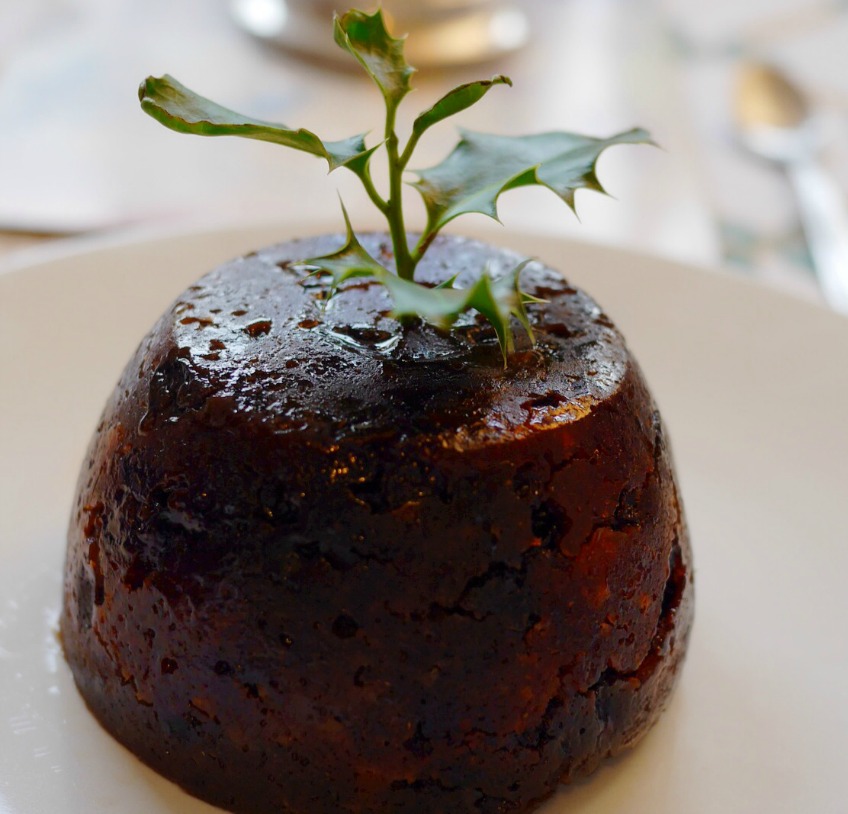 Traditional Christmas pudding – as much a symbol of Christmas as tinsel – is heavenly with a sweet Muscat. In particular, Muscat de Beaumes de Venise – a sweet Muscat-based wine produced in the Rhone Valley of France. If that doesn't float your boat, feel free to revert to Port again.
Chocolate yule log (yum!) is another tough one to pair with wine. The general rule is make sure the wine is sweeter – or as sweet, at the very least – as the dessert. Tokaji aszú is a good choice. I know it sounds like I have shares in every Port manufacturer in the world, but I also think Port is delicious with chocolate. It's a classic!
Key takeaways from this article? Firstly, you can eat as many mince pies as you want on December 25th, and secondly, choose a sweet wine to pair with Christmas dessert but, if in doubt, opt for Port.
---
Enjoyed this? Read our Christmas Dinner Wine Pairing Guide.
---
Written by Shakira Chanrai, Founder of Grapeful. Grapeful is a mobile app that helps you pair wine with food, explore the world of wine, view wine lists of certain restaurants, impress a date with fun facts about wine, and much more. The app is available to download for free from the Apple App Store and the Google Play Store.
Title Photo:flickr/Melbourne Mermaid. Christmas pudding photo:flickr/Smabs Sputzer