Franciacorta DOCG sits in quiet splendour in the heart of Italy's Lombardy region, producing some of the highest quality traditional method sparkling wine to be found outside the Champagne region. Not only is this a fascinating centre of wine production, it's also a hidden treasure for wine tourists and those seeking a relaxing getaway amongst the gently rolling hills, majestic lakes and ancient historic towns of this beautiful corner of Northern Italy. We at Winerist believe that Franciacorta is a destination well worth a visit, and to get you started we've compiled our list of the best wineries in Franciacorta – if you're looking for a plethora of authentic, intimate wine tastings and amazing Franciacorta experiences, our shortlist has got you covered!
Ca' Del Bosco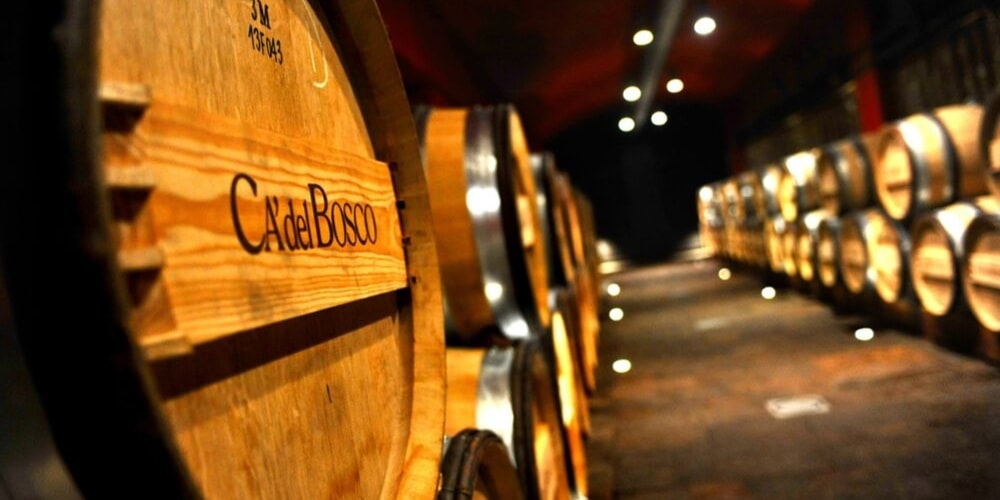 Photo credit: Ca' Del Bosco
The Ca' Del Bosco winery and its owner Maurizio Zanella have been instrumental in the continuing prosperity of the Franciacorta region – since Zanella's mother planted the family's first vines here in the 1960s, her son has been inspired by the 'fairytale' of the vineyard and the wines.
The cellars here open regularly to allow visitors a glimpse of winery life, including the process behind Franciacorta and a tour of the winding subterranean cellars which house thousands upon thousands of Ca' Del Bosco's best bottles. Conclude with a wine tasting of some of the estate's best – at least eight different variations on Franciacorta are produced regularly here, leaving visitors spoilt for choice.
Book your Ca' Del Bosco visit with Winerist!

Bellavista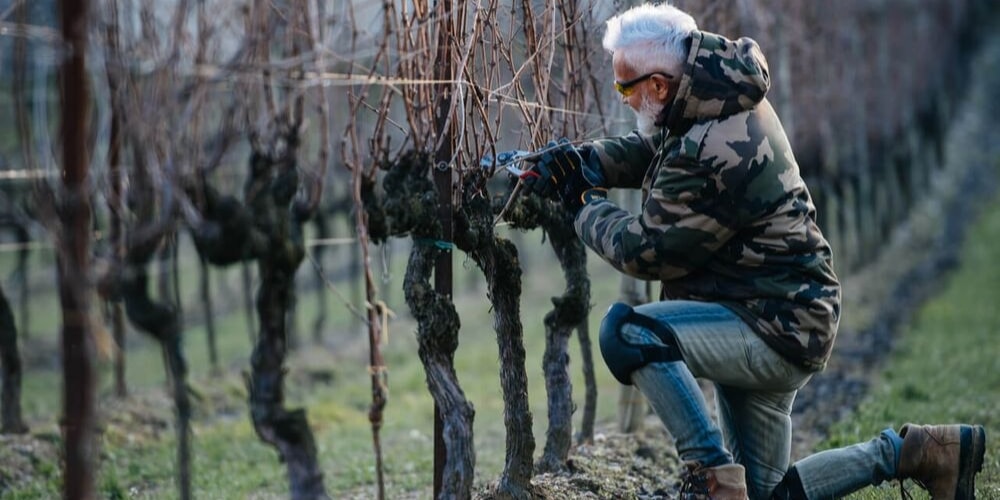 Photo credit: Bellavista
The Bellavista estate was founded in the 1970s, when owner Vittorio Moretti fell in in love with the stunning hilltop views from the estate; hence the name Bellavista, which quite literally translates as 'beautiful view'. However, the scenery is not the only thing of beauty here, as the winery (now led by Vittorio's daughter Francesca) has become one of the leading producers of Franciacorta – no detail is overlooked and the Bellavista approach just screams quality, from the length of time the wine is allowed to mature, to bespoke bottles designed in world-famous Murano in Venice.
Bellavista throw open their doors and welcome guests for an authentic wine tour experience, taking in the winery itself, some beautiful art and sculpture dotted around the estate, and of course a wine tasting! Ensure you make an advance reservation, as the winery may not be able to accommodate walk-ins.
Visit the Bellavista winery with Winerist!

Barone Pizzini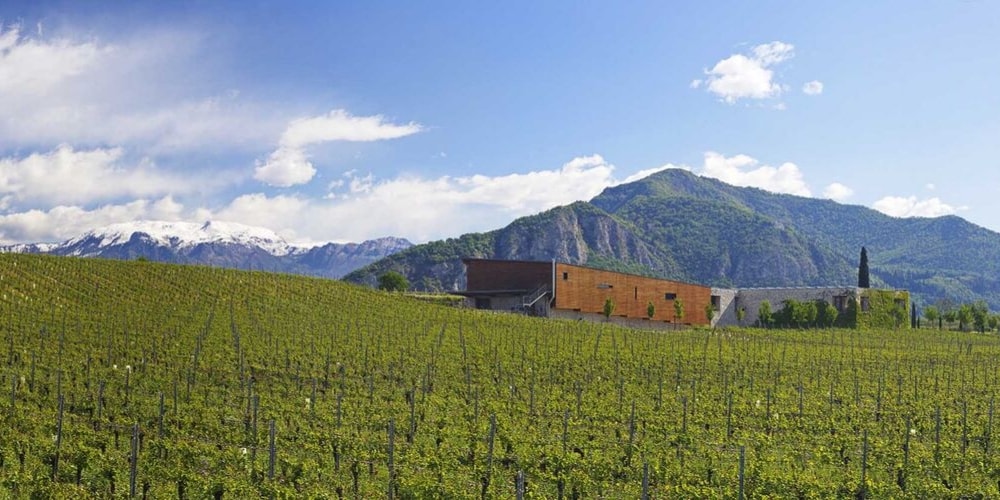 Photo credit: Barone Pizzini
Notable for being the first producer in the Franciacorta DOCG to use organic grapes in their winemaking, Barone Pizzini has set the bar high with its outstanding wine selection. Founded by members of the Austrian Habsburg dynasty in 1870, this historic estate today takes a thoroughly modern approach, including organic practises in the vineyard and a carbon offset project designed to monitor and control the winery's greenhouse gas emissions.
Wine tours here are a truly immersive sensory experience, with various options available to help visitors discover the vineyards, winery and organic production methods, and concluding (of course!) with a wonderful wine tasting to experience the fruits of this labour first-hand.
Book your visit to Barone Pizzini with Winerist today!

Guido Berlucchi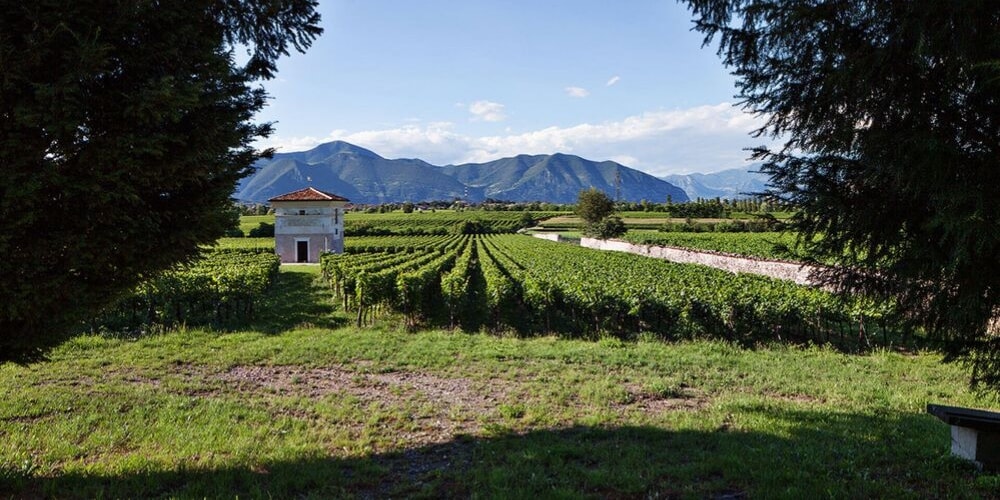 Photo credit: Guido Berlucchi
A particularly important stop on the Franciacorta history trail, Guido Berlucchi is in fact the place where it all began. The first ever traditional method Franciacorta sparkling wine was made here in 1955, as the result of a partnership between Berlucchi himself and innovative winemaker Franco Ziliani. Today, the estate's focus is on quality and sustainable practises, and the Berlucchi family continues to produce an outstanding selection of Franciacorta in the shadow of the stately family residence, the Palazzo Lana.

Tours and visits here are excellent, with a range of options from the I Classici cellar tour and wine tasting to the Gli Exclusivi, an unmissable experience tasting of some of the estate's best vintages dating back as far as 2008. Prices start from €20 and it is advisable to book in advance to avoid disappointment!
Visit Guido Berlucchi with Winerist today!

Ferghettina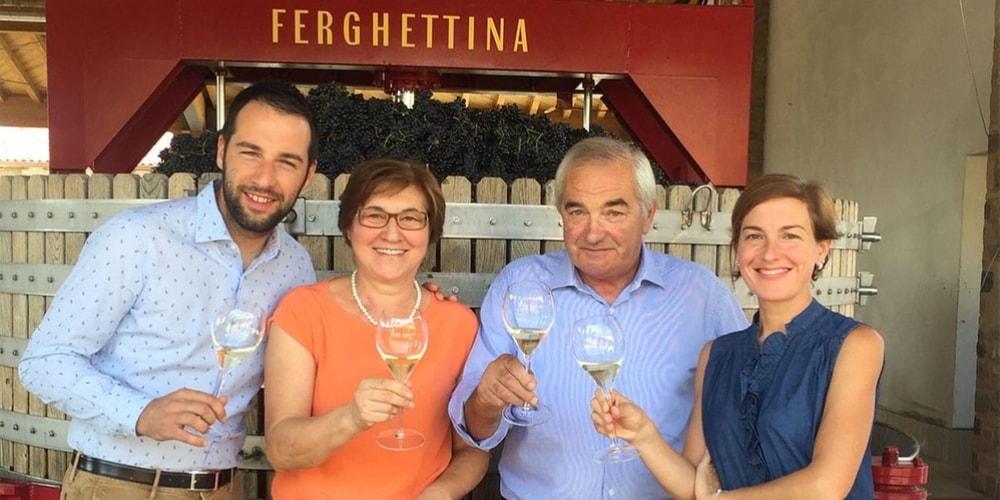 Photo credit: Ferghettina
One of the younger wineries in the Franciacorta DOCG, Ferghettina is a place where everything is done a little differently – demonstrated perfectly by the unique square design of their bottles, designed and patented by the family in order to maximise contact between wine and yeast within the bottle. In fact, everything here is meticulously researched and thoughtfully applied, with huge investment in research and vinification techniques leading to the creation of some of Franciacorta's most quality wines.
Guided tours of the winery run twice daily (once on Sundays) at 10am and 3pm, and there are a range of options available to enhance your wine tour experience, including a bespoke wine tasting experience and a sneak peek into the winery's wonderful cellars.
Visit Ferghettina with Winerist today!

Ricci Curbastro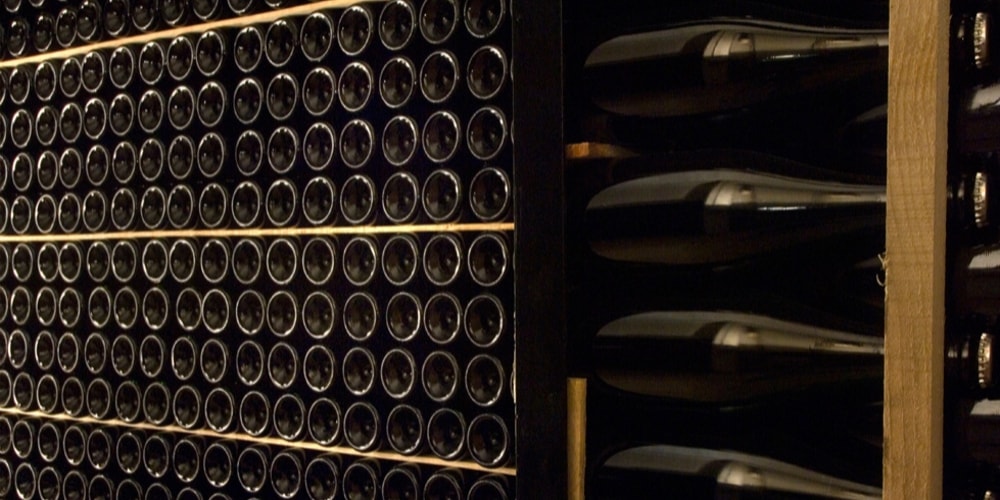 Photo credit: Ricci Curbastro
Ricci Curbastro is one of the most venerable producers in Franciacorta DOCG and a founding member of the Franciacorta Wine Consortium. Honouring an agricultural tradition dating back to the 13th century, the estate not only produces its iconic wine from its 27.5 hectares of vineyard but is also home to a fascinating Agriculture and Wine Museum, with 4 themed halls showcasing the rich heritage of the region.
As well as cellar tours and wine tastings, it is also possible to while away a pleasant night or two away in the heart of the vines in one of the estate's eight beautiful guest rooms, located in a lovingly restored farmhouse. The apartments are self-catering and make a perfect base from which to explore the beauty of the region.
Book your visit to Ricci Curbastro with Winerist!

Monte Rossa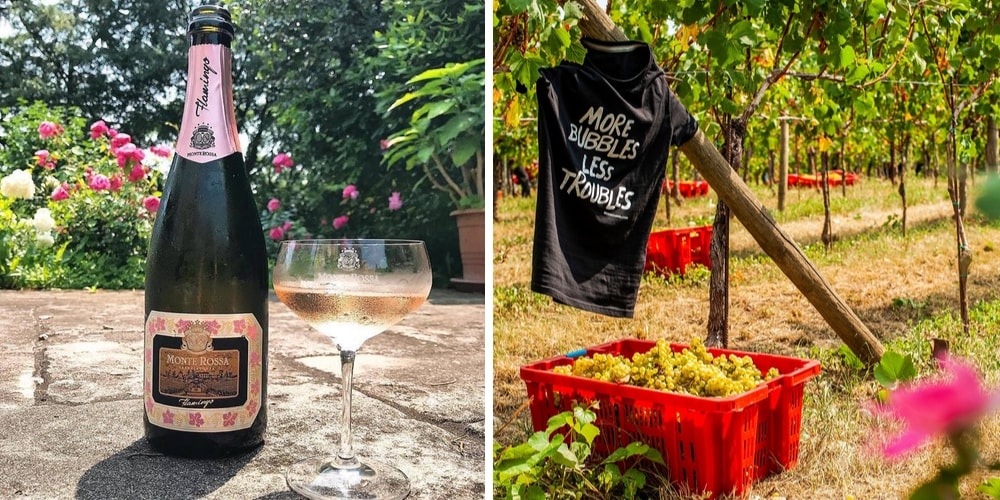 Photo credit: Monte Rossa
The Monte Rossa winery is a family affair, founded in 1972 by husband-and-wife team Paolo and Paula and continued today by their son Emanuele. This was one of the first wineries in the region to dedicate itself purely to sparkling wine production, and huge investment in technology and a passion for the land has paid off, with 500,000 bottles of premium Franciacorta produced each year.
Scheduled tours and wine tastings are available by appointment at a price of €30 – this gets you a fabulous 90-minute sojourn around the historic winery building (it's located on top of the Monte Rossa hill and promises fabulous views) and a tasting of 3 of the estate's best wines.
Visit Monte Rossa with Winerist!

If our shortlist of the best wineries in Franciacorta has caught your attention, why not find out more about the region and the many reasons why it's a fabulous place to visit in our article on Franciacorta: the Champagne of Italy?