If you're in Santiago and looking to do a wine tour, you're in luck as Chile's capital is in perfecting touring distance from many of the country's best wineries.
From exclusive vineyard visits to scenic horseback rides through the Cordillera, and even immersive heritage tours that cover wine from every angle, there's something for every wine lover. Join us as we explore the best wine tours from Santiago, Chile.
---

If you're looking for an exquisite journey through the Maipo Valley, this full-day private wine tour leaving from Santiago, is an absolute must. Maipo Valley, with its picturesque vineyards and majestic Andes backdrop, is a wine lover's paradise. Your adventure begins with a visit to Concha y Toro, one of Chile's most renowned wineries. There, you can savour wines like the rich Amelia or Maycas de Limari Chardonnays, or if your palate leans towards powerful reds, the Terrunyo and Marques de Casa Concha Cabernet Sauvignons.
After that, prepare to be enchanted by the Perez Cruz Wine Estate, nestled at the foothills of the Andes. This winery specialises in crafting remarkable red wines that reflect the unique character of the higher Maipo Valley. All of their wines are bottled on-site, ensuring a fresh and authentic tasting experience.
---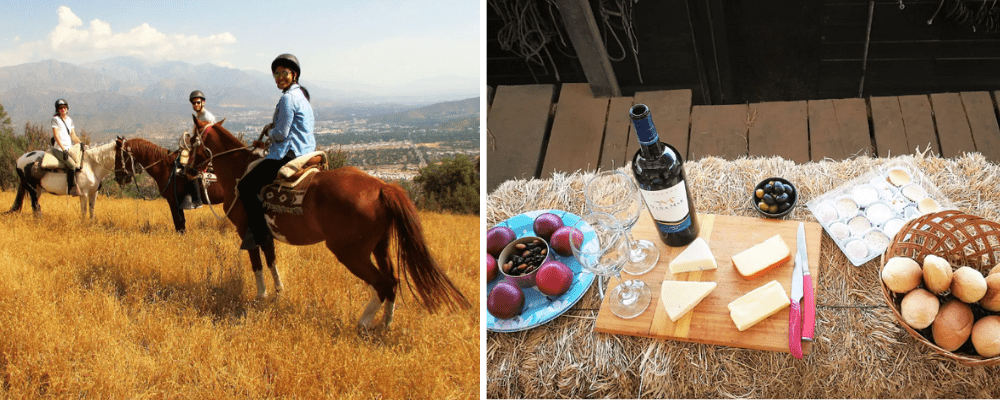 For those in Santiago seeking adventure and a unique wine-tasting experience, the Full-Day Horseback Riding, Picnic, and Wine Tasting tour is a thrilling choice. You'll embark on a 3-hour horseback riding expedition through Santiago's rugged Cordillera, guided by local Arrieros (cowboys). The breathtaking vistas and abundant flora and fauna will leave you in awe as you cross rivers, scale mountains, and savor a small snack by the river.
But the adventure doesn't stop there; you'll also indulge in a wine and cheese tasting at the ranch. The small yet sturdy criollo horses ensure that riders of all levels feel at ease, so no previous experience is required.

---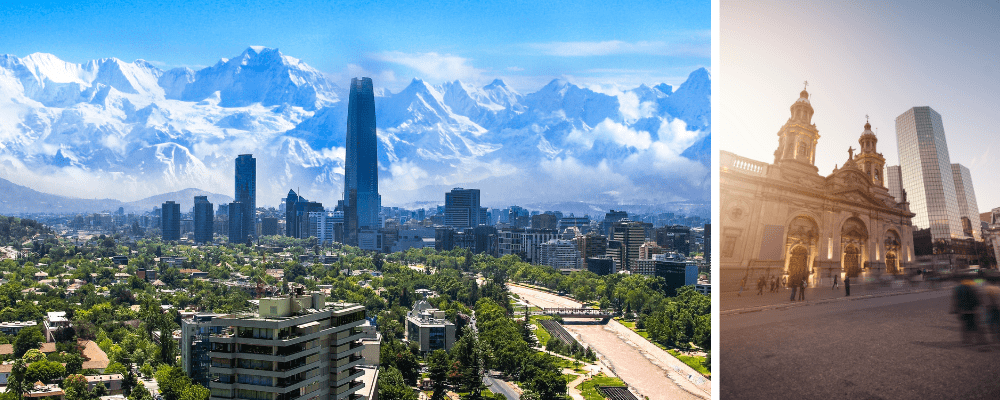 Step into the heart of Chilean wine history with the Full-Day Private Heritage and Wine Tour. This immersive experience tantalises all five senses, showcasing the best of Chile's wine culture. You'll enjoy:
Gastronomy: A three-course meal with a different wine pairing for each course, featuring exquisite dishes rooted in traditional Chilean cuisine.
Cultural Heritage: Your meal takes place in an old historical residential house, the cradle of Chilean wine.
Aromas: A sensory exploration room that recreates the scents of a vineyard.
Wine Tasting: A virtual tour through the five best wineries of Maipo, Casablanca, or Colchagua valleys, guided by the winemakers themselves, followed by a wine tasting of five premium wines.
Shopping: An excellent wine shop awaits you with a wide representation of Chile's wine varieties and terroirs.
But the experience doesn't end here. If you wish, they can drop you off at "Bocanariz," a wine and food restaurant located in Lastarria, Santiago's bohemian and trendy neighborhood. Here, you can explore Chilean wine culture to your heart's content.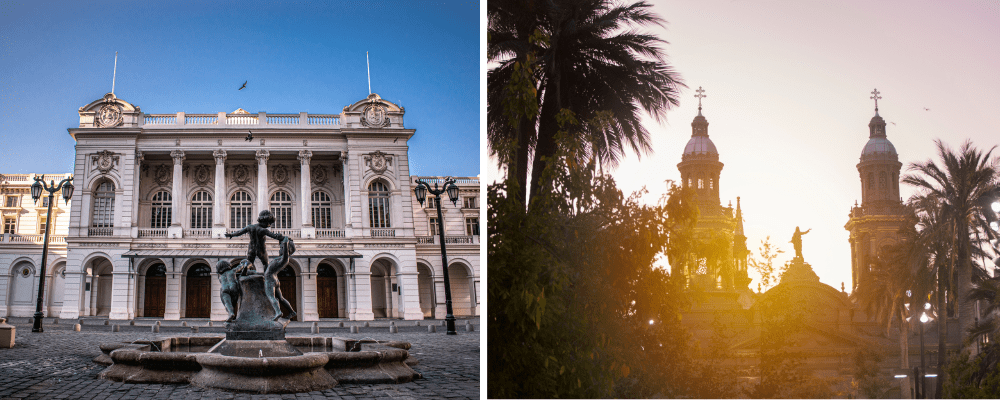 ---
Each of these wine tours offers a unique perspective on Chile's winemaking culture, from the charm of Maipo Valley to the rugged beauty of the Cordillera and the rich history of Santiago. Whether you're a wine connoisseur or a novice, these tours promise an unforgettable journey through the world of Chilean wine. Don't miss out on these fantastic wine tours; book your experience today and savor the best of Santiago's wine offerings. Cheers to your wine adventure!