If there's one thing that's become hotter than politics in Washington DC, it's the wine bar scene, which has seen a ferocious resurgence. Half a dozen newcomers have popped up in just this past year alone, and while all still appease staunch wine aficionados, many are keeping with tradition while also making a highbrow pastime user-friendly for all consumers. Owners are often onsite to guide your experience. After years spent around the world cultivating their knowledge of fine wine, they have returned to DC to share the wealth and introduce locals to all they've learned. Make the most of someone else's work by visiting these top wine bars around Washington DC.
Maxwell Park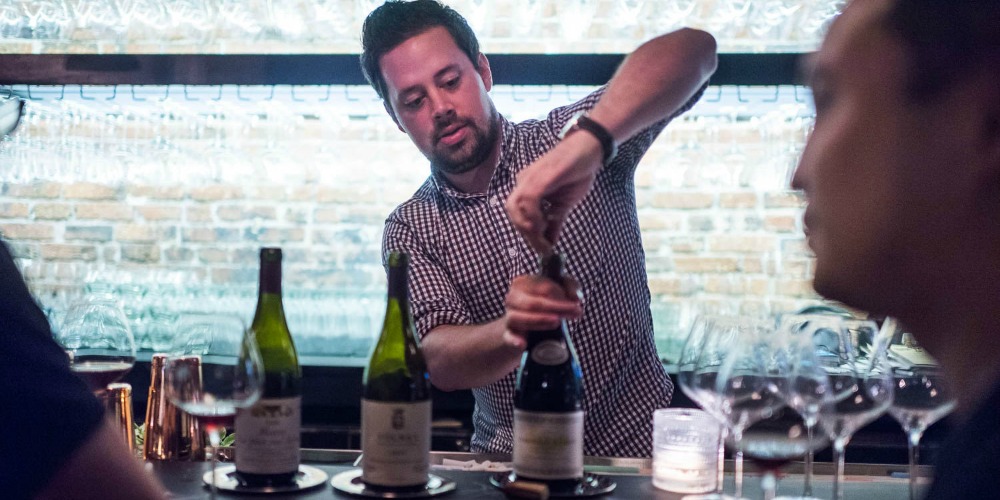 Photo Source: Photo by Rey Lopez [https://dc.eater.com/2017/6/26/15873640/maxwell-park-wine-bar-shaw-opening]
Three sommeliers walk into a bar. Well, it's their bar and it specializes in wine, obviously. Brent Kroll, Niki Lang and Daniel Runnerstrom run Maxwell Park, a 33-seat venue where wine lovers can relax and sink into their wines by-the-glass, which are kept chilled in four different temperature-controlled zones. Perhaps the most charming part of this bar is their quirky monthly themes like "Born in the USA!" featuring wines exclusively from America or "Anything but Pinot Grigio", celebrating the other Italian whites.
Proof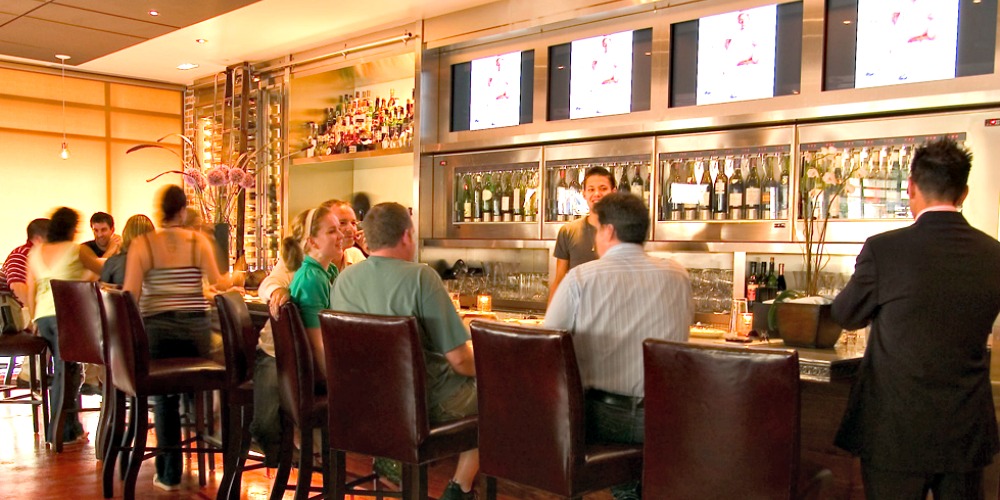 Photo Source:
Over 1,000 different wines on the menu is "proof" you've got to check this place out. Listed in a 49-page book, wines range in price, type and vintage, from California to Austria, from Greece to New Zealand. Visitors flock for the wine, but it doesn't hurt that their "bar bites" are just as enticing: braised octopus, risotto fries and the brie burger.
Primrose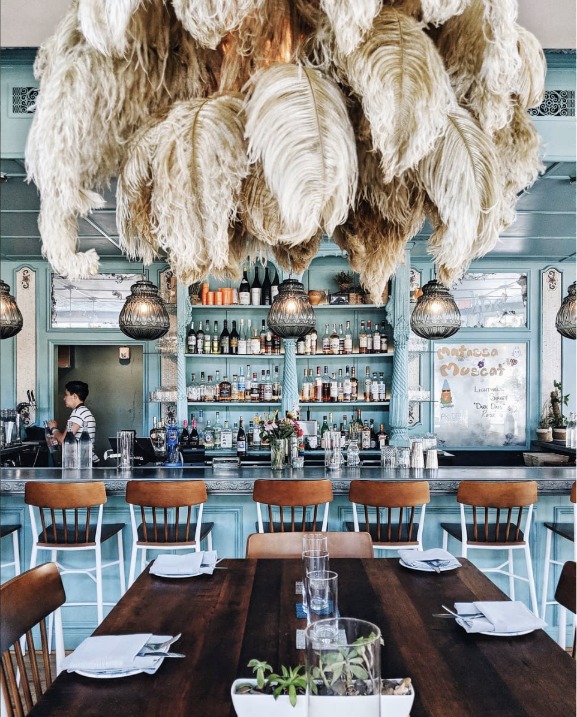 Photo Source 2: https://www.reddit.com/r/RoomPorn/comments/8xhcyt/luxe_feather_chandelier_at_primrose_dc_restaurant/
As whimsical as the name suggests, Primrose is very, very easy on the eyes. Designed by Lauren Winter who co-owns the joint with her husband and wine geek Sebastian Zutant, the French bistro vibe is achieved by giant ostrich feather chandeliers and a central turquoise-accented bar. The wine is a Francophile's dream, predominantly composed of natural wines from lesser-familiar regions in France. You can also try wine from Zutant's own winery, the Lightwell Survey, located in Virginia.
Flight Wine Bar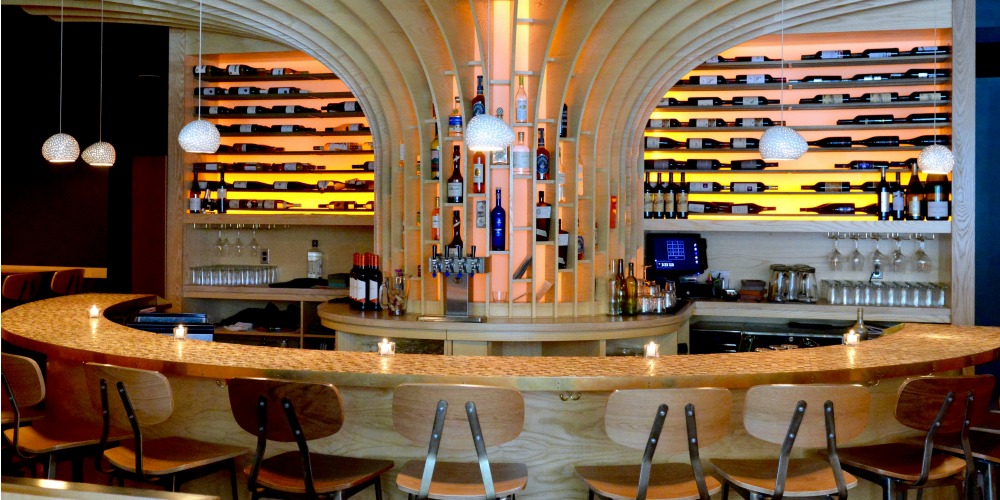 Photo Source:
For those who have commitment issues when it comes to their drink of the night, Flight is a fantastic place to ease your anxious mind. Their goal is to get patrons to be adventurous, trying wines they may never would have otherwise. With themed flights like "The C Word…Carignan" and "You Make Me Feel Like a Natural…Wine", take "flight" around the world by indulging in vino from every corner of the globe, from Hungary to South Africa and Serbia to Oregon.
                                                                                View Wine Bar
La Jambe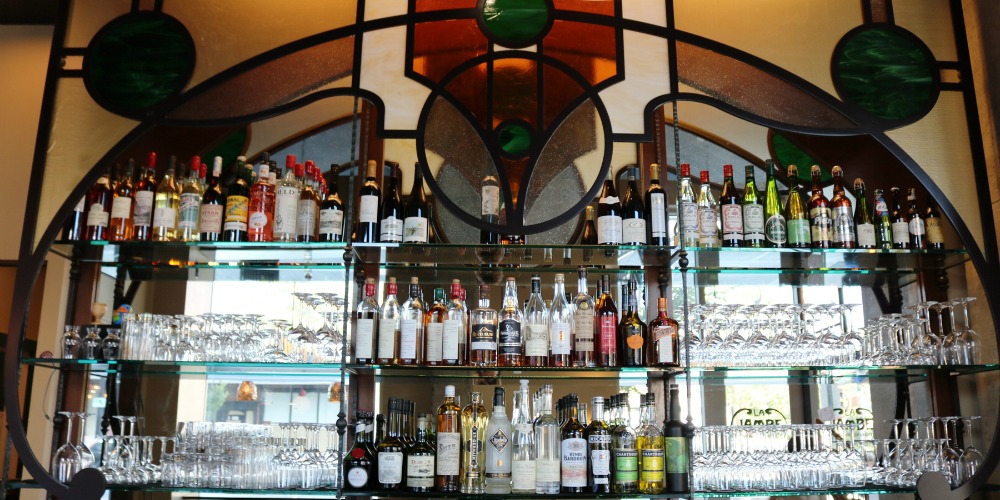 Photo Source: Photo by Jake Emen [http://mantalkfood.com/06103803-la-jambe-debuts-new-french-focused-cocktail-lineup/la-jambe-dc-bar/]
French for "leg", La Jambe is another French wine bar on the list, but this is a far cry from the posh, stylish sensibilities of the other. Focusing instead on its open layout allowing for plenty of natural light and decorated with graffiti to give the effect that you're in a back alley in Paris, La Jambe offers an entirely French wine list and all the cheese and charcuterie you could possibly desire.
                                                                               View Wine Bar
Cork Wine Bar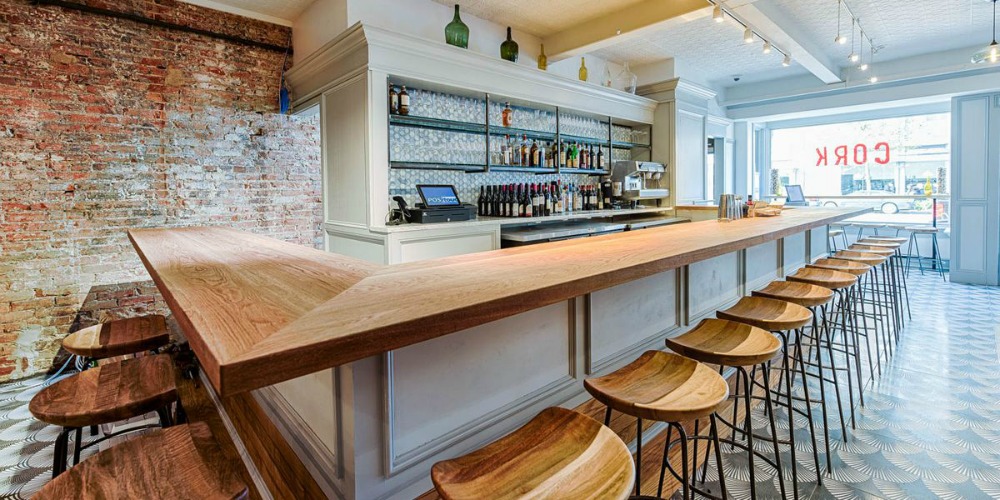 Photo Source: Photo by Rey Lopez [for DC Eater – https://dc.eater.com/2017/11/13/16644168/cork-wine-bar-and-market-reopen]
Housed in a warm and inviting red brick building, Cork Wine Bar is a decade-old DC staple that has been integral to the wine culture in the city. It's churned out servers and wait staff who have gone on to own and run other local bars and restaurants. Known for their Old World wines from classic European wine-making countries like Italy, France and Spain, Cork offers over 50 wines by-the-glass and 250 bottles. Their small bites are good for pairing, but to get the full Cork experience, try the avocado toast.
                                                                        View Wine Bar
ENO Wine Bar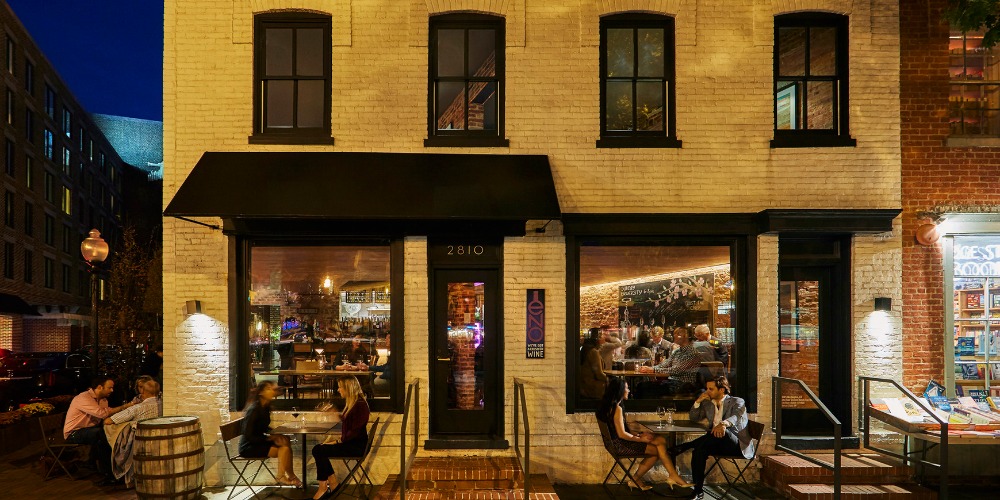 Photo Source: http://www.georgetowndc.com/events/from-eno-with-love-at-eno-wine-bar-at-four-seasons-hotel-washington-dc-2018-02-01/
This Georgetown hot spot is a favorite for locavores. Yes, that's a real word and means exactly what you think it does: someone whose diet consists mainly of locally grown or produced foods. They offer 27 wines from DC, Maryland and Virginia, though there are plenty of others if local isn't your jam. ENO also hold wine classes and frequent events, making the experience as fun as it is informative.