When we think of Beaujolais, the first image in our minds is of the fruity, light-bodied, versatile red wines made from the Gamay grape that define winemaking in this corner of France. Red wine accounts for approximately 98% of all production in Beaujolais, and the reds of this region are popular the world over for their buoyancy and drinkability – however, have you ever stopped to consider what happens with the other 2%? No? Well, let me tell you!
The vast majority of the 18,500 hectares of grapevines in Beaujolais are of course dedicated to Gamay … but look hard enough and you'll also find around 200 hectares of Chardonnay tucked away in various parts of the region. Chardonnay is of course prolific in neighbouring Burgundy, where it is used to make some of the world's most revered (and expensive) white wines. However, it's also used in Beaujolais to make Beaujolais Blanc and Beaujolais-Villages Blanc and these white wines are usually just as harmonious and enjoyable as their red cousins. There's also a small proportion of rosé production in the region, using Gamay to create fresh, lively pink wines that are perfect for the summer months.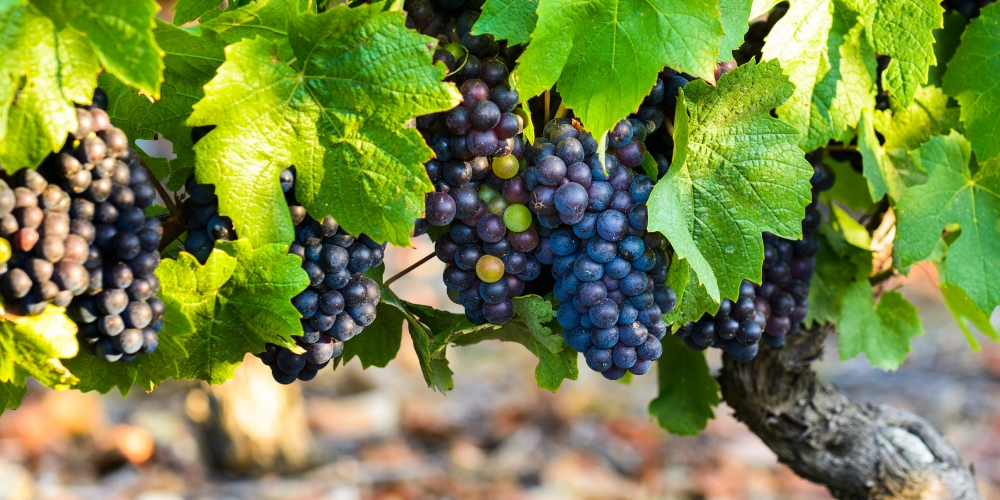 Admittedly, white and rosé Beaujolais can be a little harder to track down than their prolific red counterparts, but they're absolutely worth the search and usually excellent value. Not only are these wines the perfect companions for long, lazy summer days in the garden, they're also fabulous with food and a great demonstration of what winemakers in the region are achieving alongside their flagship red wines. So, in true Winerist style we've done some of the hard work for you and shortlisted some of our favourites to get you started.
Château de Grandmont, Le Rosé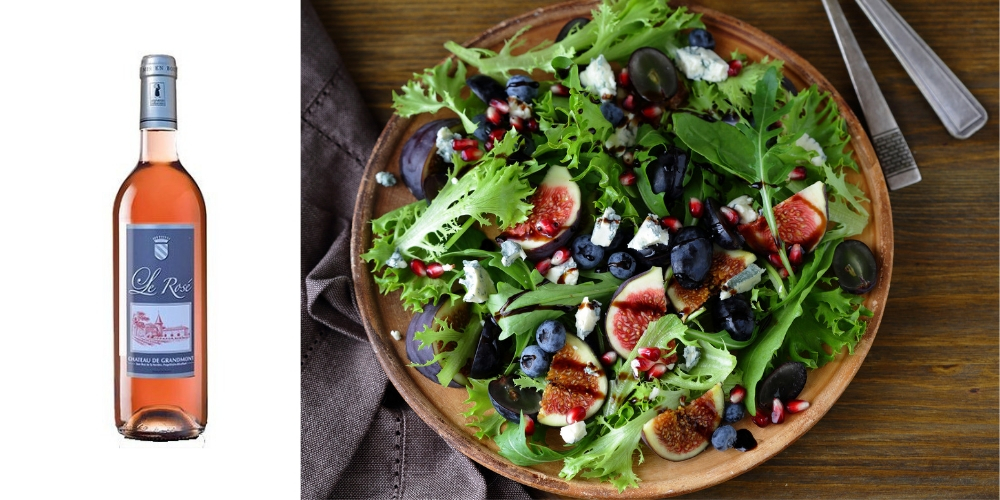 A pretty rose pink, this rosé from Château de Grandmont retains the vibrancy and fresh fruit qualities of Gamay whilst offering some delicious citrus and floral notes; think wild strawberries, pink grapefruit and a touch of white blossom. The Château describes the grapes as being 'harvested in the morning dew', and it's hard not to think of this romantic vision as you sip this light, extraordinarily drinkable rosé.
Pair with: grilled fish and summer salads
Jérome Lacondemine, Beaujolais-Villages Rosé 'Vol De L'Hirondelle'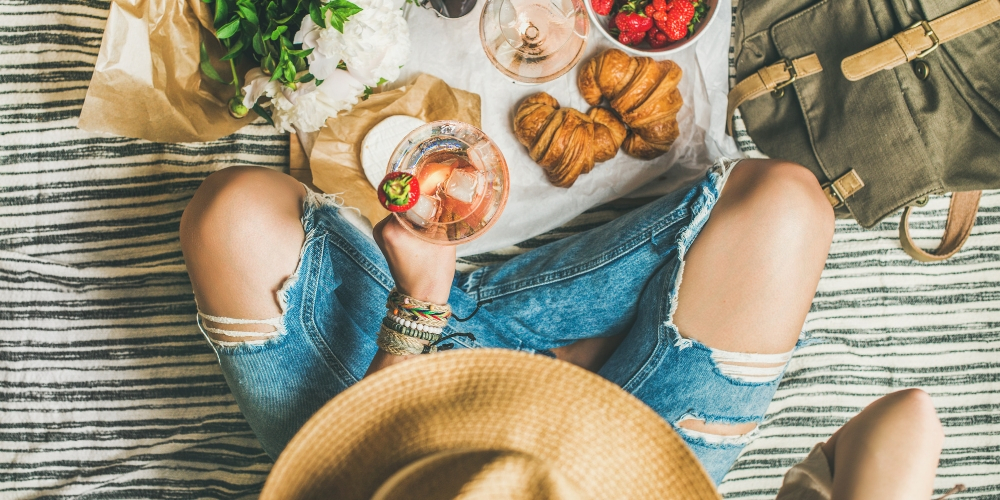 'Vol De L'Hirondelle' translates as 'Flight of the Swallow', and this rosé is every bit as agile and energetic as its name suggests. Youthful and refreshing, it's redolent of red berries, rhubarb and peaches, with a pleasant dryness and acidity that's perfect for warm summer days. Light, easy drinking and thoroughly enjoyable, it's a great alternative to a classic Provence rosé.
Pair with: strawberries and cream
Georges DuBoeuf, Rosélégance Beaujolais Rosé Sélection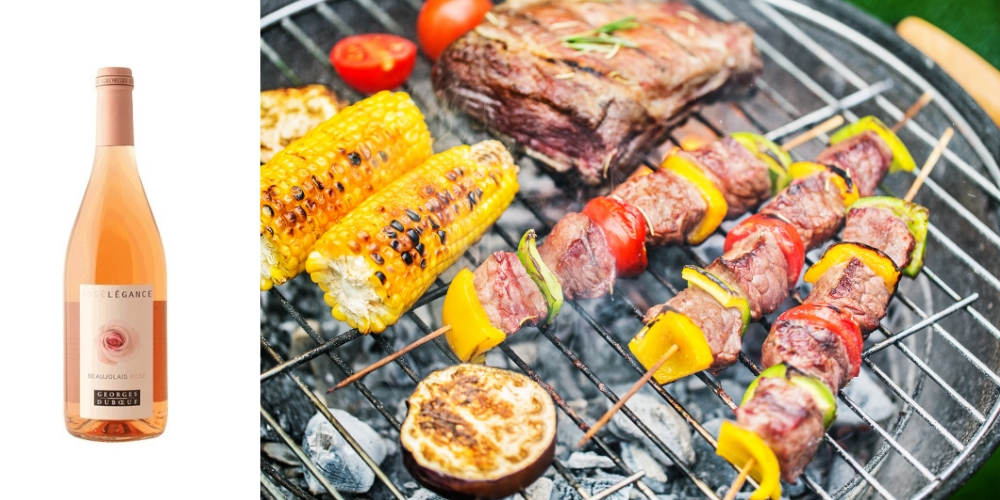 The DuBoeuf family are one of the most well-known and innovative winemaking families in Beaujolais, and their dynamic approach is certainly evident in this exuberant, enticing rosé. It's tons of fun, a gorgeous shade of salmon pink, fresh and utterly thirst-quenching. This is the ultimate summer party wine, fruity and zingy with delicious citrus and well-balanced acidity.
Pair with: a summer barbeque!
Château Thivin, Clos de Rochebonne Beaujolais Blanc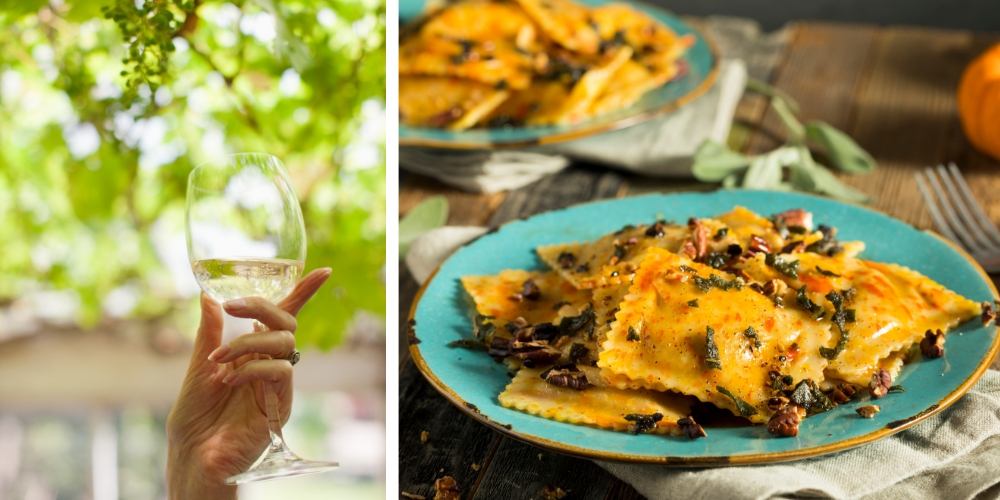 Grown on a combination of clay and limestone and ages on the lees for 8 months, this is a gloriously expressive organic oaked Chardonnay. Light floral notes of white blossom are balanced by some nice rounded stone fruit aromas of peach and apricot, but linger a moment or two longer and some beautifully toasty, buttery aromas will begin to make themselves known. Throw in just a hint of vanilla and you've got a sophisticated, sultry Chardonnay which has echoes of the neighbouring white wines of Saint-Véran (but at a fraction of the price!)
Pair with: butternut squash or pumpkin ravioli, or a meaty fish such as turbot
Laurence & Remi Dufaitre, Beaujolais-Villages le Blanc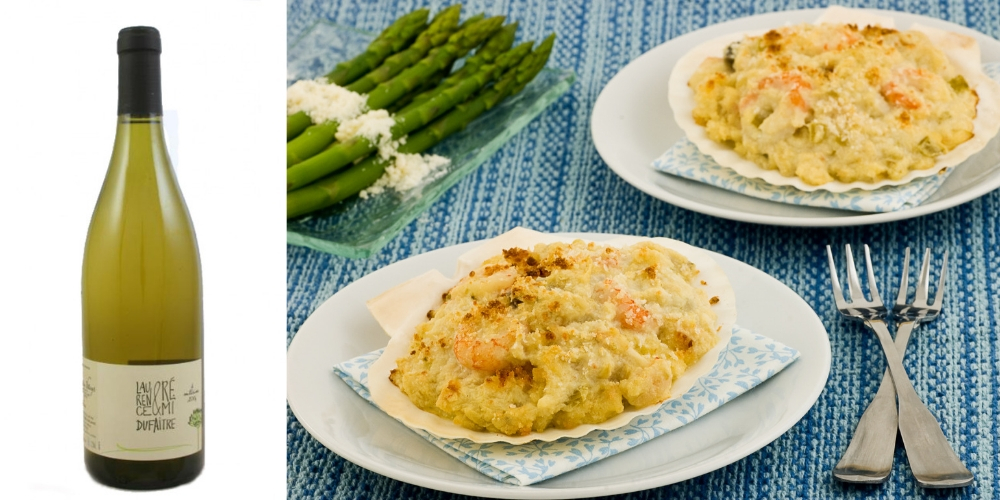 Aged in old oak, this minimal-intervention white has no added SO2, and, whilst in a style that conjures up images of classic white Burgundy, it manages to retain a uniqueness that distinguishes it from its neighbours. It's powerful and poised, with energetic citrus fruits balancing nicely with some bold minerality and a lovely hint of fresh bread and butter.
Pair with: a classic French Coquille St Jacques
Henry Fessy, Beaujolais Blanc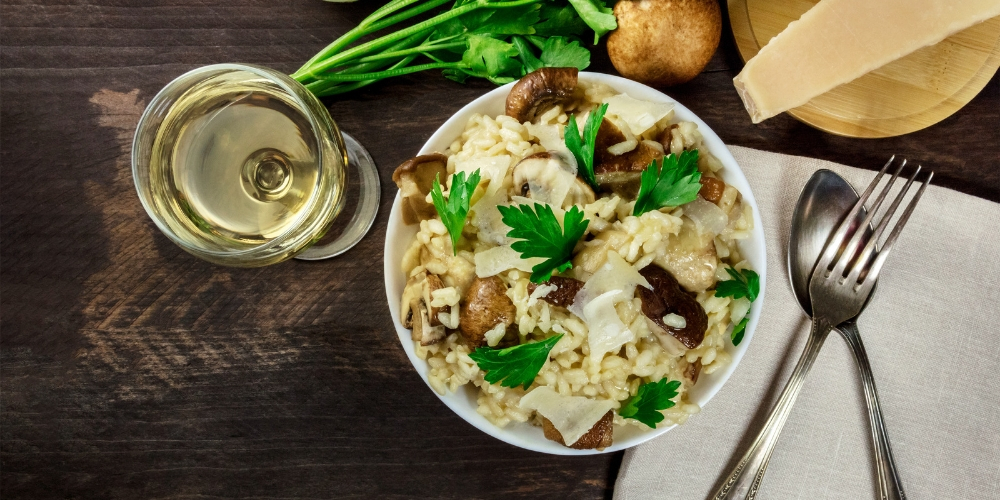 Henry Fessy use their single hectare of Chardonnay vines to create a fantastically refreshing white wine. Grown on chalky soil and aged in stainless steel, the absence of oak influence creates a fabulously poised and precise white that sings with exuberant citrus fruits, fresh white flowers and gloriously zingy acidity. There's a little white blossom and acacia alongside crisp green apple, lemon peel and just a touch of stone fruit lending a delicious roundness and complexity.
Pair with: shellfish such as king prawns and oysters, or a hearty mushroom risotto
If you have ever tried these wine, why not let us know your thoughts in a comment? Want more? Read our article on 5 Crus for Spring and Summer.