Hooray! March is here, and of course that means that spring is on its way. Roll on the Easter break, May bank holidays and those delightful warm weekends away.
Whilst most people have been hibernating, we spent the winter months uncovering the best spring escapes to our favourite wine destinations. These trips are designed for food and wine lovers and culture vultures in need of authentic, off-the-beaten-path experiences. Feast your eyes on our 6 European spring wine breaks to add to your travel wish list.
---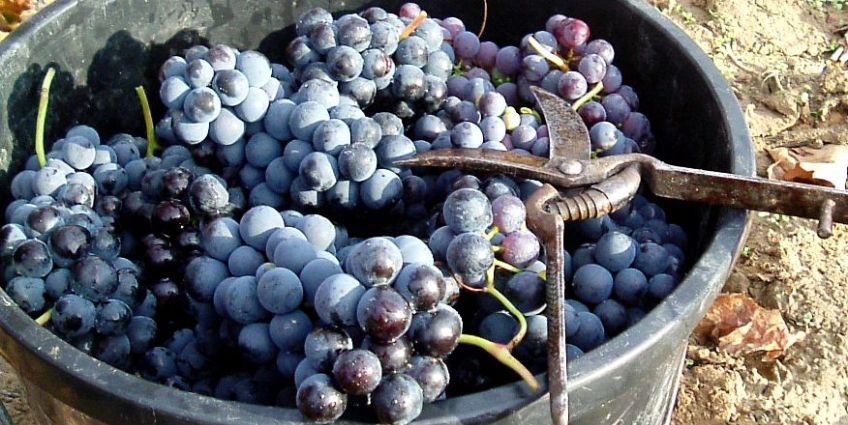 Off to Rioja
Over the years Rioja has become an increasingly popular destination for wine lovers. Wine experts and wine novices alike can discover Rioja on our one-day wine tour and enjoy visiting three of the finest vineyards.
What we love: Meeting the winemakers is a really special experience because you get to put all your wine-related questions to the experts; plus, did we tell you about the 5-course lunch?
When should you go? Between March and October, Rioja is a hot pot of culture, wine education and great food.
Price per person: £214
---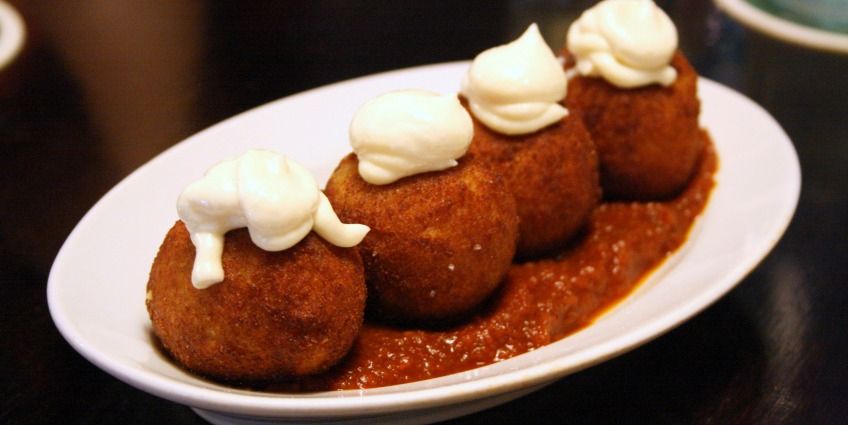 A Taste of Barcelona
Barcelona has so many incredible food markets that choosing which to visit can be a huge task. Our Barcelona Food Tour makes the task considerably easy because you'll be taken to the best markets with an expert guide where you can feast upon the most delicious Spanish dishes. This is the tour for foodies.
What we love: Barcelona is just 90 minutes from the Priorat wine region, so you can turn a city break into a wine tour!
When should you go? All year round, but April and May are particularly special, particularly if you are planning a visit to Priorat.
Price per person: £47
---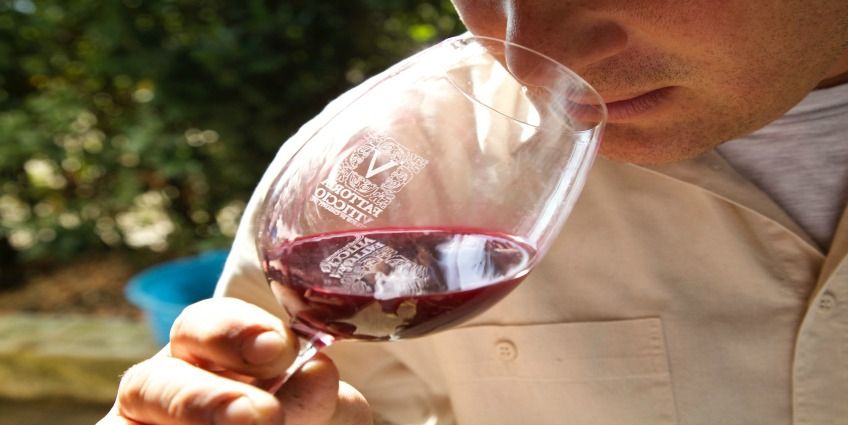 Make your own wine in Tuscany
If you've ever fancied trying your hand at winemaking then this tour in Tuscany is unmissable. Explore winemaking theory with an expert guide and enjoy a barrel tasting and delicious lunch before turning your hand to the best bit…the winemaking.
What we love: owning a vineyard is expensive, but this tour gives wine lovers the unique opportunity to make their own wine blend and take it home with a personalised label!
When should you go? This can be enjoyed come rain or shine, but if you really want to see the best of Tuscany then travel between April and November.
Price per person: £337
---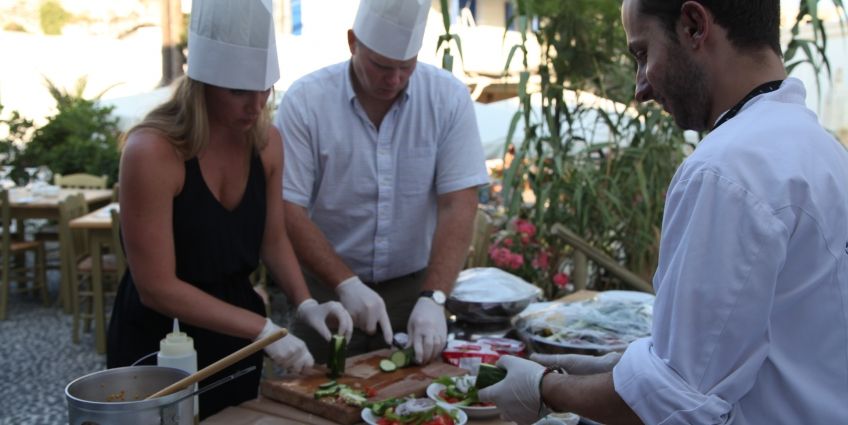 Master Greek Dishes
Santorini has the most spectacular views you can imagine, and it's also home to some of the most delicious foods, and wines full of minerality.
What we love: Learning to cook with a local chef using the most delicious, seasonal ingredients is what makes our cooking class in Santorini an unforgettable experience.
When should you go? April is slightly cooler, but not so busy, whilst May offers evenings warm enough to sit around the pool with a glass of wine.
Price per person: £80
---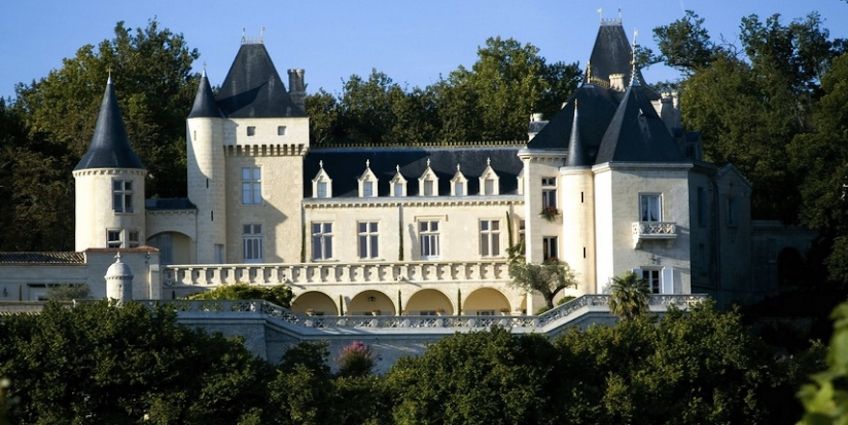 There's No Getting Bored of Bordeaux
Known for its stunning chateaux, Bordeaux is mesmerising and definitely a must-visit location for any wine lover. Our Saint Emilion Afternoon tour is a great way to uncover this UNESCO listed village in the Bordeaux countryside.
What we love: The passion of the winemakers is unparalleled and there are so many incredible bars, restaurants and things to do in Bordeaux that cannot be missed.
When should you go? The end of March and start of April is when 400,000 wine industry representatives visit and taste the best wines in Bordeaux. Mid-April until the end of May is a great time to go as the weather is just perfect and you can watch the vines come to life.
Price per person: £64
---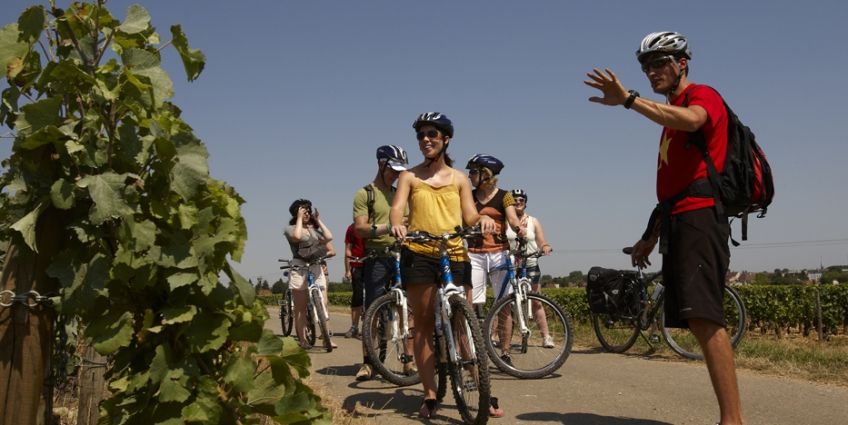 Bike Around Burgundy
If you feel guilty about indulging on rich food and wine during your holiday, then this is a great way to alleviate the guilt. Hop on your bike and ride through the Burgundy countryside with an expert guide who will show you all of the hidden secrets of the area. Cycle to a chateau where you'll enjoy a wine tasting in the middle of the Cote de Beaune vineyards and indulge in a delicious French lunch.
What we love: The quaint villages, the passers by and the producers of the area live and breathe the terroir, and their life is centred around creating the finest Burgundy whites and reds.
When should you go? March and April are great times to visit – winemakers are starting to get busy, but not too busy that you won't be able to join them for a glass of wine and enjoy a crash course in Burgundy's fascinating wine history.
Price per person: £115
---
If you haven't found what you want here, take a look at our other wine tours, or organise a bespoke tour with us.