It's that time of year again where everything gets a little bit creepy … there's a chill in the air, the evenings are getting darker and we're preparing for a bit of a fright! The arrival of October 31st brings with it our creepiest day of all … no, not Brexit (equally terrifying, though) but Halloween! The origins of this darkest of days can be traced back to an ancient Celtic festival named Samhain. The Celts believed that on this day, the lines between the living and the dead became a little blurred, so people would light bonfires and don their best costumes to encourage ghosts and spirits to remain in the land of the dead! Today, Halloween has become a fun, fabulously frightening occasion for pumpkin carving, excess sweet consumption and trick-or-treating for exciting little ones. However, there's no reason why kids should have all the fun when Halloween comes around – so we've put together a guide to some slightly more grown-up treats in the form of Winerist's best spooky wines for Halloween!
Ghost Pines Chardonnay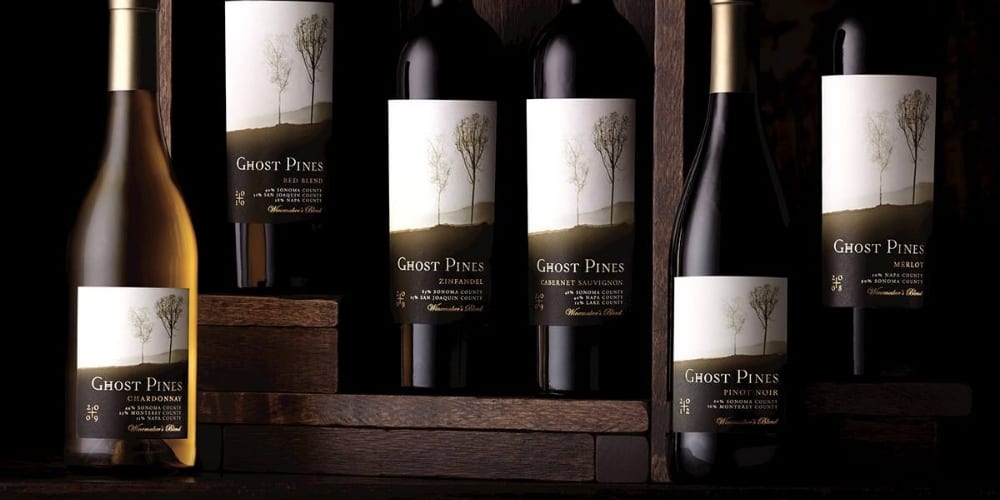 Photo credit: Ghost Pines
The Ghost Pines Vineyard in California's Napa Valley is so-called thanks to the native grey pines bordering the vineyard, which at dusk appear ethereal and ghostlike in the evening mist! The wine itself is a distinctive oaked Chardonnay with spicy vanilla notes and a creamy, lemon-infused mouthfeel – the aromas of baked apple will put you perfectly in mind of apple-bobbing without actually having to shove your face into a bucket of cold water (we can leave that one to the kids!)
Buy Ghost Pines Chardonnay here! 
Vampire Vineyards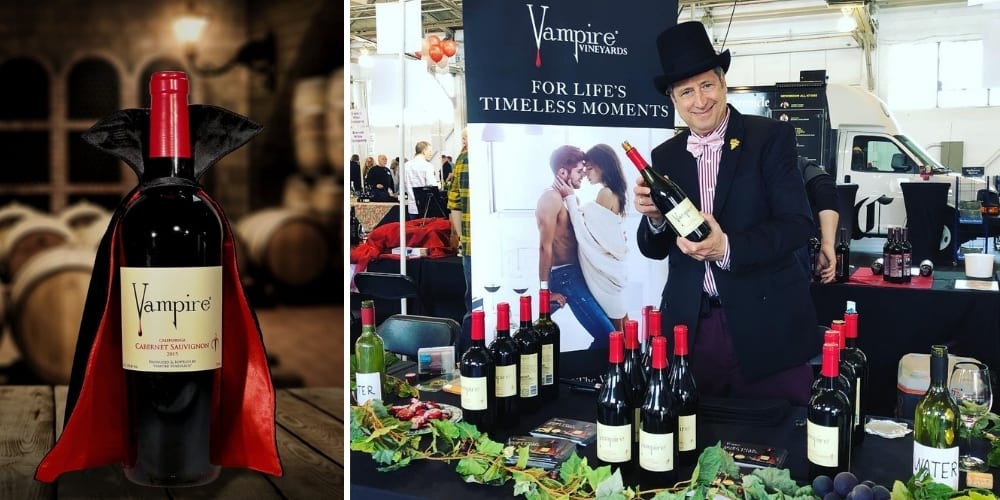 Photo credit: Vampire Vineyards
This award-winning Napa Valley producer truly is a one-stop shop for Halloween lovers! Whether you are looking for a sparkling Pinot Noir, a classic Pinot Grigio, a 'Trueblood' Chardonnay or even the rather terrifying-sounding 'Fangria' Sangria (a Spanish blend of Tempranillo and Garnacha) Vampire Vineyards has everything that a wine lover wants for Halloween – and everything that you definitely didn't know you needed, from espresso cups to teeny-tiny vampire capes designed to fit your wine bottle (yes, really!)
Find the full Vampire Vineyards range here!
Charles Smith 'Velvet Devil' Merlot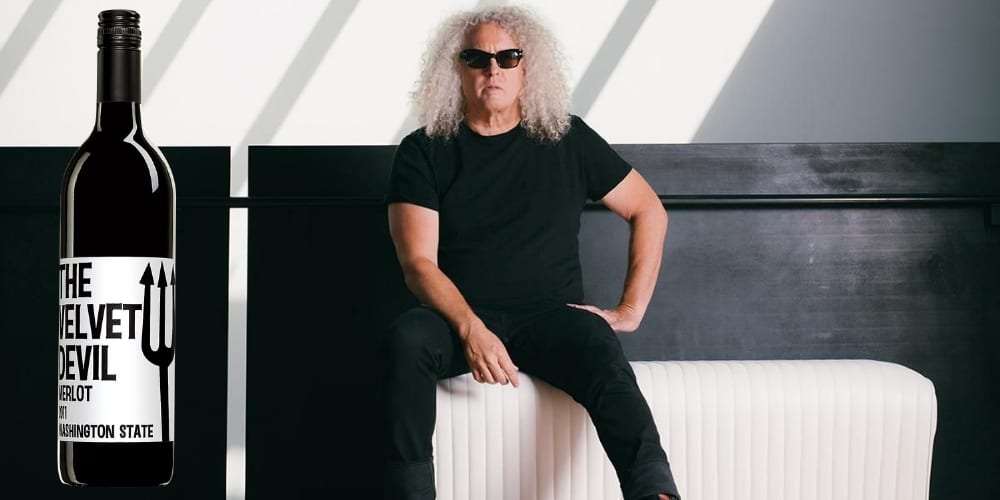 Photo credit: Forbes
This velvety Merlot is just devilishly good! The 'Velvet Devil' comes from Washington State in the USA, where former rock band manager Charles Smith followed his passion for wine to create some of the most exciting bottles in the state. Deep dark notes of black cherry and cassis are complemented by a wonderful tobacco smokiness which puts the drinker in mind of a spooky Halloween evening … best enjoyed with red meat (perfect for vampires!)
Armida Winery 'Poizin' Zinfandel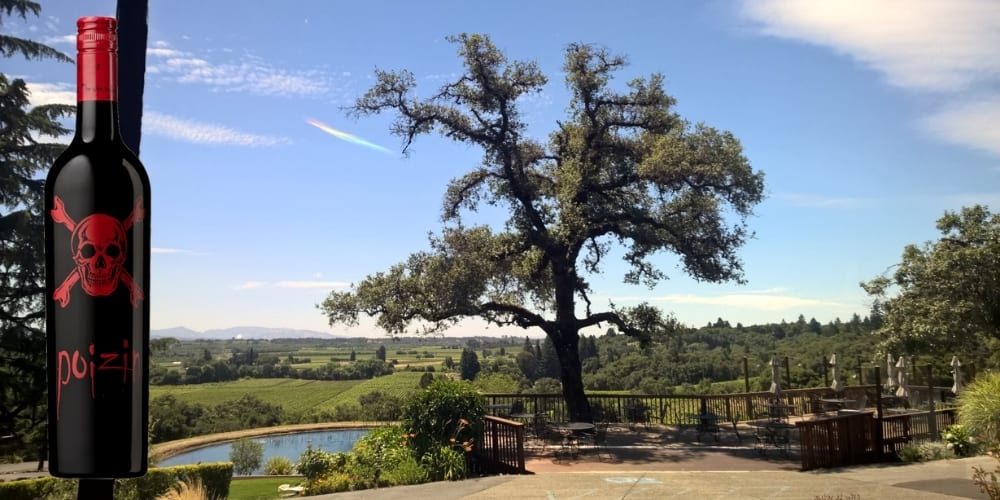 Photo credit: Twitter
Armida Winery describe their 'Poizin' Zinfandel as 'a wine to die for!'. From the distinctly creepy skull-and-crossbones label on the bottle to the deep blood-red liquid inside, everything about Poizin just screams spookiness! The classic American Zinfandel grape is complemented by the addition of a little Petite Sirah (10%), creating a bold, inky-black wine with confident flavours of cherry jam, star anise, clove and vanilla, with a touch of smokiness from oak barrels. It's frightfully confident and is even available in a gift set with its own coffin!
Find Poizin here!
Carnivor Wines
Photo credit: Great British Chefs
We think this would be wonderful wines for werewolves! The Carnivor Zinfandel is a big, robust, meaty Californian red with intense aromas of blackberry, plum, coffee and black pepper, with distinctive almond and chocolate notes on the palate. It's frighteningly indulgent, with a deep, smooth finish and good structure to balance out the sweeter aromas. The Cabernet Sauvignon, meanwhile, is designed by the winery to sit at the top of the food chain alongside all its fellow carnivores – and it's certainly dominant, with bold, well-structured wine with blueberry and coffee notes with a little toasted oak. Carnivor wines are of course best enjoyed alongside a prime cut of steak or a juicy burger!
Find Carnivor Zinfandel here and Carnivor Cabernet Sauvignon here! 
Transylvania Wines 'Dracula' Spirits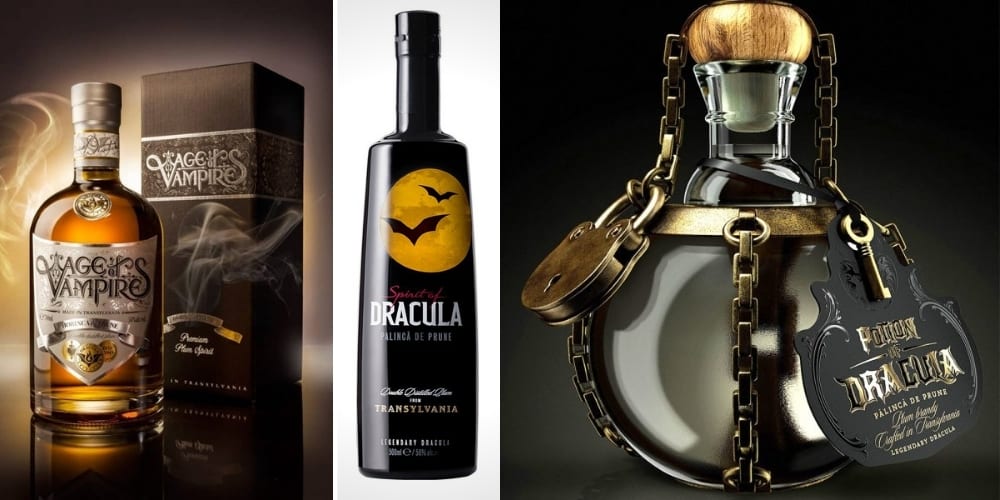 Photo credit: Transylvania Wine
If all the scares have got a bit much and you are in need of something a little stronger, why not head to specialist Romanian wine merchants Transylvania Wine for one of their 'Dracula' plum brandies? Produced in the legendary homeland of the world's most famous vampire, these spooky spirits pack a fiery punch – choose from the 'Age of Vampires', 'Spirit of Dracula' or 'Potion of Dracula'. We aren't sure which one sounds most terrifying!
Find Dracula spirits here!
You've read our shortlist of spookily delicious wines to enjoy for Halloween, now, how would you like to learn about the best cocktail recipes to share with your friends for this holiday?