So you're in Mendoza and you want to explore the wine region, but how to do it? Sometimes you just don't feel like going with the crowds, and that's where a private wine tour is just the ticket! We've pulled together our top picks for the best private wine tours in Mendoza. Whether it's a half-day, full-day, bike & wine, with food pairing or without, and even fully bespoke, there's every type of private tour waiting to be found!
First up on our list of the best private wine tours in Mendoza is this journey into the foothills of the Andes to explore high-altitude varietals. Southwest of the city of Mendoza and nestled at the foot of the Andes mountains, the Uco Valley is one of the most prominent places for high-quality Argentine wine. On your way to the Uco Valley, you will visit Pulenta Estate, a winery with focused varietals and rich complex blends, and learn more about this successful Argentine family legacy.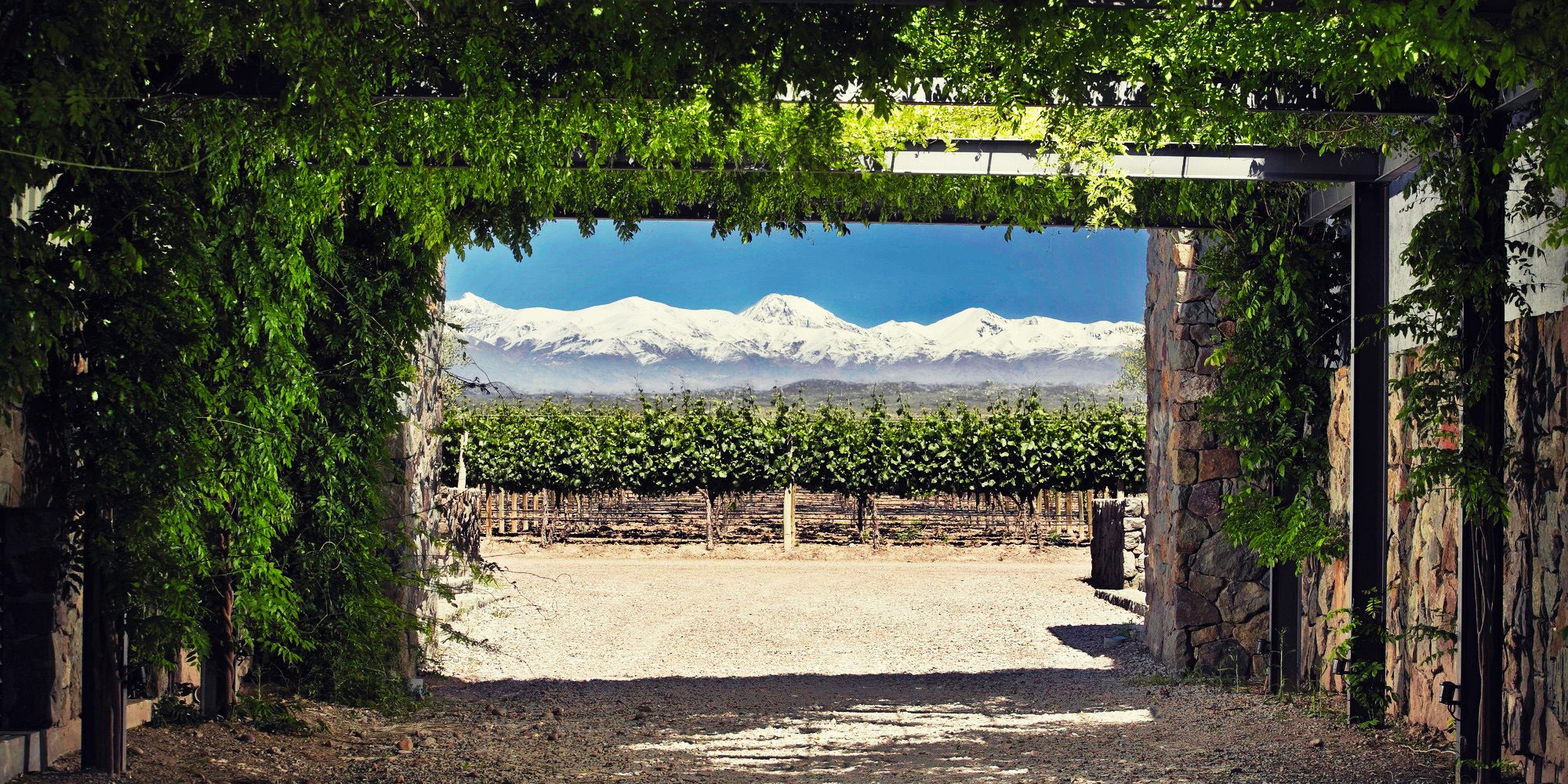 After that, discover Andeluna, a stunning and elegant Mendoza winery boasting ultra-drinkable varietals and unforgettable views of the Andes.
Finally, you will visit La Azul winery for another wine tasting. For lunch, delight yourself with an exquisite 5-course meal paired with wines at La Azul Restaurant, the perfect place to relax and enjoy the beautiful surroundings.
From USD240/GBP212 pp

Second on the list we've picked this private gourmet and wine tour as it's a great way to explore the cuisine of Argentina alongside getting to taste its wines. Over the course of a day you'll explore the diversity and passion of authentic Mendoza cuisine and wine.
Your first Mendoza winery and gourmet visit will be at the Bodega Domaine St. Diego. Hidden off a country road next to an old ivy-covered church, the winery owner and winemaker is considered one of the fathers of Mendoza's terroir: Ángel Mendoza. Here you will taste hand-crafted Mendozan wines paired with homemade breads, olive oil, walnuts, and almonds, while meeting the family.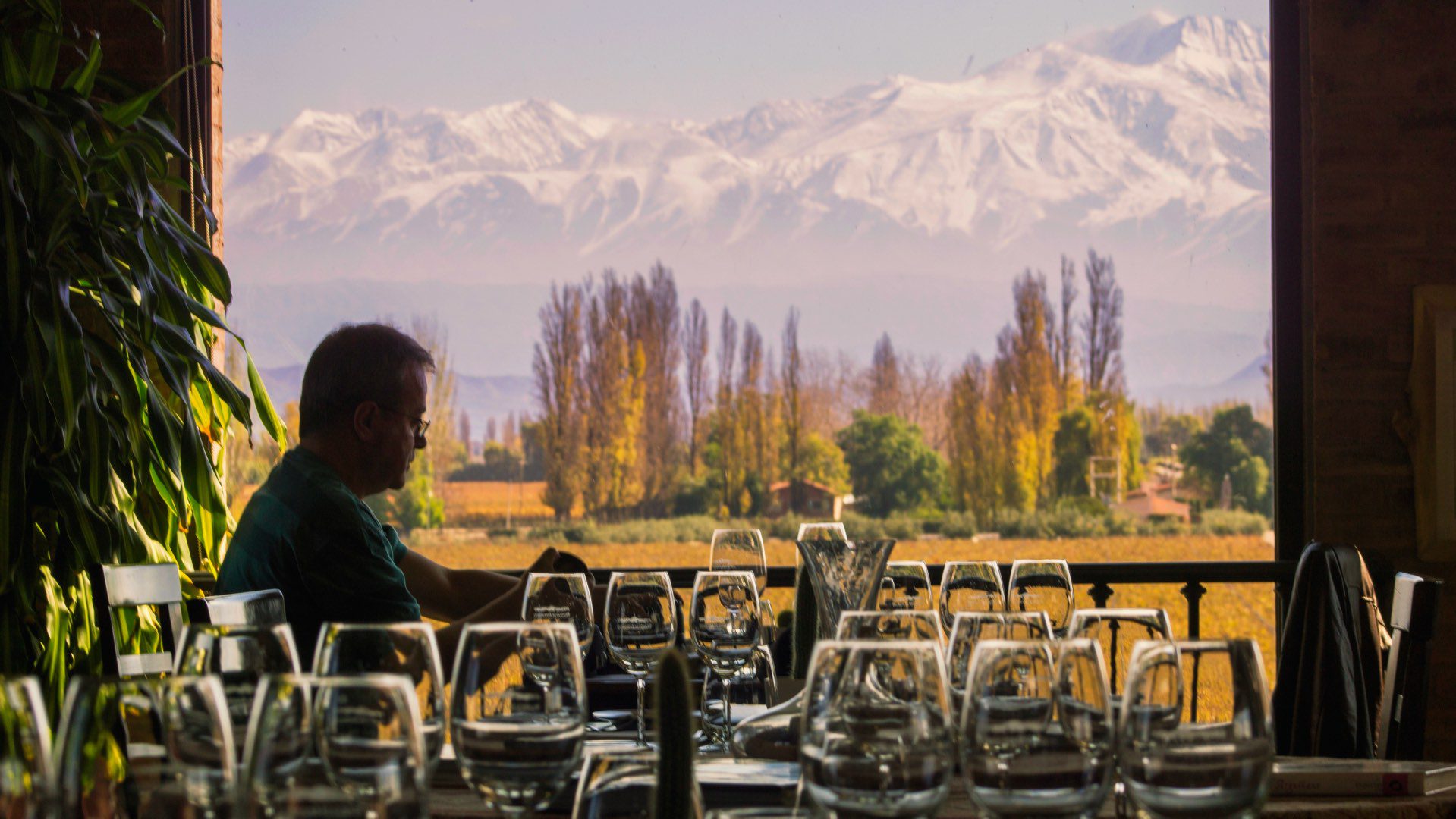 Though vineyards dominate much of Mendoza's landscape, the local warm climate has given birth to another fascinating industry: that of olive oil. The wine and gourmet tour will continue with a visit to the Pasrai Factory to learn about olive cultivation, harvest, and the artisan methods of olive oil production. Here your taste buds will be spoiled with olive oils, dry tomatoes, olive pastry and much more!
After this perfect appetizer, continue to Finca Decero where you will enjoy a one-of-a-kind dining experience. The seasonal menu combines local Mendozan ingredients to form highly creative dishes which match perfectly with the estate's wines and that can be enjoyed with a panoramic view of the Andes.
Next on your wine and food route at the foothills of the Andes Mountains, the focus of Ruca Malen is producing wines that speak of the land and their commitment to nature and the environment. The Mendozan estate's entire wine list will be at your disposal, including the famous and iconic "Kinien". The dining room is located inside a glass room in the vineyards with a view of the Andes. The menu is truly spectacular and the courses are perfectly balanced with intelligent wine and food pairings and great presentation.
On the way back to your hotel you will stop at Bodega Chandon. Internationally well-known for its high-end sparkling wines, this top Mendozan winery will end your day on a high.
From USD265/GBP235 pp

The Lujan de Cuyo region of Mendoza is the cradle of Malbec and boasts a real oasis spread out alongside the Andes. This vast valley totally irrigated by ancient canals, is home to many modern and historical wineries. And it's a half-day private tour of this wonderful region within Mendoza that is at number 3.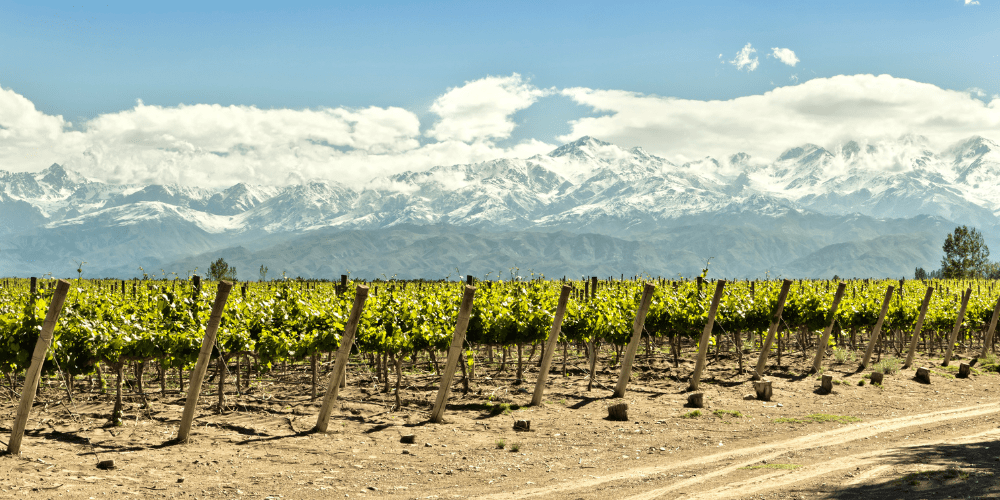 This private wine tasting tour is a great way to explore Lujan de Cuyo. Led by an insider guide, you will visit two quite different world-class wineries. As you tour the facilities and vineyards you will learn about the winemaking process from the grape growing to the bottled wine. You'll taste the wines of each winery and end the day with a good immersion into Lujan de Cuyo wines.
From USD75/GBP66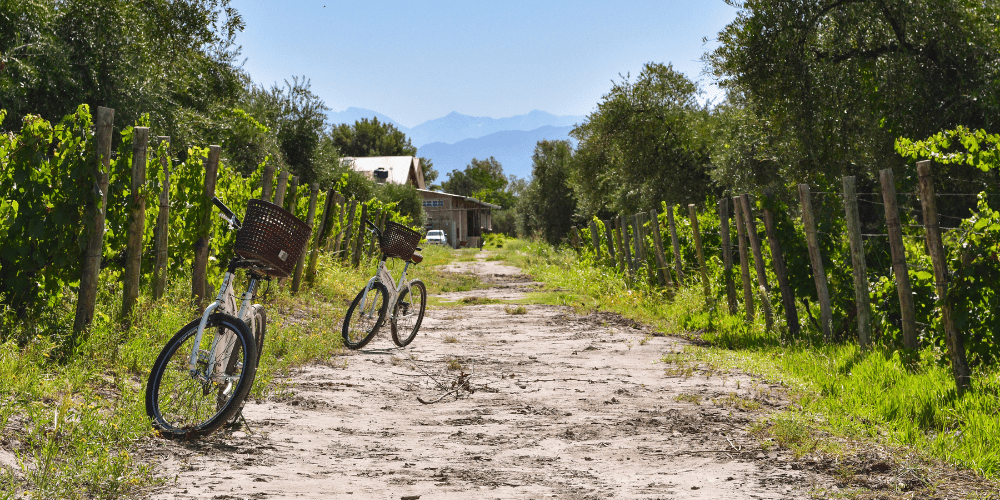 Cycling is one of the most fun ways to take a wine tour and we love this wonderful private bike wine tasting tour which visits some of the best wineries in Mendoza. You'll cycle down the Wine Road of Lujan de Cuyo, filled with wine cellars and ancient vineyards. Leaving from Mendoza City, you'll travel to Chacras de Coria where you'll pick up your bike. Once there, you'll see how this area boasts beautiful country houses in between tree-lined roads.
Led by local guides, you will visit three world-class vineyards and wineries. Walking around their facilities you will experience different ways of winemaking, and learn the steps to taste a good wine. At the end of the wine tour, savour a gourmet lunch paired with the best wines of Lujan de Cuyo.
From USD140/GBP124

This private wine tour of Mendoza is on our top list as it provides a different take on the wine region. Many people think of Malbec or still whites like Torrontes when they think of Argentina but there is also incredible sparkling wine being produced there. The production of sparkling wines in Mendoza dates back to a few decades ago.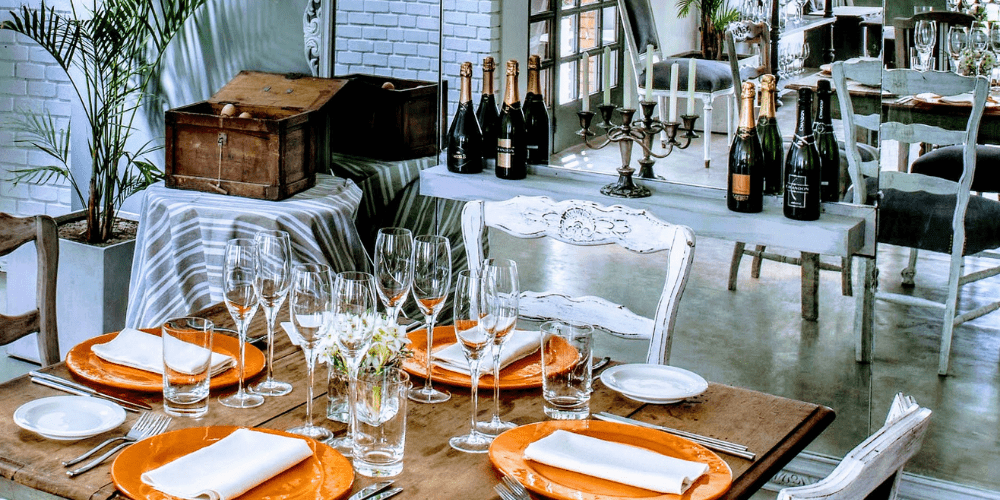 Accompanied by a specialised guide, you will plunge into the "Bubbling Road". You will visit three of the most outstanding sparkling wineries, and learn about the champenoise and charmat methods and the main varietals produced. You will also learn how to taste different styles of sparkling wines. At the end of this sensorial experience, you will enjoy a delicious wine pairing lunch.
From USD206/GBP182

Holidays are meant to be fun but sometimes planning gets in the way. A tailor-made wine tour of Mendoza means you can sit back, relax and we'll create your ideal wine experience including your preferred number of days, whether you want to stay in the city or sleep out amongst the vines at an Argentine winery, the number and types of wineries (iconic, historic, biodynamic anyone?) and other activities like cooking classes, horseriding and trekking.
Here's just one example of a tailor-made Mendoza wine tour experience we created:
3 days tailor-made private vineyard stay with Asado and wine tasting in Mendoza
Our client wanted to experience the authentic Mendoza whilst tasting some of its best wines. We organised a stay in a stunning wine estate surrounded on all sides by views of the Andes and the estate's own vineyards. The trip included crafting their own wine blend, enjoying a unique sunset asado dining experience and a wine and food pairing dinner.
If you'd like to experience a tailor-made private wine tour like this get in touch with our tailor-made and custom wine travel team now>