When you think about wine in California, naturally one place comes to mind – Napa Valley. But hidden in the fog across the bridge lies another bubbly secret in the Golden State. San Francisco is often overshadowed by the endless miles of vineyards due North of the city, but that doesn't mean it doesn't have some tricks up its grape-stained sleeve. Here are some of the best places to track down a glass of prosecco after a long day of strolling the city hills and kicking back with a view. After all, prosecco is just as elegant as champagne, minus the luxurious reputation – making it easier to pop a bottle (or two) on a budget.
Amélie
Don't be fooled by the French flair of this cozy wine bar tucked away on Nob Hill. After perusing the menu by candlelight, it won't take long to find a bottle of the sparkling Italian wine at a very modest price compared to the other offerings. Any occasion goes at this establishment, from wooing a romantic partner to relaxing after a busy afternoon biking to Sausalito. Pair a bottle of bubbly with a combo of oysters or the charcuterie board during happy hour and you've got a match made in heaven. Or at least as close as you can get to it up on the hill.
Address: 1754 Polk Street, San Francisco, CA 94109
The View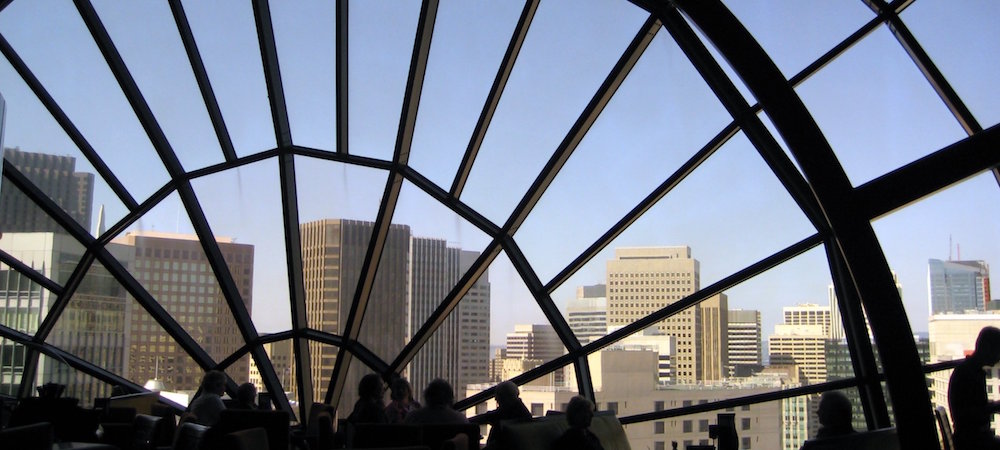 Credit: Kevin Wong
The View Lounge in San Francisco will leave you feeling like you're on top of the world. Located at the top of the Marriot Marquis, this view (hint, hint) will leave you speechless – except you won't ever want to stop talking about it. The bubbles in the prosecco might trick you into believing you floated to the top as you admire the city's stunning architecture from the giant glass archway. With light bites and decadent desserts available for pairing, this spot might be worth coming back down to Earth for.
Address: 780 Mission St, San Francisco, CA 94103, USA
Waterbar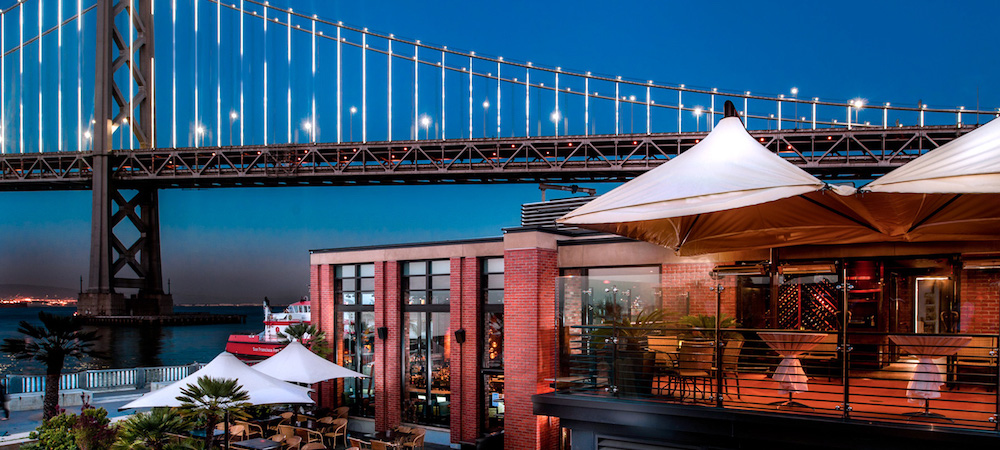 Credit: waterbarsf.com
One doesn't have to search too hard to stumble across this renowned seafood eatery in the Embarcadero district. It's about as close as you can get to the ocean without falling in, and they'll do all the hard work of fishing for you. This leaves plenty of time to sit back, relax, and indulge in the varieties of prosecco offerings scattered across the menu. If sipping straight up isn't quite your thing, there is a wide offering of cocktails containing the Italian libation for extra effervescence mixed with your favorite spirit. Come sail away in satisfaction.
Address: 399 The Embarcadero, San Francisco, CA 94105
Dolores Park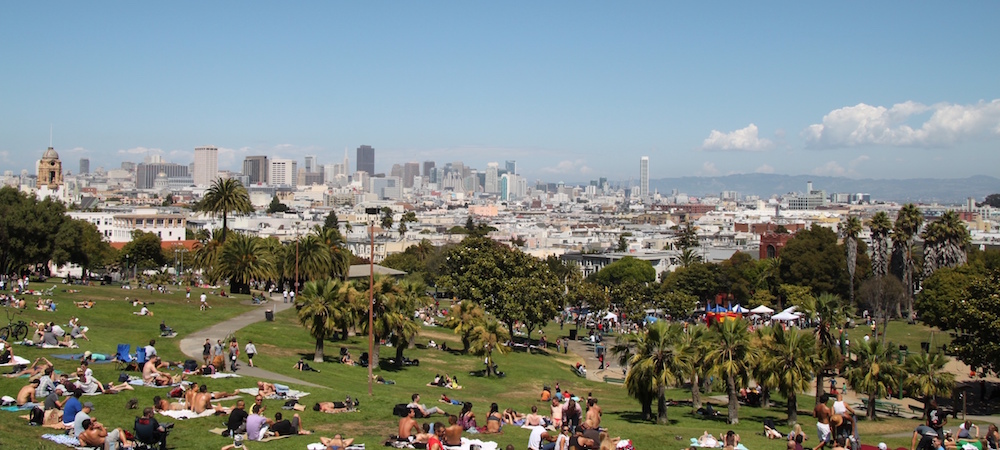 Credit: Creative Commons
Now, this is a little less traditional than showing up to a wine bar and having a pricy glass poured at the ready. It might be BYOB, but that's just part of the charm and the appeal. Mission Dolores Park is one of San Francisco's most popular outdoor attractions with stunning views of the city, lush greenery, and picnic blankets decorating the nearly 16 acres of public domain. Pro tip: it might be easiest to pack your prosecco of choice in a thermos (or leave the bottle in a brown paper bag) just to be on the safe and environmentally friendly. After lounging under a palm tree with a cool glass and a full belly – the extra steps will have been more than worth it.
Address: Mission Dolores Park is bounded by Church, Dolores, 18th and 10th Streets.
sfrecpark.org/destination/mission-dolores-park
Love San Francisco? So do we. Here are the best BYO spots in the foggy city, and Lynn Mueting's series on the best gay-friendly wine & dine places in SF, Sonoma and Russian River!