When it comes to easy, refreshing summertime drinking, a red wine such as Pinot Noir is probably not the first thing that springs to mind. However, we at Winerist have got some good news for you … your favourite Pinot Noirs can be just as delicious in the summer sun as they are beside a roaring winter fire. Thanks to its delicate body, high acidity, soft tannin structure and often energetic fruit flavours, Pinot Noir can be an absolute knockout when served chilled at summer parties and barbecues, and in fact, many wine lovers prefer to enjoy their Pinot chilled at all times of year.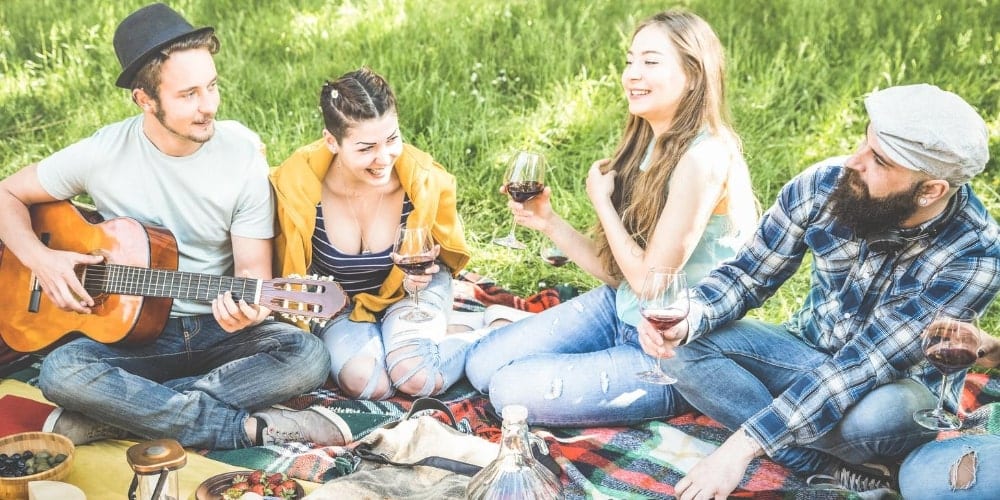 Although there are many fabulous Pinots around the world to explore, we think that some of the very best summer drinking Pinot Noirs hail from one of our favourite Southern Hemisphere wine regions … we're talking, of course, about New Zealand! From the soaring peaks of Central Otago to the blustery vineyards of Wairarapa and Martinborough, several of New Zealand's best-known wine regions manage to coax this notoriously tricky grape into yielding up some very special treasures.
With Pinot Noir Day on August 18th just around the corner and some fantastic weather gracing the skies of the UK (and elsewhere!) we've taken the perfect opportunity to count down some of the best Pinot Noirs from New Zealand to try this summer. Simply select your favourite, chill down for just an hour or two in the fridge to a temperature of around 14C (no colder as this can kill the wine's aromas) then break open your bottle and enjoy.
Martinborough
Schubert 'S' Selection Pinot Noir 2018
Picture credit: Schubert Wines
Martinborough is the only region on New Zealand's North Island to make a name for itself in Pinot Noir production thanks to the cooling influences which blow up from Wellington and the coast, keeping the region cool and dry enough for Pinot to thrive. The Schubert 'S' Selection is created by German couple Kai Schubert and Marion Deimling, who settled here in 1999 with the simple intention of creating world-class wines. Their vineyard and winery methods show a marked European influence and are certified as fully organic by Organic Winegrowers NZ.
The 'S' Selection Pinot Noir is a testament to the potential of the Martinborough terroir and the winemakers themselves, an intense and energetic Pinot with bold primary fruit aromas of red cherry, plum and blackberry alongside a drop of kirsch and a subtle hint of tobacco. A full body and sumptuous, velvety tannins make this a perfect wine to drink now or hide away for a year or two to let that lovely oak influence develop.
Buy the Schubert 'S' Selection Pinot Noir 2018 here
Marlborough
Marlborough's potential for perfecting the art of Pinot Noir is often overshadowed by the wine world's focus on this region's most iconic grape, Sauvignon Blanc. However, overlook Marlborough Pinot Noir at your peril – the long sunshine hours and cooling coastal influences that help Sauvignon thrive here can also create idyllic conditions for Pinot Noir, and you may be surprised to discover how many of your favourite Savvy B producers offer a Pinot or two as part of their portfolio.
Saint Clair Pioneer Block 14 'Doctor's Creek' Pinot Noir 2018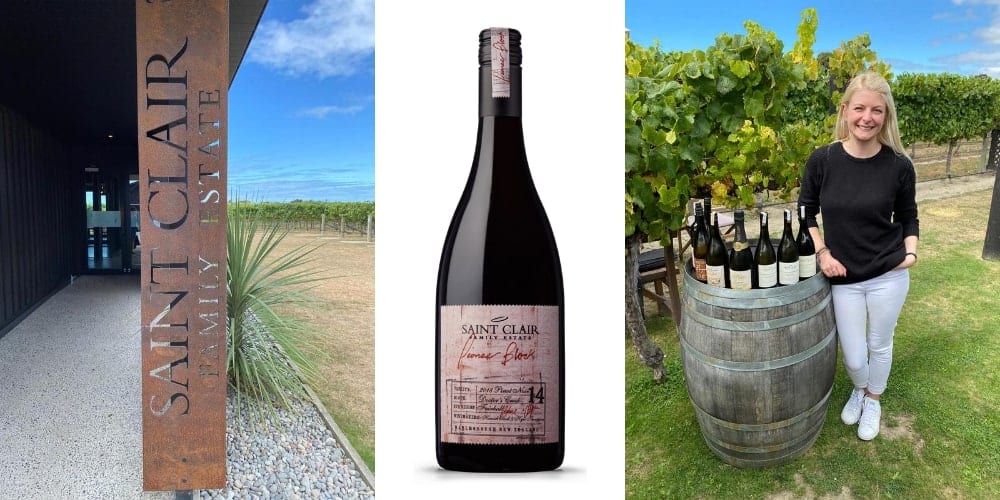 One of Marlborough's most well-known and beloved producers, Saint Clair have been producing a simply sublime range of wines under the watchful eyes of founders Neal and Judy Ibbotson since 1978. The Pioneer Block series showcases some of Saint Clair's best single vineyards, expressing unique character and personality from these small, specific parcels of grapes.
The Doctor's Creek vineyard enjoys a slow, lengthy ripening period which allows the grapes to achieve full maturity and optimum flavour. This Pinot Noir is a particularly elegant and aromatic example of Marlborough Pinot, with delicate aromas of dried rose petal and violet opening up into fragrant wet-leaf and tobacco notes. On the palate it is fabulously juicy, with ripe plums, damsons and even a hint of black olive alongside a touch of vanilla from a combination of new and old French oak, all brought together by silky, sensual tannins and bright acidity.
Buy the Saint Clair Pioneer Block 14 'Doctor's Creek' Pinot Noir 2018 here
Oyster Bay Pinot Noir 2018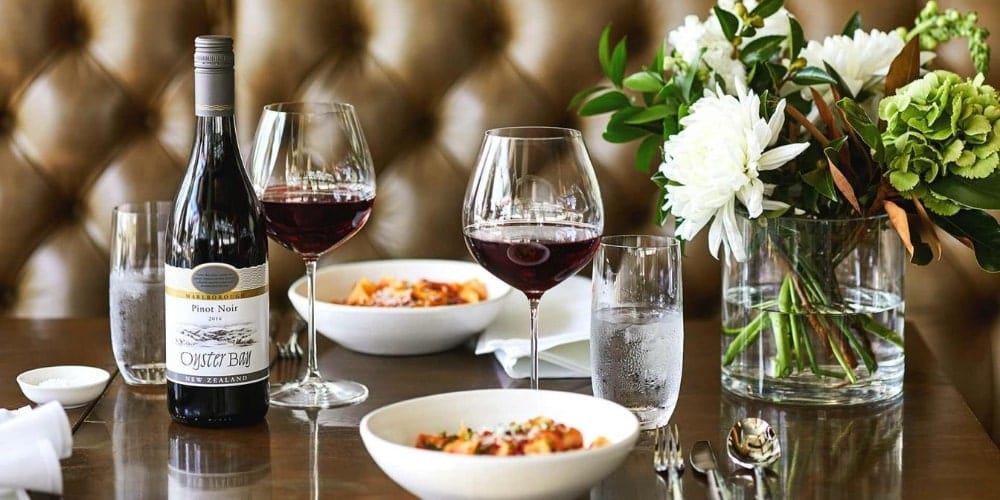 Picture credit: Foodism.to
Oyster Bay is quite simply one of the most recognisable names ever to come out of Marlborough, with their award-winning Sauvignon Blancs a permanent fixture in thousands of refrigerators around the world! However, as we mentioned, it is always worth looking at your favourite producers a little more closely to discover what else is on offer …
Oyster Bay Pinot Noir is the perfect Pinot for first-time drinkers to discover this grape. A blend of grapes from various sites across Marlborough this wine is redolent with bright red fruit aromas, this wine yields up cranberry, raspberry, plum and red cherry by the punnet-load and delivers a gloriously smooth texture and vibrant acidity on the palate. It's a youthful and fruit-forward wine that is absolutely perfect for drinking now.
Buy the Oyster Bay Pinot Noir here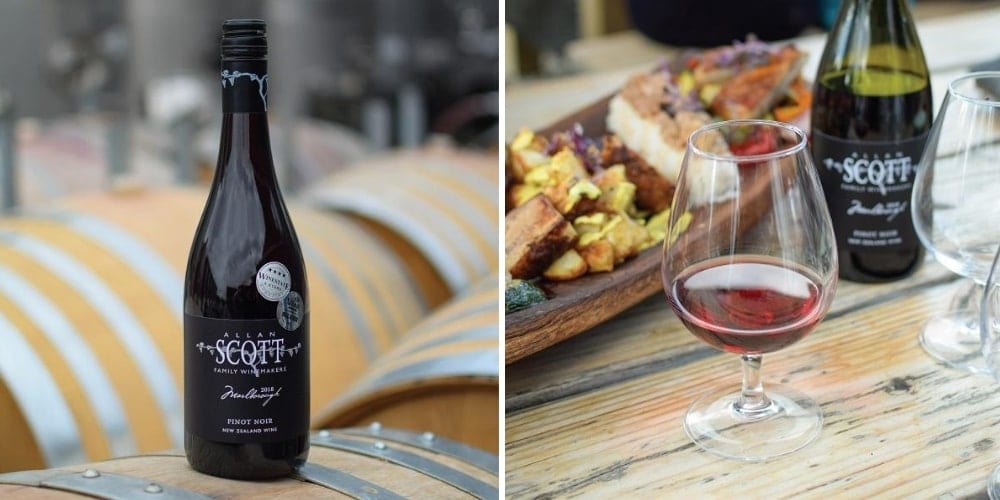 Picture credit: Allan Scott
Allan Scott was one of the first winemakers to plant grapevines in Marlborough in the early 1990s, and over the last 30 years he and his family have grown to become one of the most famous names in Marlborough. It's truly a family affair; Allan and his wife Cathy direct the business, whilst their three children Victoria, Josh and Sara work in marketing, winemaking and the vineyard respectively.
The Allan Scott Black Label Pinot Noir is a perfect demonstration of the quality and attention to detail that have made these wines so popular in New Zealand and beyond. This wine is delicate and delightful, with buoyant notes of red and black cherry and chocolate complemented by earthy, porcini mushroom tones and a touch of cedar spice. The concentrated aromas and luxurious tannins of this plush Pinot are delicious now but will only get better with a year or two in your cellar.
Buy the Allan Scott Black Label 2018 Pinot Noir here
North Canterbury
Waipara West Pinot Noir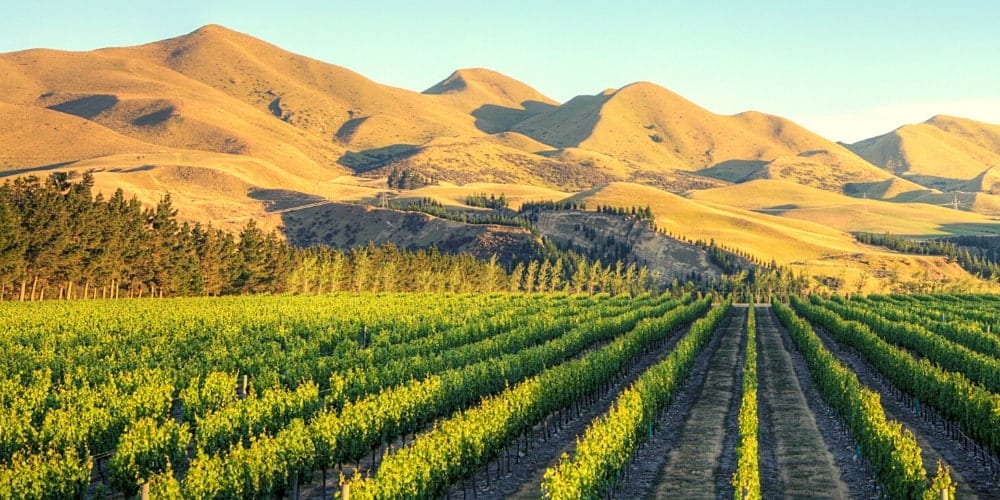 Waipara West sits in the lesser-known area of Waipara, a sub-region of North Canterbury. This diminutive pocket of land sits around 60km north of Christchurch on the east coast of the South Island and is showing extraordinary potential in its wines. Waipara West have been growing grapes here since 1989, with the focus on encouraging low yielding grapevines and concentrated, complex wines.
The Waipara West Pinot Noir is a savoury, smoky delight that showcases the heady heights to which Pinot Noir can ascend under the right conditions. Delicate aromas of cranberry and raspberry on the nose give way to a palate redolent with black cherries, smoky cedar, porcini mushroom and tobacco, with gentle yet subtly assertive tannins and crisp acidity ensuring a long, lingering finish.
Buy the Waipara West Pinot Noir here
Central Otago
Indisputably the leading light of Pinot Noir production in New Zealand, accounting for just 5% of New Zealand's total vineyard area but as much as 75% of all Pinot Noir grown across the country. Central Otago and its host of famous names put New Zealand Pinot Noir firmly on the world wine map and continues to produce some of the most exciting and ethereal Pinot Noirs to be found anywhere.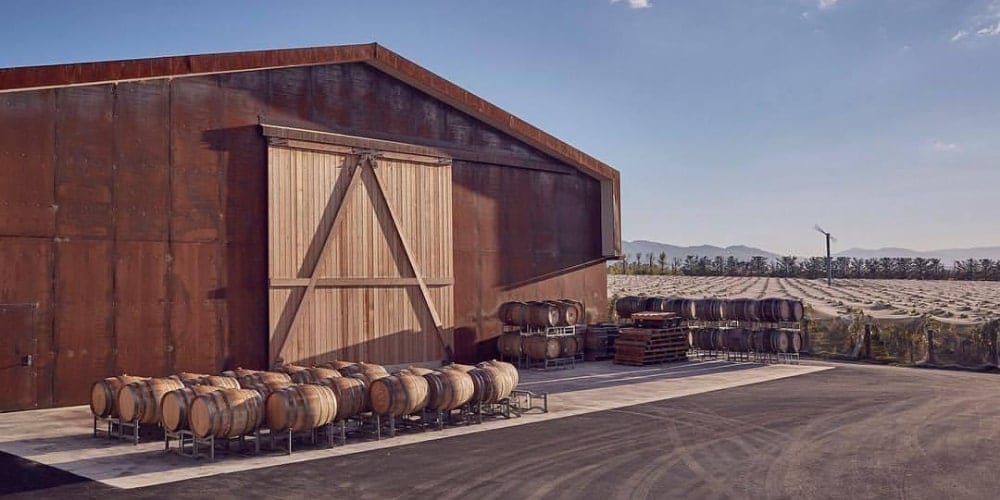 Picture credit: Amisfield
One of Central's best-known producers is Amisfield, who not only specialise in extraordinary Pinot Noir but also offer one of Central Otago's best dining experiences at the Amisfield Bistro. The Bistro is one of only five restaurants in New Zealand to hold the prestigious Three Hats (the Kiwi answer to Michelin stars) and chef Vaughan Mabee also received the 2019 Cuisine Chef of the Year award. It's no surprise that Amisfield has recently added RIEDEL Organic Winery of the Year 2020 Award to its already heaving trophy cabinet!
However, do not suppose for a second that Amisfield represents style over substance. The Pinot Noir 2017 is a masterclass in precision and finesse, with an enchanting purity thanks to the winery's minimal intervention winemaking methods. Fresh plum, mulberry and black cherry complement a distinctive coffee and cocoa note, with a fragrant puff of tobacco smoke and damson on the finish. Generous, giving and a real treat served alongside any kind of barbecue.
Buy the Amisfield Pinot Noir 2017 here
Gibbston Valley Collection Pinot Noir 2017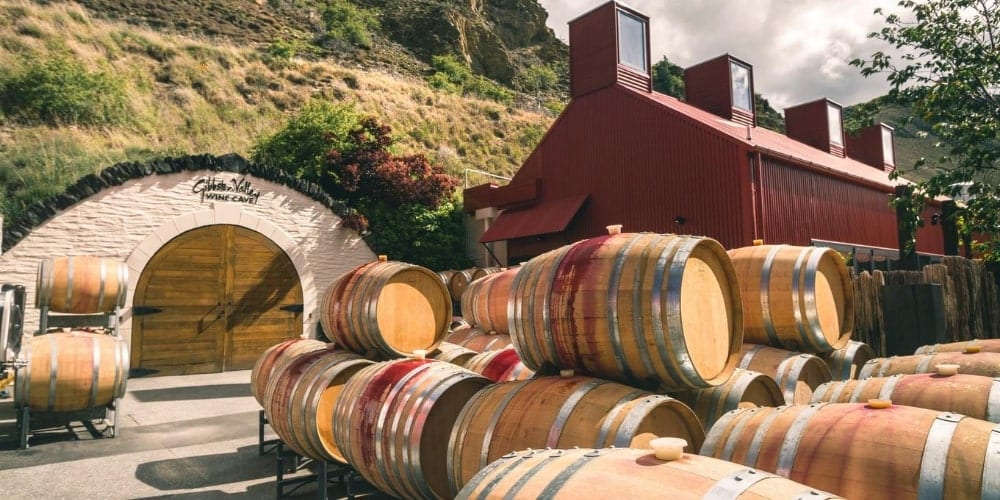 Picture credit: Gibbston Valley
Glorious Gibbston Valley became one of Central Otago's original Pinot pioneers in the early 1980s when Alan Brady planted Gibbston's first commercial vineyard and went on to release Central Otago's very first commercial vintage. Today, alongside a fantastic winery, Gibbston also boasts New Zealand's largest wine cave, offers a range of exciting wine experiences and has recently added a stunning gourmet restaurant and spa accommodation to its home site in the shadow of the foothills of Mount Pisa.
Gibbston's wines are as charismatic as their creator, head winemaker Christopher Keys, and the Gibbston Valley Collection is designed to showcase the very best of Gibbston's winemaking heritage. The Pinot Noir 2017 is supple and sensual, fresh yet fragrant, with aromas of just-picked cherries and wild strawberries given depth, elegance and complexity with a deft lick of oak, a subtle cedar spice and a long, luxurious finish. A real treat from one of our favourite Pinot producers.
Buy the Gibbston Valley Collection Pinot Noir 2017 here
Regardless of which of our plethora of Pinots you choose to enjoy in the sun this summer, why not find out more about this legendary grape variety in Winerist's brand new article, Pinot Noir Explained! Also, if you're looking for some suggestions on the Best Pinot Noirs to try this summer and the best food pairings for Pinot Noir, look no further than this!