The Jewel in the Crown of California
California is the largest and most significant wine region in the USA, and undoubtedly a popular choice for Winerist travellers. It spans two thirds (850 miles or 1370 kilometres) of the country's west coast, encompassing mountains, valleys and plateaux – diversity that offers winemakers such an exciting breadth of terroir, and such a unique experience for travellers. The North Coast is the jewel in the crown of the California wine region, home to the most highly regarded Viticultural Areas in the US – those of Napa and Sonoma. Proximity to San Francisco (about an hour away by road) gives wine tourists access to some of the most highly regarded wineries in the world, along with the fine restaurants and luxury accommodation that such a booming tourism industry encourages.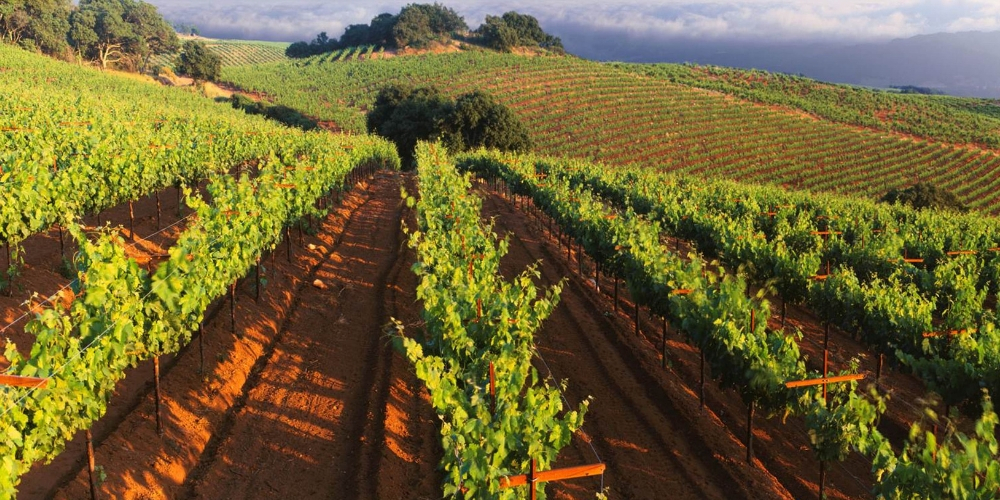 Napa and Sonoma are situated on two north-south valleys, divided by a ridge of mountains, with Napa the larger at 35 miles long and more easterly. Napa has long been famed for Cabernet Sauvignon, with the likes of Louis M. Martini, making his first winemaking home here. Stylistically diverse and terroir driven, the Louis M. Martini range showcases the breadth of high-quality wines that can be produced in California, and with a spectacularly redeveloped winery, Louis M. Martini is a must visit on any tour of America's West Coast.
The Legacy of Louis M. Martini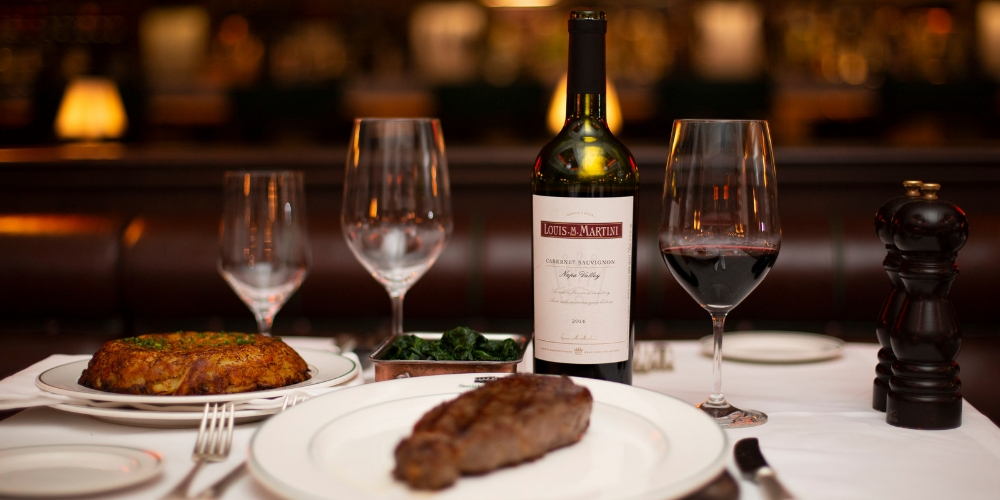 Louis M. Martini has a heritage of crafting world-class Cabernet Sauvignons in the Napa Valley that has long been an example of the blurring lines between the Old World and New World divide, offering a nuance and grace that once could only be found in Bordeaux. Louis M. Martini made his first wine with his father in 1906, but had to wait for the end of his studies in winemaking in Italy and American Prohibition before he could release his own label. He also helped found the family business in "Grape Products" in 1922 under Prohibition, which his father regarded as a temporary blip so planned the expansion of the family business whilst everyone else was closing theirs.
It's this history, and their reverence and gratitude for it that has informed the renovation of the iconic Louis M. Martini winery. It's that maverick spirit that is embracing and driving the future of wine production and experience travel.
The Finest Place to Taste the Wines of Louis M. Martini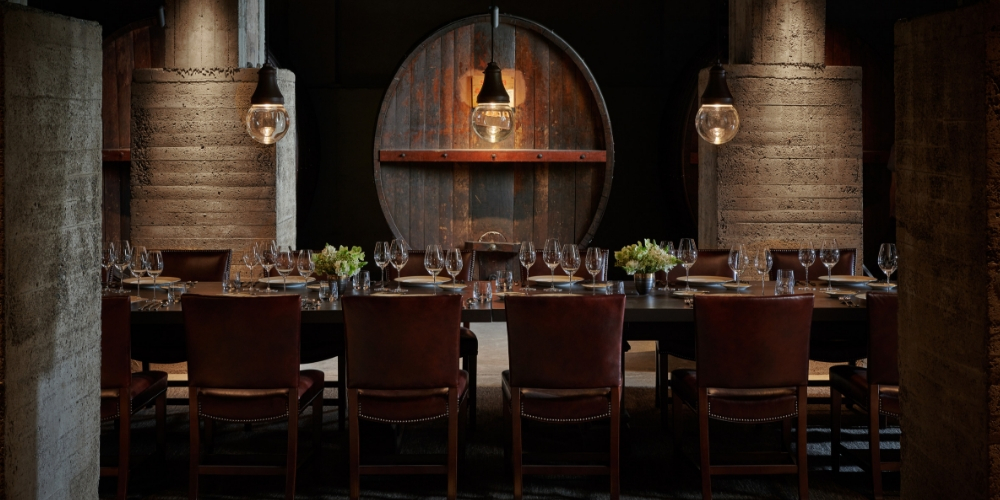 Originally built in 1933, the Louis M. Martini Winery has long been a landmark of Napa Valley. Passionately restored to preserve Louis M. Martini's rich history in Napa Valley and continue the winery's legacy in world-class Cabernet Sauvignon, the new winery offers an array of spectacular tasting rooms, libraries and tasting cellars, each offering a truly unique experience of Louis M. Martini. Designed by award-winning architect Howard Backen, the timeless new design features an atrium that draws guests into the building; it has high ceilings and an open floor plan that seamlessly integrates indoors and the gardens.

The Tasting Room features 30-foot-high glass walls and views in to the new barrel cellar. The design showcases reclaimed materials, including the winery's original terracotta wall tiles, juxtaposed against contemporary materials. It provides the perfect setting to discovers some of Louis M. Martini's most recognised wines and small lot-releases.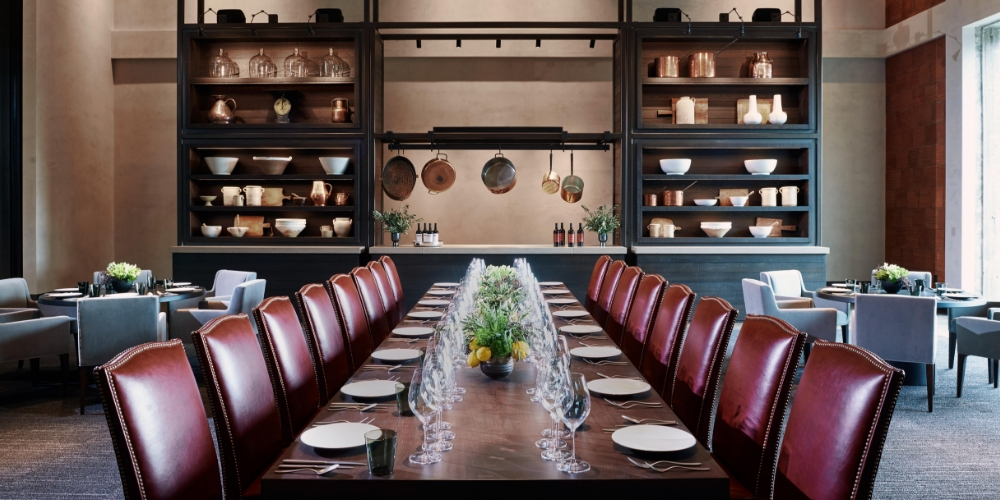 The winery also features the Heritage Lounge and Terrace, and the South Room, two spaces designed for immersive food and wine tasting experiences. The Wine Study is a 36-seat, state of the art, dynamic multimedia space dedicated to professional wine education. Trade educational experiences include an Exploration of Louis M. Martini, Classic Cabernet & Beef, The Versatility of Cabernet and a Riedel Glass Workshop. Personal sommeliers conduct specially curated tastings based on visitors' interests from select library wines and barrel samples in the Founder's Room. The new winery is greater than the sum of its parts, and tasting wines in their birthplace is always a fascinating experience, yet here the visitor offering is next level and ahead of its time.
The Terroir of Napa and Sonoma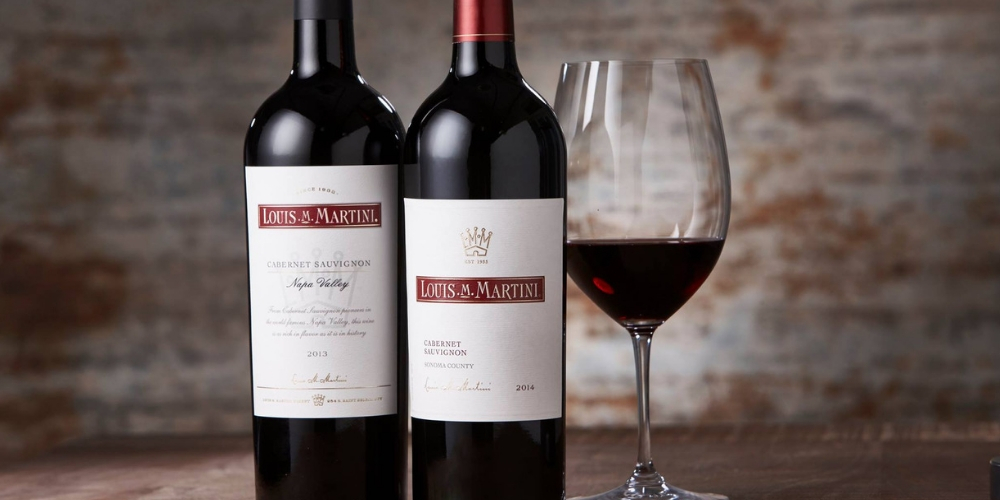 The Louis M. Martini vineyards, are no less impressive. Cypress Ranch Vineyard rests in the warmth of Pope Valley, where long, warm days and cool, crisp nights dictate one of the largest diurnal variances in all of Napa Valley. This vineyard yields Cabernet Sauvignon with a pleasant balance between black and red fruit, elegant complexity and soft tannins. Sun Lake Vineyard sits next to Cypress Ranch on the flanks of Howell Mountain, yielding intricately layered Cabernet Sauvignon in the warm climate and well-drained, rocky soils of Pope Valley.
The Monte Rosso Vineyard is perched in the Mayacamas Mountains, a thousand feet above the Sonoma Valley. Named for its iron-rich, red volcanic soils, Monte Rosso has produced grapes of unmistakable character for more than a century. Three generations of Martinis have made wine from this iconic vineyard and it remains the source of some of the most coveted bottles in the portfolio.
Sampling Louis M. Martini's award-winning wines is a must for any wine lover and there is surely no better place to do this than in the rolling hills of California, where this legendary wine producing family has long been a cornerstone.
Have we intrigued you already on wanting to discover more of Louis M Martini and Napa Valley? Why not go on a wine and food adventure there with Winerist?