We can't quite believe it either, but February is fast approaching already! Snowy ski season is in full swing across the Northern Hemisphere, and south of the Equator glorious summer vibes are everywhere. Whilst romance is very much in the air this month, don't let February 14th and the inevitable Valentine's Day hype distract you from the many other amazing events going on this month! Read on for Winerist's countdown of the best food and wine events around the world this February 2020 …. with not a rose or a cuddly toy in sight!
Whistler Pride and Ski Festival – Whistler, Canada
26 January – 2 February 2020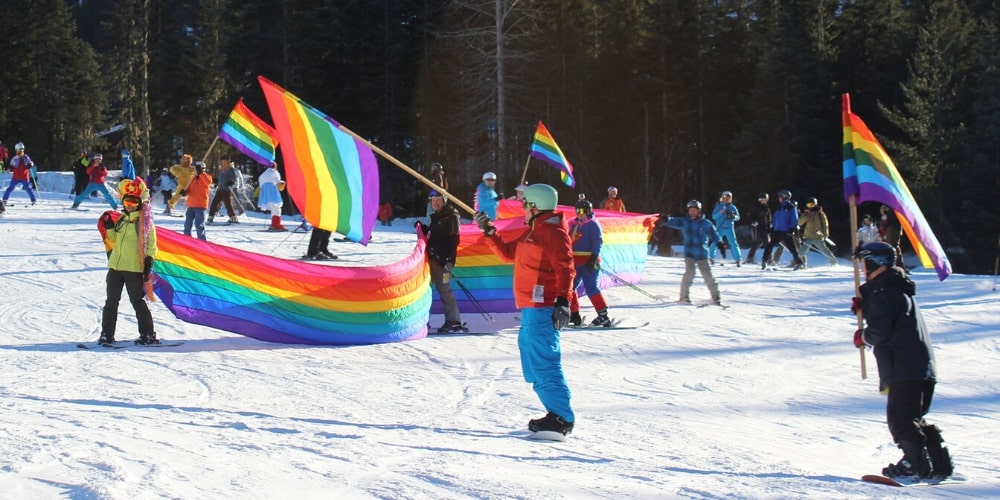 Picture credit: Whistler Pride
2020 marks the 27th Annual Whistler Pride and Ski Festival, one of the biggest gay and lesbian ski weeks in North America! This is the event that kicks off winter Pride celebrations around the world, with a jam-packed week of events, skiing, snowboarding, parties, arts and culture for the LGBTQI community. Join the annual Pride Ski + March, where skiers and riders illuminate the slopes in a sea of colour as they descend down to the Whistler Village. Here, anyone is welcome to join in the march through the village in celebration of diversity and inclusivity. The series of events also includes live DJs, charity ski races, comedy shows and of course daily après activities!
Hachinohe Bouillabaisse Festival – Hachinohe City, Japan
February – March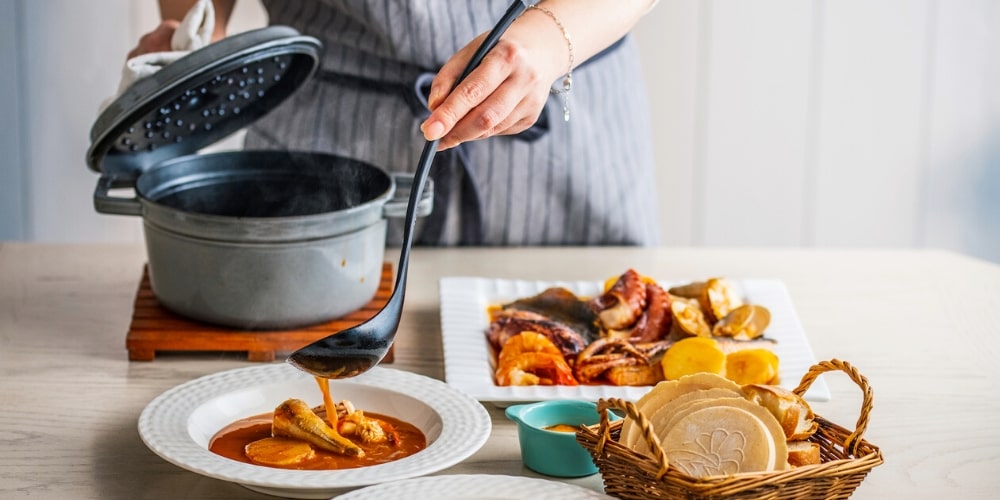 Picture credit: Visit Hachinohe
A great opportunity to try Hachinohe's famous Bouillabaisse is during the Hachinohe Bouillabaisse Festival, a two-month long celebration of this Japanese port town's best seafood. The event first began following the 2011 Great East Japan Earthquake & Tsunami as a way to reinvigorate and promote the local fishing community. Local restaurants and hotels design their own unique rendition of the classic French dish of bouillabaisse, and chefs must follow two rules; the bouillabaisse dish must be prepared with at least four different types of seafood from the Port of Hachinohe, and each restaurant must prepare a secondary dish that utilizes the soup of the bouillabaisse in an original way to create a subsidiary dish.
Franschhoek Summer Wines Festival – Franschhoek, South Africa
1 February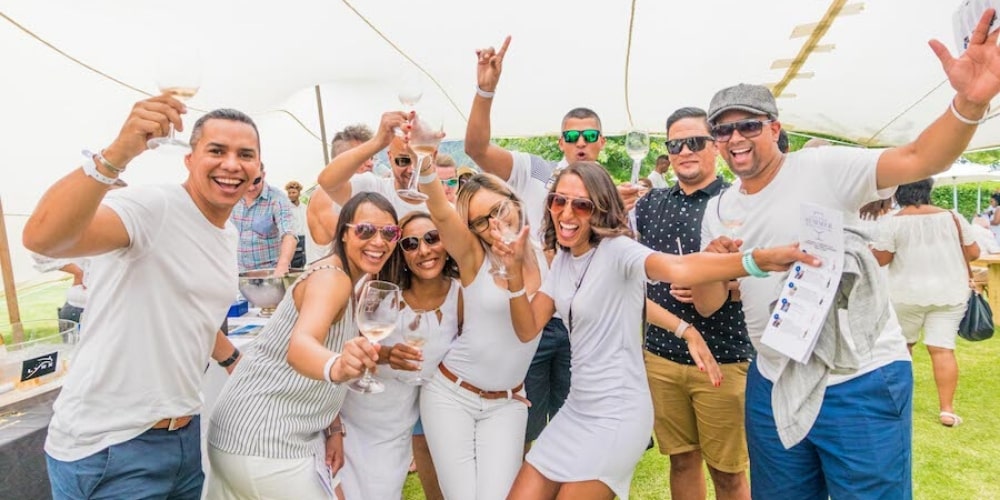 Picture credit: Vignerons de Franschhoek
Franschhoek is renowned for its ability to throw a great party, and the Summer Wines Festival is no exception! Taking place at the magnificent Leopard's Leap Family Vineyards between 12pm and 5pm, this is a great chance to don some elegant summer attire and join some of the Western Cape's best vignerons to taste through their best summer wines, including white, rosé, Méthode Cap Classique and lighter reds. Pre-book a gourmet picnic box and soak up the atmosphere (and the wine) at this spectacular summer garden party!
Wellington Wine & Food Festival – Waitangi Park, Wellington, New Zealand
1 February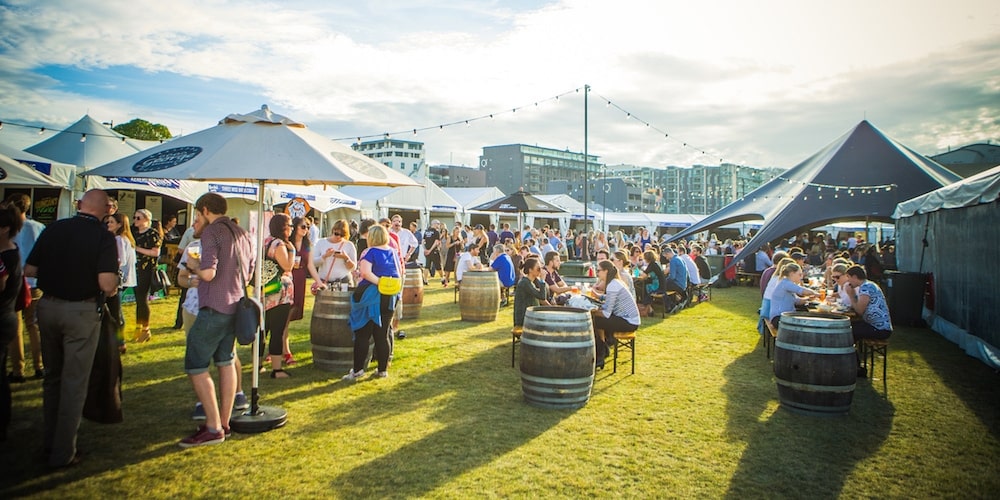 Picture credit: Wine and Food Festival
Wellington's finest Wine, Food & Craft Beer Festival is back to toast the summer of 2020! The Kiwi capital is world-renowned for its great culinary scene and delicious wines, and the festival brings together the best of local cuisines, matched with local wineries and breweries that reflect the best of summer – sun, outdoors, fine wine, delicious food, great music and fun with friends. Live music is provided by some of New Zealand's top musicians, with exquisite dishes from local chefs and a great selection of local beverages keeping the celebrations well-fuelled all day long.

Marlborough Wine and Food Festival – Blenheim, Marlborough, New Zealand
8 February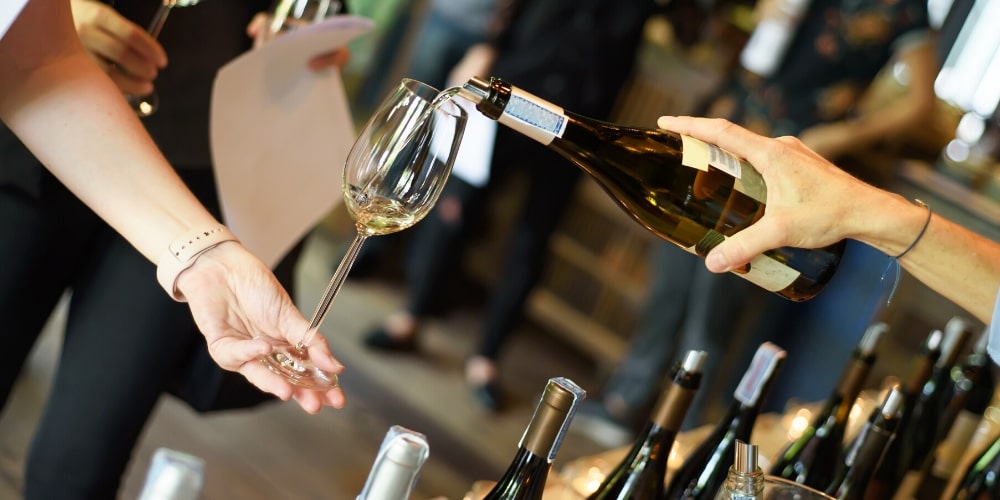 Head down to New Zealand's amazing South Island and enjoy New Zealand's best and longest running wine and food festival, held at the Brancott Estate near the town of Blenheim. Now in its 36th year, the festival's 2020 programme includes live music performances, exhibitions from over 40 of New Zealand's most famous wineries, and amazing fresh food from producers from all across the country at the festival. There is something for everyone … burgers, whitebait, fresh seafood, ice cream, wild venison, coffee, bacon and avocado rolls, international foods and more!
South Side Soup Contest – Pittsburgh, Pennsylvania
22 February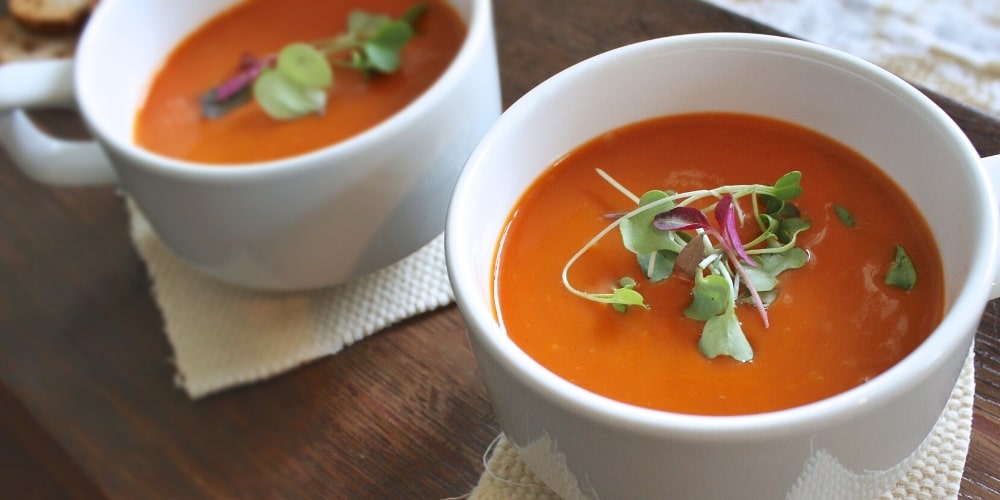 Now in its 15th year, the South Side Soup Contest is adored by locals and visitors alike, and showcases the very best of Pittsburgh's culinary scene. Whilst guests warming their stomachs, they can also warm their hearts by donating food to The Brashear Association Food Pantry. South Side Soup Contest brings communities together to give to local families in need through tasty treats, family fun and of course, culinary competition.
The Food Network South Beach Wine & Food Festival (SOBEWFF) – South Beach, Miami, USA
19 – 23 February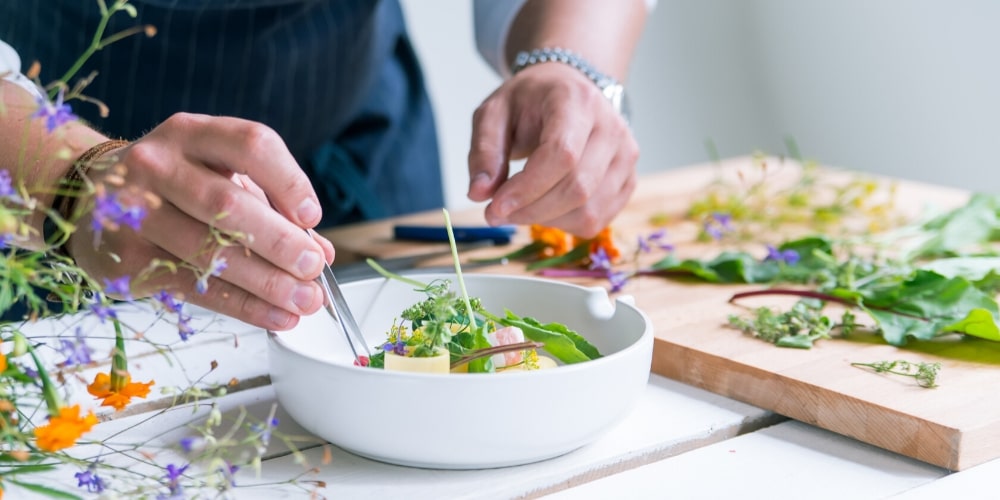 This amazing event on sunny Florida's South Beach is a star-studded, five-day destination festival showcasing the talents of the world's most renowned wine and spirits producers, chefs and culinary personalities. There are countless incredible culinary events taking place throughout the 5 days, from dinner events hosted by some of the world's best chefs, showcases of international cuisines from Jamaican to Italian, wine tasting masterclasses and even a Pet Food 'Yappie Hour' designed for your furry four-legged friends!
Three Wine Men Portuguese Wine Tasting – The Boiler House, London, UK
27 February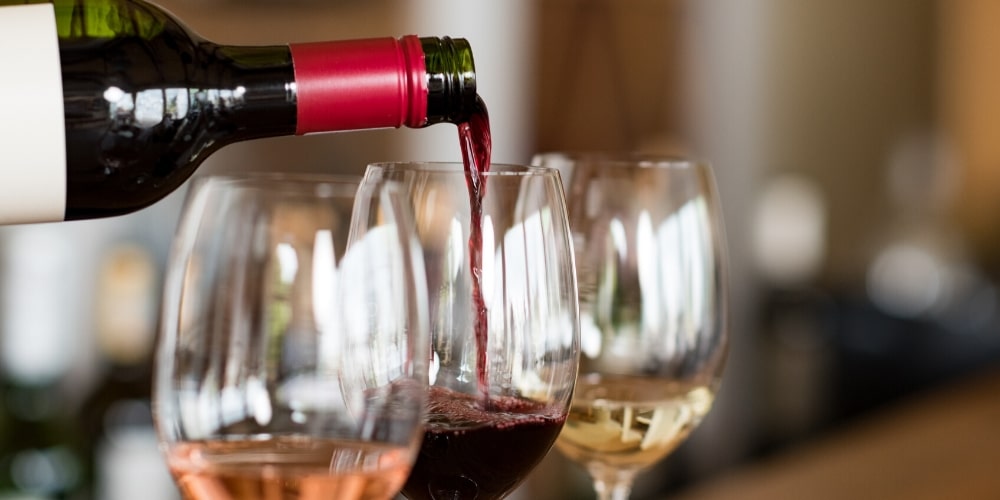 For one night only, you are invited to join three of the UK's top wine experts, Oz Clarke, Olly Smith and Tom Surgey, for a very special tasting which shines a light on the ongoing and extraordinary evolution of Portuguese winemaking. Many of the winemakers will be there in person so you can get the real stories behind the great labels of hundreds of beautiful Portuguese wines at this walkaround tasting. Mingle with Oz, Olly and Tom, enjoy hundreds of different Portuguese wines, and taste delicious authentic Portuguese pesticos (tapas!) It doesn't matter if you're an expert or an enthusiast – just grab a glass and enjoy!
Vancouver International Wine Festival – Vancouver, Canada
22 February – 1 March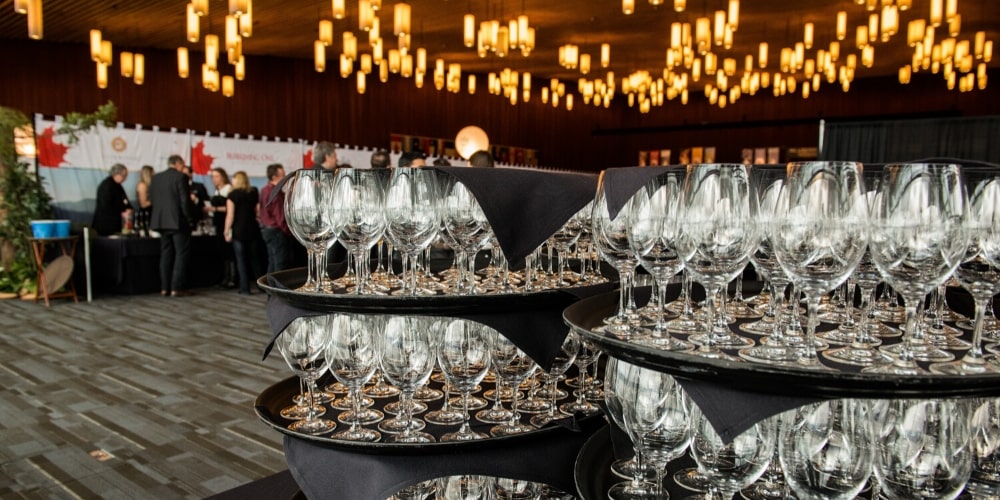 Picture credit: Vancouver International Wine Festival
The Vancouver International Wine Festival, Canada's premier food & wine event, has three mandates: to provide an informative, educational and entertaining wine experience for public and trade; to be a premier marketing opportunity for the wine industry and festival partners; and to raise funds for the Bard on the Beach Theatre Society. VanWineFest is Canada's premier wine show and widely considered to be the best wine event in North America. Featuring wines from all around the world and an enormous selection of tastings, masterclasses, gourmet dinners and culinary competitions makes this an unmissable event for any Canadian wine lover!
Whichever amazing events you attend this February, we hope you have a blast! We know we promised not to mention Valentine's Day … but if you're still seeking some inspiration for February 14th, why not check out our shortlist of romantic London Venues for Valentine's Day?