Bad news … Love Island 2018 is over and it's a full twelve months before the British public gets their next fix of coupling up, mugging off and turning of heads from the sexy singletons in the Love Island villa. What a summer of love it's been on the gorgeous Balearic island of Mallorca; we've rooted for 'old' Laura and Doctor Alex, fallen in and out (and out and in) of love with Wes and Megan, and been constantly reminded that absolutely nobody is quite as loyal as Georgia, babes. If you're anything like me, you're definitely wondering where we go from here now that the show has ended!
Granada Wine and Tapas Walking Tour
From €40 / person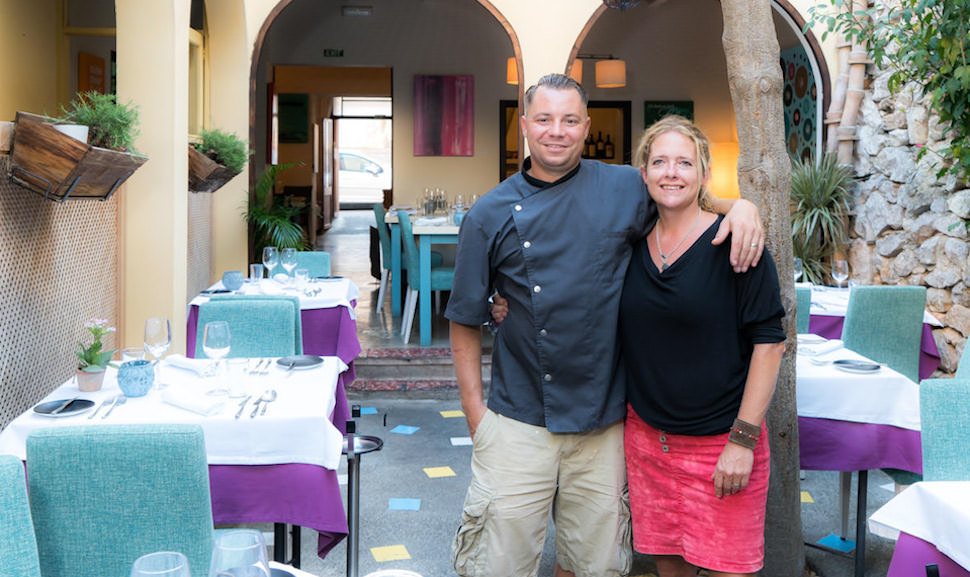 However, never fear – if you can't wait until next year for another taste of the Love Island high life, we've put together a shortlist of the best Mallorca food and drink hot spots where you can soak up the sun, enjoy a drink or two, and who knows? Maybe you'll even get your head turned (make sure you don't put all your eggs in one basket too quickly though).
Restaurant Es Pati
Carrer Soler 22, St. Llorenç
Love Island is filmed on the east side of the island, near the picturesque town of Sant Llorenç de Cardassar. This peaceful spot nestles on the coast, surrounded by magnificent natural landscape and farmland – the perfect place for a Spanish retreat when it isn't inundated by the Love Island crew!
One of the best restaurants in Sant Llorenç is Es Pati, a gorgeously secluded spot where guests soak up the atmosphere in a spellbinding courtyard area. The five course menu changes daily based on the availability of local produce, all sourced by chef and owner Felix every morning at the town's own market. His menus embrace the best of Spanish cuisine with just a hint of international influence. Think Asian seaweed salads, quail breast with mango ragout, truffled gnochetini … beautiful dishes invented on a day-to-day basis, with the entire five courses costing an incredibly reasonable €49.
(+34) 971 83 80 14
Bodega Ribas Winery
Muntanya, 2 07330 Consell, Mallorca
The Ribas winery is the oldest winery in Mallorca, housed in a gorgeous stately home that's beautifully well-preserved and provides the most romantic of settings for a stroll through the 40 hectares of premium vineyards.
Since 1711, the winery has specialised in traditional Mallorcan grape varieties such as Mantonegro, Prensal and Gargollasa – every single grape is hand-tended, hand-picked and generally given the best of care in order to produce a selection of truly stunning wines. These are premium bottles, so you're not likely to find any of these behind the Love Island bar on an average Tuesday night … but if you have something to celebrate, you could do worse than to treat yourself to a bottle of their 2016 Ribas de Cabrera, a beautifully expressive red with aromas of black fruit, chocolate and liquorice.
There's also a whole range of tours and tastings to choose from, including some fabulous traditional food pairings. Our favourite is the winery tour and stargazing experience, which combines fine wine with the beauty of the Spanish sky at night. Definitely a bit of me!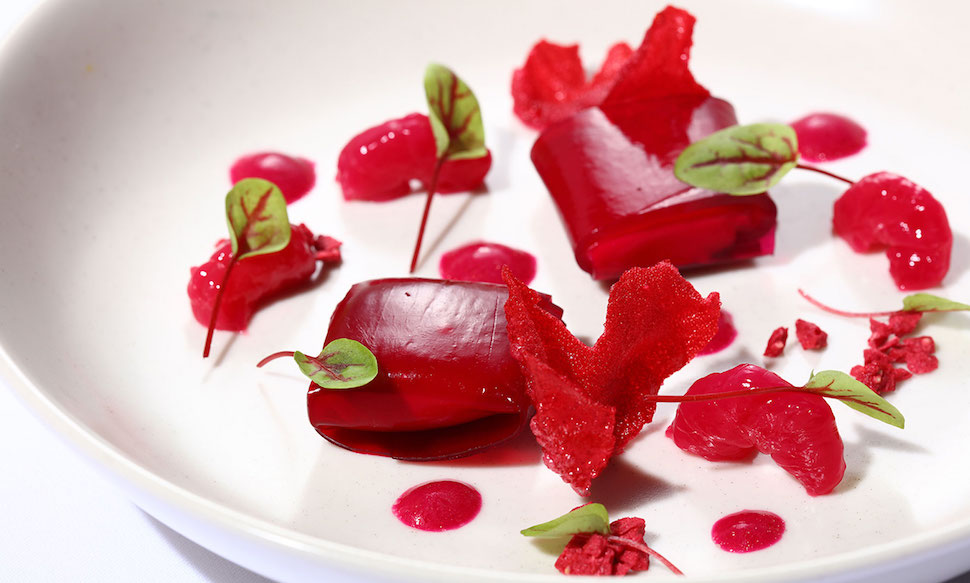 Restaurant Marc Fosh
Carrer de la Missió, 7A, 07003 Palma
If you're really pulling out all the stops, Michelin-starred Resturant Mark Fosh in Mallorca's vibrant capital city of Palma is the place to be. English chef Mark Fosh has lived and worked in Spain since 1991 and remains to this day the only British chef to be awarded a Michelin star in Spain.
This restaurant is a truly extraordinary gastronomical experience, serving stunning contemporary Mediterranean food in intimate surroundings – beautifully fresh seafood and traditional Spanish produce take centre stage, accompanied of course by an outstanding wine list. There's no muggy Merlots here … the drinks menu showcases the best local wines alongside some international favourites. For guaranteed romance, we'd start with a bottle of Ruinart's Blanc de Blancs champagne alongside the fabulous 'Menu Marc'!
Villa Liquidámbar
From €55 / night
tour
Rioja
Spain
Rioja Discovery Wine Tour from Logrono
Find out more
Can Majoral Winery
Carrer del Campanar s/n 07210 Algaida
Just a stone's throw outside Palma lies the Bodega Can Majoral, an ecologically conscious vineyard that is widely regarded as one of the very best organic vineyards in Spain, thanks in large part to owner Andreu Oliver and his family.  Founded in 1979, the vineyard places organic farming at the heart of everything it does. Their focus is low yields, minimal wastage, and above all the cultivation of incredibly high-quality grapes which are used to create a fabulous portfolio of wines.
If that 100% sounds like your type on paper, perhaps the best way to experience the Can Majoral is at the annual full moon grape harvest, where several hundred wine lovers and keen enthusiasts from around the world gather to hand pick the 14 different varieties of local and international grapes.
Finish off with a taste of one of their truly head-turning wines – the Giró Blanc is an absolute must-try, a white grape native to Mallorca which was on the brink of extinction until being recovered by Can Majoral amongst other wineries. It produces a gorgeous golden wine with tropical aromas of pineapple, mango and citrus, as well as a hint of brioche thanks to a little bit of lees aging.
Ses Cases de Fetget
Ctra. Vella Son Servera, Artà Km 1
Avid Love Island viewers will recognise the idyllic traditional farmhouse of the Ses Cases de Fetget hotel as the location for Sam and Olivia's one and only date in the 2017 series. Unfortunately for Sam, Olivia didn't fall into his d*cksand … but we don't think that was anything to do with their surroundings!
Ses Cases de Fetget boasts an enviable spot perched in the Mallorcan hills, bordered by panoramic mountain vistas and peaceful olive groves. Take in the view on one of the luxurious daybeds by the pool, before retreating into the restaurant for a sumptuous dining experience which showcases traditional Mallorcan recipes with an avant-garde 21st century twist. Vegetables are harvested from the hotel's very own organic garden, and the kitchen pays tribute to the rich food heritage of the island with their fabulous dishes and carefully chosen wines.
www.sescasasdefetget.com
Hungry for more food and wine spots? Why not hop over to Barcelona and discover which wineries you should be visiting while out there. Or skip over to Portugal to discover why Vinho Verde is what you should be drinking this summer and what food goes best with it. If Spanish discovery is what you're after however, then Galicia should be on your bucket list. Come here for crisp, white Albarino wine and the freshest seafood!