In the city that never sleeps, a drink with dinner can often mean you're forgoing lunch the next day. The price of alcohol, like everything in New York, is near criminal, but what're you going to do? Not get that glass of wine on an awkward first date or say no to bottomless mimosas at brunch? Get real. There may not be too many options when it comes to BYO restaurants, but we've scoured Manhattan for the best spots to save the dough by carrying-in your favorite bottle.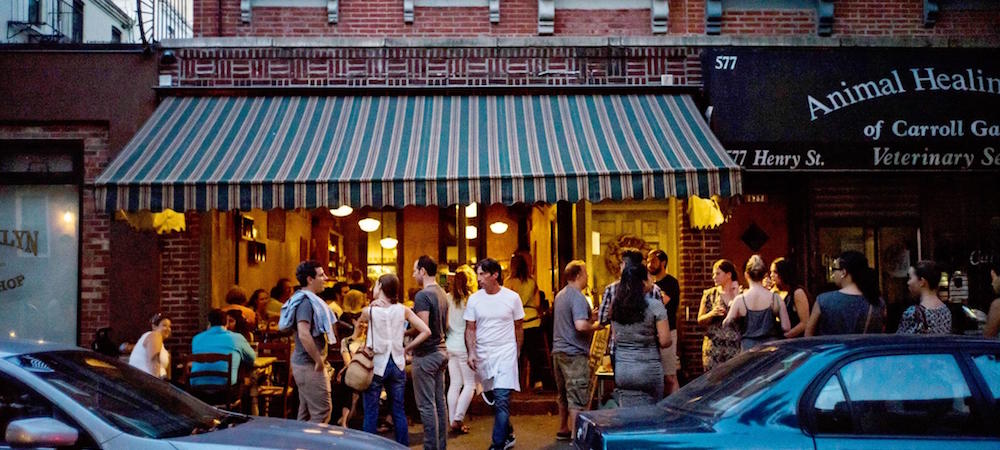 Credit: Todd Heisler
If it's good enough for Jay Z, it's good enough for us! The rapper has publicly proclaimed his love for this Brooklyn pizza joint, which exudes an authentic, intimate romance. In addition to being the pizzeria to the stars, it's also lauded for its calzones and resistance to selling pizza by the slice like all other pizza stops in New York. Grab your best red and pull up a glass. It's going to be a crusty ride.
Neighborhood: Carroll Gardens, Brooklyn
More information: www.lucali.com
If you're in the mood for some daytime booze, Tartine is the place for you. The intimate, maritime-themed French bistro is serving up brunch staples in the West Village, but what really turns our heads is their BYO policy. Grab your friends and get there early – it is first come first serve and gets crowded quickly – but talk about the easiest way to have a boozy brunch for a fraction of the price. Pass the rosé, s'il vous plaît!
Neighborhood: West Village
More information: www.tartine.nyc
With two locations that both allow you to bring in outside alcohol, Peking Duck House is our go-to for Chinese dinners out on the town. If it weren't obvious, they are known for their Peking duck, which the chef carves right at the table, but there are plenty of chicken, pork, seafood and vegetable offerings to suit any diet. Dust off your best bottle of white and come hungry.
Neighborhood: Chinatown & Midtown East
More information: www.pekingduckhousenyc.com
Panna II Indian Restaurant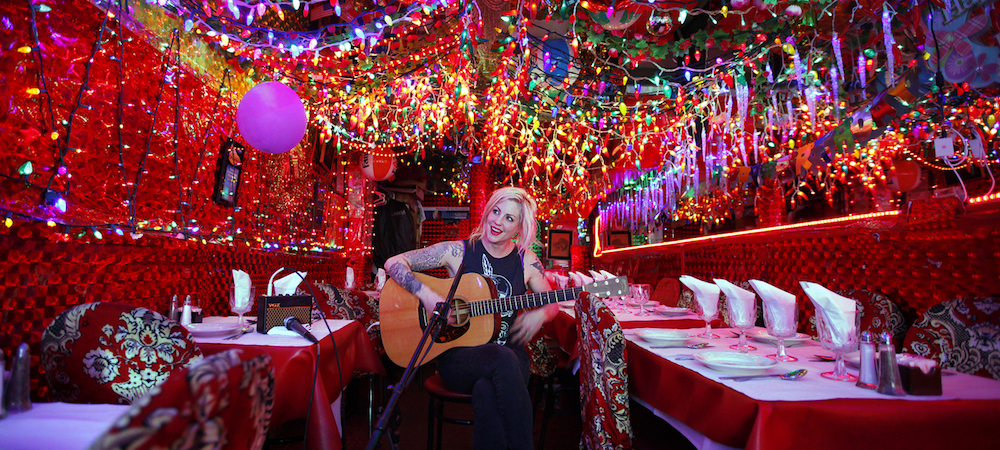 Credit: NPR.org
If Mardi Gras were an Indian restaurant… that's the aesthetic of Panna II in the East Village. A thousand Christmas trees-worth of brightly colored stringed lights, cheap Valentine's Day decorative hearts and neon pub signs. Those are just a few of the things that litter the restaurant's ceiling. The atmosphere is light, bright – literally – and fun. Their menu is long and extensive with all the curry, tandoori and naan of your heart's desire. Coupled with that bottle of Pinot Noir under your arm, dinner at Panna II is an economical night out.
Neighborhood: East Village
More information: www.pannaii.com
Poke
Sushi isn't normally considered a low-cost meal, but when you can save on the alcohol by bringing in your own… well then don't mind if we do! Poke Sushi on the Upper East Side is our pick for the best BYO sushi restaurant because it is *reasonably* priced (their special rolls range from $5 to $14) and does not corner you into pricey omakase like many of the other BYO sushi restaurants in the city.
Neighborhood: Upper East Side
More information: www.pokesushinyc.com
We've also rounded up the best BYO Spots in Los Angeles and San Francisco!