As with any wine region there will always be big names that pull us in. However, outside of these you can find some real gems that give a genuine sense of the place, and show you everything it has to offer.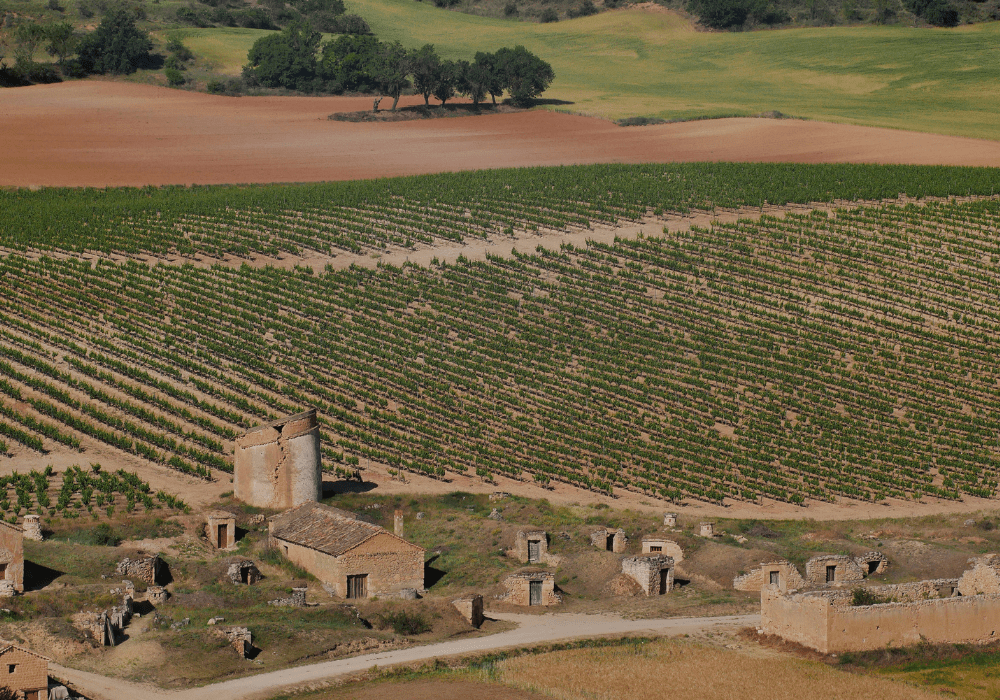 Photo credit: © José Berdón
In the easternmost province of Soria you'll find the spectacular Dominio de Atauta, established by Madrid wine merchant, Miguel Sanchez, in 1999.
As well as the vineyard's high altitude and remote location (wild boar roam nearby, and eagles swoop overhead), what really distinguishes it is the age of the vines.
Winemakers believe ancient vines produce more concentrated wines, due to lower yields and how deeply embedded their roots into the earth are.
While Soria as a region can't compete with the neighbouring Burgos and Valladolid in its scale of wine production, it does boast significantly older vines, with some said to be nearly 200 years-old.
The vines of Dominio de Atauta are all least 85-years-old, with some even dating back to pre-phylloxera, giving you an opportunity to taste a little bit of history.
---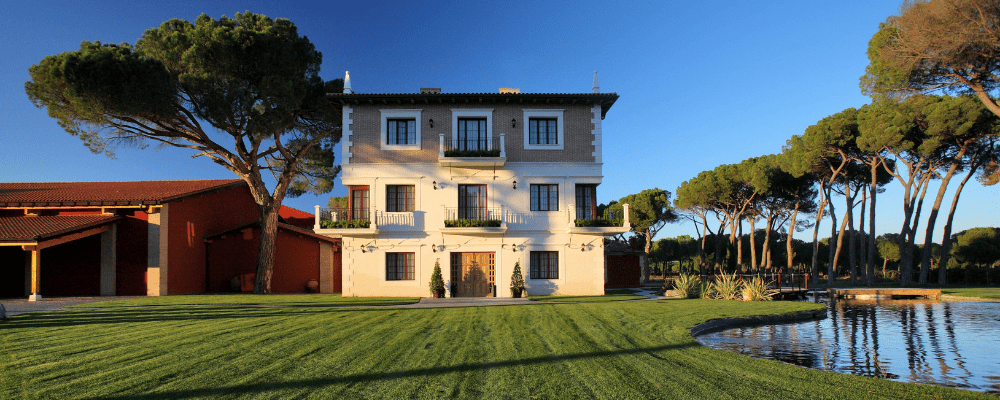 No list would be complete without visiting a winery on the famed Golden Mile, but their notoriety can make it feel like you are just following the crowd. Instead, relish in the excitement of unearthing a hidden jewel.
Nestled between a century-old pine tree forest, the meander of the Duero River and abutting the vineyards of Vega Sicilia, is Finca Villacreces.
Taking its name from a Franciscan monk, Pedro de Villacreces, the estate originally started life as a monastery. It was set up by the monk and a group of other religious men including San Pedro Regalado, who later became the patron saint of Valladolid.
As with most monasteries of the time, the surrounding lands were used to grow crops and, of course, grapes to make wine for their own use.
From 1835 to 1837, Spain saw the ecclesiastical confiscations of Mendizábal – forcing the sale of land and property owned by monasteries, including this one.
Since becoming a private residence it has been owned by two Marquis, consecutively, and then used as a family holiday home, before being relaunched in 2007 by the Anton family, as Villacreces.
---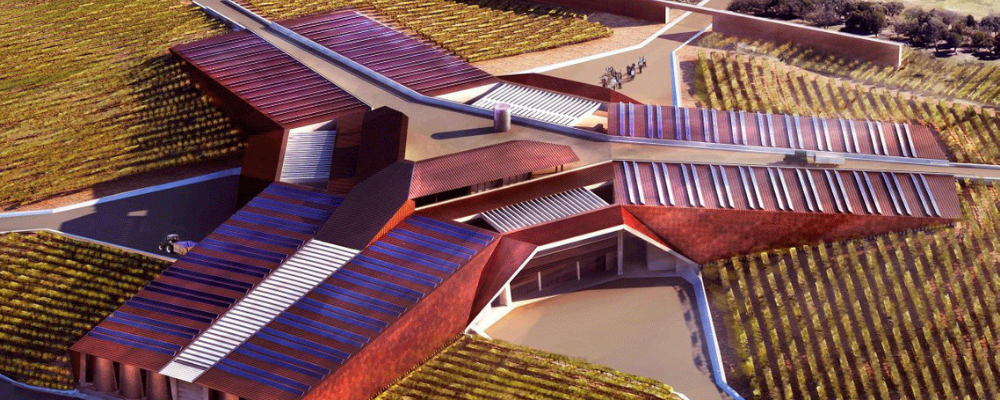 Photo credit: www.eladerezo.hola.com
There is no denying that the charm of Ribera del Duero lies in its rich history – be that the buildings, the food or the culture. However, that's not to say it's stuck in the past. In fact, far from it, with winemakers embracing new knowledge and technology to enhance their wines and the region's reputation.
One shining example of this is Bodegas Portia.
Designed by the renowned Lord Norman Foster, whose works include Wembley Stadium in London, Apple Park in California and the restoration of the Reichstag building in Germany, this three-pointed star shaped bodega is a must for architecture fans.
Made from steel, wood, concrete and glass, the building was designed to be a symbol of modernity and represent the strong future of the region.
According to the winery, 'the combination and harmony of materials' also represents 'the harmony of architecture with landscape, and of the earth with the sky.'
An eye-catching design, and one that's also echoed on all of the wine's labels.
---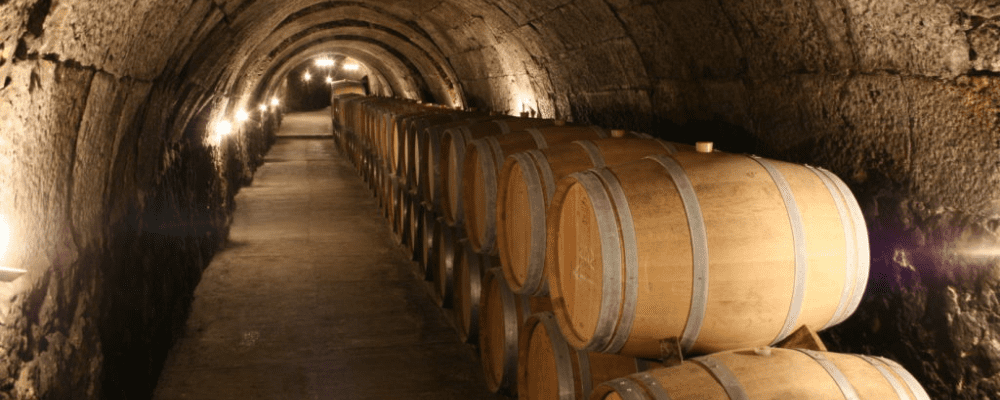 Step back in time as you wander around the hand carved 16th century underground cellars of Bodegas Ismael Arroyo, sprawling over 2000sq m.
Set up by one of the pioneers of the region, Ismael Arroyo who alongside five other wineries, cemented DO status for the region in 1982.
Despite actually only founding the brand in 1979 Arroyo was already deeply invested in the region, with his family being winemakers here for over 400 years. They even hold documentation showing that their wines won a coveted award back in 1948.
The caves are an integral part of the wine producing process, creating a perfect environment for ageing the wines, with a constant temperature between 11-12 degrees – perfect for a little respite in the summer heat.
---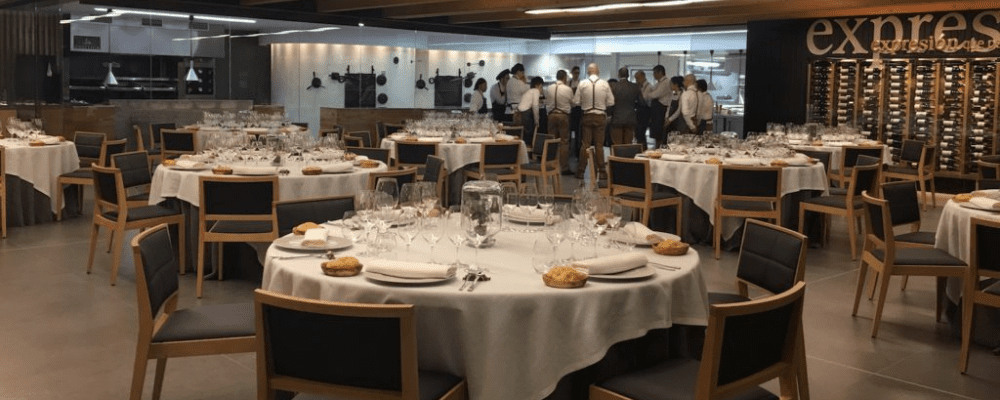 Photo credit: Pago de Carraovejas
Wine and food naturally go together, and you won't be stuck for delicious tapas or a hearty meal anywhere in Ribera del Duero. However, if you are really looking to push the boat out then Pago de Carraovejas is the place to do it.
After being selected to represent Spain at the inaugural Sommelier World Challenge, José María Ruiz was galvanised into growing his own wine and opening his own restaurant to truly reflect the flavours of the land. With the local delicacy of Cochinillo (suckling pig) as his inspiration, he set about finding a space that would enable him to both raise his own piglets and grow a wine for the perfect pairing.
Ambivium, the vineyard's restaurant stays true to his vision using vegetables grown in its organic garden – meaning field to plate is a journey of less than fifty metres, with anything not grown onsite sourced as locally as possible.
Carraovejas is about feeling a true sense of place and this includes the design of the restaurant itself, with a glass-enclosed kitchen allowing visitors to see everything being prepared in front of them, and glass walls to see the vineyards in front of them.
---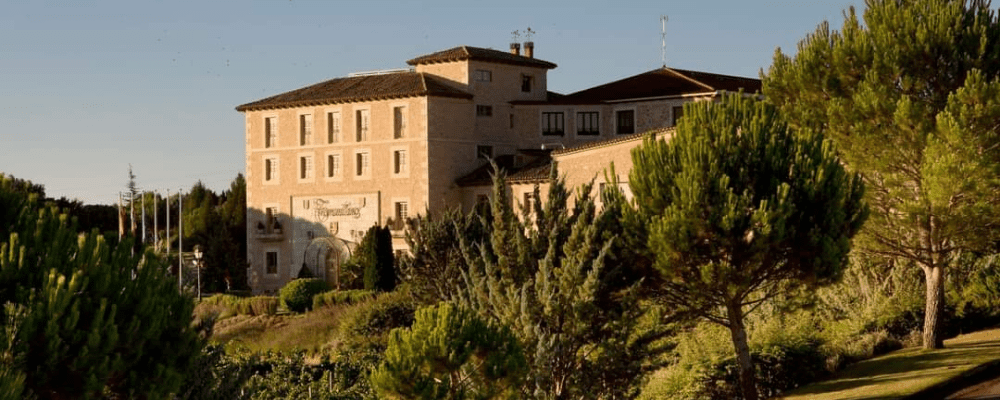 Photo credit: Finca Torremilanos Facebook
Spain has the largest area dedicated to organic vineyards within Europe. A trend that is set to continue with Finca Torremilanos taking minimal chemical invention one step further.
Founded in 1903, it is the second oldest wine-producing estate in Ribera del Duero, although its current incarnation started in 1975 when the Peñalba Lopez family acquired the property and grew it to its current 200 hectares.
Run by Pilar Pérez Albéniz who won the inaugural 'Ribera Heritage' Award in 2019, alongside two of her sons Ricardo and Vicente – it became the first ever Demeter-certified biodynamic winery in the appellation, in 2015.
Calling themselves 'craftsmen of the earth' the estate works towards the creation of biosynergies – a viticultural philosophy in which animals, plants, earth and man all work together in harmony.
This means everything is strictly regulated, from the compost, which is obtained from the sheep that graze freely on the land adjoining the farm, to phytotherapy: the use of infusions from plants such as chamomile to regulate the presence of anything potential harmful, and encourage the growth of helpful microorganisms.
---
Discover more about Ribera del Duero and find out the best wines of the region.