In 1997 established wine exporter, Christopher Cannan, on the recommendation of Priorat "New Wave" master Rene Barbier, purchase 16 hectares of prime wine real estate. Just north of the arterial village of Gratallops on that plot, he took to carving his name into the llicorella heart of the Priorat DOQ.
Much is known about the years which followed. You could even say it is a story of great expectations leads to great success which leads to great accolades and great influence. You could even say given his prior knowledge of the Cellers Scala Dei breakthrough and the regions' potential realised by the "new wave," Cannan made a smart-money buy.
What followed was no fortunate mistake or surprise. If you go to Clos Figueras, you'll find out it is a place full of surprises and rich in "beautiful mistakes," both past and present.
Humanity is known for whitewashing history retrospectively, and the wine business is no different. While the Clos Figueras website touches on the planting of Viognier in 1998, what it and many other accounts fail to mention is just how it came to be planted.
It was an accident, and a beautiful one.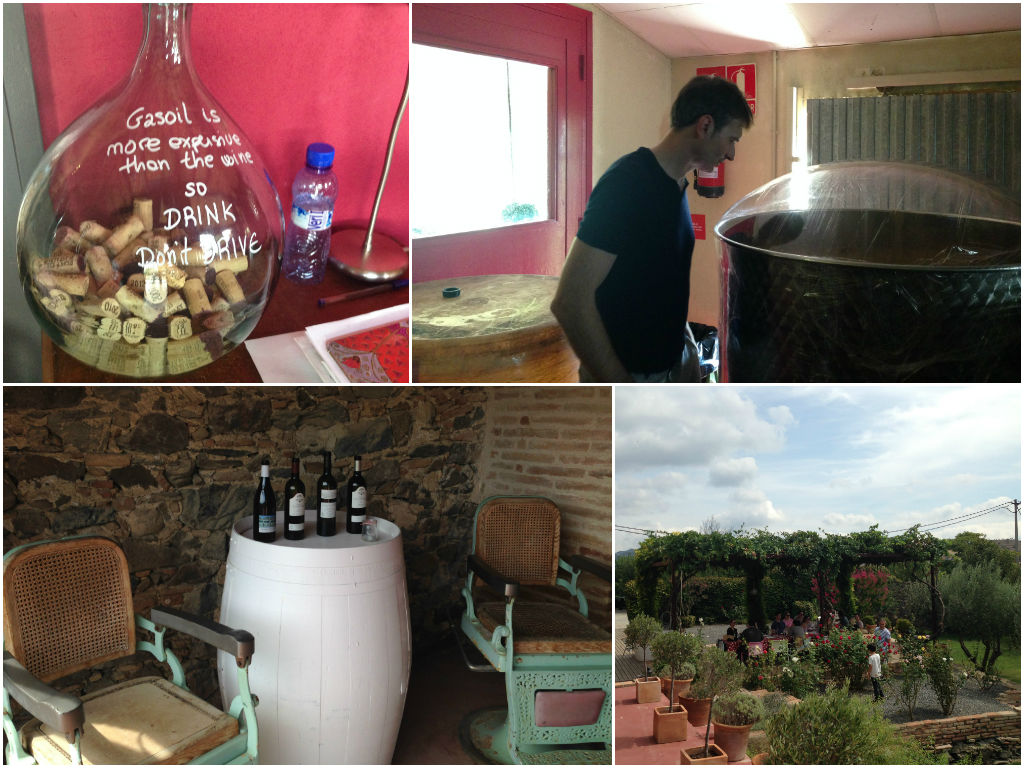 Have you ever ordered something from Ebay or Amazon only to receive the wrong thing, but keep it anyway because it's more hassle to send it back? Imagine this happening to a vineyard, but with 3,000 vines. What they ordered from France and thought they received was Cabernet.  Four years later, in September, when the grapes had yet to take colour, Cannan and crew knew something was amiss. But the beauty here is these vines, for the most part, should not have even survived much less bore fruit.
Regardless of what the smart money would have done, Cannan elected to take a risk. Taking calculated risks was nothing new for Cannan, as his well-known success in the wine business worldwide was due to taking calculated risks.
Cannan made "lemonade."
Two years later he bottled his "lemonade" and from all accounts expressed to me it was some damn fine "lemonade." What I won't go into detail about is to what they actually called it since, Viognier was not a recognised varietal in Priorat at the time. What I can tell you is since the "beautiful mistake," other vineyards have planted the grape and in 2013 DOQ Priorat officially accepted it.
The Winery, at face value, would seem to have been hand-picked due to its practical location and aesthetically pleasing surroundings. Sitting at the base of Gratallops, with stunning views of the surrounding mountain ranges, including Montsant Natural Park, it seems like the perfectly planned location to set up shop. However, the winery in its early days was only a third of what it is today in size and was originally fashioned out of a large chicken coop.
As the production of Clos Figueras grew they eventually bought the properties next door where the restaurant and future B&B is located today, as well as the 300 year old "underground cellar" that was originally a water reserve for the town.
It's easy to look at such strokes of luck and say to yourself, "Christopher Cannan is not someone I want to play poker against." You don't get to where Clos Figueras is without some strokes of genius, either. Perhaps Mr. Cannon is a master at making the most of what he has to work, as his longevity in the wine business demonstrates. If this is the case, refer back to the above quote.
Whatever the case, the immediate future of Clos Figueras is quite clear and thoroughly thought out. It does not want to be just a point of interest, but a destination visit in Priorat.
The recently opened Restaurante Les Figueres serves some of the best food in the region with friendly and attentive service on a wonderfully landscaped terrace that frames the impeccable aforementioned views. In October, they intend to take their hospitality to the next level when they open a gorgeous three room bed and breakfast.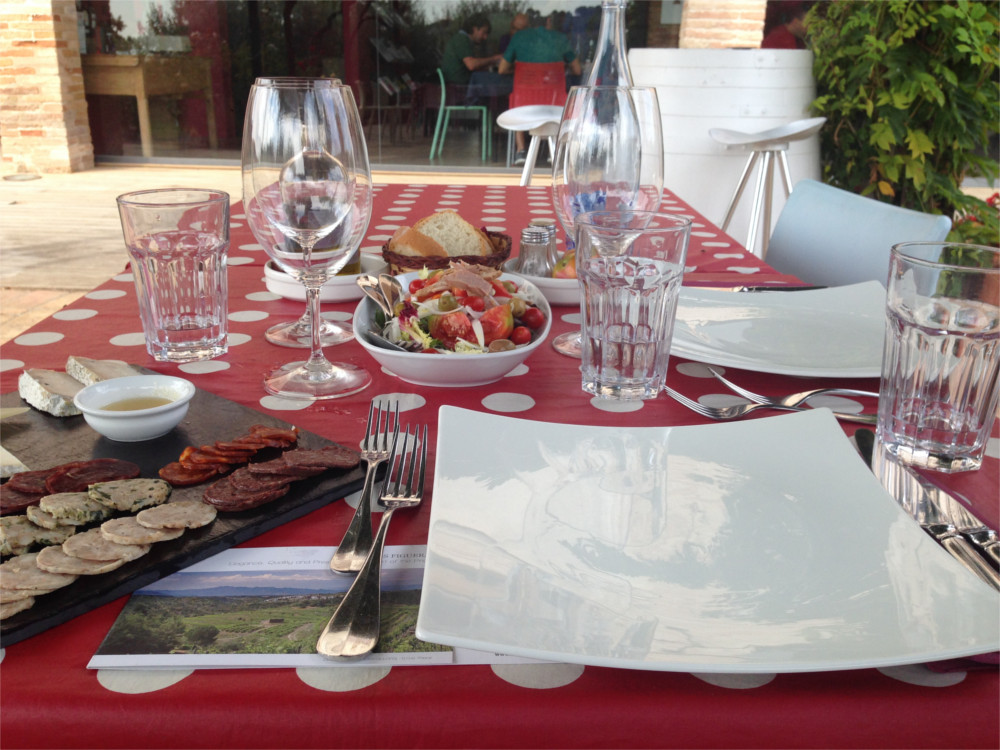 Under the great care of the tireless master of ceremonies, Miquel Compte, a visit to Clos Figueras promises to be one of the hottest tickets in this celebrated wine country. Evidence of this was the fact all the celebrated figures from the Priorat "New Wave" were seen at the restaurant during their 25th anniversary celebration of the founding of the first four vineyards by Rene Barbier, Alvaro Palacios, Josep Lluis Perez, and Daphne Glorian. On a side note, Daphne is as darling, approachable, and knowledgeable as rumoured.
So what's next for Clos Figueras? It's anyone's guess, but I imagine whether by happenstance or design, it's going to be pretty special. For now, let's take a page out of Cannan's book and make the best of the situation. Beautiful landscape, excellent accommodation, gracious service, and some of the best wine Priorat has to offer.
I think we'll manage.
---
Book your trip to Clos Figueras with Winerist.
   Book Now