To learn more about the hidden wine gems of Croatia we interviewed Croatian sommelier, Ksenija Matic. Ksenija explains which wines to try and which wineries to visit whilst visiting this lovely city and its surroundings.
"I'm a local Dubrovnik girl, born and raised within the city walls. My sister Angela and I own an event planning agency, Event Lab. However, I am a true wine lover, and what started as a hobby back in 2012 when I took my first course, ended with my recent WSET Level 3 certificate. This enabled us to partner with top Croatian sommelier and a Decanter World Wine Awards judge, Siniša Lasan; and develop an interesting segment of our business."
Today, Ksenija and her sister are emerging as leaders in the market organizing wine tastings, workshops, B2B meetings and wine promotions for industry professionals. "We do private tastings for smaller groups, fit in large events with our custom wine tasting programs, and provide education for hospitality workers", with the general aim of sharing the amazing world of Croatian wines to everyone eager to try them. Ksenija is always happy to share her knowledge, especially to maximise the impact of Croatia, and specifically Dubrovnik and its surroundings, often being cited by those in the know as the best summer wine breaks in Europe.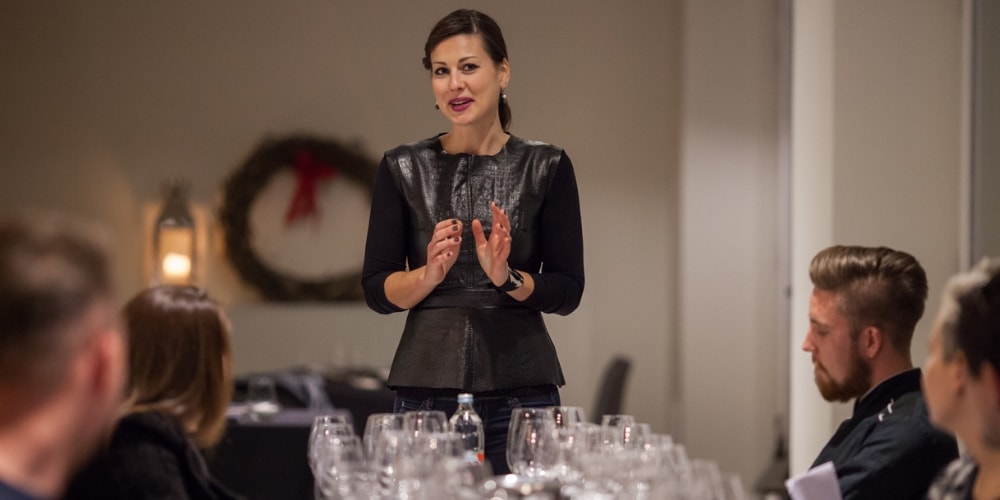 "Croatia is a true gem! The mild climate, wonderful nature, amazing architecture and of course, great wines. Did you know that Croatia is home to more than 130 indigenous varieties? Isn't that amazing? And Dubrovnik-Neretva County is extremely rich when it comes to native vines. I am sure everyone knows about the beauty of Dubrovnik, or they are Game of Thrones, Star Wars or Robin Hood fans (all filmed here!), but the city's surroundings and hinterland are just as spectacular. Actually, I always promote Pelješac, Korčula, Konavle or Neretva as a perfect getaway from city crowds – everyone just loves them. So go ahead and book great tours chosen for you by the Winerist team", she adds with a charming smile.
"Protecting the specificity of our region is a long tradition of wine growing and creating world famous wines. We should definitely mention Dingač here. It is an Amarone-style wine from plavac mali grapes grown in a limited area of Dingač on very steep slopes of the Pelješac peninsula. Dingač bears a Protected Designation of Origin mark and it was the first Croatian wine to be internationally protected by Geneva Convention in 1964 (vintage 1961). It's "neighbour" Postup (also from a limited area in Pelješac) was protected in 1967. So, let's say that we are recognized more as a red wine region because of this, but there are also exquisite white wines here," continues Ksenija.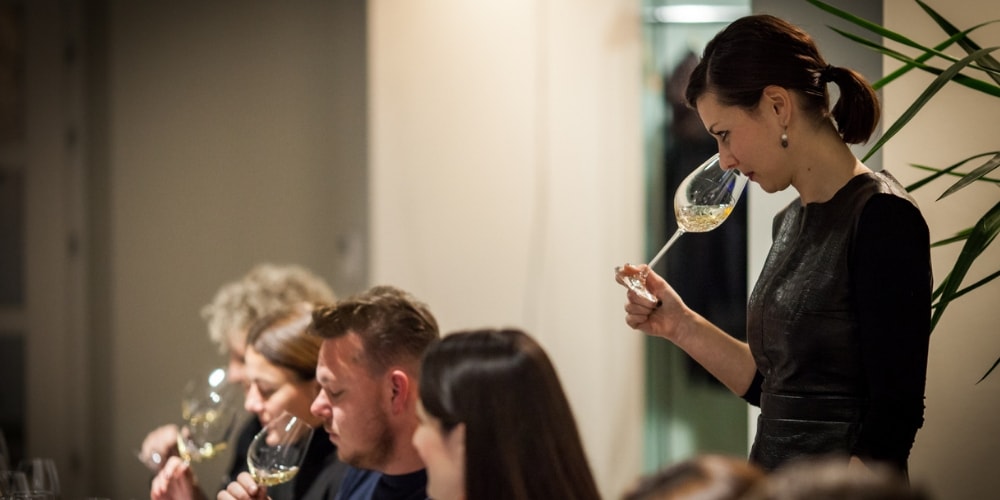 "For Pelješac, I've already mentioned plavac mali, which is almost a synonym for the area – barely anyone associates Pelješac with anything but powerful reds from plavac mali. White varieties are not that common on Pelješac but refreshing rukatac can be found in certain areas. Rosé production is also rising on the peninsula. Konavle is home to malvasija dubrovačka, a much-appreciated white variety during the times of the Dubrovnik Republic. It was so special that the rector gave it as a gift only to highest dignitaries and there is written evidence of this from the beginning of the 15th century. Although it belongs to a family of Mediterranean malvasias, we consider it native to this area. It is a medium-bodied wine with lovely floral notes and aromas of ripe stone fruits, balanced with nice freshness. Korčula used to be a Greek colony and it's Greek name "Korkyra Melaina" literally means "black Korčula".
When it comes to wine, the story is opposite – the best southern white wines can be found here. Grk is an absolute star, native variety grown in the sandy soils of Lumbarda; and the only survivor of phylloxera (because of the sand). It has an amazing oily structure, bursting with Mediterranean herbs, citrus fruit, apples, ripe fruit and a specific subtly bitter aftertaste (grk means bitter). Another native variety is pošip, grown in Smokvica and Čara fields, wonderfully displaying aromas of ripe fruit, herbs and cut grass", she explains, adding that there are more wine growing areas in Dubrovnik-Neretva County such as Neretva, Komarna (youngest vineyards) and Lastovo. "The island of Mljet is also technically a wine growing area but unfortunately without any producers", Ksenija reveals.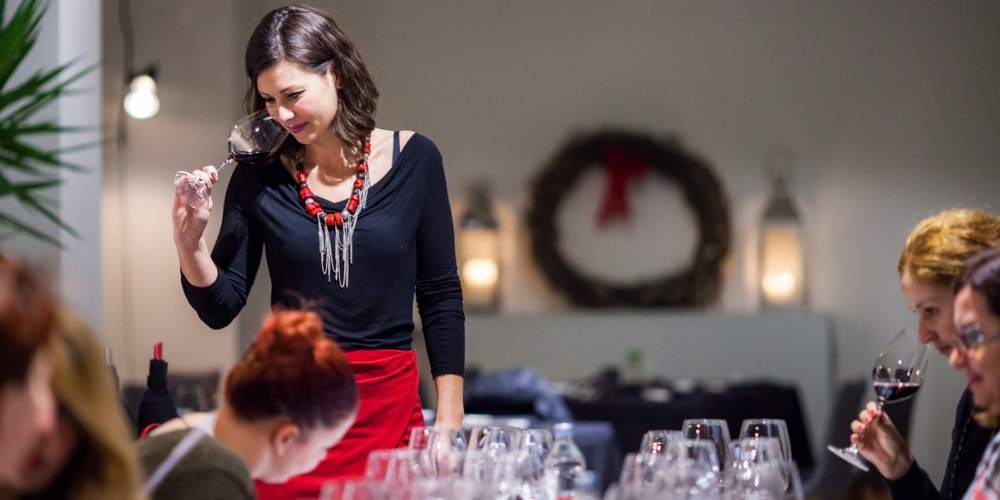 "Is it impossible for you to choose the top five wines of our region?" – was our next question.
"Actually it is, since there are really great wines here and I always feel something is left out. My particular choices will also seem a little "off" since my wine exploring takes me to other levels such as discovering natural wines, amphorae, etc. so I'll try to share with you a few of my favorite varieties and producers. My favorite is Grk – go for fresh ones made by Bire or Cebalo, bolder Defora by Bire (aged on lees); or if you really want to explore new things, look for Križ winery on Pelješac peninsula and try their orange (natural wine). Still staying on Korčula, my second in line is Pošip – anything produced by real wine artist, Mr. Luka Krajančić (Fresh Intrada, Intrada Sur Lie, Statut – all amazing). With the same last name, there are also great wines produced by young Jakša Krajančić (PZ Nerica). Producer Milina have started to "play" with amphorae, so if you're a qvevri wine fan, it's definitely worth a visit. For Malvasija dubrovačka look for Crvik winery labels, Tezoro or Marin Držić. Again, if you are a little adventurous, try their Blasius (orange). Other fresh malvasijas consistent in quality come from Metković and Karaman wineries. I've given too much attention to white wines, so I will now switch to plavac mali. Starting with rosé, it's worth singling out the Volarević family from Komarna vineyards, who produce a seductive, fruity rose called La Chic.
And of course, I saved the best for last with a subtle warning: not for the fainthearted! Plavac mali and especially Dingač and Postup are real "red monsters" bursting with aromas of dried fruit, plum jam, chocolate, spices, are very complex, and followed with high alcohol and bold tannins. There are a lot of great producers here, so it's almost impossible to mention everyone, but Miloš, Bura, Mrgudić, Vicelić, Markus, Rozić, Cibilić, Šunj, Kangjera, Benmosche, Vukas are all worth seeking out when you come visit."
Book your Dubrovnik tour here!
Photo credits: Željko Curić