When visiting buzzing cities like Hong Kong, New York or London, fervent foodies can't help but set aside a morning to shop for colourful spices, freshly caught fish or seasonal local fruit at a famed market. Each country has its own unique array of produce, spices and traditional dishes, yet if we had to pick the top 8, our list would look something like this:
Borough Market – London, England. Borough Market is the mother of all London food markets! Freshly baked pastries, cheeses of all types and delicious fish and game… take a slice of London's history with you at this vibrant market, where market traders have made a living since the 13th century. The market is mostly undercover so a good time is guaranteed despite the weather.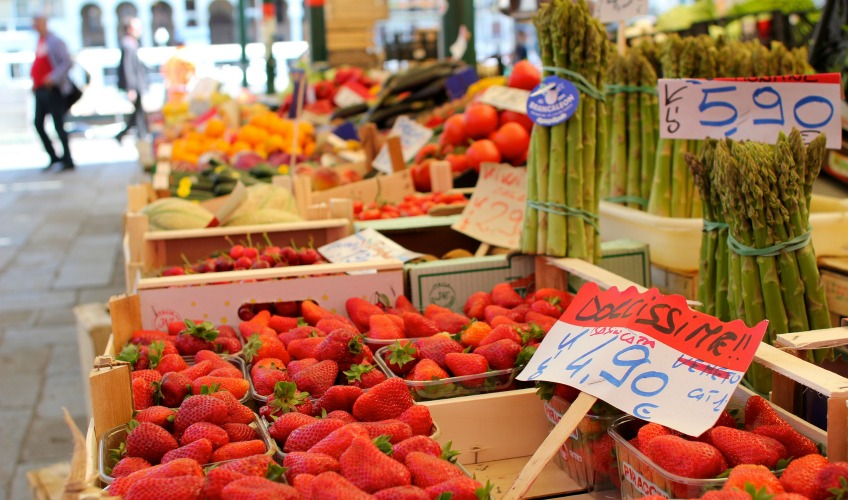 Flickr.com/Sarah-Rose
Rialto Markets – Venice, Italy. Food markets have been an important part of the life of Venetians since the 9th century. Ensconced by the stunning stone Rialto Bridge, the markets tempt shoppers with a wide range of food items and stunning souvenirs.
La Ciotat – Provence, France. France is known for its unrivalled regional cuisine, so you will be spoilt for choice with the appealing selections of local wines, cheeses, pastries and more. Shop 'til you drop at the large farmer and artisan market of Vieux Port, then enjoy a hearty paella on the beach and contemplate the serene beauty of the Mediterranean.
Union Square Greenmarket – New York City, USA. Up to 140 market stalls breathe new life into Union Square Greenmarket every Saturday. Jams, pickles, ciders and freshly cut flowers make for a colorful display, while tasty street foods and live cooking shows reveal the international influences that inspire many of New York's top chefs.
La Central de Abasto – Mexico City, Mexico. This market's name literally means 'central supply' and the variety and quality of goods found there are certainly fitting. Produce is piled sky high by competitive traders who compete for your attention with beautifully presented displays. Take your pick from gorgeous flower displays to the sweetest of fruits and ultra-crisp vegetables. Note: taking photographs is prohibited here without permission.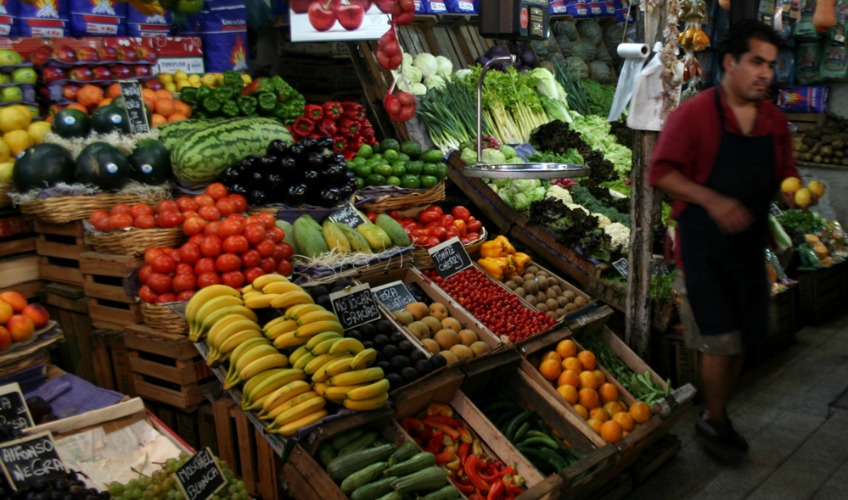 Flickr.com/cyph3r
Mercado de San Telmo – Buenos Aires, Argentina. This gorgeous indoor market boasts a stunning ceiling which dates back to the 17th century. Friendly merchants supply visitors with delicious doughnuts, stunning souvenirs and freshly baked breads and desserts.
Jalan Alor (Food Street) – Kuala Lumpur, Malaysia. Sunset is the ideal time of day to visit Jalan Alor. An electric ambience takes over as restaurants, cafés, and market stands vie for your attention, with a wide range of Chinese, Thai and Malay dishes. This is a great market for budget travellers with a penchant for traditional Asian delights.
Kowloon City Wet Market– Kowloon, Hong Kong. Kowloon City sends your senses into overdrive, with a myriad of fresh meats, organic produce from regional farms and live seafood caught on the day. There are three entire floors of delicious Chinese and Thai treats, and you can enjoy a full meal at the cooked food centre. Curry lovers will certainly find their match here since dishes are made with varying spice levels.
Plan your next food tour with us. We've got mouth-watering tours across the globe for all of the foodies out there.
And remember – People who love to eat are always the best people – Julia Child