Deciding on which wine bar to go to in London can be a nightmare, there are so many to choose from. But don't worry, we've done the hard part for you and compiled together a pruned list of the very best wine bars in London. If you haven't already, grab a couple of friends or a loved one and experience great wine at these pretty nifty wine bars mentioned below. Enjoy!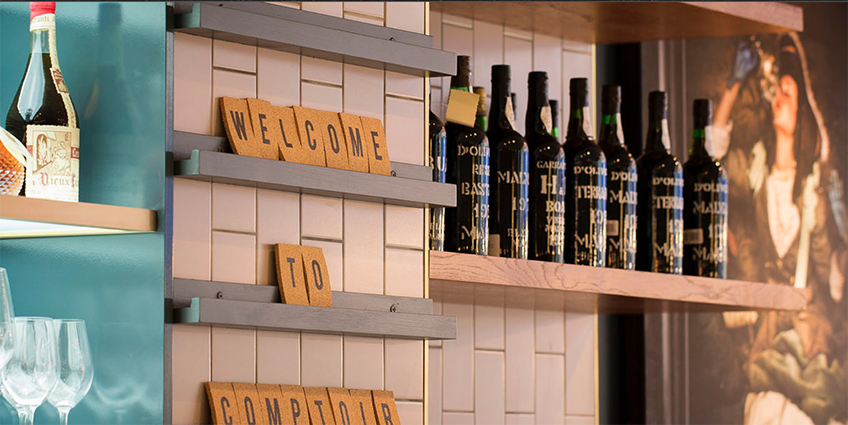 Photo Credit: John Carey, photographer
Founded by award-winning wine connoisseur Xavier Rousset, Blandford Comptoir is a restaurant that serves Italian and Mediterranean cuisine, located on Blandford Street. Not only do the customers rave about how good the food is, this place also boasts an impressive list of 250 wines and 40 to 50 champagnes. The pairing possibilities are almost endless. The limited amount of tables are packed close to each other, and the bar is always buzzing with conversation, creating a pleasant sociable ambiance that pairs very well your meal. The two courses lunch menu costs £20 per person and includes a glass of wine of your choosing. You can book by calling 020 7935 4626 or by going to their website.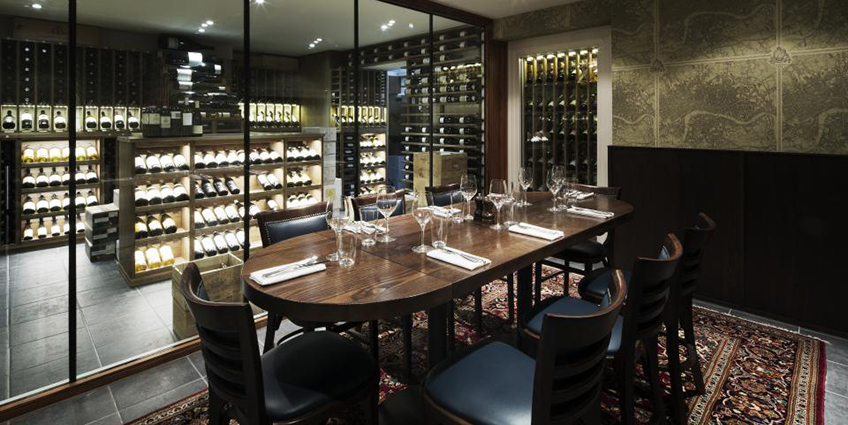 Photo Credit: 10 Cases, http://10cases.co.uk
Looking for intimate wine bars in London? This little place located in Covent Garden is the perfect example of just that. It's a French bistrot featuring 10 wooden chairs and tables (so it might be wise to reserve in advance) that spill out on to the pavement. The list of 20 wines (10 whites and 10 reds) they have to choose from is ever-changing, as this place orders 10 cases at a time, and once they run out, they order something different. If you want to experience wines from far and wide, 10 cases is the place to go. A meal for two including wine and service will set you back £90. To book, you can call 020 7836 6801 or reserve a table via their website.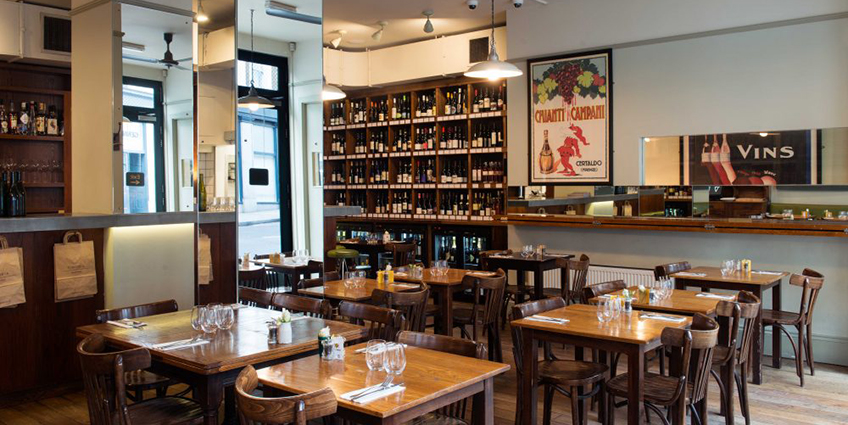 Photo Credit: Vinoteca, https://www.vinoteca.co.uk
Dotted in various locations around London (such as King's Cross or Soho), Vinoteca is a restaurant but also a wine shop, boasting an impressive list of over 200 wines. Inspired by Spanish and Italian wine bars, Vinoteca restaurants have a constantly evolving wine list (similarly to 10 cases) but also a new food menu each day, ensuring a different experience every time you visit, even for the regulars. The prices for a main course range from £12.50 to £20.50, and every dish comes with a recommended wine to pair with. You can also buy their bottles from the online Vinoteca shop. If you want to book a table you can visit their website to see the availabilities for each different location.
4. The Providores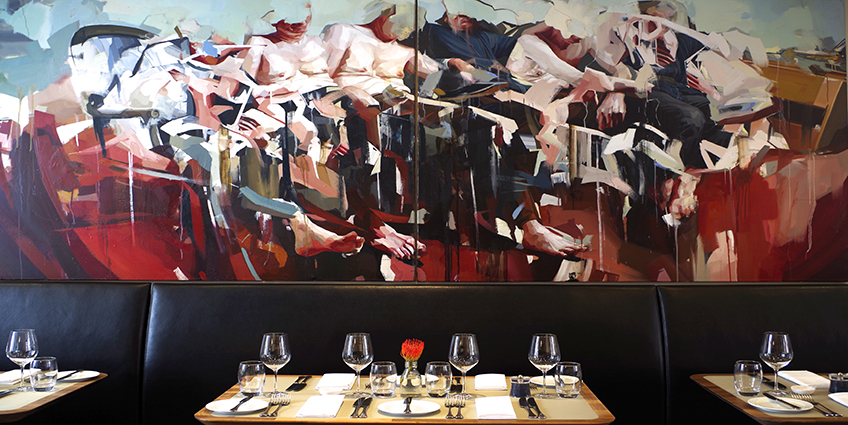 Photo Credit: The Providores,
With its buzzy counter-part Tapa Room on the ground floor, The Providores is a more intimate experience, situated on the first floor of an elegant building on Marylebone High Street. While Tapa Room serves food all day, The Providores opens for lunch, dinner and weekend brunches. Two courses will cost you £32 for lunch and £42 for dinner, wine is not included in the price. However this place proudly offers the largest selection of premium New Zealand wines out of any restaurant in Europe, and the wine list comes with a comprehensive description of various New Zealand wine regions, explaining what makes each wine so special. Call 020 7935 6175 to book a table, or visit their website.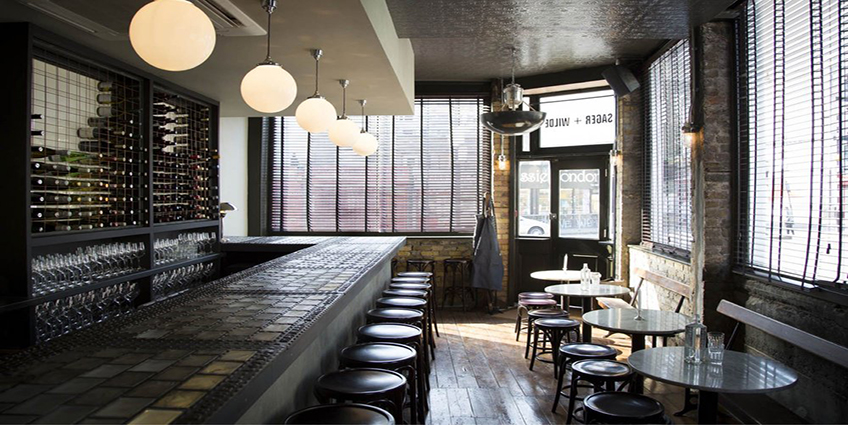 Photo Credit: Sager and Wilde, https://www.sagerandwilde.com
Laid out like a Parisian wine bar, the original Sager + Wilde is located on Hackney Road, but there is now a second one on Bethnal Green's Paradise Row (which was recently known as Mission, another wine bar). The main focus of this place is definitely the wine, and it is a favourite for wine lovers due to its low mark-up on interesting bottles. You can also order side dishes such as a variety of cheeses or charcuterie to pair with your choice of white, red, or rosé. This place is perfect for a casual yet sophisticated catch-up with friends or for a nice evening drink, as the prices are quite reasonable. You can call 020 7613 0478 to reserve at the Paradise Row location or 020 8127 7330 if you fancy going to their restaurant on Hackney Road.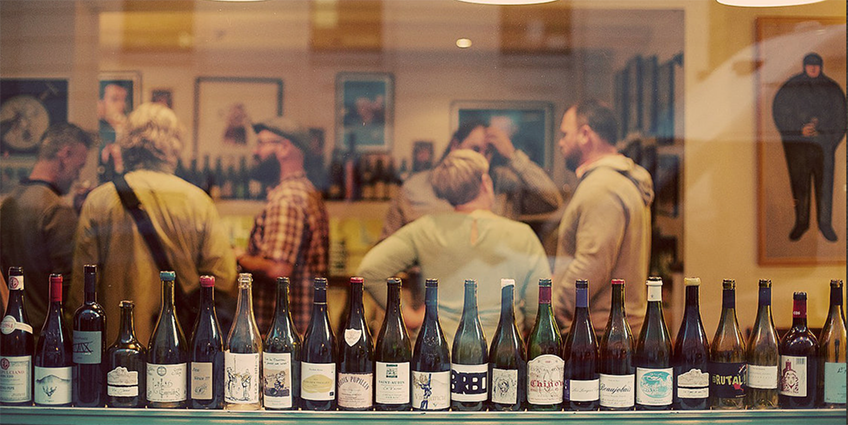 Photo Credit: Terroirs, https://www.terroirswinebar.com
Terroirs makes you feel like you've taken a trip to France, without the hassle of crossing the channel (all you need to do is make you way to William IV Street). The wines served there are for the most part natural and organic, with the winemakers intervening very little throughout the wine-making process. Terroirs also serves quality French cuisine, and for £75 you get a meal for two including drinks and service. The venue also hosts events such as 'Cellar Cinema' which is fairly affordable, costing only 15£ for a place at the screening as well as a glass of wine. A wonderful idea for a date or just a nice evening out. Book by calling 020 7036 0660 or by visiting their website.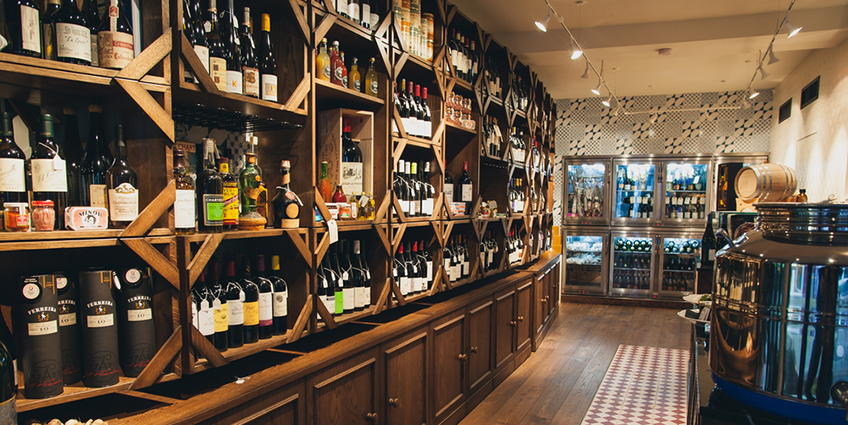 Photo Credit: Compagnie des Vins Surnaturels, http://www.cvssevendials.com
Nestled in the vicinity of Covent Garden, this sophisticated wine bar (also known as CVS) serves French delicatessen to pair with the wines on their list. From France to Australia, this restaurant has bottles from all over the world. You can also get expert advice from a sommelier who recommends pairings if you are unable to make a decision. The price tag is quite hefty, attracting a more elite crowd of wine enthusiasts than most other places. To book, call 020 7734 7737 or email them at reservation@cvssevendials.com.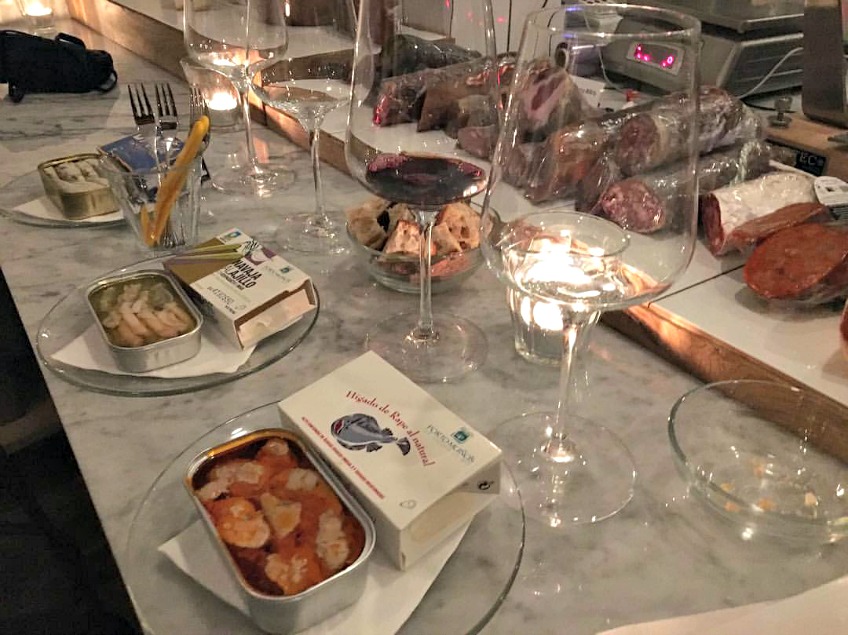 Photo Credit: Furanxo, https://www.facebook.com/furanxoe8/
Shop by day, and wine bar by night, Furanxo is an authentic-feeling bodega on Dalston Lane with a certain uniqueness to it. Not only does it sell delicious delicatessen, it also offers its customers bottles from very niche Spanish regions, that pair incredibly well with the cheese and charcuterie platters. The authenticity of the place has also attracted Spanish expats, and you can always hear Spanish chatter in the background. If you want to improve your cooking skills, there is also a downstairs area where culinary workshops take place so you can learn how to make tapas like a chef. Although this place has a lot to offer, it is important to note that the wine bar is open Thursday to Saturday only, and the whole place is closed on Mondays. Glasses start at 6£ and platters cost around £10 to £12, so this bar is definitely on the more affordable end of the spectrum. To book, simply call this number: 020 7686 8027.
9. The Laughing Heart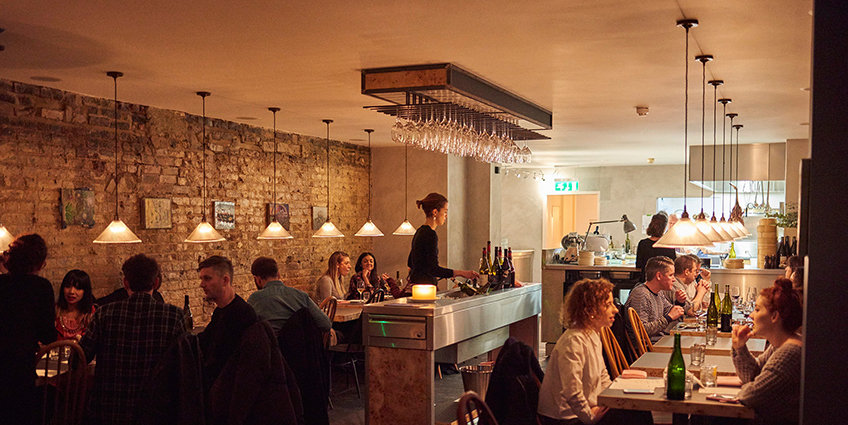 Photo Credit: The Laughing Heart, http://thelaughingheartlondon.com
The Laughing Heart is a restaurant, wine bar and off-licence shop all in one, which makes it a pretty convenient spot located on Hackney Road. It is only open for dinner, and stays open until 2am Wednesday through to Saturday, and until midnight on Sunday (where it opens at noon exceptionally). The decor is warm and welcoming, with custom-made tables and personal cutlery drawers, adding to the overall lively atmosphere of the place. While the menu is fairly small, the quality of the food you get is phenomenal. Furthermore, the wine list (featuring natural wines) is staggering so you will definitely be spoiled for choice. There is also a 'Carte Blanche' option on the menu if you are feeling daring, so you can let the chef surprise your palate (for £39 per person). If this place takes your fancy, you can book a table on their website or call 020 7686 9535.
10. Winemakers Deptford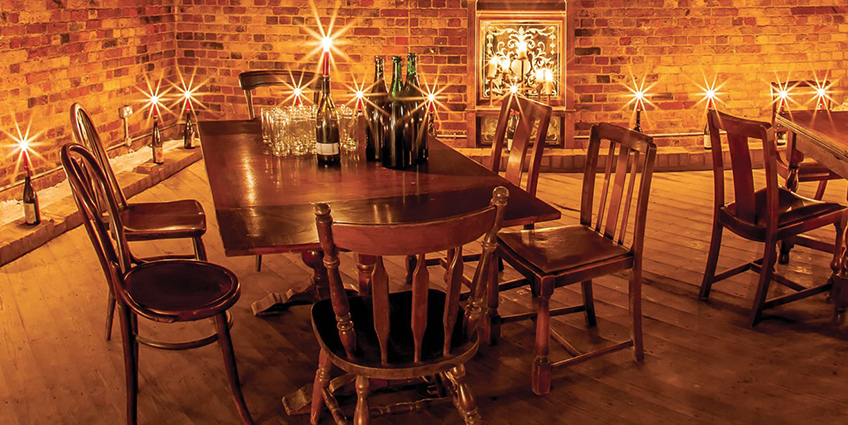 Photo Credit: Winemakers Deptford,
Winemakers Deptford is a spin-off from Winemakers Club and is located near the river end of Deptford High Street. The menu on offer changes daily, but is always paired wonderfully with the wines this place offers. Just as the Winemakers Club in Farringdon, the restaurant offers wines from small producers who make regional wines to reflect the local flavours, making for a very different wine list to most places. However this does come at a price, with a dinner for two including wine and service costing around £118. You can book online or call 020 8305 6852.
Did you enjoy reading up about our top 10 wine bars in London? Fancy more wine experiences in the city? Book your wine and food tours in London with Winerist today.