Thanksgiving is a traditional American holiday which is celebrated every year on the 4th Thursday of November. Nowadays, the word evokes images of football, family reunions, roasted turkey and pumpkin pies, and many American families take this opportunity to share the things that they are most thankful for each year. Today, we're taking a look at the holiday, its history, and the food and wine which makes Thanksgiving so special!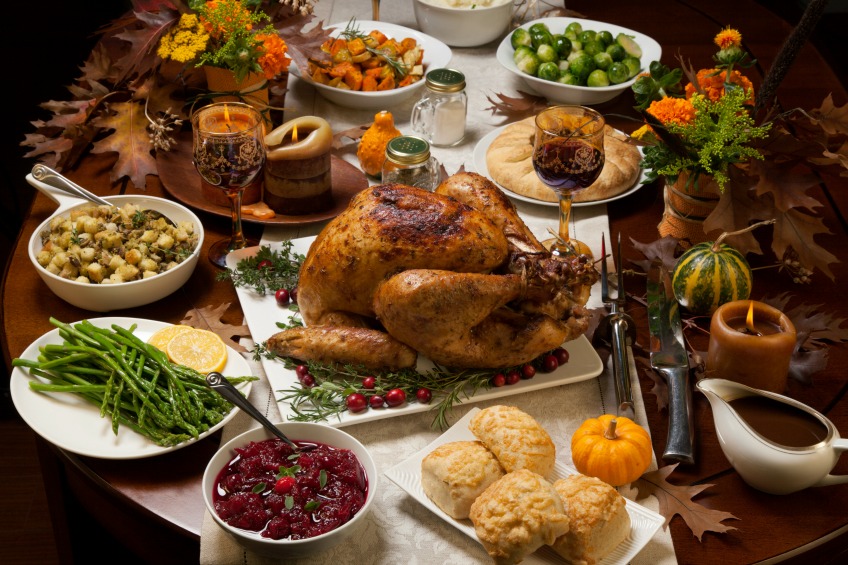 History of Thanksgiving
Prayers of thanks and thanksgiving ceremonies are common among almost all religions after plentiful harvests or times of good fortune. Many Native American tribes dedicated part of their daily life to giving thanks for the Creator's gifts.
In the English tradition, thanksgiving days and special religious services became popular during the English Reformation. The strict Puritans wished to completely eliminate all 95 official church holidays, including Christmas and Easter, and replace them with Days of Fasting and Days of Thanksgiving. Unexpected disasters such as droughts, floods or plagues called for fasting, while good fortune or blessings from God, such as victories in battle, called for Days of Thanksgiving. A Day of Thanksgiving was held in 1606 after the failure of the Gunpowder Plot – and it is still celebrated every 5th of November!
When Pilgrims and Puritans began emigrating to the United States from England, they continued the tradition of fasting and thanksgiving. The first Thanksgiving is believed to have been held in 1619 when a group of 38 English settlers arrived in Virginia and held a religious celebration, as dictated by their charter, which specified: 'the day of our ships arrival at the place assigned … in the land of Virginia shall be yearly and perpetually kept holy as a day of thanksgiving to Almighty God'
Thanksgiving traditions have certainly changed since the arrival of the Pilgrims and Puritans. Today, Thanksgiving celebrations are a  time to focus on family and friends, enjoy a huge meal including the traditional roast turkey and pecan pie, and to give thanks for the things that we might otherwise take for granted.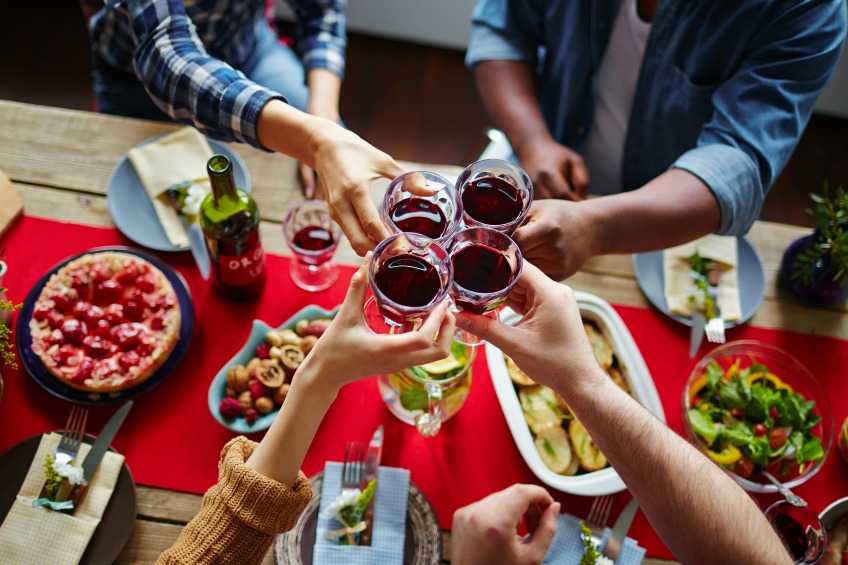 Thanksgiving Wine
Thanksgiving lasts a whole day, and if you are drinking wine, it is recommended that you have a few different varieties on hand that you can drink throughout the celebration.
As Thanksgiving is a celebratory occasion, start with bubbles! If you can stretch to a prestige champagne, now is the time to push the boat out. A rich, complex flavour like Krug will be a great introduction to your meal, or Veuve Clicquot Brut NV champagne is a more budget friendly option which still brings plenty of glamour and a touch of fruitiness.
For the main event, a weighty white wine will compliment creamy mashed potatoes and pumpkin pie, while a red wine is the perfect companion for your turkey and its trimmings. For white, Chardonnay grapes will add extra texture and a great flavour to cut through the food. Try the Newton unfiltered chardonnay, or the Terrazas de los Andes chardonnay for a lighter option which is still crisp and full-bodied. When choosing a red, avoid wines that are too heavy or contain a lot of tannin. Pinot noir is a great option here – try Cloudy Bay pinot noir or upgrade to the Te Wahi pinot for a really stunning wine.
Finally, any sweet desserts that your guests still have room for will be perfectly complimented by a Sauternes dessert wine, which will go particularly well with a traditional apple pie. The world class Chateau D-Yquem is the ideal accompaniment to desserts and cheese courses, and will ensure that your Thanksgiving feast ends on a sweet note.