It's time for our weekly Vintelligence question! How good is your wine knowledge?
1. Which country invented Icewine, wine that is made from frozen grapes?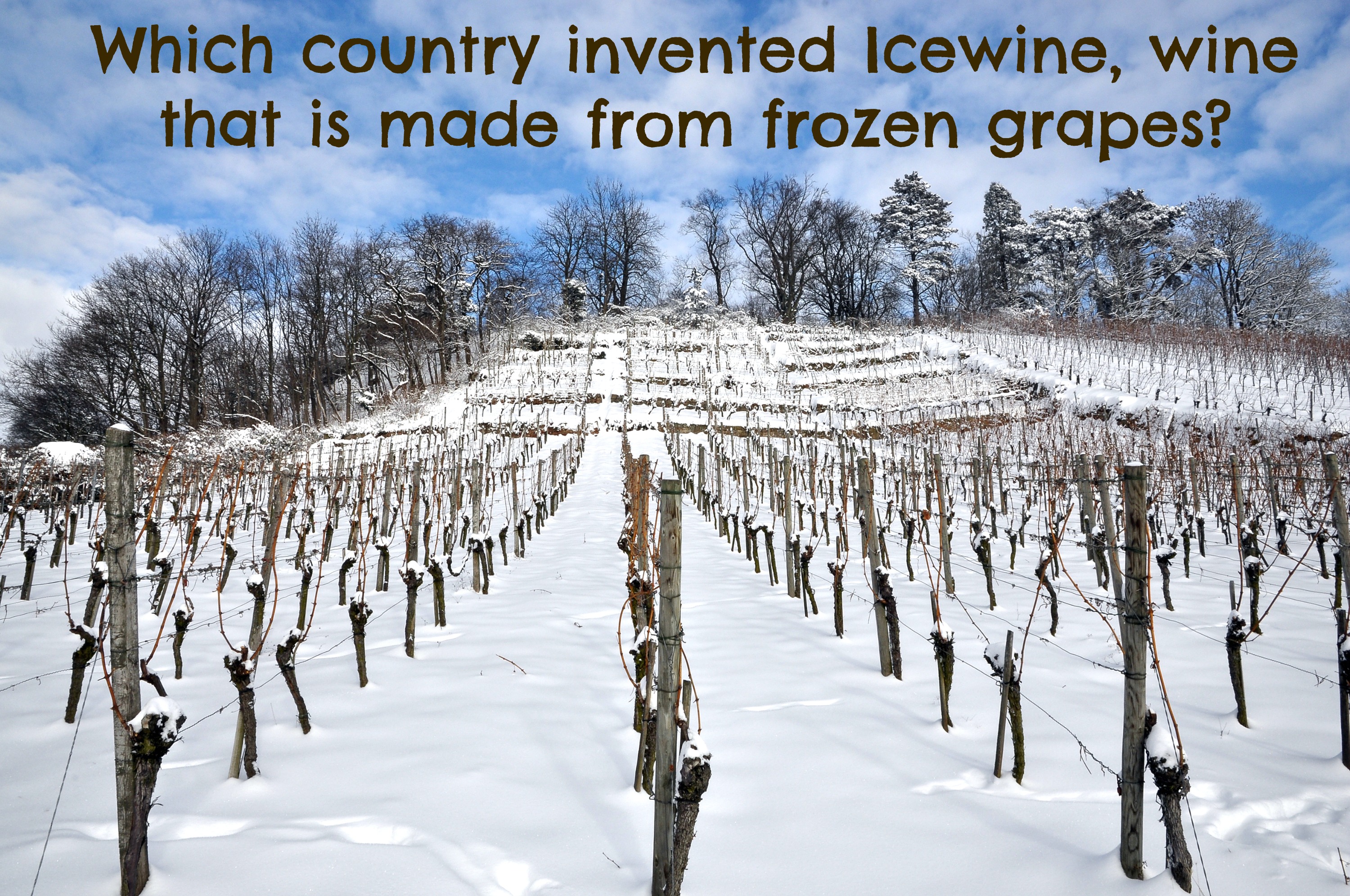 Germany
Icewine, or Eiswein in german, is believed to have been first produced in the Franconia region in 1794 after a vineyard's grapes froze while the monks in charge were waiting for permission to harvest them.