Driving down the highway from Bilbao airport through the verdant pine forests of the Gorbeia Natural Park and far from the arid planes most associated with this country, it is clear that this is a different face of Spain. The mountain backed grey stone outcrops with charming hilltop fortress towns create a unique and majestic beauty. This sense of place, of bold refinement, is very much reflected in the wines made here.
This is Spain's Basque country where wine has been made since the Phoenicians in the 11th century BC. While the Roman's expanded the vineyards, it was the French in the 19th century who really began to commercialise this wine following the phylloxera epidemic which had wiped most of the vines in France. Rioja's position between three mountain ranges protected the vines and allowed them to escape the disease. In their desperation to supply the demand for wine in France, French investment led to a significant expansion bringing with it railways, electricity; barrel making, preserving techniques and French influences on local cuisine. Today, Basque country restaurants hold an astonishing 40 Michelin stars making this region one of the leading fine dining destinations in the world.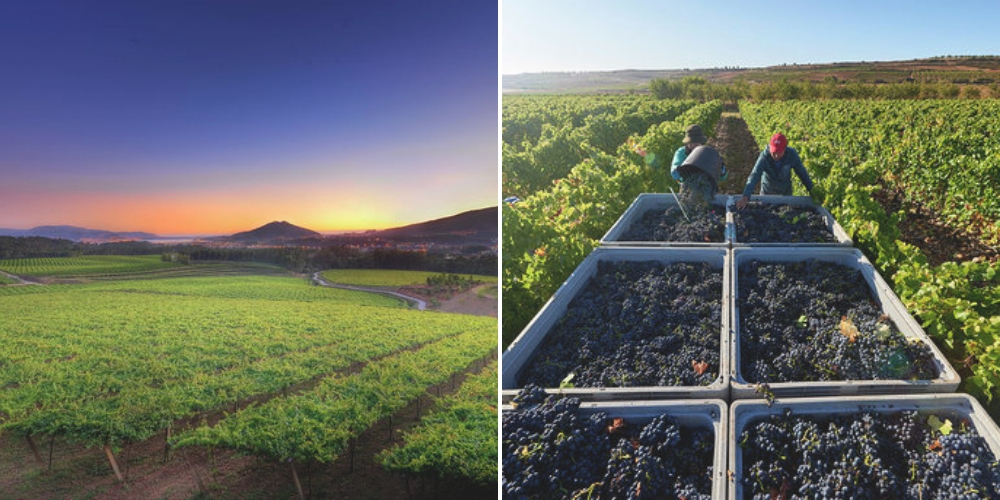 La Rioja Alta is in the most northern part of this wine-growing region, which also includes Rioja Alavesa, Rioja Baja and Rioja Oriental. Unique for its altitude (650m above sea level) and humidity that comes from its proximity to the Atlantic, Rioja also enjoys a nightly cooling effect on the valley floor which makes the wines fresh, and fruit forward but still with the bold ripeness we expect from Rioja wines. The Tempranillo grape is king here and is pure Rioja magic; sometimes blended with the more acidic Graciano (grown further south), which can add intrigue and stability for long-term aging. The same families have owned these vineyards for as long as anyone can remember; Arana, Ardanza, Alberdi and San Martin each make wonderful single vineyard wines but only the best of the best from these go to make a Gran Rioja.
To sample these wines is to understand and experience a remarkable people with a proud and collaborative history, whose contribution to the wine and food world is nothing short of legendary.

Here are a few super Rioja wines to try:
2014 Torre de Oña, Finca San Martín Crianza is 100% Tempranillo made from 25-30 year old vines with an easy drinking, youthful quality full of robust flavours of raspberry and plum with slight notes of mint, liquorice and white pepper. It's a great option for a dinner party or starting a quest into Rioja wines.
Available at Armit wines UK (£14) and Wine.com in the USA.
2009 Viña Ardanza is 80% Tempranillo from 30 year old La Cuesta and Montecillo vineyards aged in American oak casks (still hand produced on site) for 36 months and 20% Garnacha (Grenache) coming from the Rioja Baja region aged in American oak for 30 months. This is an elegant wine rich with blackcurrant, pepper and hints of tobacco flavours. A sweet spiciness and silky tannins make this an excellent choice for roast meats and ripe cheeses.
Available at Majestic UK (£24) and Wines.com in the USA.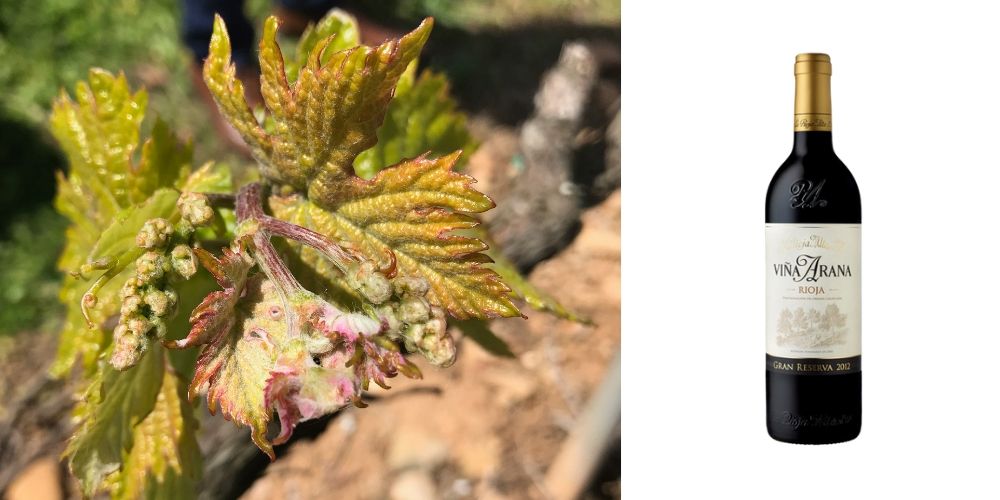 2012 Viña Arana Gran Reserva is 95% Tempranillo from 40 year old vines and 5% Graciano with three years in aged American oak. The dark fruit flavour with complex notes of leather and chocolate with fine tannins and a silky finish. This Gran Reserva could easily age another ten years, if you can bear not to drink it!
Available from Justerini & Brooks UK (£160 case of 6).
2010 Rioja Alta Gran Reserva 904 is considered by the maker to be the best of the century, mainly due to favourable Atlantic weather conditions. It is a blend of 90% Tempranillo and 10% Graciano grapes fermented in stainless steel and transferred to American oak where it remained until it was bottled in July 2015. An excellent example of Rioja's intensely rich aromas and complex flavours of plums, blackberries and raspberries with some balsamic notes and hints of tobacco, liquorice, chocolate and coffee grounds. It's magnificent with meats, chocolate desserts or on its own.
It will be available for purchase en-primeur in June 2019. (£50)
These excellent wines can be purchased from fine wine retailers, high-end restaurants or direct from the vineyard, however, I think they taste best gazing upon those magnificent hills.
Salud!
If you liked this article and want to know more about Rioja, check out this article on wine and food of Rioja and find out how to spend the perfect day in Rioja.