Any trip to Chisinau is not complete without a winery visit,and we thoroughly recommend our partner Et Cetera winery, one of the few family-owned wineries in Moldova and run by the inspiring Luchianov brothers, Alexandru and Igor. Et Cetera is not just about the wine though; Alexandru and Igor's mother has become well known for the food she prepares there, such as the most delicious placinte (a traditional dish) and polenta-esque mămăligă. You are guaranteed to have one of the best winery lunches here and get a heart-warming hug from a Mrs Luchianov.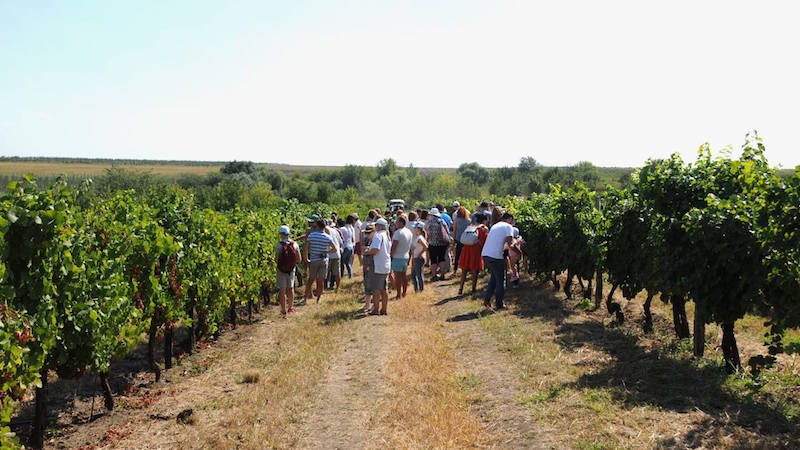 Et… Cetera Harvest. Credit: etcetera.md
With Et Cetera, small is beautiful, but it is growing at a fast pace as it finds its feet in the international wine market. Here, you will find a vast range of grape varieties used from the noble grapes we are all familiar with to local varieties, such as Feteasca Neagra.
If you are looking for a place to escape from the hustle and bustle of daily life, you will find serenity here: vines and the forest as far as the eye can see and with a wine glass in your hand life does not get better than this.
Click here to find out more about Et Cetera and plan your visit. Discover more Moldovan wineries and tours here or if you'd like to know more about the wine culture of the country, check out our feature on the fascinating history of Moldovan wine.
Moldova Wine Tour with Visit to Et…
From €69 / person
tour
Moldova
Moldova
Mamaliga Mania
Find out more