The wine industry and the tradition of storytelling are inextricably linked – who doesn't love to hear a captivating tale about the fascinating history of their favourite winery and the people who have inhabited it? Not to mention romantic descriptions of perfect terroir, idyllic views and ancient soils which create wines like no other …if you've ever visited a vineyard in any part of the world, you will surely have come across a similar story and probably even purchased some wine as a result of a wonderful glimpse into the winery's past.  However, whilst most of these narratives tend to be uplifting, inspiring and romantic, with Halloween just around the corner it seems only right to uncork the mysteries the spookier stories surrounding the wineries of the world!
Château de Brissac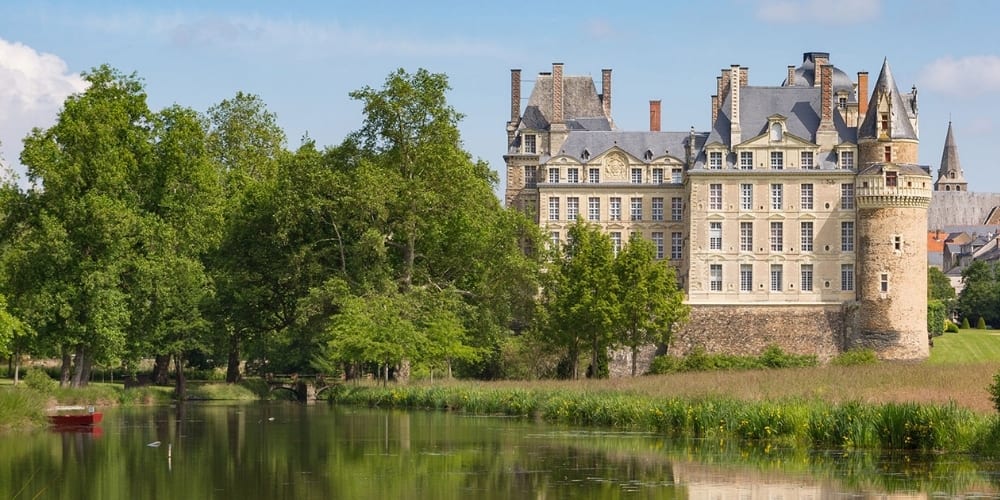 Photo credit: Château de Brissac
The Château de Brissac has plenty of distinctions – built in the 11th century, this seven-storey château in the heart of France's Loire Valley is not only the tallest château in France but has also accumulated some seriously spooky history.
The château is home to the legend of La Dame Verte (or the Green Lady), which originated in the 15th century. Charlotte de Brézé was the favourite illegitimate daughter of King Charles VII and was married to nobleman Jacques de Brézé in an arranged match to acknowledge Jacques' service to the crown. However, Charlotte disliked her new life in the country at Château de Brissac, and soon embarked upon a doomed affair with a huntsman. The pair were discovered in bed together by Charlotte's husband, who was so enraged that he killed them both there and then – some say that he dealt each of them 100 blows with his hunting axe!
Soon after, Jacques de Brézé left the castle, reportedly plagued by the moaning of the ghost of his dead wife. Charlotte has haunted the château ever since, mourning her lover and cursing her husband, clad in the green dress which earned her nickname.
Today, this spectacular château has become a popular hotel destination and produces some highly regarded wines from its own vineyards. Visitors are made very welcome … but don't be surprised if you hear some eerie noises from the towers!
Book your visit with Winerist!
Murder Ridge Winery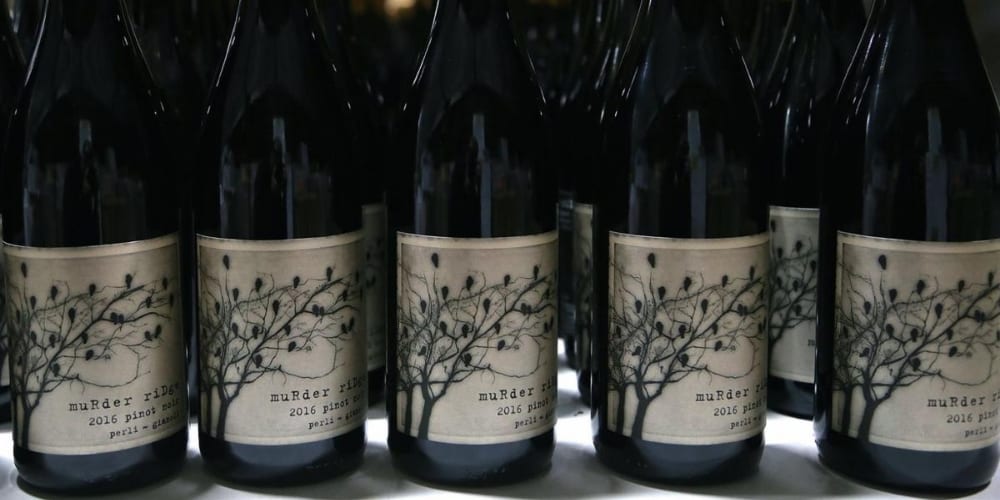 Photo credit: Napa Valley Register
This high-altitude winery in the Mendocino Ridge AVA region of California's Medocino Country pretty much does what it says on the tin. The history of the winery is rooted in murder most foul, dating back to 1911 when the burned remains of a local man named Joseph Cooper were discovered – nearby, a man named Pete Gianoli was discovered in his cabin with Cooper's coat and a demijohn of wine. Today, Pinot Noir vines grow on the exact spot where Gianoli lived in a vineyard named after him. The vineyard certainly uses the marketing potential of this spooky story to the full for their red and white wines, with creepy labels depicting crows in a barren tree and a distinctly ominous tone to the winery's website.
Book your visit with Winerist!
Buena Vista Winery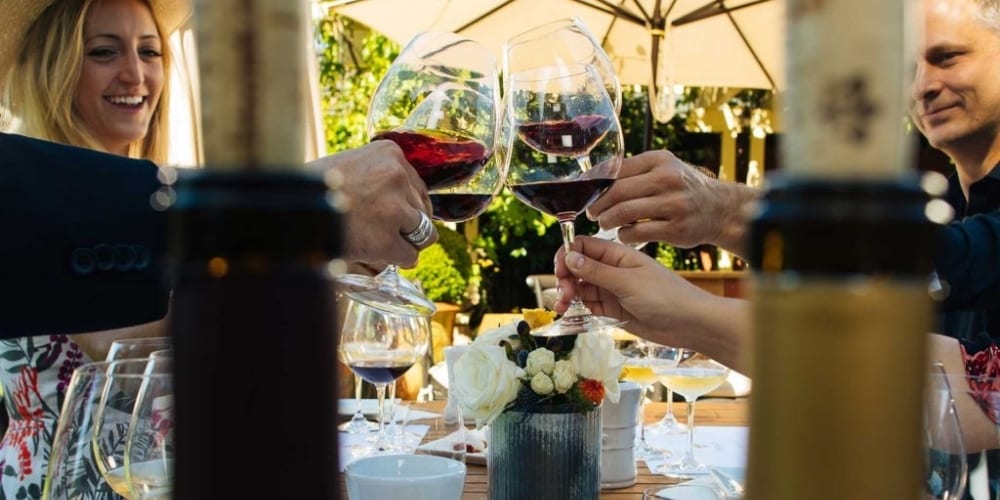 Photo credit: Buena Vista Winery
Over at the Buena Vista Winery in Sonoma, California, there is a long history of creepy carryings-on which date back to the founding of the winery by the self-proclaimed 'Count of Buena Vista', European immigrant Agoston Haraszthy. His origins are unclear, but his end was certainly a sinister one – the Count was reportedly devoured by crocodiles in Nicaragua in 1869.
Since then, Buena Vista (today owned by Boisset Family Estates) has been home to all kinds of paranormal activity, with everything from deathly apparitions to sinister sounds reported by visitors and ghost-hunters! The winery hosts a Halloween ball every year, so you never know what you might discover if you attend…
Book your visit with Winerist!
Bartholomew Park Winery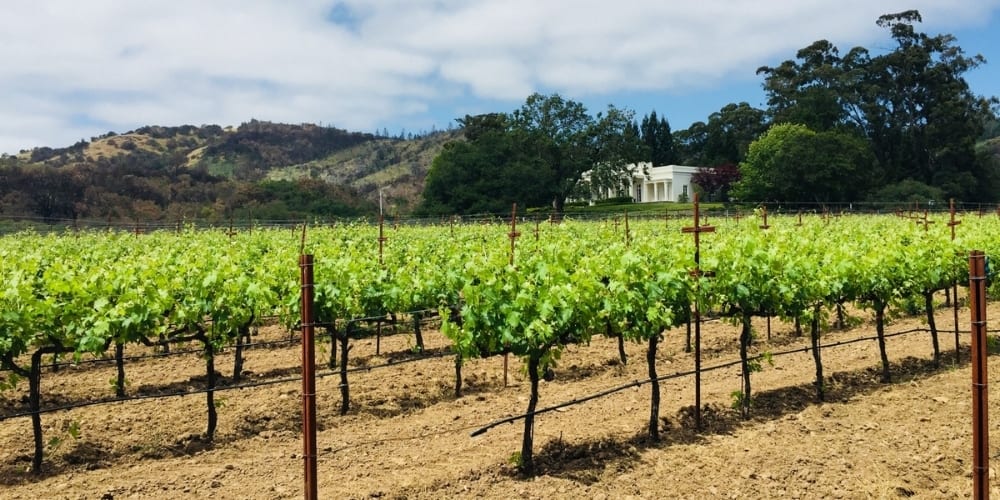 Photo credit: Emma's Bliss
Bartholomew Park is another wine estate founded by the aforementioned Count Agoston Haraszthy prior to his crocodile-related demise. Neighbour to Buena Vista, Bartholomew Park was a women's prison, a morgue and a hospital before being converted to a winery in the 1830s – the main building sits right on top of the original morgue building, whilst the cellars are part of the old hospital.
Bartholomew Park's dark history allegedly came to life in the 1970s, when stories say that the body of a former prisoner was discovered within one of the old walls following an earthquake. There are also numerous ghastly reports of everything from disembodied piano playing to creepy footsteps. If you ever find yourself downstairs in the cellars for a wine tasting, make sure you keep your ears pricked for signs of this supernatural soundtrack!
Book your visit with Winerist!
Dry Creek Vineyards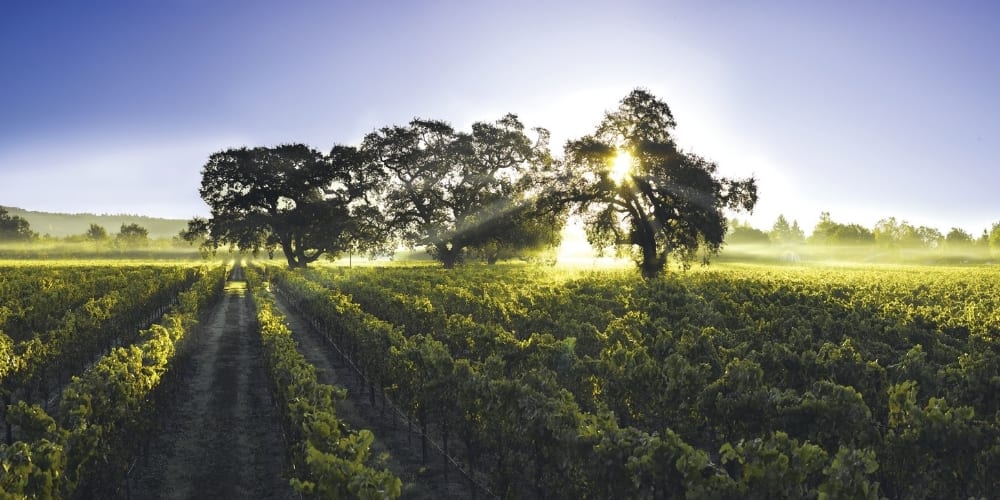 Photo credit: Dry Creek Vineyards
California certainly seems to be something of a hotspot for paranormal activity, and Dry Creek Vineyards is one of the most famous – the events here have been so significant that the California Wine Institute even launched an investigation!
Built on the site of a Pomo Indian reservation, Dry Creek appears to be channelling the mysteries of the Native American people in a very modern way. One of the spookiest stories comes from the tasting room manager, who was working late when her mobile phone rang. Checking the phone a few minutes later, she discovered that the call had come from her own direct office line … from a telephone she had been sitting right next to when the call came through! There have been numerous more reports of mobile phones going haywire, lights flashing on and off, and ghostly apparitions in the form of a Native American man. Eeek!
Book your visit with Winerist!
If you enjoyed reading about the haunted wineries, then make sure to read this next article on the most spooky wines to enjoy this Halloween! Perhaps you are more into cocktails, then check out these recipes for the best cocktails to enjoy with your friends after trick-or-treat-ing. For whisky lovers we have a shortlist of the world's most haunted distilleries to visit. Enjoy!