In the midst of the city of London, where sterile bars and glass buildings are ten a penny, you'll find the refreshing Vivat Bacchus. Self-described as "a celebration of rustic, robust food, artisan cheeses and great wines", Vivat Bacchus is a haven for London's wine enthusiasts.
Playing host to fun wine and food events each month (wine snobs and novices alike are welcomed), Vivat Bacchus has now opened a private dining room with the intention of hosting amazing dining events for their patrons.
We went along to the grand opening where Vivat Bacchus was not only celebrating the launch of their Allende Private Dining Room, but also their partnership with Spanish winery, Finca Allende, which serves as the room's namesake.
The theme of the night was all things Riojan which meant an extravaganza of incredible Spanish wine and food. Plus, in attendance was the engaging Miguel Angel de Gregorio, Finca Allende's founder and winemaker, and a man so key on the Spanish wine scene that his wines were served at the wedding of Felipe VI, the King of Spain.
The Allende Room itself has a cosy, rustic feel created by exposed brick walls and low lighting. You'd be forgiven for thinking you'd left busy London and been transported to a Riojan winery's wine cellar.
Throughout the night we enjoyed the fantastic wines of Finca Allende, matched with an amazing 5-course meal by Head Chef, Nicola Rivelli. We enjoyed Allende's 2010 Rioja Bianco with a delicious amuse bouche fish soup, but the show-stopper came in the form of an 18 litre bottle of Allende's 2007 Rioja Tinto.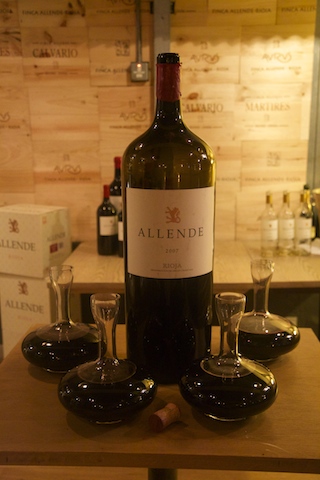 As for the food…you know you're in for a treat when there's talk of a starter and pre-starter, but nothing rivalled the main course of lamb shank. The meat fell off the bone at the slightest touch and was everything a lamb shank should be. Plus, paired with the Rioja, I don't think I'm exaggerating when I say this was the most delicious lamb I've had in a long while!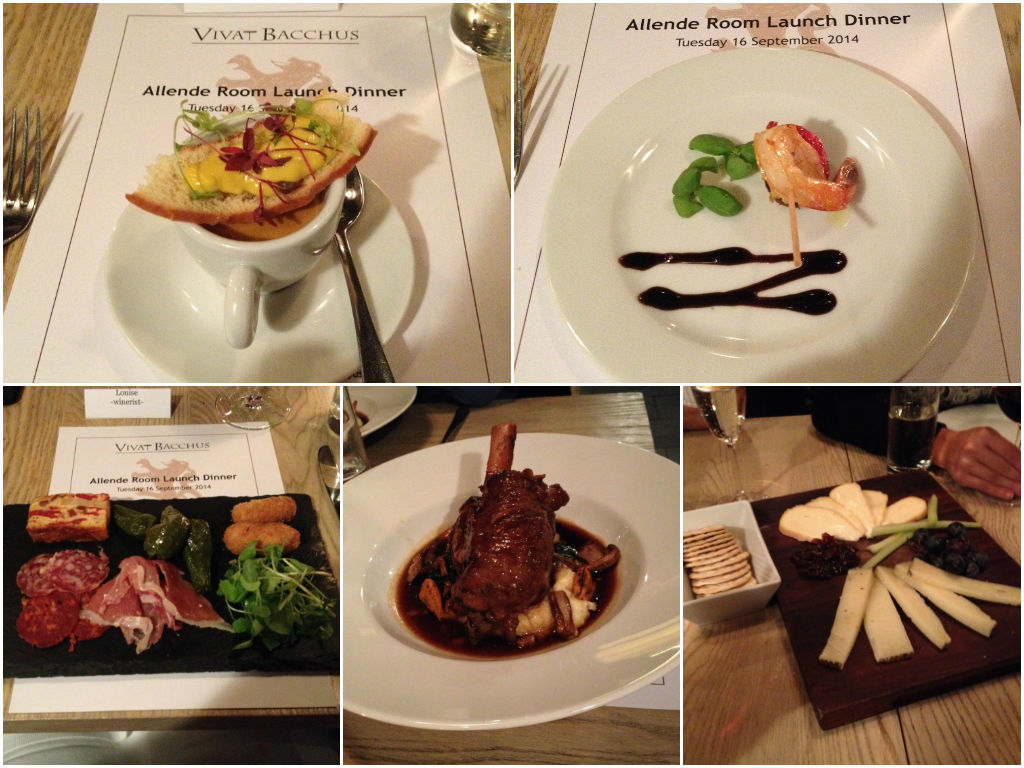 For more information about Vivat Bacchus's Farringdon and London Bridge branches, and Farringdon's Allende Room, visit their website here.
---
Planning a trip to Rioja? Get your free local travel guide!
Get Your Travel Guide!