D.O. Rueda is undoubtedly one of the Spanish wine world's best kept secrets. This diminutive region at the heart of Castilla y Léon in northern Spain is an ancient winemaking stronghold that can trace its vinous heritage back an impressive thousand years, to a far-off time when early travelling civilisations brought the very first vines to this quiet corner of Spain. A lot has changed since then, of course … but from these ancient beginnings D.O. Rueda has thrived, becoming what is now one of Spain's most exciting up-and-coming modern wine regions.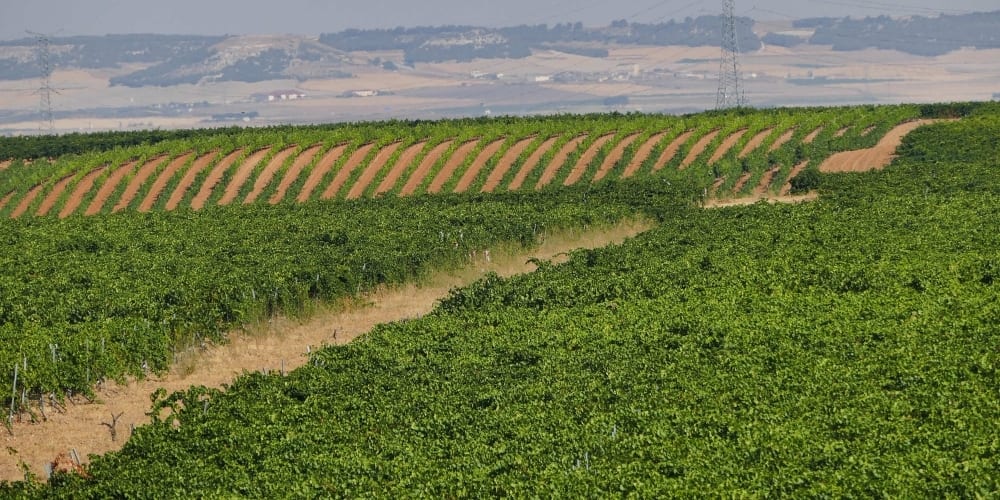 Picture credit: D.O. Rueda
Despite being surrounded on all side by some of Spain's most beloved red wine producing regions, including Ribera del Duero and Rioja to the northwest, D.O. Rueda is remarkable for its devotion to white wine. The key to this lies in the region's high altitude; Rueda sits atop a plateau that soars to heights of almost 900 metres, creating a climate of extremes that sees huge variation between day and night-time temperatures. This allows white grapes to remain fresh and acidic, creating wonderfully bright, refreshing wines. D.O. Rueda's definitive grape variety is Verdejo, although plantings of Sauvignon Blanc and Viognier are on the rise alongside international red grapes such as Merlot and Cabernet Sauvignon.
With so much going on in D.O. Rueda, it can be hard to know where to start exploring these wonderful wines, but never fear – the Winerist team are here to help. To get you started, we've shortlisted six D.O. Rueda wines you must try. Just sit back, enjoy, and experience one of Spain's most delicious hidden treasures.
Grupo Yllera, Cantosán Brut NV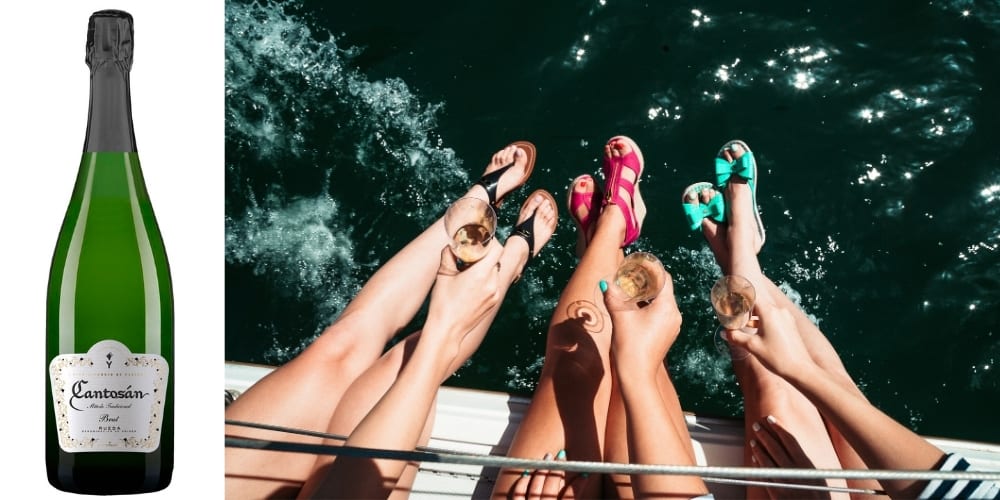 This fabulous fizz is a truly unique find. Sparkling Verdejo is only a very small fraction of D.O. Rueda's total output, but it has enjoyed a certain vogue in recent years thanks to the number of Spaniards choosing to boycott traditional Cava as a result of the ongoing debate around Catalan independence.
Made in the traditional method (also used for Cava, Champagne and Crémant wines) the Cantosán Brut takes all the hallmarks of a traditional method sparkling and injects them with its own unique personality. Beautifully fine bubbles are complemented by rich aromas of lemon, green apple and lime zest, alongside an unmistakable touch of buttered toast and almond. A rich, creamy mouthfeel and a lingering finish make this a quintessential Spanish aperitif.
Bodegas Riojanas, Pregón Verdejo 2019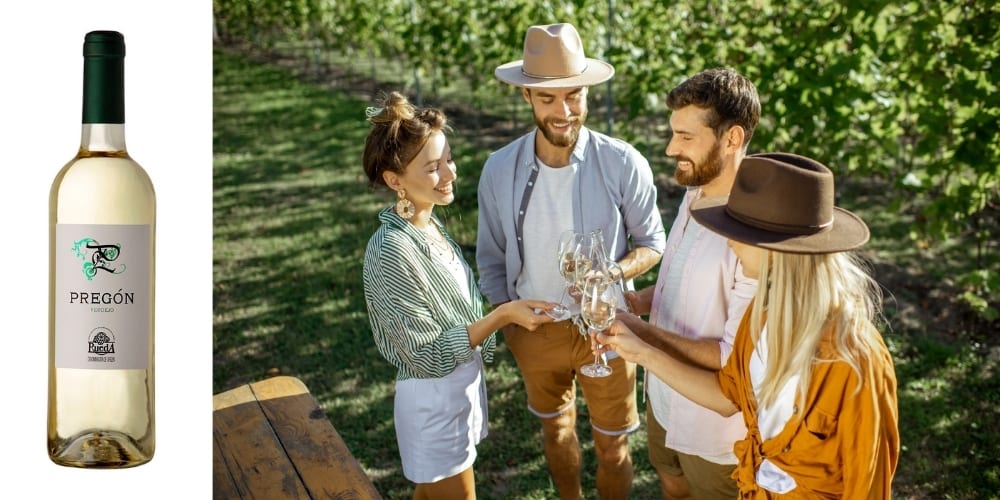 The first in our line-up of still Verdejo, the Pregón 2019 from Bodegas Riojanas is a perfect example of the ever-increasing popularity of D.O. Rueda and Verdejo. Founded in 1890 in Rioja, Bodegas Riojanas became one of the pioneering wineries of the region with a reputation for innovation and quality. As the winery has expanded, Bodegas Riojanas have set their sights further afield and chose D.O. Rueda for the huge potential and quality of the region.
The Pregón Verdejo 2019 is a quintessential dry Verdejo, refreshing and fun. Grapes are harvested at night and processed in stainless steel vessels in order to retain pure, fresh fruit flavours, resulting in a wine full of zingy citrus, tangerine and green apple character, a hint of fresh white peach and a touch of the fennel note that is the hallmark of Verdejo. A wine to be enjoyed young, fresh and chilled in the Spanish sun!
Diez Siglos, Rueda Verdejo 2018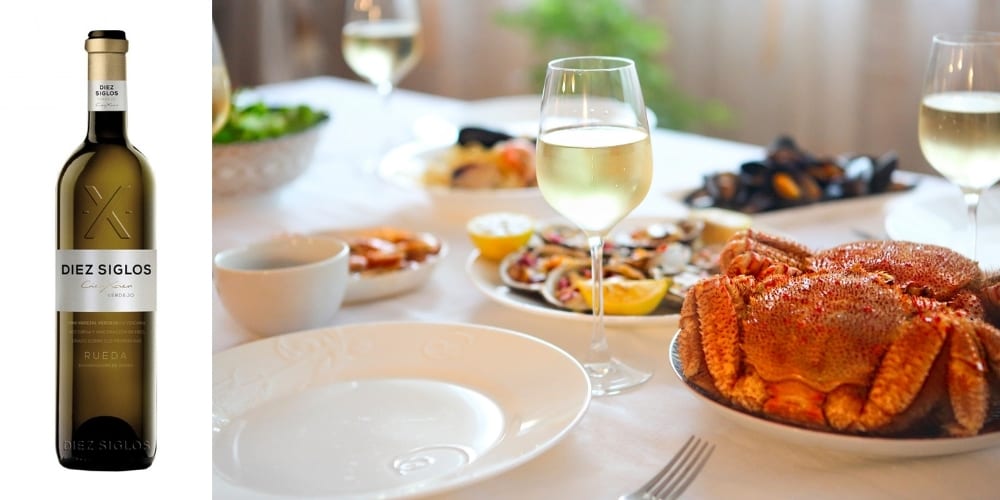 'Diez Siglos' literally translates as 'ten centuries' – a fitting tribute to the long history of D.O. Rueda and the name of one of the region's most successful collectives. Formed in 2010, the Diez Siglos collective unites around 70 small growers and producers in their shared goal of preserving and promoting the winemaking heritage of the region.
The joint expertise of the Diez Siglos members creates some truly outstanding D.O. Rueda wines, and the Verdejo 2018 is no exception. Produced from premium quality fruit harvested from some of the oldest wines in the region, this wine shows a level of complexity and character that is the envy of many other young white wines! A distinctive fennel and nettle note on the nose is complemented by grapefruit, ripe white peach and even a hint of apricot alongside a zesty and pleasingly long finish. The perfect pairing for any light seafood or chicken dish!
Winerist Top Tip: We also love the Diez Siglos Fermentado en Barrica 2014. This can be a hard-to-find wine, with only 7000 bottles produced, but this unctuous barrel-fermented Verdejo promises wonderful rewards for any intrepid wine lovers who manage to uncover a bottle or two!
Buy the Diez Siglos Rueda Verdejo 2018 here
Marqués de Cáceres Excellens Sauvignon Blanc, Rueda, Spain 2018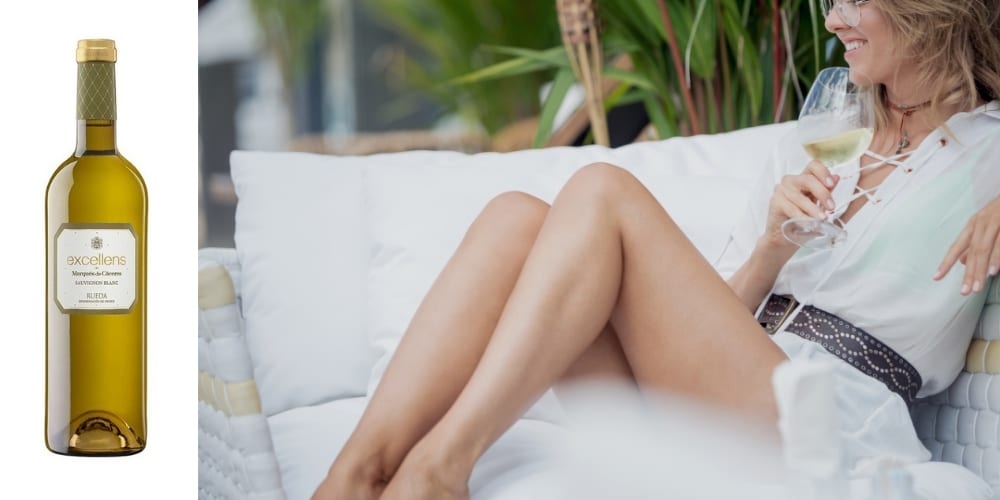 Another prestigious Rioja-based winery that has chosen to put down roots in up-and-coming D.O. Rueda, the Marqués de Cáceres Excellens Sauvignon Blanc is proof that D.O. Rueda is no one-trick pony. A night harvest and very cool conditions in the winery are used to retain that aromatic Sauvignon personality that we all know and love, but with a distinctly Rueda character.
A small amount of lees aging gives this Sauvignon a marvellously creamy and luxurious texture without sacrificing any fresh fruit character. Ripe peach and pear notes are complemented by classic Sauvignon notes of gooseberry and a touch of bell pepper, with a refreshing mineral finish.
Finca Montepedroso 'Enoteca' Verdejo 2017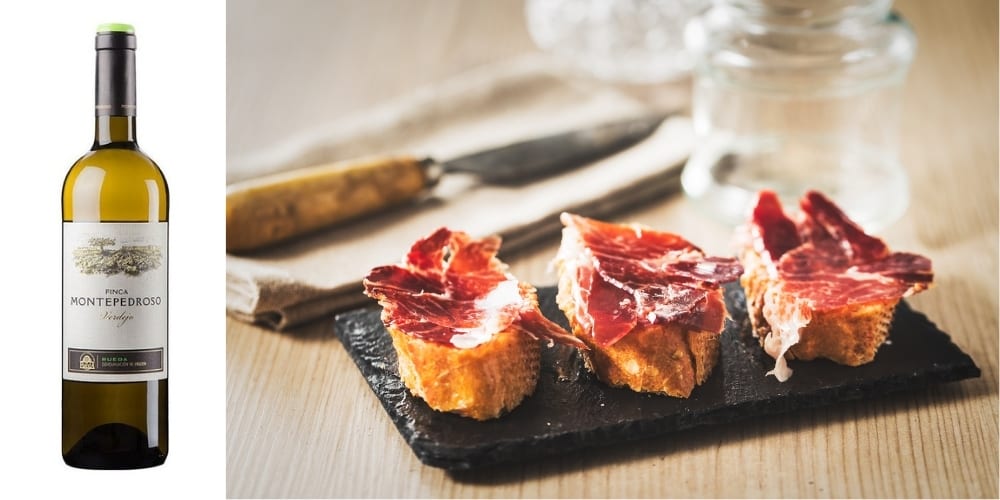 With so many young, fresh examples of Verdejo available, it would be easy to assume that this is the only style that suits this grape. However, Verdejo is in fact eminently suitable for long aging and development thanks to its high acidity, and this Enoteca Verdejo from local winery Finca Montepedroso is the perfect first step down the path to discovering aged Verdejo.
This 100% Verdejo wine spends 18 months aging on the lees in a concrete egg – these kinds of vessels are chosen due to the fact that the shape creates a constantly moving current inside the egg, helping the wine and lees to integrate and creating wines with fabulous texture and complexity.
The Enoteca Verdejo shows off its natural fennel and aniseed character alongside notes of hazelnut, toasted almond and a touch of freshly baked shortbread. A long, luxurious finish with a refreshing mineral quality makes this a perfect wine for any kind of meaty fish, such as turbot or monkfish, or classic Spanish jamón.
Bodegas De Alberto Dorado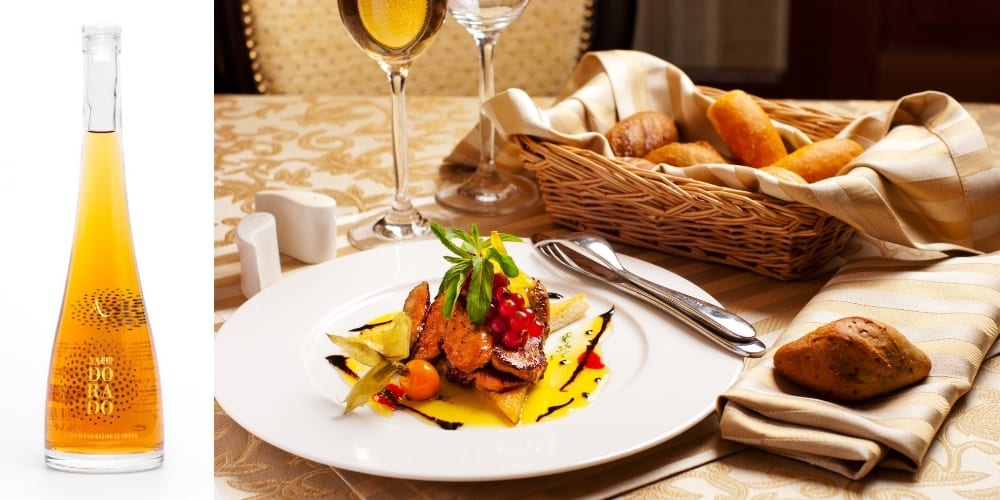 To end our countdown of D.O. Rueda wines on a high, we have a real treat in store … the De Alberto 'Dorado'. Dorado is a fascinating, historic style of Verdejo that has been made in D.O. Rueda for many decades. Bodegas de Alberto and the Gutiérrez family are currently the only winery in Rueda (and therefore, the world!) who continue to make Dorado in the traditional oxidative style, breathing new life into a venerable historical winemaking technique involving the solera system – best known as one of the hallmarks of sherry production, in which wines of varying ages are blended together in complex barrel systems to create a unique final style.
The Dorado is first left outside in the sun in 16-litre 'damajuanas' (demijohns) before being placed into a solera system to age in an oxidative style similar to sherry. The result is quite simply unique, and this wine boasts a whole host of accolades and awards thanks to its outstanding quality and inimitable style.
The classic Dorado style is intense and expressive, with aromas of dried apricot, prune, almond and tangerine peel on the nose and a sweet, lingering finish imbued with vanilla and hazelnut. This wine is the perfect match for local meats such as lamb and suckling pig, or even richer savoury dishes such as pátê – or even foie gras if you're feeling really decadent!
Discover more about the grape that put D.O. Rueda on the map with Viva Verdejo! Discovering D.O. Rueda's Most Famous Grape, then brush up on your regional knowledge with our article on Discovering D.O. Rueda.