Hey there, fellow wine enthusiasts! If you're like us and find yourself daydreaming about the lush vineyards of Bordeaux or the sun-drenched hills of Tuscany while sipping on your favourite vino, then you're in for a treat. At West London Wine School, they're taking your love for wine to the next level with the WSET Level 2 Wine Course, and we're here to tell you why it's the perfect way to deepen your knowledge about the world of wine.
Wine Newbies and Industry Pros Unite
First things first, let's get one thing straight. Whether you're a wine rookie or a seasoned sommelier, this course is tailor-made for you. It's perfect for those who have a budding interest in wine and are eager to explore it in a more structured way. But it's also a game-changer for folks working in the drinks and hospitality industries who need to up their product knowledge game. So, whether you're a passionate home sipper or a wine-serving pro, there's a spot for you at the West London Wine School.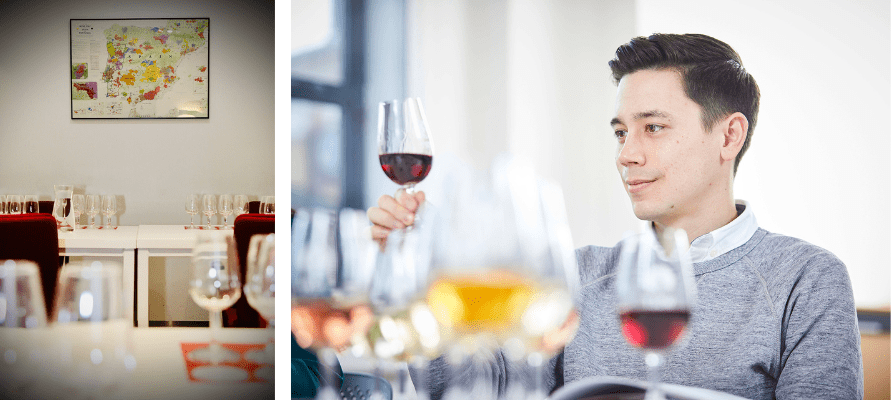 What's in Your Glass?
Now, let's dive into what makes this course so exciting. The WSET Level 2 Wine Course is like a treasure map to the world of wine. On this flavoursome journey from beginner to intermediate level, you'll be sipping, swirling, and savouring your way through the key grape varieties and wine styles from around the globe. Think about it as a wine world tour in a glass, from the elegant Chardonnays of Burgundy to the robust Cabernets of Napa Valley.
But it's not just about the taste; it's about understanding what's behind the label. You'll explore the factors that shape a wine's style and quality, and you'll learn how to describe wines with confidence. You'll go from "Hmm, this wine is nice" to "Ah, I detect notes of blackcurrant and a hint of vanilla with a silky finish." Impress your friends at your next wine night!
Unlocking the Wine World
So, what exactly will you gain from this wine adventure? Well, the WSET Level 2 Award in Wines has some clear-cut goals. You'll be able to describe and compare wines made from grape varieties that are important globally and regionally. No more fumbling when choosing a bottle for your dinner party; you'll be the wine hero who deciphers labels from all over the world. Plus, you'll have the knowledge to offer some basic advice on wine selection and service, and you'll even master the art of wine tasting and evaluation.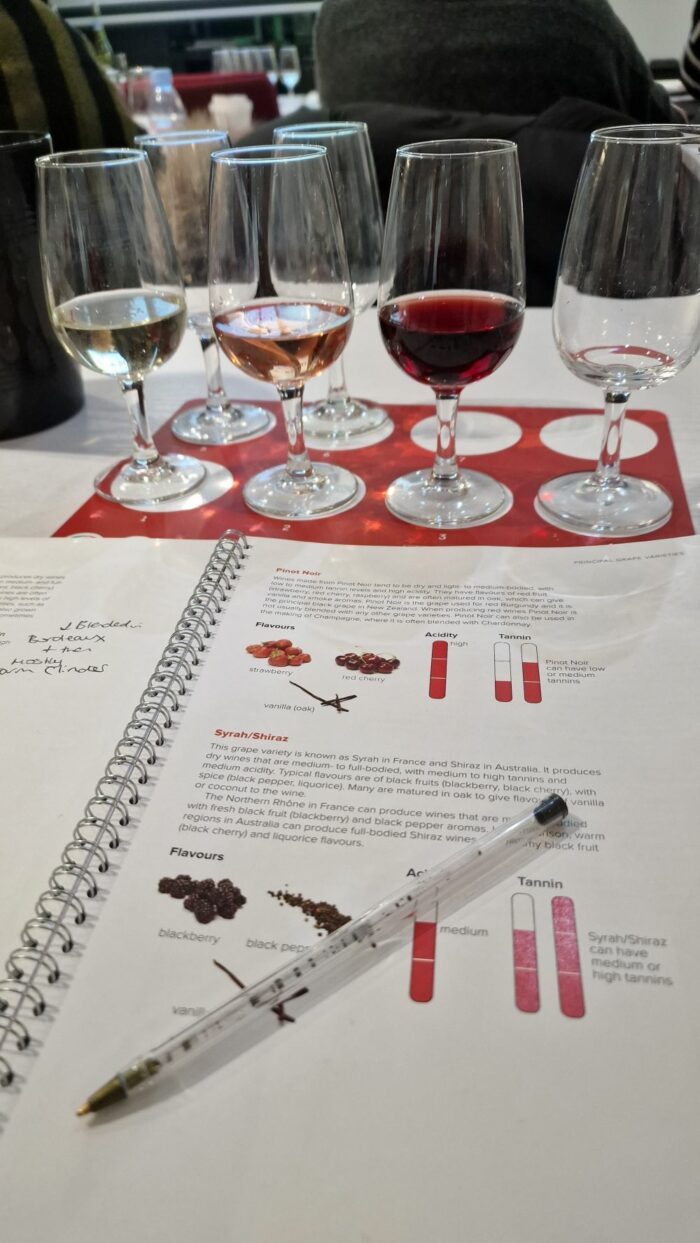 The Six Sips to Success
To meet these goals, there are six learning outcomes that will guide you through the world of wine:
You'll understand the environmental factors and grape-growing techniques that affect a wine's character.
You'll dive deep into how winemaking and ageing in bottles can transform the wine.
You'll explore how environmental factors, grape-growing choices, winemaking, and aging come together in different grape varieties.
You'll become a connoisseur of wines produced from black and white grapes.
You'll learn how the production process influences sparkling and fortified wines.
You'll master the key principles of wine storage and service, and even how to pair wine with food like a pro.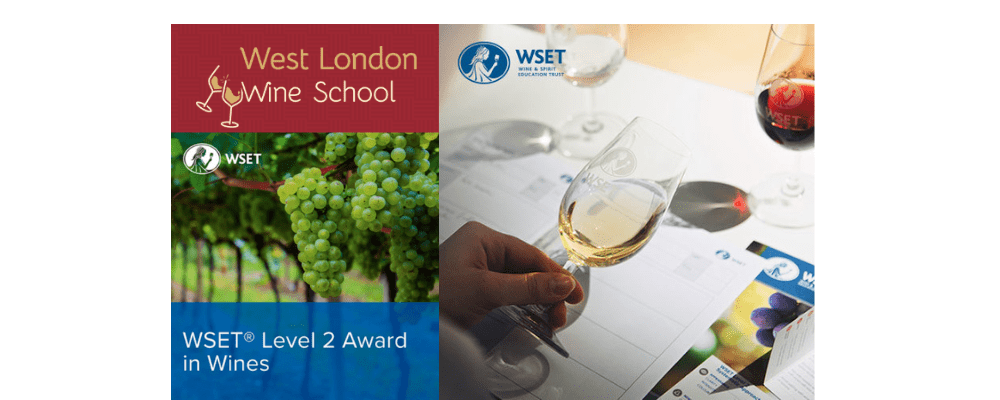 Why Study with the West London Wine School
The West London Wine School is your wine-loving sanctuary. Located in the heart of West London, they're local, independent, and, might we add, award-winning! They're not just your average wine school; they're the largest independent provider of WSET courses in the UK. Plus, they're an approved provider of Wine Scholar Guild and BPET Beer courses. Talk about a one-stop-shop for all your beverage education needs!
The best part is that their wine courses and tastings are all about enjoying wine in a relaxed and informal setting. You'll be surrounded by friendly people, and their industry-leading tutors are there to make sure you have fun while you learn. No need to worry if you're a wine newbie; no prior experience is necessary. Just come with your passion for wine, and they'll handle the rest.
So, what are you waiting for? It's time to pop the cork on your wine education and take the plunge into the enchanting world of wine. West London Wine School's WSET Level 2 Wine Course is your passport to becoming a wine expert while sipping your way through some of the world's best wines. Cheers to expanding your horizons, one grape at a time!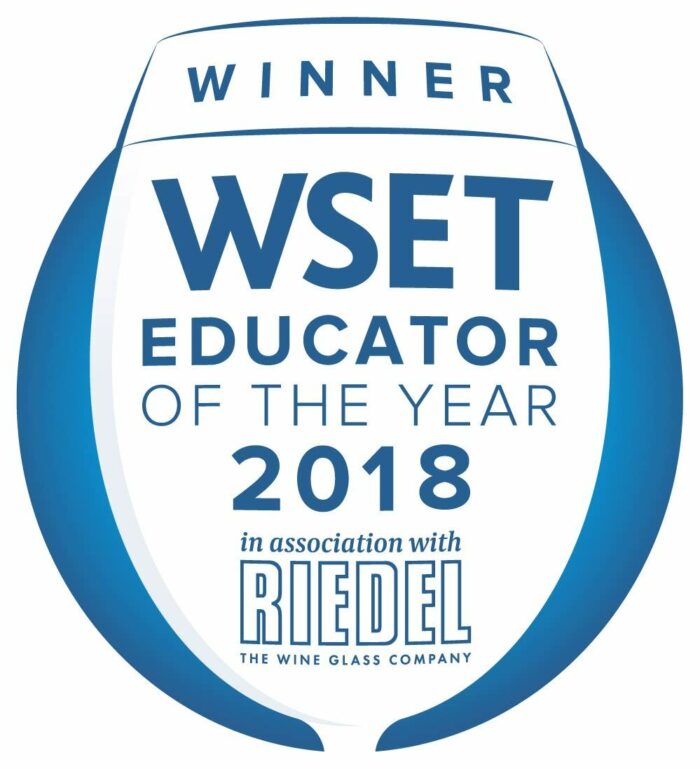 West London Wine School was awarded the Riedel WSET Educator of the Year trophy for 2018 – 1 of just 7 global nominees short-listed for this coveted award – a huge honour to have been selected as its winner. They were also included on the short-list for WSET Educator of the Year in 2012 & 2014; and are part of the Local Wine School network that won the award in 2015. They were the Wine Scholar Guild's French Program Provider of the Year in 2017 and Italian Program Provider of the Year in 2022.
Wine School Founder Jimmy Smith was awarded the Wine Scholar Guild's Italian Wine Educator of 2018 and was named The Drinks Business Man of the Year in 2019. In 2023 they won Consumer Educator of the Year at the International Wine Challenge (IWC).