You'd be forgiven for thinking that Marsala wine is little more than a fancy ingredient used to spice up Italian dishes (in fairness, there's no doubt that a tiramisu made with Marsala is a thing of culinary beauty). However, this complex fortified wine from the gorgeous Marsala province of Sicily really does deserve so much more than relegation to a kitchen cupboard.
Marsala wine as we know it today exists thanks to an enterprising Englishman by the name of John Woodhouse, who arrived merrily upon Sicily's west coast in the late 1800s. At this time, the local tipple was vino perpetuo (perpetual wine), a fortified wine which was cask-aged for around forty years before consumption. Woodhouse realised that the addition of brandy would make the wine both resistant to temperature changes and stable enough to withstand long journeys by sea. This enabled him to export it from Sicily, and it soon became incredibly popular in England as an aperitif and dessert wine – production has continued ever since!
Fun fact alert: The first Italian producer of this Italian wine didn't actually come along until 1832! He appeared in the form of aristocrat and entrepreneur Vincenzo Florio, who constructed a rather splendid winery which can still be visited today. More on that to come…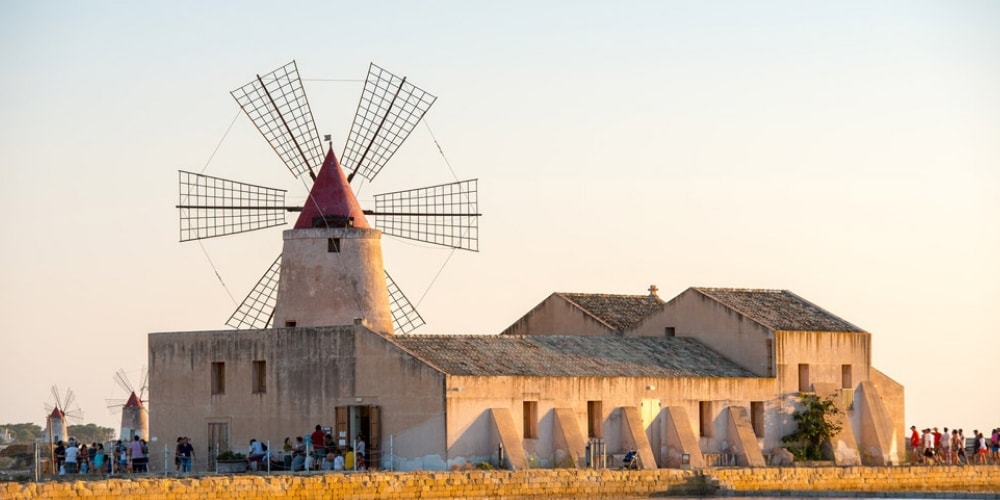 Grape-wise, those found in Marsala wine are traditionally lesser-known local varieties such as Catarrato and Grillo, with regular guest appearances from others including Inzolia and Damaschino. These combinations create a rich, luxurious taste profile, with the main notes tending to include sweet, sumptuous vanilla and brown sugar, hints of apricot and even tobacco. There's some truly beautiful aged Marsala wines out there, but it's an unfortunate truth that the vast majority of the high-end stuff hardly ever leaves Sicilian shores. Well, you can't blame them for wanting to save the best for themselves, can you!?
This brings us nicely to what to do if you'd like to find out exactly why the Sicilians are so keen to keep Marsala wine a secret … get yourself straight to the source! To put you on the right track, we've put together a list of the very best wineries that you absolutely must visit should you find yourself on Sicilian shores:
The Florio Winery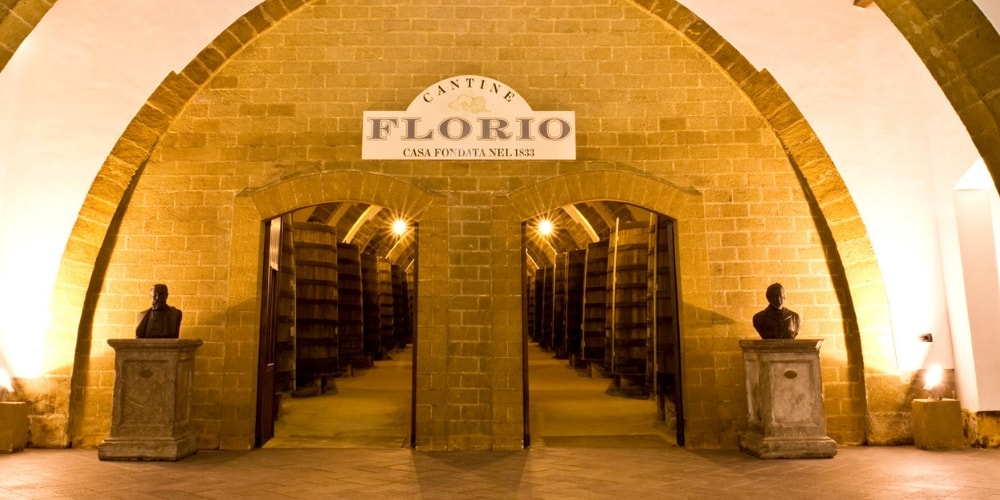 Photo credit: duca.it
As we now know, it was Vincenzo Florio who had the honour of becoming the first true Italian producer of Marsala wine in Sicily. Occupying an idyllic spot overlooking the magnificent Mediterranean Sea, the Florio Winery is a testament to Florio's success and remains open for business to this day. It is, of course, famous for its high-quality Marsala, as well as a great selection of fortified and sweet sparkling wines – wine enthusiasts are truly spoilt for choice.
For the astoundingly reasonable sum of 13 Euros, visitors are treated to a fascinating tour through the building's impressive cellars, which not only covers the heritage of the winery but also teaches you a thing or two about the history of Sicily. Of course, even if Sicilian history isn't quite your bag, the wine tasting at the end should hold your attention!
Please get in touch here for more information.
Caruso e Minini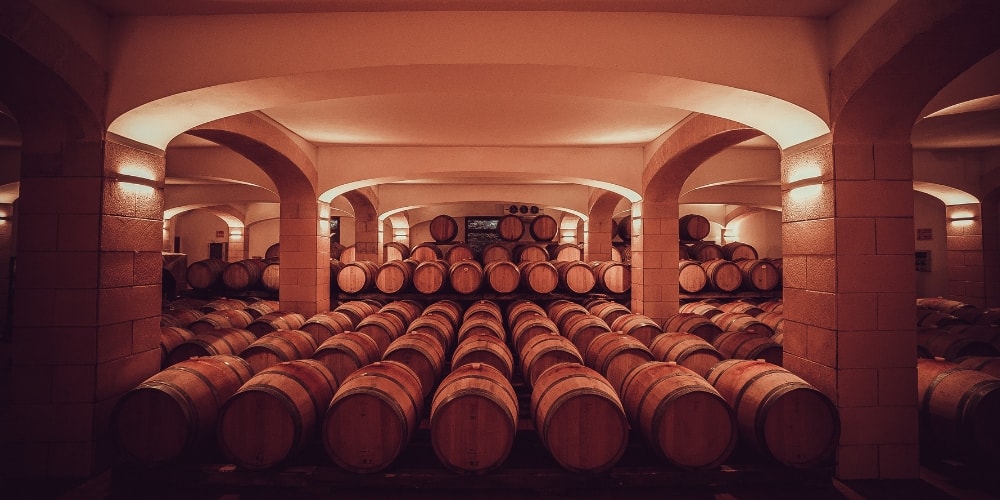 Photo credit: carusoeminini.it
For a more modern perspective on the world of wine, Caruso e Minini is well worth a visit. Well, I say modern … whilst the winery itself has existed for less than two decades, the land it occupies, as well as the stunning baglio (essentially a walled country estate) has been cultivated by the Caruso family since the end of the nineteenth century. Partners Stefano Caruso and Mario Minini launched the winery as we know it today in 2002 and their products can now be found in over 30 countries around the world.
It's a gorgeous setting, with every phase of the winemaking process taking place within the main courtyard of the baglio. There's a whole host of tours and tastings to choose from and plenty of options to combine Caruso e Minini's wonderful wines with a delectable selection of local produce – we'd highly recommend the Ciavuro ri Sicilia, a tour and tasting of five wines which are matched with everything from local cheese and olives to tagliancozzi, a traditional local almond biscuit.
Please get in touch here for more information.