With National Cheese Lover's Day just celebrated on 20th January, we look at the 13 best places to celebrate cheese. From the California cheese trail to Japan's unique dairy culture, the love for cheese can be spotted worldwide in farms, restaurants, festivals and more.
Europe
Hungary's crunchy cheese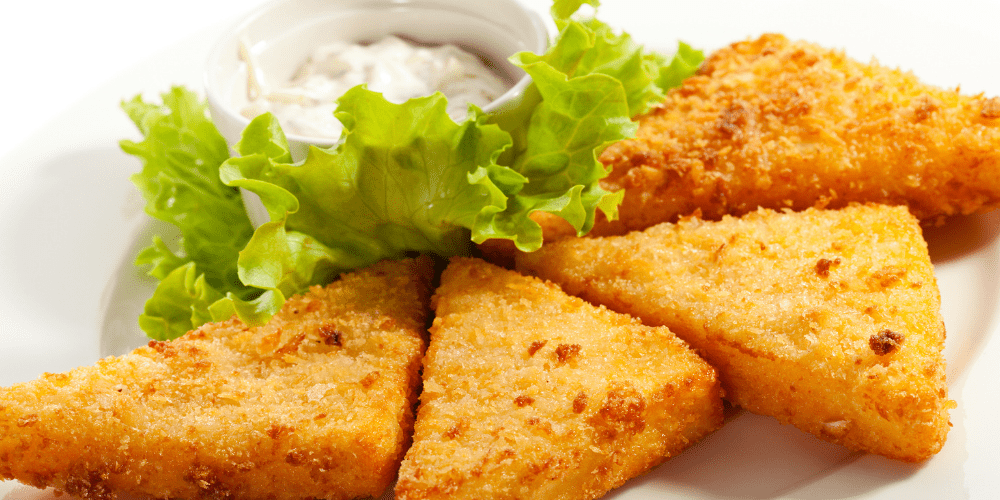 Photo credit: Fried cheese (rantott sajt) – Hungary
Fried cheese (rantott sajt) is a traditional Hungarian specialty that is mainly enjoyed as the main course. It is prepared with a thick block of cheese, usually the semi-hard Trappist, which is breaded and fried until golden and crispy. Although simple, the dish results in an excellent combination of partially melted cheese and a thick, crunchy coating. This common restaurant dish is traditionally served alongside French fries, rice, salads, and various condiments such as mayonnaise, sour cream, or tartar – a refreshing combination of yoghurt and mayonnaise.
Find out more: visithungary.com
How to visit Hungary: Plan your wine tour of Hungary with Winerist.
Mountain-made cheese in Slovenia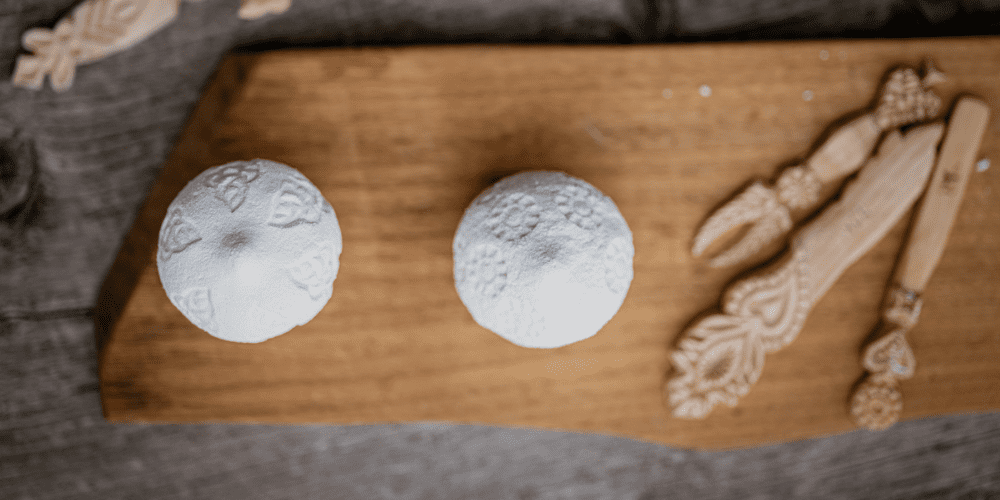 Photo credit: Velika planina – Trnič
Trnič is a traditional Slovenian cheese hailing from the Kamnik Alps. Initially, the herdsmen who were spending their summers in the mountains started making the cheese while longing for their loved ones down in the valley. This pear-shaped cheese resembles a breast, and is made from cow's milk, cream, and salt. The cheese is decorated with imprints, and was traditionally presented in pairs – one for the herdsmen, and the other one for their love interest. After the cheese has been dried and stamped, it's smoked over an open fire. When young, it is delicate and mild in flavour, becoming sharper as it ages.
Find out more: slovenia.info/en
How to visit Slovenia: Plan your wine tour of Slovenia with Winerist.
Valencian queso 
Photo credit: Valencia Cheese Photo_Ayuntamiento_Valencia
Queso de Servilleta is a traditional Spanish cheese hailing from Valencia. The cheese is made from pasteurised goat's milk and is left to age for 25 days. Its name means cloth or napkin in Spanish, referring to the fact that the curds are pressed with the cloth which is then tied in the centre of the cheese.
Find out more: visitvalencia.com
How to visit Valencia: Plan your wine tour of Slovenia with Winerist.
Layers of cheesy goodness, Montenegro 
For such a small country, Montenegro's traditional cuisine comes in many delicious flavours. Ranging from garlicky seafood on the coast to hearty mountain fare, the most famous cheese in Montenegro is the "Kolašinski lisnati sir" also known as the Kolašin layered cheese. This is a protected national product of Montenegro, but there are different stories about the origin of this cheese. The unique feature of this cheese is that it comes in very thin layers and it is said that the skill of the maker is determined by the number of layers of cheese produced.
Find out more: montenegro.travel/en
How to visit Montenegro: Plan your wine tour of Montenegro with Winerist.
The USA
The Art of Cheese, Longmont, Colorado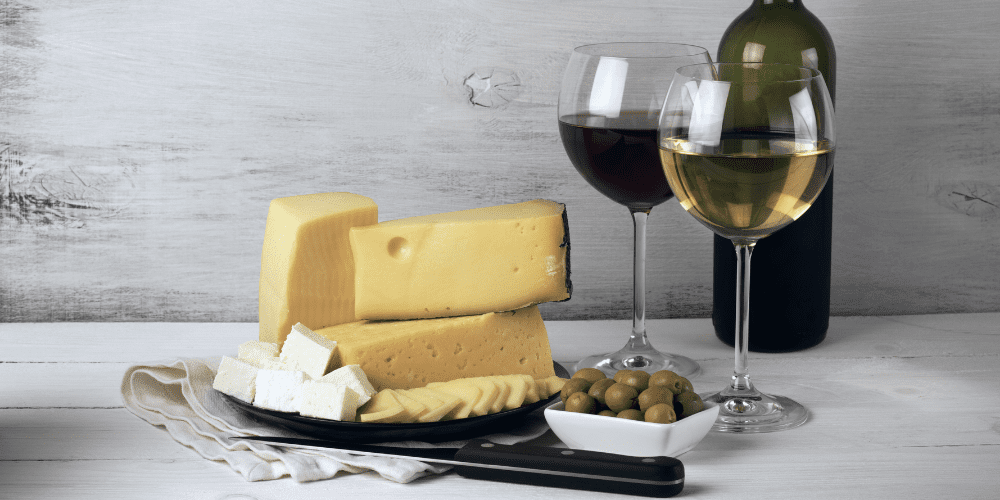 Longmont in Boulder County, Colorado, is a brie-illiant destination for cheese lovers. If travellers want to get their hands gooey whilst learning a new skill, Longmont is home to The Art of Cheese, an artisan cheesemaking school. Led by Kate Johnson, an award winning cheese maker and dairy goat farmer, all classes take place at Briar Gate Farm and can range from a few hours to multi-day sessions. The hands-on experience teaches students how to select and pasteurise milk, create a range of different cheeses, wax rinds and conduct cheese pairings.
Find out more: colorado.com
How to visit Colorado: Plan your wine tour of Colorado with Winerist.
Surround yourself with cheese in Seattle, Washington 
In the city of Seattle, artisan cheese is on the rise with more spots appearing than ever before. Whether it's a cheese and wine pairing at Le Pichet, cheese board at Bottlehouse or a grilled cheese at Cheese Wizards, there are so many choices to choose from. Following the recent boom in artisan shops across the Pacific Northwest, the Cheese and Meat Festival (2022 dates TBC) brings the city the best cheese and meat pairings from across the world. With beautiful settings, wine and food to match, the festival is a must for foodie travellers. 
Find out more: visitseattle.org
How to visit the USA: Plan your wine tour of the USA with Winerist.
California Cheese Trail 
California Cheese Trail promotes artisan cheesemakers and family farmers, connecting cheese lovers to cheesemakers, cheesemaking classes, events, and tours throughout California. A cheese road-trip we hear you say?! Use the Cheese Trail Map to discover cheesemakers throughout California and browse the Events Calendar to find tastings, classes, and more.
Find out more: visitcalifornia.com
How to visit California: Plan your wine tour of California with Winerist.
Aged to perfection in SLO CAL 
Vintage Cheese in a place worth adding to the 'must visit' list for any California trip. Their artisanal cheeses are made by the hands of skilled craftsmen, and are often aged or ripened to create complex flavour and textural characteristics. They bear little resemblance to the mild flavoured cheeses that get mass-produced in large-scale operations, and their small, open-vat practises allow them to carefully monitor each batch from beginning to end, ensuring the very best flavour in each and every wheel. They believe in supporting locals, so the milk comes from California dairies, giving the ancient recipes a modern twist, and the cheeses' unique flavour profiles. Stop by the farm and tasting room in Traver, or visit the Vintage cheese stall at one of SLO CAL's many farmer's markets. 
Find out more: www.slocal.com 
How to visit California: Visit the most iconic wineries of Napa Valley with Winerist.
Melted cheese in the mountains 
Check out the Melt House & Boundary Bar at The Outpost, located on the back side of Mammoth Mountain near the base of Chairs 13 and 14 and scenic Reds Lake. The menu offers a variety of delicious grilled cheese sandwiches and a huge array of regional craft beers. With its large sundeck and stunning Sierra views, it's the perfect midday pit stop for a cheesy fix whilst biking, hiking, skiing, or snowboarding the mountain. Still need another fix? Head to Whitebark restaurant, located in the Westin Monache in Mammoth Lakes, for dinner and order their epic mac n cheese.
Find out more: visitmammoth.com
How to visit California: Learn how to pair food and wine in Napa Valley with Winerist.
The Sacramento Grilled Cheese Festival, 14-15 May 2022 – Sacramento, California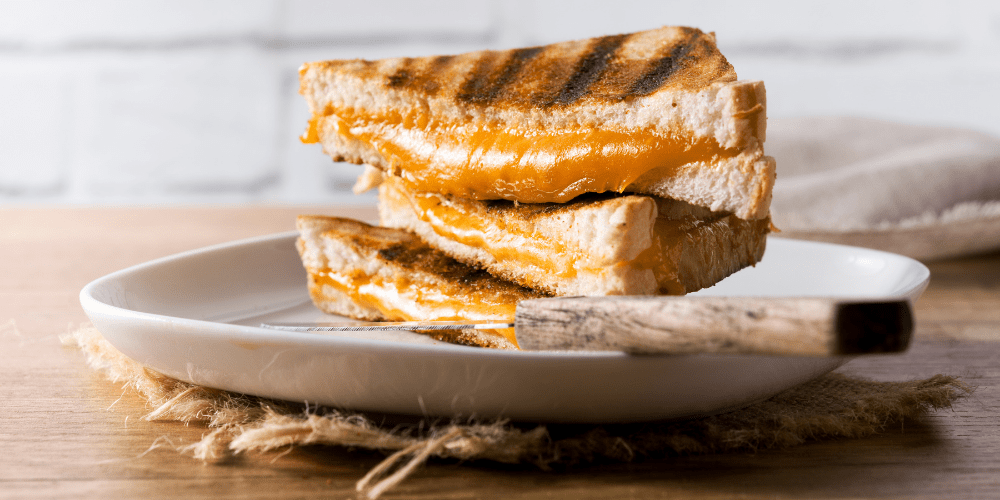 The Sacramento Grilled Cheese Festival is an annual event dedicating a full weekend to grilled cheese. The celebration pairs grilled cheese with everything from craft beer to bouncy castles so there is something for everyone to enjoy. Saturday's event is limited to adults aged 21+ offering unlimited samples of specialty grilled cheese sandwiches, craft beers, regional wines and desserts, plus a collectible glass, music and games. Sunday's event is all ages, featuring live music, a kids zone, games and more. Attendees can purchase sandwich samples directly from the participating restaurants. Ticket prices start from £7.50. 
Find out more: visitsacramento.com
How to visit California: Visit the best boutique wineries in Sonoma.
Grilled Cheese Galore at Foodlab – West Hollywood, California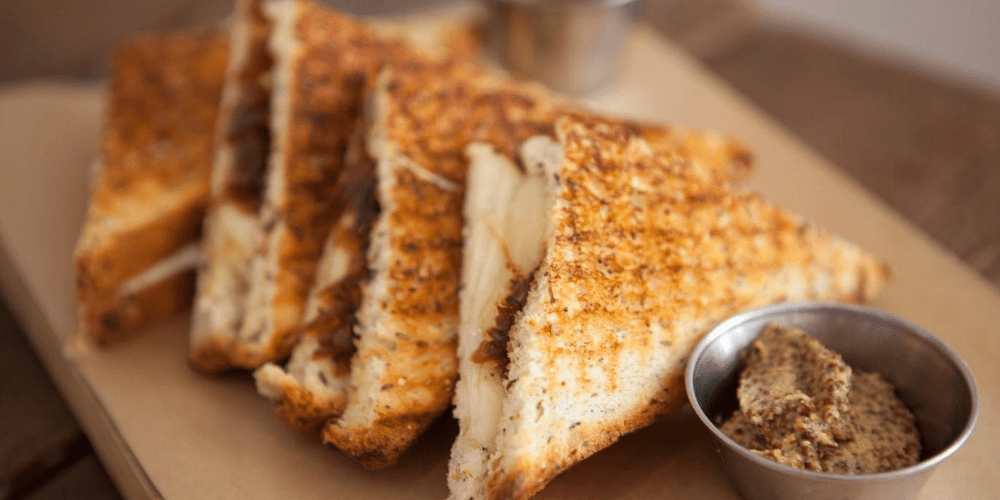 Photo credit: Jakob N. Layman Grilled cheese at FoodLab
Give in to cheese cravings at Foodlab, a popular West Hollywood joint, and enjoy an upscale twist on the classic bread-and-cheese combo. Known for its eco-friendly kitchen and farm fresh menu, it's no surprise that this café's off-menu grilled cheese is instead concocted in a healthier format. Made on five-grain toast, the crispy sliced bread hugs melted Gruyere, Tallegio and Raclette cheeses along with tangy grainy mustard and caramelised onions. 
Find out more: visitwesthollywood.com
How to visit California: Plan your wine tour of California with Winerist.
Canada
A little taste of France in Whistler, Crêpe Montagne – Canada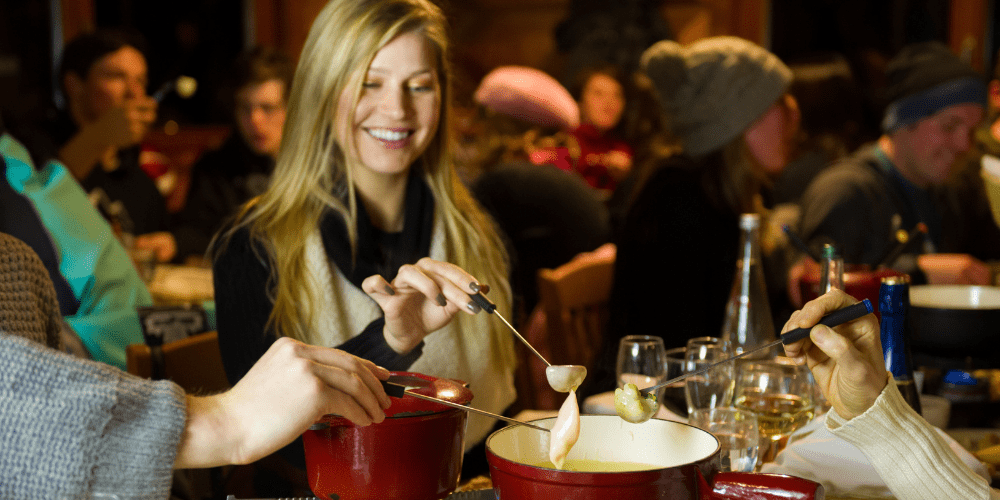 Photo credit: Tourism Whistler_Mike Crane
Cheese fondue goes hand-in-hand when it comes to food and skiing. During the winter season in Whistler visitors can enjoy the warming delights of cheese whilst up the mountain. Crêpe Montagne allows visitors to sample a little taste of France, right in the heart of Whistler. The gorgeous restaurant cooks up savoury and sweet crêpes along with other mouth-watering delights, including raclette and cheese fondue. This shop began as a popular Whistler Farmers' Market stall before it became a full-fledged restaurant. The owners — Laurence and Michel Gagnon — proudly focus on fresh, quality ingredients. 
Find out more: www.whistler.com
How to visit Canada: Plan your wine tour of Canada with Winerist.
Japan
Japan Cheese Culture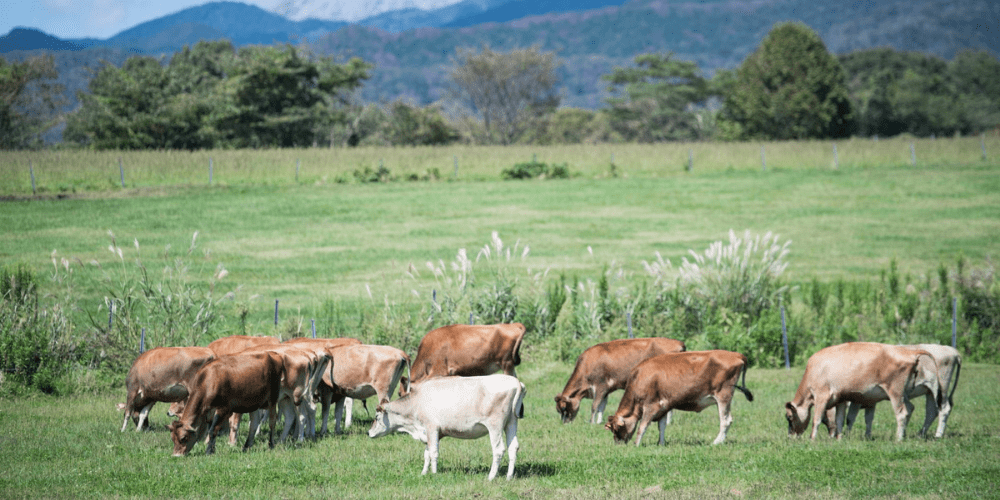 Photo credit: Okayama Cows, Japan
Japan's landscape is well-suited with all the qualities that make good cheese – starting with the grassy, mountainous terrain, with variations in climate throughout the country. Many are distinctly Japanese and pay homage to the culture and cuisine of the country. Cheesy delights include a light herb-scented cheese wrapped in shiso leaves (a kind of Japanese basil) and a bold Hokkaido-made semi-hard cheese that's matured while marinating in red miso. The Japan Dairy Council estimates there are around 170 artisanal cheesemakers in the country, and the quality of the cheeses produced have greatly matured in the past few years, making it much easier for a chef to choose Japanese cheeses over imported ones. 
Find out more: japan.travel/en
How to visit Japan: Get a taste for the diverse world of Japanese sake with Winerist.
Written by Black Diamond, a London-based integrated communications agency specialising in travel, lifestyle and property. Visit blackdiamond.co.uk.
---
If, like us, you love Port wine and cheese, read on the most unexpected Port and cheese pairings you need to try right now.