Santa Barbara is one of Winerist's Top 10 Wine Travel Destinations for 2020. Winerist CEO Diana Isac tells us why she thinks Santa Barbara is a perfect wine destination.
If one were to describe Santa Barbara, I think the best way to put it would be 'the wine region that exceeds all expectations'. For many of our followers across the pond, this will be no surprise. But for us Europeans, and Brits in particular, Santa Barbara is not always on our radar, with the better-known regions of Napa and Sonoma being some of our most visited wine destinations outside Europe. I recently visited (and fell in love with) Santa Barbara, and although I definitely don't think we should stop visiting Napa and Sonoma, here are few of the reasons why I think Santa Barbara thoroughly deserves a place on your California wine travel list.
Getting There Is Simple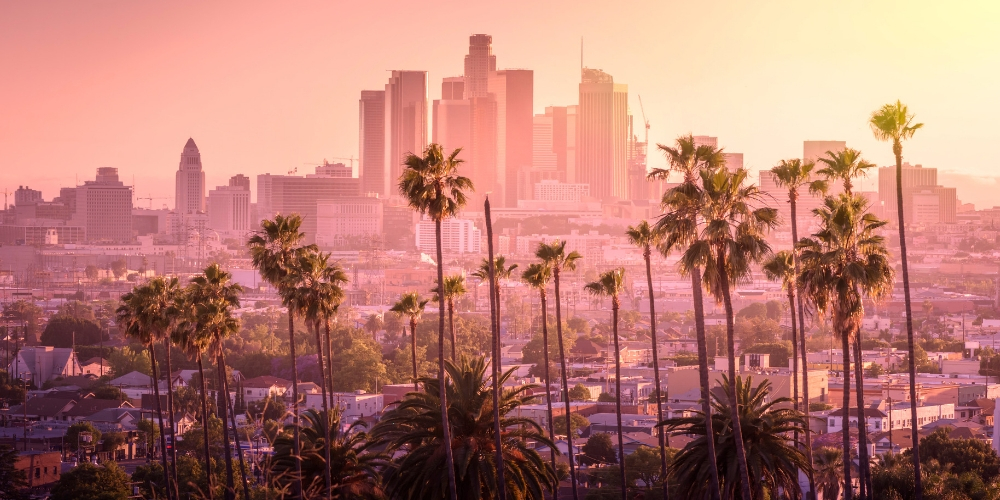 We boarded a morning flight with British Airways from London, which enabled us to arrive in LA for 1pm. From here, the key is to stay awake until 8pm to avoid the dreaded jet lag! One way of breaking the journey up would be to stay in LA for a night or two, enjoy some of the city's many tourist attractions, adjust to the time difference and then head to Santa Barbara.
One the best ways to do so is with Rentalcars.com. Our experience was seamless. With our car booked in advance, we arrived via an easy (and free) 5 minute transfer from the airport; someone greeted us, we presented our reference number and driver's license, we were taken outside in 5 minutes and were given 3 rows of cars in our selected category to choose from. All cars had the documentation and key ready for us to leave – efficient service at its best. After several minutes of mostly pointless debating, our son picked a car and off we went.
It's also worth noting that the return experience was even better (my European travel companions will know why I am so excited about this, after many an hour spent waiting in hire car terminals across Europe!). We drove into the Rental Cars Driveway, our car keys were collected right on the platform and our transfer to the airport was awaiting. We were boarding our transfer in less than 5 minutes. Customer service at its best and I have never had a car rental experience this smooth and perfect!
The drive to Santa Barbara is exactly what everyone says and more. An easy, scenic 2 hour cruise on the highway, the Pacific Coast to the left and mountains to the right. This beautiful scenery is just a taster of what to expect from Santa Barbara wine country. Within 2 hours and 20 minutes (two coffee breaks included) we arrived at our destination.
The Hospitality Is Unrivalled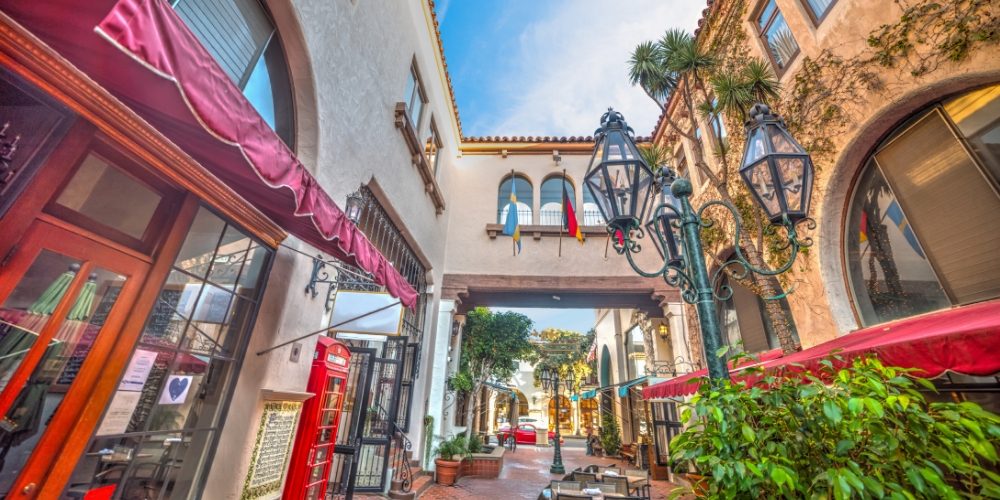 I am now convinced that the Santa Barbara tourism board is one of the best oiled machines in our industry. From leaflets that can be found in restaurants and hotels, to indicators and information available in every cellar door, there is a real sense of openness, hospitality and collaboration between all the amazing experience providers here.
There is a great selection of hotels that you can choose from depending on your budget and location interest, and the Santa Barbara Tourism Board site has a lot of information if you need help. For more information, check out my recommendations for the Best Hotels for Wine and Food Lovers in Santa Barbara!
The Food and Wine Scene Is A Dream
Visitors to Santa Barbara simply can't miss the amazing food and wonderful wine tasting experiences on offer here. If you are travelling with kids or simply want a smooth, hassle free wine travel experience, I would urge you to come here. Here are just a few reasons why:
1. Family Friendly Cellar Doors Galore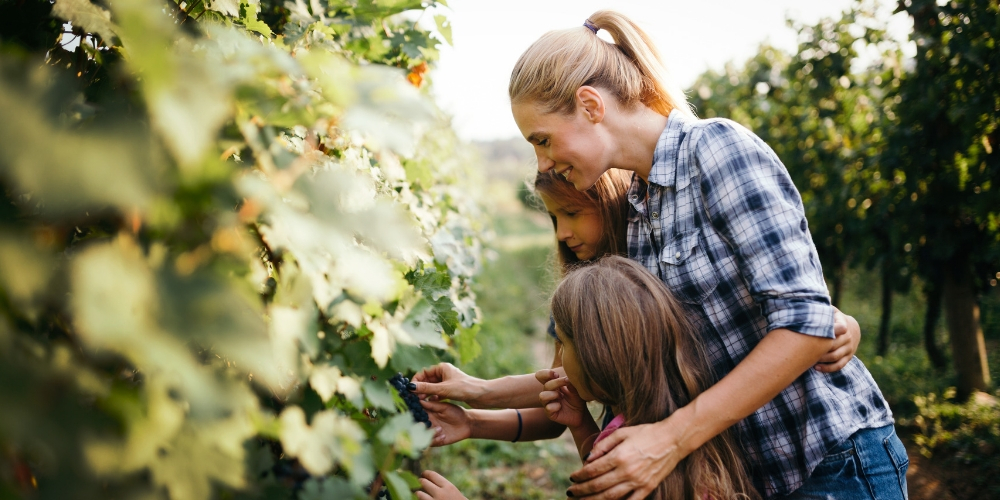 One of my favourites (also the best wine selection we had) was at The Valley Project. One of the most popular tasting rooms on the Urban Wine Trail, The Valley Project features wines that explore Santa Barbara County's vast terroir. The Valley Project also has a beautiful hand drawn chalk map of the region which gives you a great understanding of Santa Barbara's wines and terroir. We also loved the Municipal Winemakers, Kunin Wines and Riverbench for superb sparkling wines.
2. Farm to Table Restaurants and Award Winning Chefs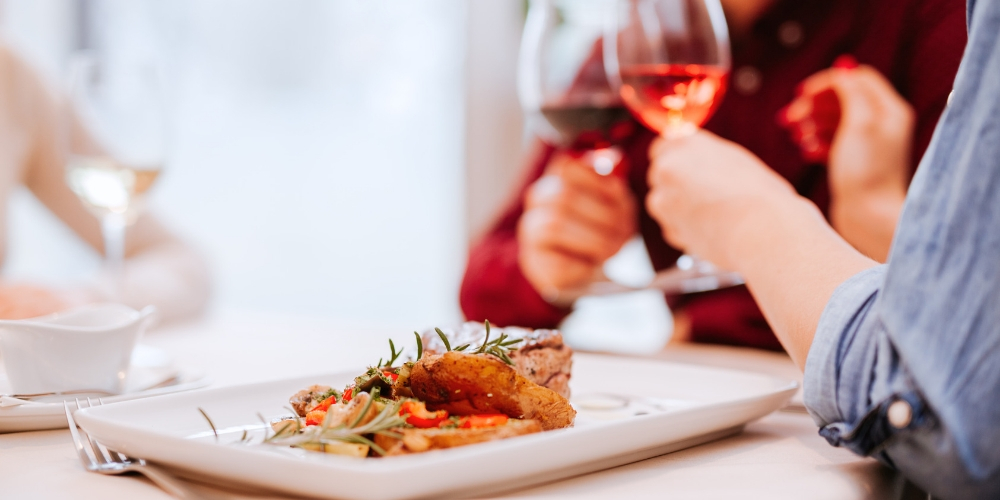 Spectacular menus are the norm in Santa Barbara, and you will quickly find yourself spoilt for choice. We loved the quirky, yet delicious menu at The Black Sheep. Latin, European and Asian dishes come together in what seems like an eclectic menu on paper but turns out to be spectacular on your palate! Owner Ruben Perez and his father Chef Robert Perez (formerly of Santa Barbara's respected Seagrass restaurant) have a background in haute cuisine, with stints in Europe and Napa's Auberge du Soleil. But the food at The Black Sheep has its own identity and it is wonderful and fun!
One other exceptional meal was at The Convivo restaurant, part of the Santa Barbara Inn, and located on the Santa Barbara ocean front. This was one of our favourite dining experiences as a family. The dishes are perfect for sharing, all local, seasonal ingredients and so beautiful too. Edible flowers, wood fired over pizzas and seafood. On the outdoor terrace, lanterns and a fireplace offer the perfect romantic complement to Pacific Ocean views. You cannot get it wrong with this one
3. One of the Most Beautiful Wine Regions in the World on Your Doorstep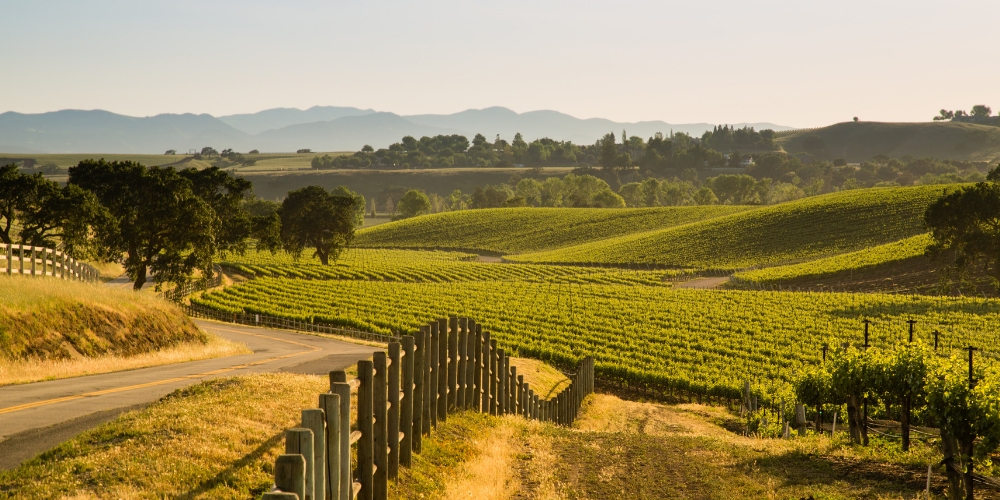 The wineries of Santa Barbara are all so beautiful and so welcoming that it is surprising that the world has not invaded this small, yet stunning region. Imagine vegetable gardens, tasting areas hidden under grapevine pergolas, horses in the fields, stunning aromas of flowers and the protected microclimate of Santa Ynez. A highlight was Roblar – one of the many family owned wineries of the region. A wine tasting here is the perfect excuse to drive through the misty mountains of Santa Ynez and witness the beauty of the drive as well as tasting these excellent wines.
Book your very own Santa Barbara wine travel experience with Winerist today!
To find out more about why Santa Barbara is the perfect wine travel destination, check out Winerist's 7 Reasons to Visit Santa Barbara in 2020!