Young and respectful – this is what I would say about a handful of new wineries in Romania. Wine consumption is not a usual habit for medium-class families and the ones that have wine usually go for a $2 a bottle mass-produced. The no quality-involved wine brings a new niche of wine lovers. They are young and open-minded, travel and work in good companies – and for them wine is more than something you buy from the corner grocery store – where wine is kept on open racks at 22 degrees Celsius near mustard and canned tomatoes. For the respect for these wine lovers, young Romanian wineries opened their gates and souls. Read on to discover some of the newer and best Romanian wineries not to be missed!
In Brief: A History of Winemaking in Romania
Romania can look back on a long history of winemaking. Long before the Roman conquest, Dacia was already a vineyard land. And Homer and Herodotus already wrote of Thracian wines. The ancestors of the Romanian people, named Daci, were great agriculturists who cultivated the grapevine and also made wine, a fact mentioned by ancient Greek and even Roman historians.
The newcomers are small wineries, around 30 hectares, with wine cellars provided with modern technological equipment for the sake of quality, picking the grapes by hand, extreme attention to details, terroir and grape personality, small batches, premium wines, ancient Romanian grapes varieties and European classic. State-of-the-art wine cellars in beautifully designed buildings are a perfect to visit on your wine holidays to Romania. Winerist offers a 3 day guided wine tour or Romania. It starts in Bucharest and visits some of the wineries of the below.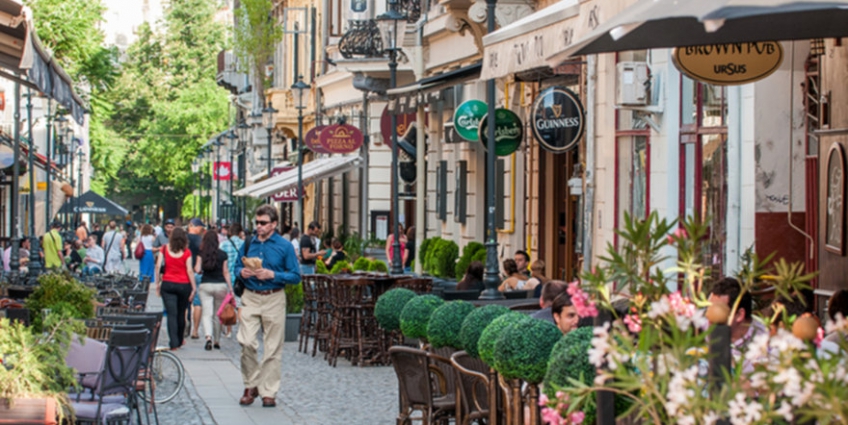 ---
Avincis – The Symbol of Romanian Wine Renaissance 
Avincis is the symbol of the revival of Romanian wines, marking a return to tradition and a glance to modernity. The vineyard is situated in the sub-Carpathian region, at the gates of the Monasteries in the North of Oltenia. They state: 'All attention is concentrated on the vine.' This vineyard suitable in size (30 planted hectares) practically covers the entire hill as well as its slopes gently descending towards the valleys. The annual rainfalls reach an average of 580 mm, comparable with the famous vineyards of Champagne, Castilia, Chile and Napa Valley.
The vine perfectly matches the structure and composition of the soil of fine clay, which possesses a great capacity to preserve the aromatic potential of the grapes, especially of Sauvignon Blanc even during dry seasons.
The picking is by hand and the grapes are put into small boxes close to the wine cellar, which is placed right in the middle of the domain so that the grapes can be immediately processed.
The white wines of Drăgăşani had their own moment of glory at the end of the 19th century, when they were awarded many medals at the world exhibition in Paris in 1867, 1889 and 1900, culminating with the honorary degree of the international wine competition of Bordeaux in 1898.
They are traditional aromatic wines obtained from the native variety Tămâioasă Româneasacă, which created the prestige of the Drăgăşani vineyard. Among the vineyards of southern Romania, Drăgăşani has always produced cooling fine white wines, with good acidity. The red wines of the region produced mostly from Cabernet-Sauvignon and from the local variety called Negru de Drăgăşani have been internationally successful.
The old local varieties such as Tămâioasă Româneasacă, Novac and Crâmpoşie Selecţionată are still cultivated but many new wine varieties have also been introduced in the Drăgăşani vineyard, such as the Sauvignon Blanc, which adapted very well to the climatic and soil conditions.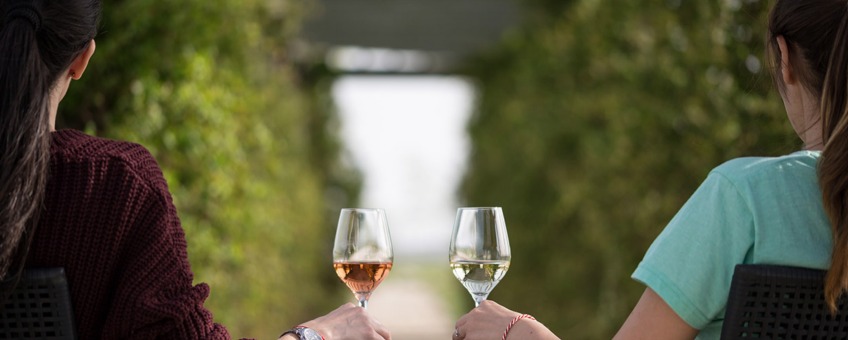 My favourite wine: Crâmpoşie Selecţionată (2011)
It's a Romanian grape variety more specifically from Drăgăşani, which adapted perfectly to its original wine region, and on its terroir of predilection.
This wine has a fresh and expressive bouquet of pear and green apple; with a persistent and liveliness attack, the palate is clean and straight, with a citrus influence combined by a light minerality. A certain favourite of the Romanian wineries.
Interested in winery tours and wine tastings at Avincis?
---
Prince Stirbey – Discover Indigenous Romanian Grape Varieties
The family of Prince Stirbey has owned vineyards in the Dragasani wine region in southern Romania since the 18th century. Stirbey wines – synonymous with outstanding quality – were well known and appreciated in Romania and throughout Europe.
The owner Baroness Ileana Kripp-Costinescu took over her property in 2001. She and her team renovated the vineyards and installed state-of-the-art winemaking technology, yet still preserve the gentle and attentive old traditions of vintners.
The owners's objective in conducting the vineyard are: furthering indigenous grape varieties and their specific characteristics and rediscovery of the regional terroir. They are promotors of natural vineyard maintenance, gentle, clean grape processing in the wine cellars and use of modern winemaking technology only where absolutely necessary.
The Stirbey Wine Estate today consists of vineyards of 30 ha (74 acres) of land, a wine cellar building built in the 1920's, sufficiently dimensioned (even by today's standards) for processing the grapes from 25 ha (60 acres) of vineyards annually, and a residential building, with apartments for workers, offices and premises.

My favourite wine: Tamâioasa Romaneasca (2010)
Elegant bouquet of apples and roses embedded in a fine Muscat – aroma, with animating acidity and a long finish – a perfect accompanist for light dishes or just as a refreshing aperitif. Semi-sweet: aromas of cinnamon, nutmeg and roses, reinforced by a residual sweetness blended with stimulating acidity. Ideal with game pates, foie gras, ripe cheese or desserts.
Enjoy winery tours and wine tastings at Prince Stirbey when you arrange a visit with us!
---
Nachbil – Reinventing Transylvania
The viticulture in Beltiug looks back on a multi-secular past, according to written evidence, though there are undocumented periods, and, according to a legend lost in the mists of time, the story starts in 1085. Pursuant to the stories told by the ancients, King Ladislaus the Saint, during a harsh battle that waged against the Pechenegs, rested at the border of the present-day settlement, where his soldiers brought him a wine-filled pumpkin. He wittily asked the soldiers what kind of pumpkin it was, and hence the name of Beltiug (in Hungarian Béltek – bél = interior, content, tek – variant of tök = pumpkin).

The idea of grapes cultivation and of a house of wines came to the owners during a journey, and they established the enterprise in 1999. The enterprise has constantly evolved and has purchased more and more land, expanding the area from the initial 2.5 hectares to 15.5 hectares.
The broad grape variety composition of the vineyard consists of red grape varieties such as Pinot Noir, Merlot, Cabernet Sauvignon, Sangiovese, Blaufränkisch and Syrah, as well as of white grape varieties such as Chardonnay, Pinot Gris, Sauvignon Blanc,  Rhine Riesling, Traminer and Feteasca Regală.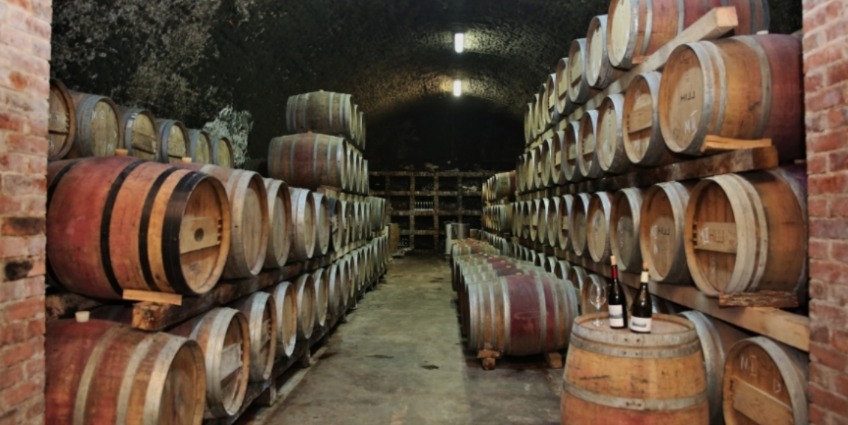 Photo credit: CramRomania.ro
My favourite wine: Riesling de Rhin (2008)
Its colour is a beautiful light yellow, that glitters in the sunlight. A wine with character, a manly wine, with boisterous acids. It is the kind of wine whose aroma lingers on and fills the oral cavity. It is one of the few wines that are particularly suited as an appetizer, but it also copes well with stuffed cabbage, cold cuts, as well as with Trapist and Camembert cheese.
Experience wine tours and wine tastings at Nachbil!
---
Rotenberg – Some of the best Merlots in Romania
The domain consists of a 25-hectare vineyard between Ceptura and Fantanele, two villages in the Dealu Mare region. It consists of some 6 lots planted with Merlot vines. The soil, made of layers of sand and clay (montmorillonite, smectite) and the climate are very similar to those of Pomerol and Saint Emillion, Bordeaux.
Rotenberg is a certain favourite of the newer Romanian wineries for its merlot wines which are made in such litho-climatic conditions and as a result are extremely fructuous, full-bodied, forward coming and complex. The lots are harvested apart, according to sun exposure, soil, vine variety and distance between rows. The vine is over 25 years old and very deep-rooted, producing grapes of exceptional quality at the detriment of the quantity. They limit the production at 5 tons per hectare. The grapes are selected manually. The "less than perfect" grapes are eliminated.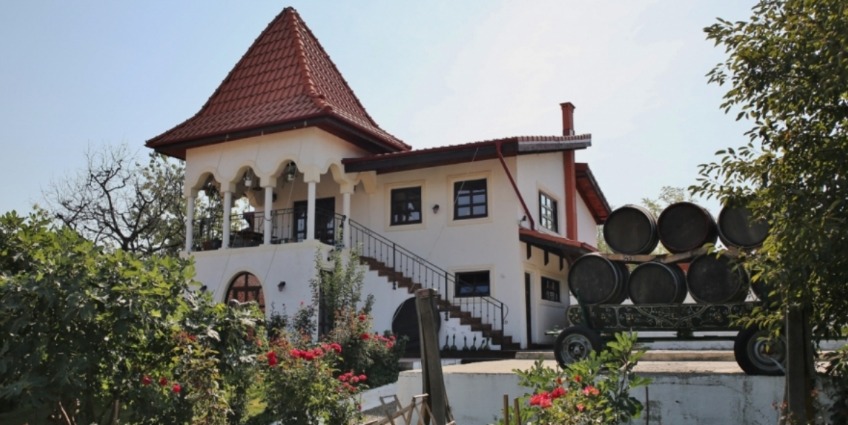 Photo credit: CramRomania.ro
My favourite wine: Merlot Classic Ceptura (2009)
Silver medal with 87.8 points at "Mondial Du Merlot" Lugano 2010; deep red colour, smooth, medium to full-bodied, long, reminding of plum and wild cherries jam with accents of chocolate and coffee, black pepper and exotic woods.
Interested in wine tastings and tours at Rotenberg?
---
Romanian wineries such as Lacerta produces wines made along the 45th parallel which positions the Dealu Mare vine estate at the same level with the Bordeaux, Saint-Emilion as well as the Tuscany vineyards, are prestigious for their rich, complex and silken taste.
The wines are kept in strictly-controlled environments, as in the recently inaugurated wine vault. When time allows it, they are exclusively maturated in barriques of high-quality oak essence from France, USA, Russia, Hungary and Romania.
Lacerta cultivates 6 varieties of red wine and 6 varieties of white wine. The assortment is made of international varieties: Cabernet Sauvignon, Syrah, Pinot Noir, Merlot, Blaufraenkisch, Sauvignon Blanc, Pinot Grigio, Rheinriesling, Muscat Ottonell and Chardonnay, as well as inland varieties such as Feteasca Neagra and Feteasca Alba.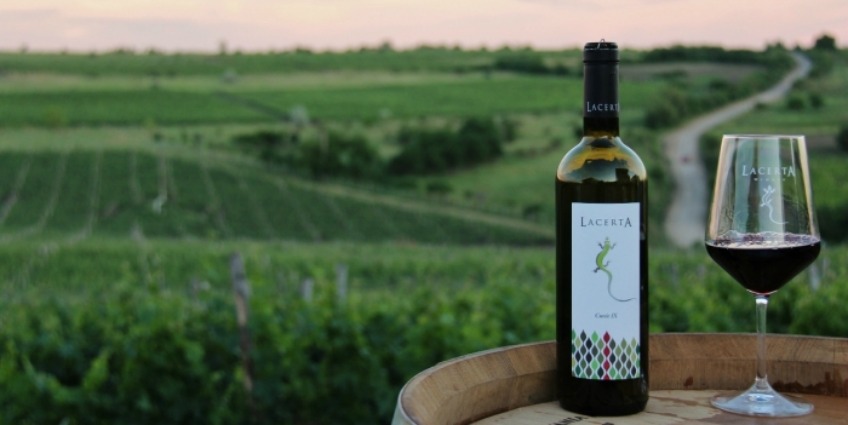 My favourite wine: Rose (2011)
Obtained from vinification in white of grapes from the Blaufrankisch sort, with a mineral flavour and smooth nuances of strawberries. The taste is alert, the citric influences keeping its freshness for a long time.
Want to experience wine tastings, vineyard tours and more at Lacerta Winery?
---
Liliac Wines
The wine-producing area of Lechinta may seem to travellers a forgotten patch of earth. To someone involved in wine production, the region reveals itself as almost made to bring forth great wines. Batos is Liliac's home. Gently rounded contours which remind one of Tuscan hill landscape and numerous watercourses meander through the broad green highlands. Sheltered here by the curve of the Carpathians, mineral-rich earth and a moderate continental climate contribute to the ripening of the very finest grapes.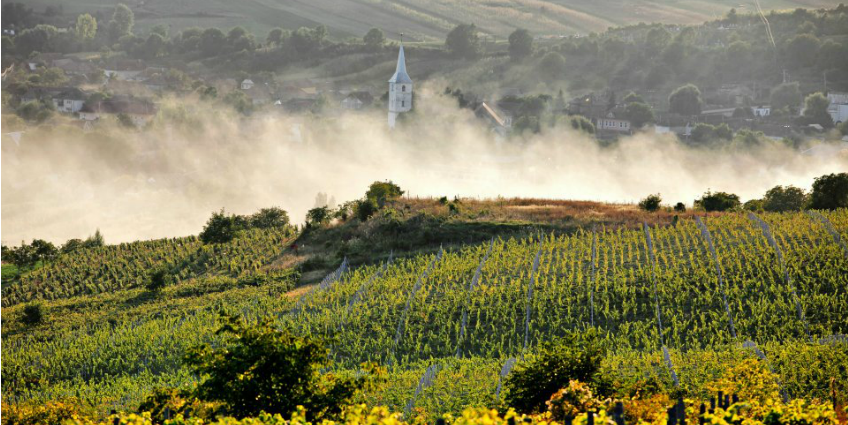 Photo credit: RomaniaTravelers
My favourite wine: Nectar of Transylvania
Of the new Romanian wineries listed, Liliac serves sweet wine lovers a unique rarity. The limited-edition Trockenbeerenauslese is produced using the legendary Schilfwein methods of the internationally renowned vintner Willi Opitz. Grape variety: Muscat Ottonel Taste: Intensive fresh lychee on the nose, tastes of ripe mango, papaya and pineapple on the palate, with an elegant honey/citrus finish.
Interested in wine tastings and tours at Liliac?
---
Villa Vinea – Italian Technology, Ancient Grapes
Villa Vinea was established in 2008 as a new winery on the Tarnava Valley, in Transylvania. The property, located on the smooth sunny slopes near the river Tarnave, consists of a 30 hectares vineyard cultivated with white and red grapes varieties.
Ancient, native grape varieties and European varieties, traditionally cultivated with love and care, vinified in Italian style, are the origin of these new and exceptional wines. The wine cellar uses gravity in the line of wine processing, to bring a plus to the quality of the processed wine. The process of drainage of the liquid part is naturally performed with no mechanical aggressions, thus resulting in a balanced must and finally, after the fermenting, a round, silken wine with pleasant naturalness and fruitiness. The soil gives Villa Vinea wines a special minerality and a hearty acidity.
The owners have a dream. Celestino Lucin, Oenologist of the year 2009 in Italy, works closely with the Romanian team to put in our glasses a wine like their souls: open and vibrant.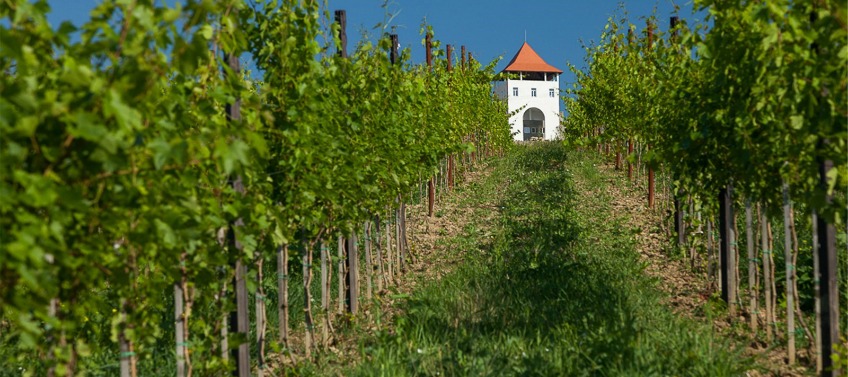 My favourite wine: Vinea Rosu Zweigelt (2008)
A unique wine in the landscape of Romanian wines, Vinea Rosu Zweigelt, has a beautiful red-purple colour and exuberant nose of ripe cherries. New variety for this region, with a very good ageing potential, nice spicy flavours and a round body with vigorous tannins.
Experience wine tastings and tours at Villa Vinea!
---
Petro Vaselo – Biodynamic Production
After a very successful experience at an industrial level, which ranked them high up on the list of espresso coffee machine producers around the world, the owners of the company, the Dal Tio  family, decided to start a totally new adventure, to enter into a new world: winemaking and the world of quality wines.
The spark which set off this new idea was the sight of the Petrovaselo region, close to Timisoara in Romania: its green hills and the typical continental climate of the area were perfectly suited for great vineyards, where the inhabitants make you feel as if you have gone back in time.
Petro Vaselo was founded in 2002 and now owns a total area of 172 ha of land, of which, in the present 42 are planted with vineyards.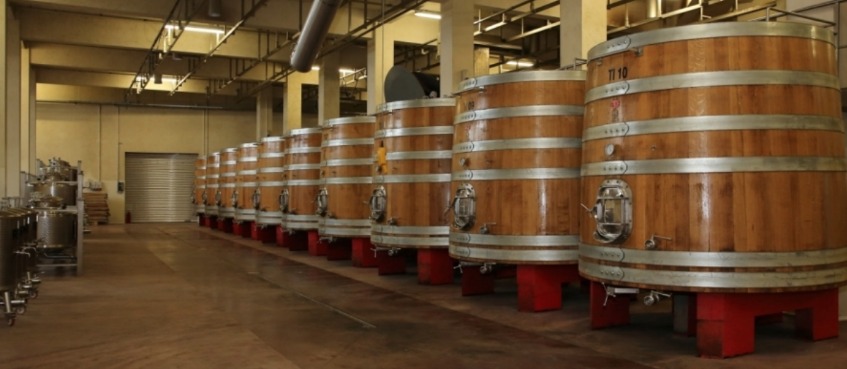 My favourite wine: Bendis Brut
Rosé sparkling wine – This Pinot Noir vineyard used to produce the Bendis wine is located on a hill with western exposure.
Enjoy winery tours and wine tastings at Petro Vaselo!
---
Got the bug to travel to Romania and book one of our wine tours?