Ride and wine, a bike or a vespa, for a day or a week, on your own or with your loved ones, along some of the most beautiful wine routes in the world. What a great opportunity to combine wine tasting with some sport.
"A bottle of white, a bottle of red, perhaps a bottle of rosé instead?" as Billy Joel used to sing, there is something for everyone on the way. Here is our selection of the trendiest tours and regions around the globe where you can "ride and wine".
---
Nicknamed "sleeping beauty", the city in southwestern France is listed as a World Heritage Site by UNESCO, also known for its notable art museums, its elegant Place de la Bourse and internationally known for being the hub of the famed wine-growing region.
The best way to explore the city is definitely by bicycle. With our unforgettable city tour, you will be able to live like a Bordelais while riding through the charming 18th century style streets.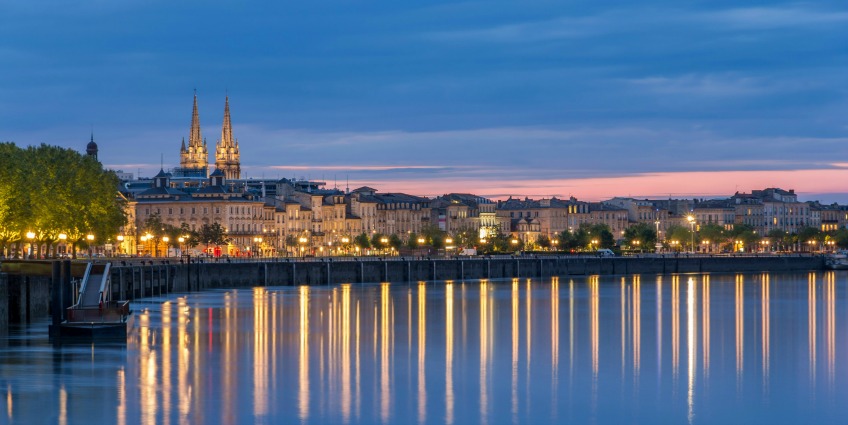 ---
In Burgundy, in east-central France, nature is to be savoured as much as the wine. The most preserved and wonderful part of the region is the route of the Grands Crus, also know as the Champs-Elysees of Burgundy. This unique wine route is best discovered on a bike. You can then venture around the vineyards and stop for a wine tasting along the way.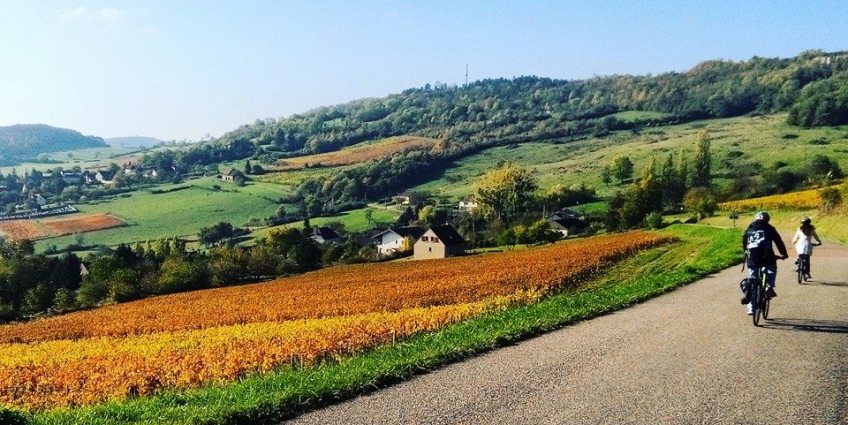 ---
Tuscany is the perfect definition of the Dolce Vita thanks to its wine, food, culture and landscapes. Having said that, riding a Vespa in Italy is everyone's dream. Today, your dream can come true with a memorable ride along the Tuscan roads. There is no better way to stroll around the famed Chianti region.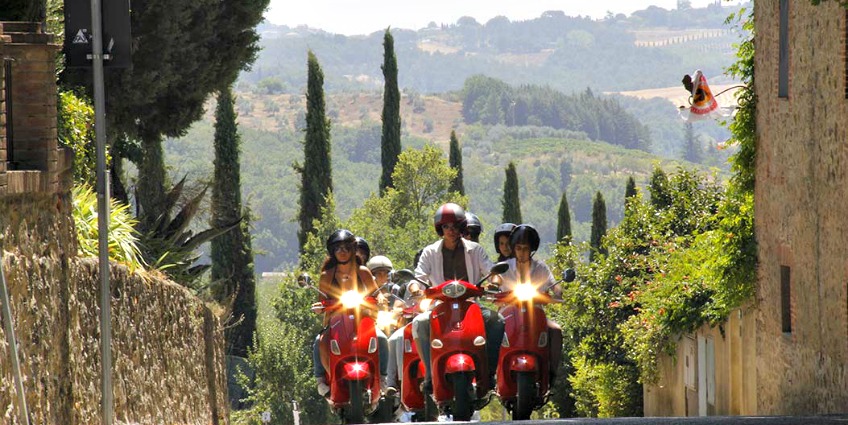 ---
Puglia forms the heel of Italy's "boot" and is known for its miles of coastline, its baroque architecture and its trulli (stone dwellings). The best way to enjoy a taste of its lovely countryside is on a bike, electric if possible. You can discover Alberobello, UNESCO World Heritage Site, and the perfumes, colours and history of this well-kept Italian region.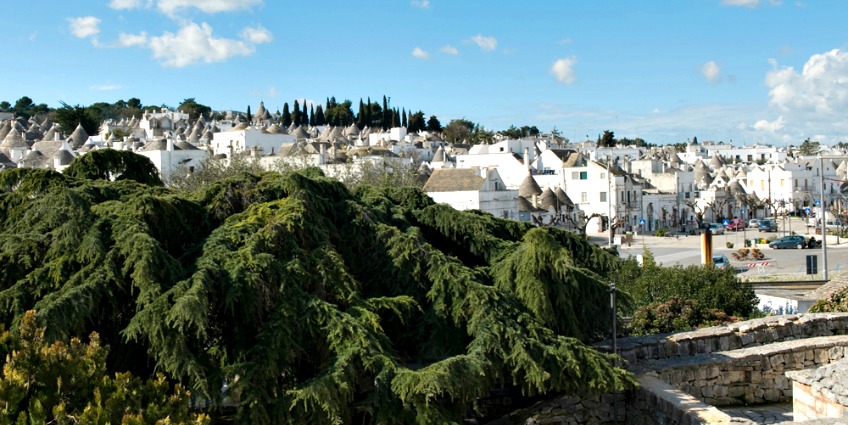 ---
Not far away from Santiago, Maipo Valley is Chile's oldest wine region and thanks to its french-inspired vineyards is mainly famous for its Cabernet Sauvignon. There, you can try Terra Mater wine estate which offers unique biking experience within its vineyard. You can discover old vines, observe nature and enjoy wine and olive oil tastings.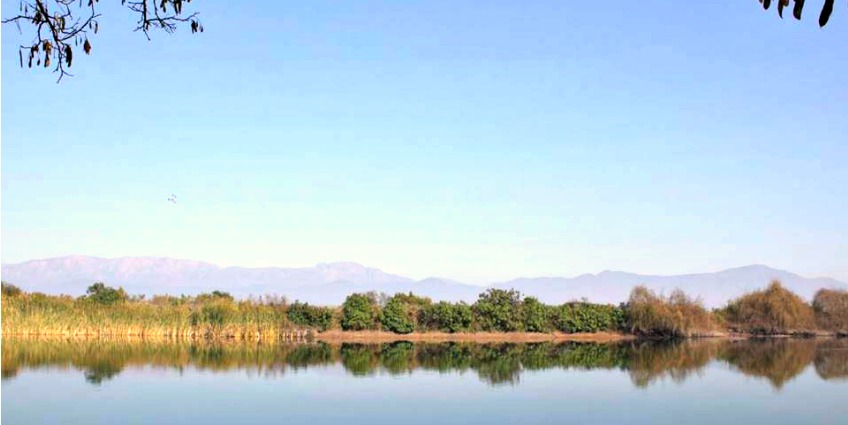 ---
Coastal region – South Africa: Franschhoek, Paarl, Stellenbosch
In the heart of the Cape Winelands in South Africa, the Paarl wine Valley is a natural wonder. With its hilly roads, you will have fun riding around vineyards, enjoying breathtaking views and tasting local wines and cheeses. You will also discover some monuments which are sources of pride for the country.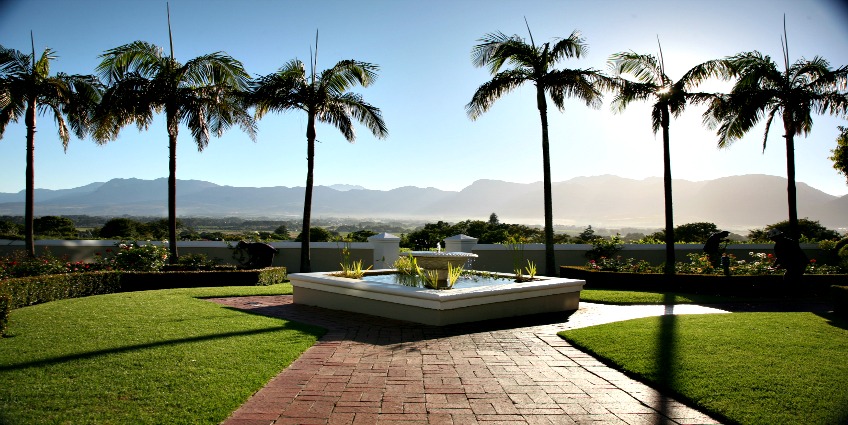 ---
Last but not least, the largest wine producing region in Latin America, famed for its fruit-forward Malbec in the western central part of Argentina: Mendoza. Get ready for a bike tour taking you in and around the small town of Maipu and visiting different bodegas (wineries). You can easily unwind while enjoying outstanding scenery and natural surroundings.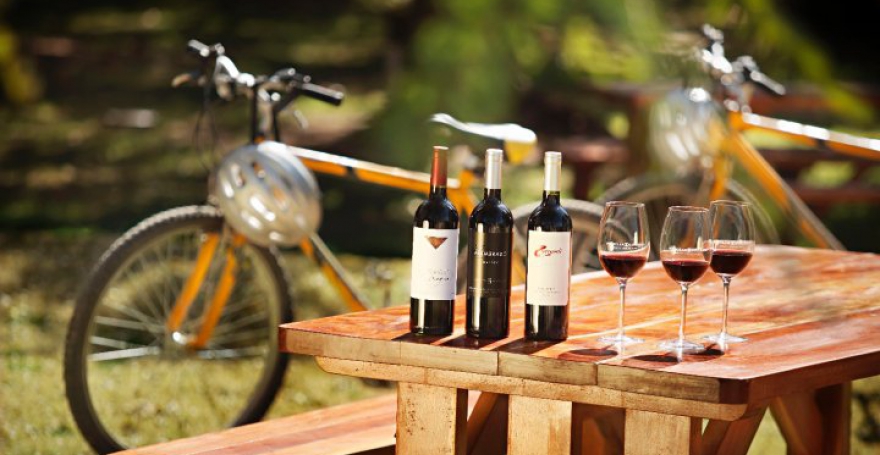 All photo credits: Our partners for Winerist