Rhone Valley: who hasn't heard of it? However, if you're thinking the wines are very similar here, you'd be mistaken. This high–quality wine region can be split into two distinct areas – the Northern Rhone and Southern Rhone – each producing very different styles of wine thanks to the differences in climate, grape varietals, terroir and soil. 
Northern Rhone makes up just 10% of the Rhone Valley and produces only a couple of grape varietals (mostly Syrah and Viognier) thanks to the terraced hillside and granite soil. Machines struggle to operate on the landscape, so everything is done by hand and, although the area is small, the wines made here tend to be of a higher quality.
Southern Rhone is much flatter and famous for its blends of many different grapes. Here the climate changes between continental and Mediterranean, with mild winters and hotter summers. Unlike Northern Rhone, the vines here are hardly protected from the mistral winds, although after the vines suffer they're often cooled down which allows for a higher acidity, as well as an intensity in flavour due to the ice the wind produces (similar to ice wine). 
To distinguish the areas in terms of grapes, Northern Rhone is the spiritual home of Syrah, while Southern Rhone is largely influenced by Grenache and, while other grapes do grow in each of these areas, these are the dominant varietals. 
---
THE WINES OF NORTHERN RHONE 
Northern Rhone boasts six types of wines: First comes the Côte Rôtie, or "roasted slope." This wine tends to be expensive but completely worth it thanks to its decadent make up: Syrah with notes of raspberry, spice, coffee, truffles, violet and chocolate. 
Next is Condrieu which allows only Viognier grapes (interestingly, this grape nearly became extinct due to its low yielding tendency and easily destructible nature). At its best, Viognier produces delicious notes of peach and honey; however, if the grapes are picked too late the wine loses its acidity and can have a bubblegum scent. 
A third wine is Cornas. Because of its intense heat, the wine is leathery and earthy, reminiscent of a fine Bordeaux. Keep in mind, you must age this wine for 7-10 years in order for it to open up and reach its full potential. 
The final three wines, Saint-Joseph, Crozes-Hermitage and Hermitage, all make use of Syrah, Marsanne and Roussanne, and are typically of very high quality. Interestingly, in Victorian Times, Hermitage was "the wine of the world." It needs a minimum of 10 years in a cellar, although reds can be aged for 50+ years and whites for 25+. While this wine can be a little expensive (starting at $60 for a bottle), remember that you're savouring a bit of French heritage. Note: Don't get this confused with Crozes-Hermitage, which is typically ready to drink when released. 
---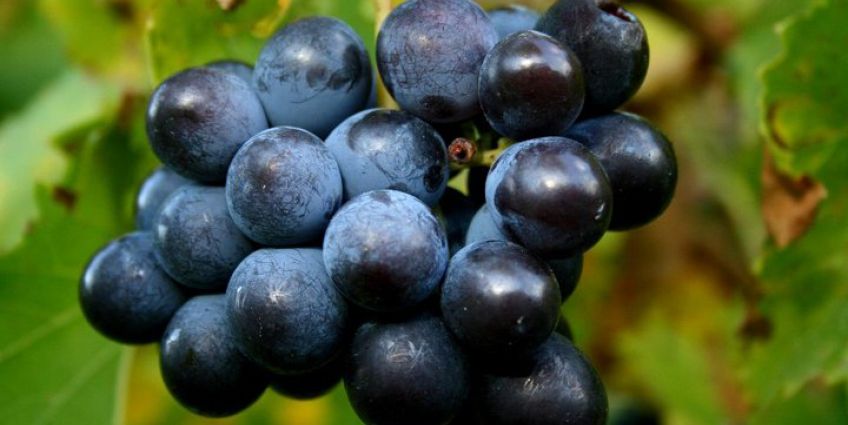 Enjoy a trip to Northern Rhone with this exciting 1-day tour. Taste some of the best French wines at different, authentic wineries, but also to learn the secrets behind making these high-class wines.

---
THE WINES OF SOUTHERN RHONE 
While Northern Rhone is known for having the higher quality wines, Southern Rhone isn't one to disregard. Châteauneuf-du-Pape is the most southern appellation, growing Grenache, Syrah, Mourvedre, Clairette, Grenache Blanc and Cinsault. The reds that come from here are often considered synonymous with Southern Rhone, turning away from the typical high alcohol, very sweet, low acid, easy-drinking wines that come from a Mediterranean climate, but instead tend to be dense, bold, earthy and often gamey and wild from the Mourvedre. Some of the best producers in this region include Domaine du Pegau, Font de Michelle and Chateau Beaucastel, to name a few. 
Côtes du Rhône and the Côtes du Rhône Villages is the region's biggest appellation, making uo 80% of it. While they make a number of great wines, because this area is very spread out, you'll find a mix of terroirs and qualities. Some of the top quality Côtes du Rhône wines include Rasteau, Château de Beaucastel and Jean-Luc Colombo. 
In Vacqueyras and Gigondas, Grenache, Syrah and Mourvedre are the main grapes. While Vacqueyras are bold and lean toward Syrah, Gigondas tend to be more rustic and almost chewy with a focus on Grenache and lots of raspberry, spice and leather. 
In Lirac you'll find these grapes, as well as Cinsault. The wines here are usually full-bodied reds offering decadent flavours of cocoa and dark fruits. And for those who enjoy rose, Tavel is the place for you. Using Cinsault and Grenache, the appellation produces a high alcohol rose wine with notes of berry and spice and a bone-dry finish. If you're used to mass-produced roses — I'm looking at you Beringer White Zinfandel — you'll be very surprised by this wine. 
---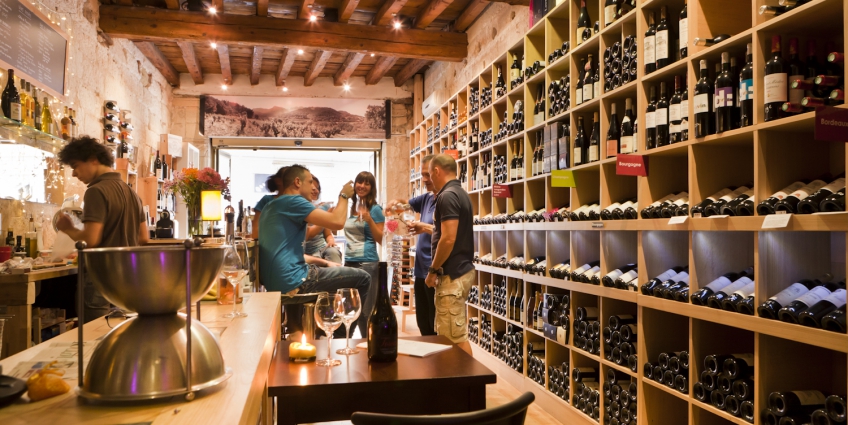 Explore Southern Rhone during this full-day wine break. Discover the area and the wineries along the way and learn all about French wines.

---
A TASTE OF THE RHONE
My Rhone Valley recommendations for anyone looking for a taste of the Rhone are, firstly, a 2011 Alain Paret Condrieu, made from the difficult-to-grow Viognier. It offers crisp peach on the nose and a strong minerality – something which points to the Old World. While the wine was on the pricier side at $70 a bottle, the balance and beautiful acid of the wine makes it well-worth the cost. 
Another notable wine is the 2011 Vidal-Fleury Cotes du Rhone, an easy-drinking and diversely pairable wine with strawberry notes – typical of Grenache – and a hint of banana, which signifies carbonic maturation. This bottle is more budget-friendly at about $14.99.  
Finally, a 2012 Les Lauzeraies Tavel Rose comes from Southern Rhone's Tavel subregion – claimed to be in the top three rose regions in the world. It was a dry rose and had ripe fruit flavors of strawberry, cherry and red currant and a bit of spice. You can get this one for less than $15 a bottle.  
---
For more information on the Rhone Valley including what to do, where to go and how long to go for, read our handy Travel Guide.