In the glass this week, we've got Mumm 6: a new cuvée which is 'redefining traditional perspectives' on ageing Champagne. Here's the story…
Shaking up the Champagne industry, Maison Mumm, one of the world's largest Champagne producers, launched its exciting new development in mature Champagne this week.'Mumm 6' spends six years in the cellars, before being rejuvenated with a special dosage liqueur from wine aged in oak barrels. The result is a rich, mature champagne with complex aromas of yellow fruit marmalade. This indulgent, gastronomic experience is carefully managed by Chef de Caves Didier Mariotti, who focuses on the vitality and longevity of Pinot Noir (over 70%), with a touch of mineral Chardonnay.
The painstaking and time-consuming process of ageing this fantastic cuvée proves that top quality Brut Champagne (like a lot of people…) really does improve with age. The wine is labelled to show the number of years on the lees rather than a specific vintage year, celebrating the time and patience which goes into the production process.
With a name like 'Mumm', it was pretty convenient that this new cuvée was released right in time for Mother's Day. And as Mother's Day gifts that 'redfine ageing' go, this one is certainly the most delicious we've come across! It is best paired with a big, meaty dish, such as game cooked in fruit or wild forest mushrooms, but if you don't have a partridge to hand, and you don't have time to forage for mushrooms, a creamy, fruity dessert will also pair perfectly.
Champagne and dessert is a pretty good way to thank your Mum for all her hard work if you ask us! For more wine and cocktail ideas, check out some Wonder Women winemakers and their wines int this feature here, or plan a day out in London for the Mother's Day weekend a bit like this here.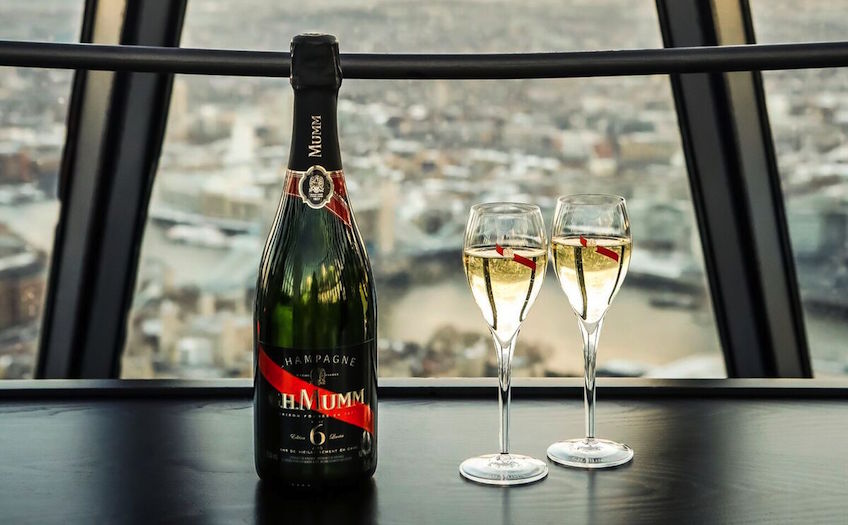 Mumm 6 is available now exclusively from Searcys Champagne Bar at the Gherkin, St Pancras, and Stratford Westfield.