Q: How do you make a Porn Star Cocktail more authentic?
A: Serve it with AN ACTUAL PORN STAR. Natch.
Our friends at trade magazine Drinks Business brought our attention to this story that we absolutely had to share with you because we know how interested you are in all things, ahem, drink-related. Right? Thought so. Well, this was a rather well-viewed feature of ours…
Anyhoo, at Winerist, we are bowing down to fried chicken joint Absurd Bird in London's Soho for giving us a headline that was impossible to ignore: the offer of a genuinely unique – if rather terrifying – way to serve a Porn Star Martini.
Here's the recipe: Take one giant drinks bowl, fill it with enough Porn Star Martini for four people, serve with straws, a passion fruit garnish and two real life porn stars called Barbie & Drew. Oh, and charge £400+ for the experience. It certainly puts a new spin on the word 'cocktail'.
What we can't ascertain however, is what exactly the porn stars do once they get to your table. I mean, do they have clothes on? Do they do… things in front of you? Do they do things WITH you and half shells of passion fruit? Maybe it's all polite conversations about career choices but either way, it feels a bit awkward. Like this photo: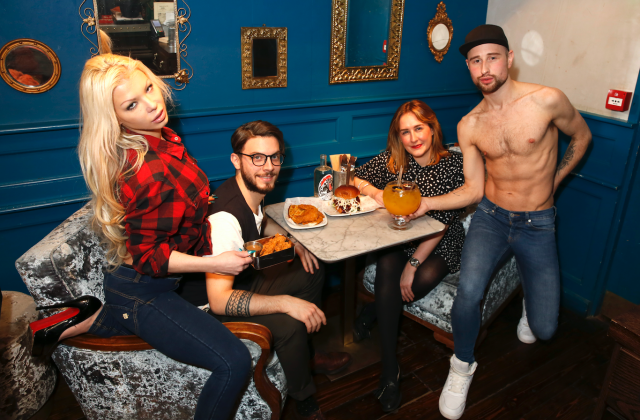 Photo credit: Drinks Business
The aptly named Orgy Martini Experience can be booked by email at absurdbird@talkertailor.com and is available for the month of February only at a price of £400+. Why not give it a go after a Bombay Sapphire Gin & Winchester Tour from London or a food tour of London's East End?
We must admit to being a little intrigued by Absurd Bird's proposition. Probably won't be taking our mothers though.