If you've been watching The Wine Show these past few weeks, you'll have noticed that Matt and James have been able to sample not only incredible wines, but also mouthwatering food prepared by French chef Stéphane Raynaud. Although we (unfortunately) can't bring Stéphane to your kitchen to cook for you, we've managed to track down his recipe for the traditional Provençal dish that is potato crique (a.k.a. potato pancake), so that you too can bring the taste of Provence to your kitchen.
Matt and James compete each week by choosing a wine to pair with the courses of a Provençal feast. To decide whose chosen wine gets a place in the Wine Case, the world's most influential wine critic, Jancis Robinson has been called upon to call the shots. Now you too can get involved and see which wines you think go best with the courses. Make up your own pairings or put yourself in Jancis's shoes and go for the wines that the boys chose to see what you think!
Chef Stéphane Reynaud, of London restaurant Tratra, is the mastermind behind each dish – check out his recipe book for more inspiration.
The Recipe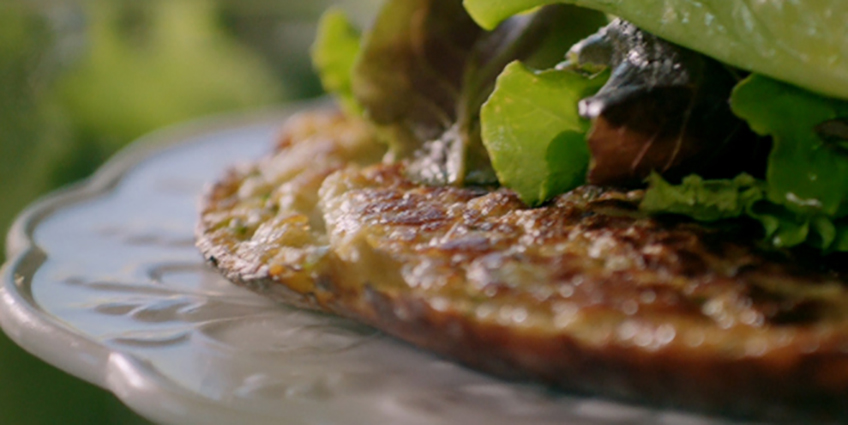 Photo Credit: The Wine Show
Potato crique is at its best when enjoyed with some lightly dressed salad leaves, making for a great warm-up dish to the main course. Here's what you'll need:
INGREDIENTS
600g of potatoes

4 eggs, beaten

1 white onion

1/2 bunch of chives

salt and pepper

200ml of olive oil

Salad leaves for serving
METHOD
1 Pre heat the oven to 200C
2 Peel the potatoes and grate into a bowl.
3 Add the eggs and mix.
4 Peel and finely slice the onion and chives and add to the potatoes and season generously with salt and pepper.
5 Heat half of the oil in an oven-proof non-stick frying pan over a medium heat and add the potato mixture.
6 Brown for 5 minutes.
7 Then place the pan in the oven for 5 minutes.
8 Remove from the oven and turn over the pancake by sliding onto a plate, placing another plate on top and turning upside down
9 Add the remaining oil to the pan and gently slide the pancake back into the pan, with the brown side up.
10 Cook on low heat for another 5 minutes.
11 Serve hot with some lightly dressed salad leaves.
Not too hard right? Now all you need to do is choose a wine (or two) to go with the dish!
Wine Pairing
For this course, Matt went for the Notre Dame de Cousignac Vinolithic, whereas James chose the Vin de Pétanque, two red wines made in Ardèche.
Notre Dame de Cousignac Vinolithic
£16.67 from Wine Searcher
'The berry fruit is as you'd expect, the mint and mushroom overtones come as a (wonderful) surprise. Beautifully fresh, lively and energetic.'
Vin de Pétanque
£10.95 from Buon Vino
The spicy blackberry aromas in this wine go perfectly with spiced Tajine or slow-cooked lamb.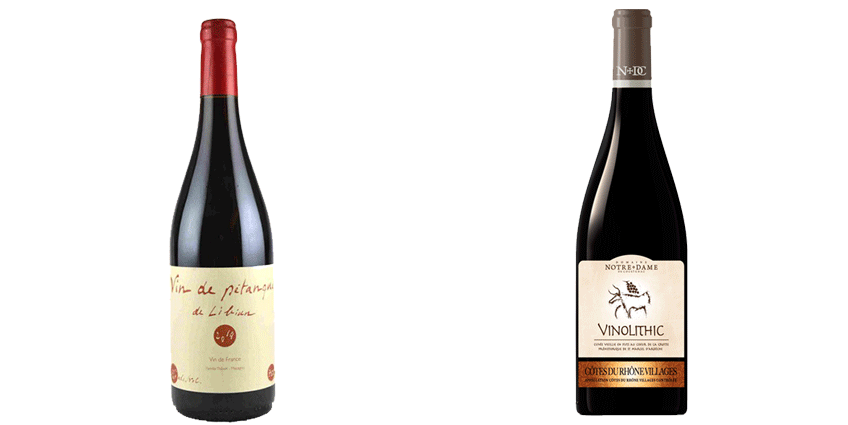 Photo Credit: The Wine Show
As The Wine Show's official travel partner, we have a dedicated website to tours, experiences and hotels inspired by the show's fabulous locations. Take a look here.