Is anyone else dreaming of a last-minute holiday to somewhere with plenty of sun, beautiful landscape and glistening seas? You can't go wrong with the gorgeous Mediterranean island of Corsica, with its serene white sand beaches, endless stretches of glistening blue sea and verdant landscape inland.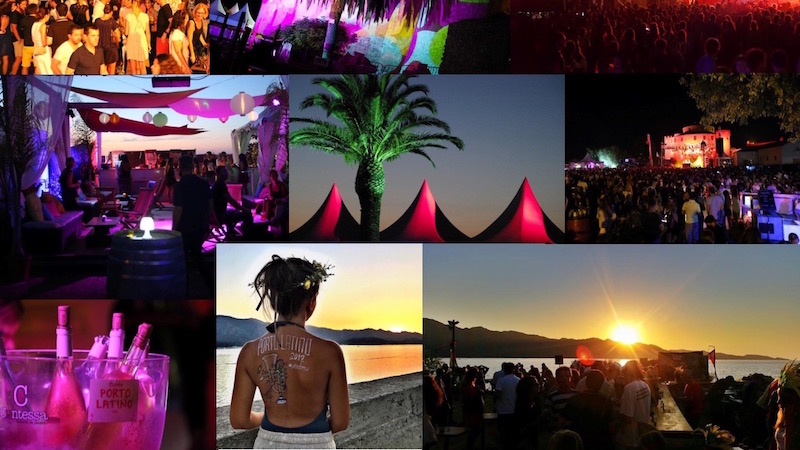 If that's sounding tempting then let us seal the deal: this weekend is their Latin and electronic music festival, Porto Latino. Take four days off and immerse yourself in relaxed festival fun with some of the world's top names in the Latin and electronic music industries, set to the picturesque backdrop of Saint Florent, a charming seaside citadel. Now in its 20th year, this famous island festival was originally dreamt up to celebrate Latin music on the island, but grew to involve other genres. The line-up has seen the likes of Buena Vista Social Club and The Avener, and this year Sergent Garcia, HER and Etienne de Crecy are among the many excellent acts.
Corsica's beauty is just one reason to get on that flight this weekend: the fresh local produce and fantastic rosé wines are more than enough to convince us! Make sure to visit the Casellu foodtruck to sample their burgers made with locally-sourced goat's cheese, charcuterie and myrtle-infused ketchup! And for dessert try their Corsican marshmallows, bursting with the island's signature flavours: chestnut honey, citrus, Mediterranean herbs and myrtle. Watch the sun go down to the beat of Latin rhythms and enjoy the lively atmosphere among charming cobbled streets.
Porto Latino is on from 4th-7th August in the charming seaside town of Saint Florent in Corsica. There are four direct flights a day between London Stansted and Bastia, where there is a free shuttle to the festival.
Visit www.portolatino.com for more information.
Can't make it to Corsica in time? Have a look at our recommendations for food & drinks festivals around the world this summer instead! If you're in the mood for some other Mediterranean fun this summer then don't miss our guide to Provence wineries!