In celebration of National Poetry Day, Winerist is taking you around the world with our selection of poems about wine. We find that poem-writing is best done while enjoying a great bottle – somewhere inspiring.
The Roman poet , Horace, knew a thing or two about drinking wine. No doubt his childhood in Southern Italy stemmed his love for basking in the sun and appreciating a good drink. Horace enjoyed wine so much he even wrote a poem about a wine jar.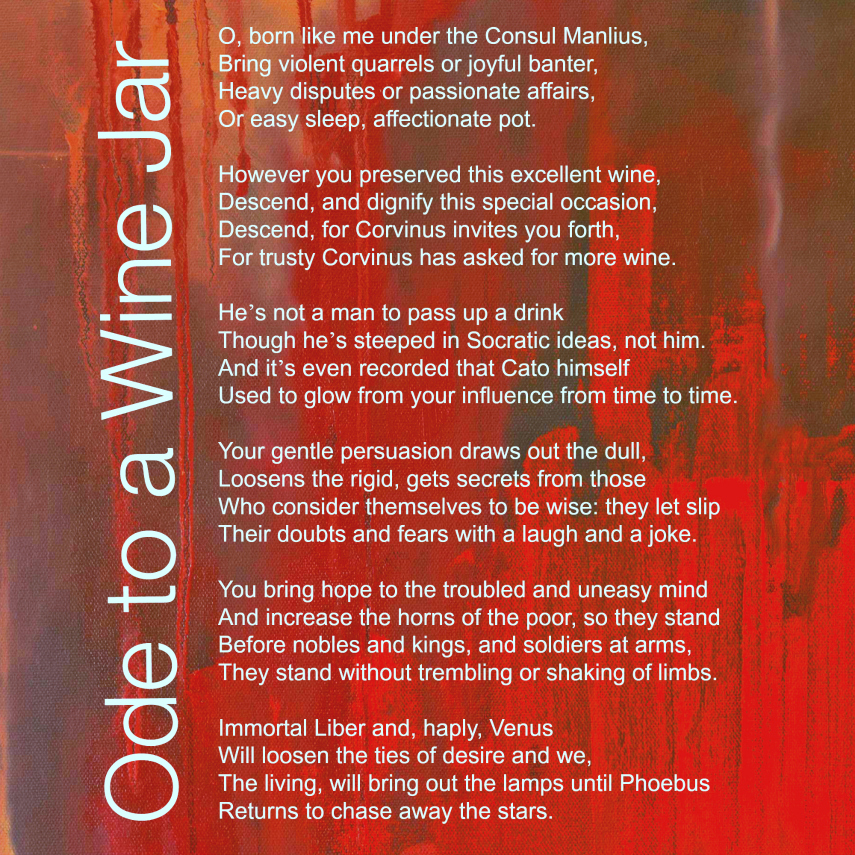 ---
The esteemed Chilean poet Pablo Neruda wrote beautiful and sensual poems that earned him a Nobel Prize in Literature in 1971. His passion for life can be seen through his writings, including this poem on wine.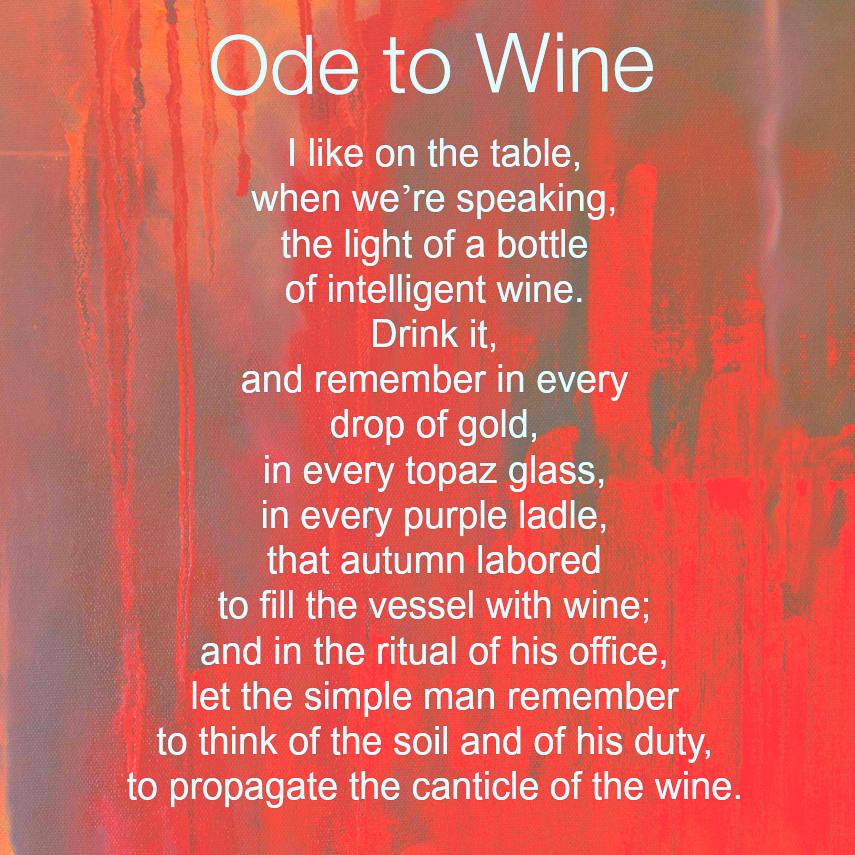 ---
French author and poet André Theuriet is best known for his writings which reflects life in provençal France. Many of his poetry were inspired by the natural world. In this poem, titled "The Vine in Blossom", Theuriet alikens himself to vines and celebrates the joys of youth.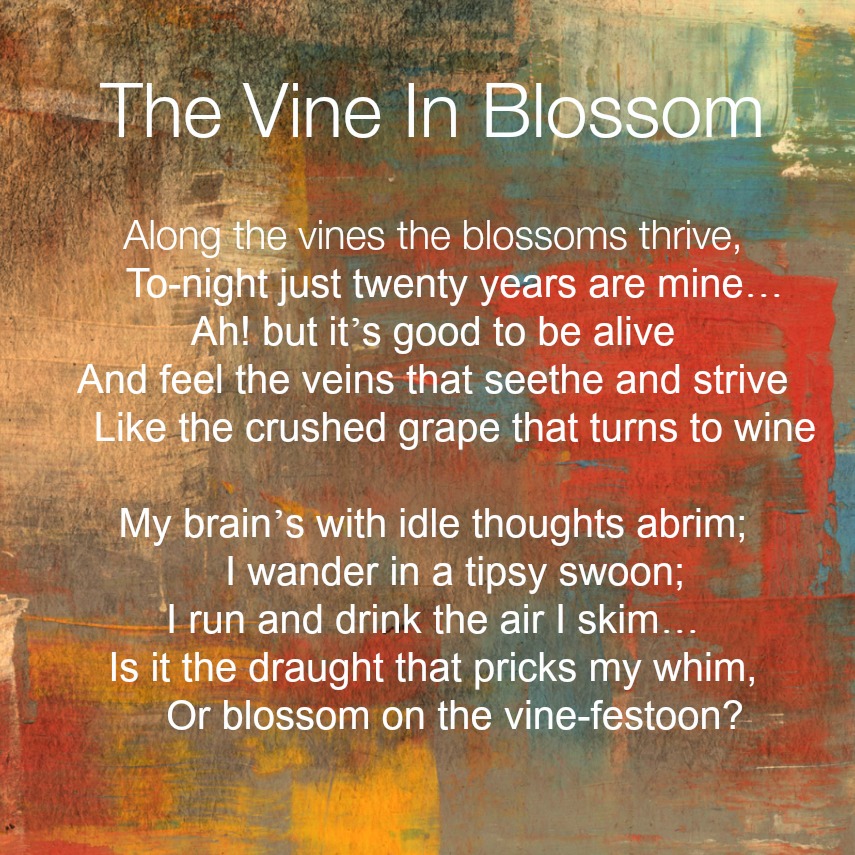 ---
We hope that these poems have inspired you to sit down with a glass of wine and write your own poems. The staff here are Winerist also tried our hands at writing poetry. Here are two to send you off with:
Poem #1 
There once was a man who liked wine;
It made him feel happy and fine
Red or white, he won't care.
He'll take whatever's there.
Watch your glass cos he'll take yours and mine.
Poem #2
Writing poetry
Is an impossible task
Without being drunk
---
Let us know what you think in the comments below!