Port isn't perhaps the first thing you would expect to see in a cocktail cabinet, but with its multitude of styles and flavours it has most definitely earnt its place there.
Younger ruby ports are packed with fresh, ripe fruit flavours which alongside their sweetness offer a great alternative to often artificial-tasting syrups commonly used in cocktails.
Aged in small barrels, tawny ports achieve more complex characteristics developed through oxidative ageing. This gives the wines notes of dried fruits and savoury nutty flavours. Used in a cocktail this adds a layer of depth while also helping to balance out sweetness levels.
Often forgotten about white ports, made from white grapes such as Sercial and Malvasia, are perhaps the most flexible of all. Ranging from off-dry to sweet, they can add acidity and notes of citrus, nuts and honey – providing a perfect substitution for many accent liqueurs.
This festive season why not try adding port to your drinks and surprise yourself with just how versatile they are – here are a few ideas to get your Christmas creative cocktail juices flowing!
Christmas Eve
It might be tradition to leave Santa a mince pie and glass of port to fortify him on his global travels, but this year treat him (and yourself) to a new take on things with a mince pie port cocktail.
The rich flavours of the mincemeat which include dried fruits, citrus and sweet spice – are beautifully matched to the intense fruitiness of Noval Black Reserve, a new-age port style, great chilled and also in cocktails.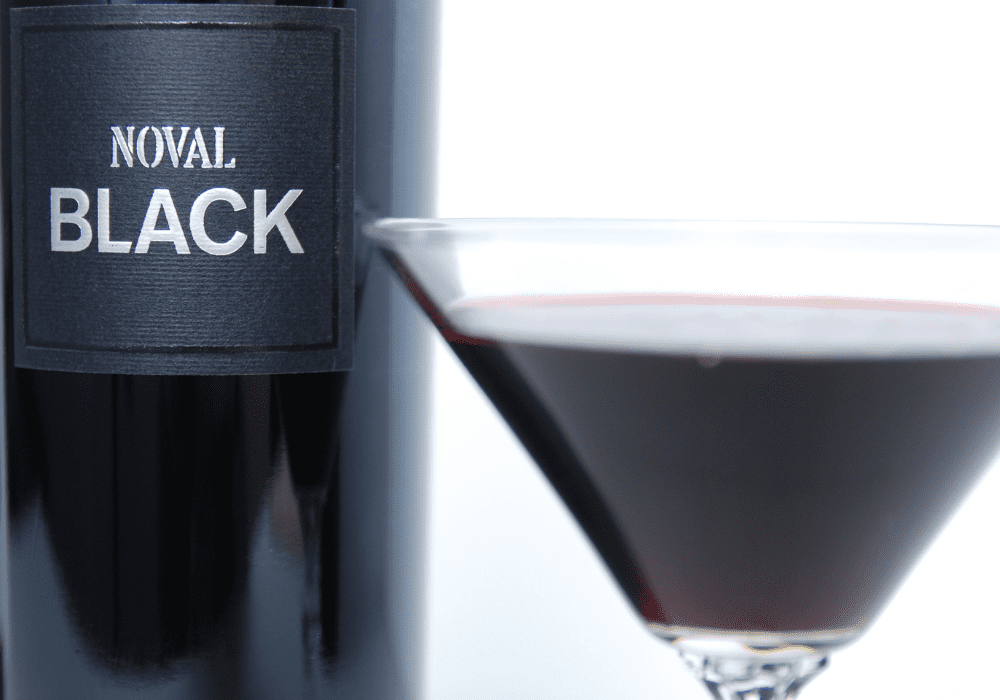 Ingredients
50ml/2fl oz Noval Black Reserve
25ml/1fl oz cognac
25ml/1fl oz gold rum
2 tsp mincemeat
2 wedges Clementine, squeezed
Method
Place all the ingredients into a cocktail shaker. Add a handful of ice and shake hard.
Strain the drink into a martini glass using a fine strainer. Garnish with lemon zest and serve.
Christmas Day
Today is the day – and as always there is lots to prepare and do. Take a deep breath in, mix up this P&T (port and tonic) and start as you want to carry on – chilled and calm.
With the Christmas meal plate always being a little fuller than it needs to be, not to mention the handfuls of nibbles somehow consumed throughout the day, this cocktail is a much needed light and refreshing hit.
Ingredients
50mls/2fl oz Noval Extra Dry White
150mls/6fl oz Tonic
Lemon slice to garnish
Method
Fill a highball glass with ice. Pour in the tonic, then add the port. Stir lightly. Garnish with lemon and enjoy.
Boxing Day
A day for leftovers, relaxation and eating any remaining individually wrapped chocolates.
Embrace the indulgent mood of the day and enjoy this luxurious take on an expresso martini.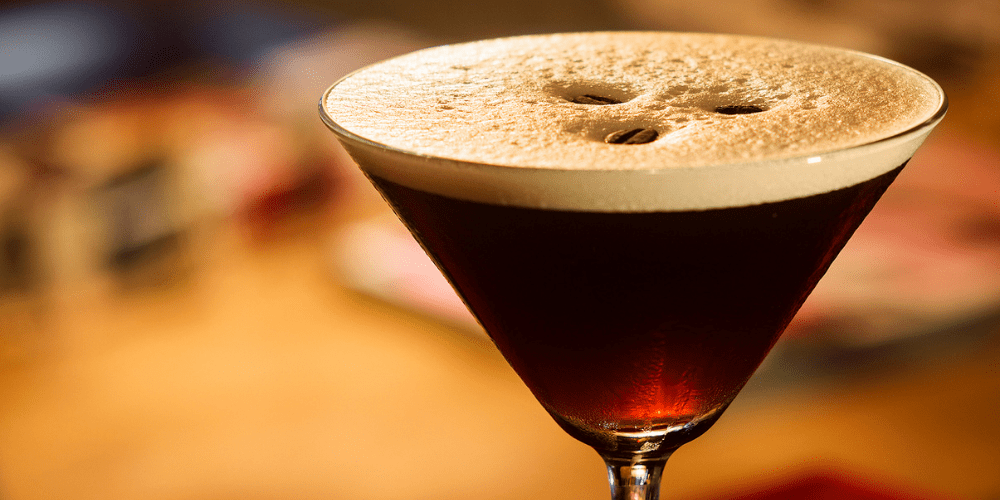 Ingredients
50ml/2fl oz Noval Tawny 10 year old Port
50ml/2fl oz cold brew coffee
25ml/1fl oz Irish cream liqueur
Method
Mix all together in a shaker filled with ice. Strain into a martini glass.
New Year's Eve
This evening is all about glitter, sparkles and of course when it comes to drinks – bubbles!
With the last year or so being such a damp squib – this New Year's Eve there is no excuse not to go full on and jazz up the usual glass of fizz with this Portmanteau cocktail.
The port adds a depth of flavour to the drink while the sweetness balances out the acidity of the sparkling wine and fruit juice.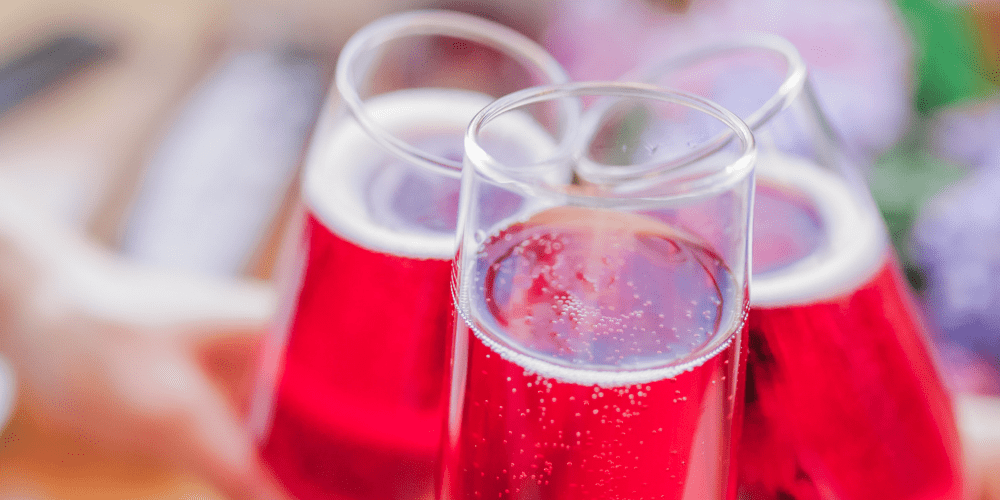 Ingredients
25ml pomegranate juice
25ml Quinta do Noval LBV Unfiltered Port 2016
1 dash orange bitters
75ml sparkling wine
Method
Add all ingredients into flute, lightly stir.
Betwixtmas
That weird time in-between the excitement of Christmas Day, relaxation of Boxing Day and the celebrations of New Year's Eve.
With no set agenda during these days, it's a great opportunity to invite some friends around for a catch up. This port punch is easy to make and even easier to enjoy – the perfect crowd pleaser.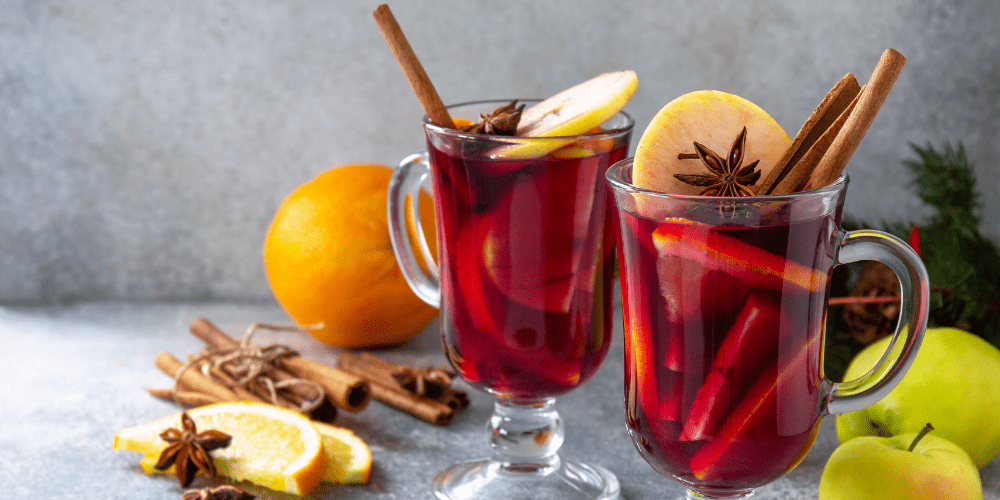 Ingredients
400ml Noval Tawny Reserve Port
1/2 cup (125ml) rum
2/3 cup (165ml) cold-pressed apple juice
5 oranges, thinly sliced
2 cinnamon quills
1 cup (250ml) lemonade
Method
Mix all together and serve in whatever vessel is handy, add ice.
Hopefully these recipes will inspire you to get creative in the cocktail kitchen and help to put the 'merry' in Merry Christmas.
---