Father's Day is being celebrated this week on the 16th of June, both in the US and the UK. And I am a firm believer that there is no better way to celebrate your father than by being with him, ideally listening to dad jokes over a few glasses of something special. Sadly, my husband's father passed away 10 years ago today. But we make it special for him and every summer BBQ we host is in his honour. We eat his favourite foods and we ban the ones he hates (that means no beetroot to be seen within 100 miles). And when it comes to drinks, it's his favourite beer to start, red wine with the BBQ and a bit of Port for going down memory lane.
My own dad lives far away from us and I rarely get the chance to be with him on this day. But it is in honour of the 3 Fathers that are closest to my heart that I made the selection below. These are the wines, beer and spirits I would love to enjoy with these 3 men. I hope you agree and if you have other suggestions, then why not post them in the comments so we can add them to the list?!
Happy Father's Day and happy day to all of your celebrating dad today!
For the White Wine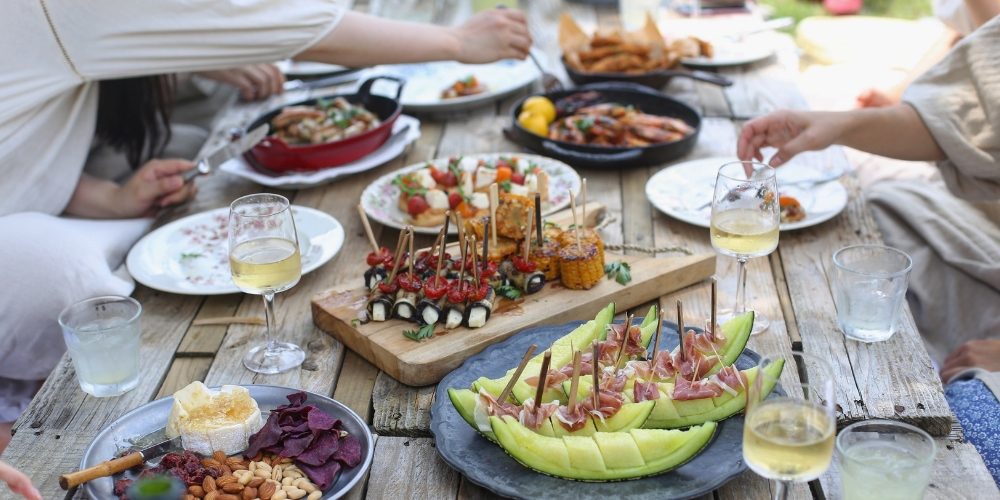 Pascal Jolivet Sancerre "Sauvage" – RRP £37.19
The Loire has been a favourite of mine for whites in recent months. You can find freshness, complexity, great wines made for food and for this special occasion, I would go to the Pascal Jolivet Sancerre "Sauvage" at Amazon, Hedonism wines and The DrinkShop.
The grapes are organically grown in this wine and are hand-picked and sorted. This wine lives up to every expectation. Elegant and subtle, yet rich on the palate conveying the characteristics of a wine made with much care. It's perfect for fish and for poultry. But don't blame dad if you catch him drinking a glass of this with not much else! Served cold, it is both refreshing and great for awakening the palate.
For the Red Wine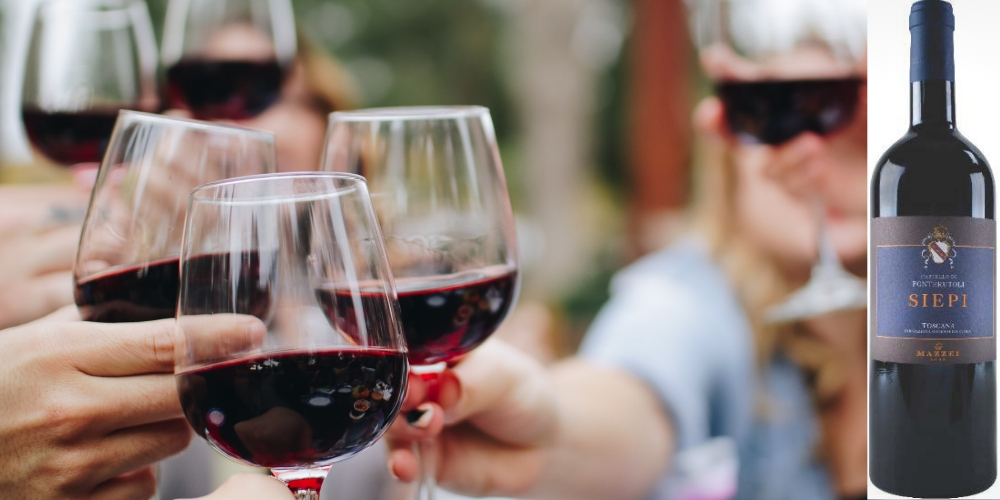 Credit: IG Wines
Siepi 2015, Mazzei – RRP £60
I love Tuscany and it's where I have taken my heart and never quite brought it back. Deep, at the heart of Chianti, is the Mazzei family. Very much one with the terroir, breathing everything that this exceptional wine region has to offer, the vines where the grapes for this wine grow, are being looked after on the hills facing the Val d'Elsa, in the heart of the Chianti Classico. This is a place where viticulture and winemaking a blended to perfection and there is the one red wine to will make your dad jump out of his seat.
TO VISIT THIS ESTATE WITH US, SEE THE FULL DETAILS OF THE MAZZEI ESTATES ON OUR SITE:
Castello di Fonterutoli in Tuscany
For the Port Wine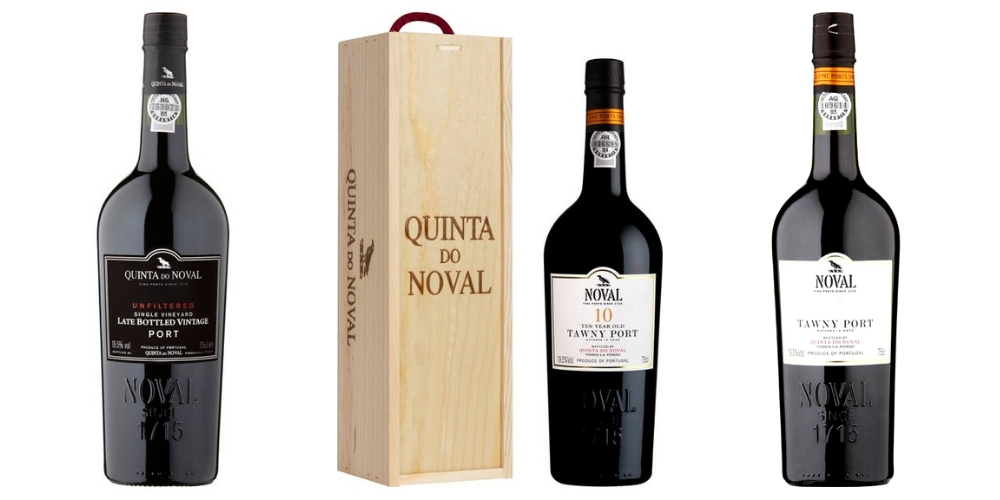 Credit: Ocado
I went to one of my favourites – Quinta do Noval and a Port I go to for any special occasion. It was hard for me to make the choice here, but I picked between these two – perfect for Father's Day, no matter what weather you end up getting.
Quinta do Noval Late Bottled Vintage (unfiltered) 2012 – rrp  £22.50 – but now on OFFER at Ocado at £18.25
This is a wine that is definitely for celebrations. Noval's award-winning Late Bottled Vintage is not only unfiltered, to preserve the full rich depth of the wine – but is also made solely from grapes grown on the 145-hectare estate, perched high above the River Douro in northern Portugal. This port – often called the 'baby vintage',  has all the characteristics of a classic foot-trodden vintage port, yet is matured in large casks to retain the fresh red fruit characters, and to allow the sediment to clear before bottling. So you can serve it from the bottle, with no need to decant.
Or, if you want to go for something richer, I would opt for
Quinta do Noval 10 Year Old Tawny – RRP £24.99 at Ocado and multiple independent retailers.
Rich, with crisp cherry fruit and those distinct nutty flavours for which these wines aged in small wooden barrels are known. At Noval, thanks to its collection of very old Colheita vintages, we have a great 'library' of tawnies from which to make the 10, 20 and 40 year old blends.  Thus, they often taste older than the designated age – a hallmark of the Noval style. The Noval 10 Year Old Tawny, made from grapes grown on the estate, and foot-trodden in the traditional way, is fresh, fruity – and extremely versatile. This is perfect for BBQs and you should serve it chilled as an aperitif or as a refreshing end to a summer meal.
For the Beer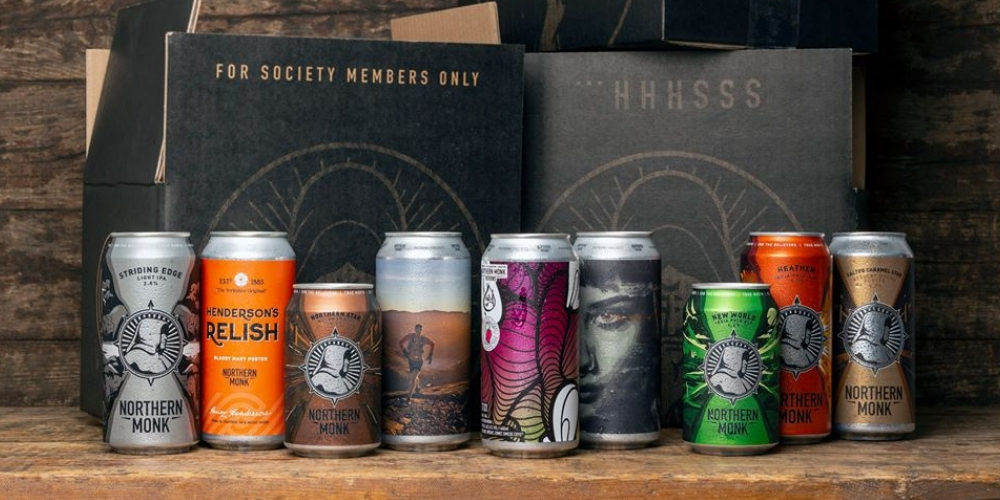 Credit: Northern Monk
Northern Monk is an independent brewery based in Holbeck, Leeds. Taking the inspiration from the Northern sceneries and the history of monastic brewing, they create high-quality beers, by combining traditional values with a progressive approach to ingredients and techniques. Turning a Grade II listed mill into a brewery, in the spiritual heart of the industrial revolution, Northern Monk takes thousands of years of brewing heritage to craft beers to taste, to savour and to love. The best way to try this exciting craft beer isto go on a tour at the brewery and taste the tap beer, brewed on the floor below, which means that you're drinking the freshest beer that they can serve.
Northern Monk Eternal Session IPA Yorkshire – RRP £2.00
Find it at Northern Monk or Waitrose
FOR THE BEST IDEAS ON TRAVEL GIFTS FOR DAD THIS YEAR, SEE OUR RECOMMENDATIONS IN OUR DEDICATED FATHER'S DAY TRIP IDEAS