The U.S. West Coast is well-known for its wine regions, but it's time the East Coast received a little credit too. Philadelphia is the most historical city in the United States, but did you know you could squeeze in a visit to a nearby vineyard or a tasting at a winery during your History field trip? In Pennsylvania (and nearby New Jersey and Delaware), you can uncover some of the best kept secrets in the world of wine.
The Brandywine Valley Trail consists of eight estate vineyards in Chester County, PA. They are located anywhere from just 45 minutes to an hour and 45 minutes from Center City, PA. Some local Philadelphian favorites include Chaddsford Winery and Paradocx Vineyard. All the vineyards and wineries come together to host a large variety of wine events and celebrations throughout the year. The Brandywine Food and Wine Festival will take place this June. Individually, several of the vineyards also offer special classes and events.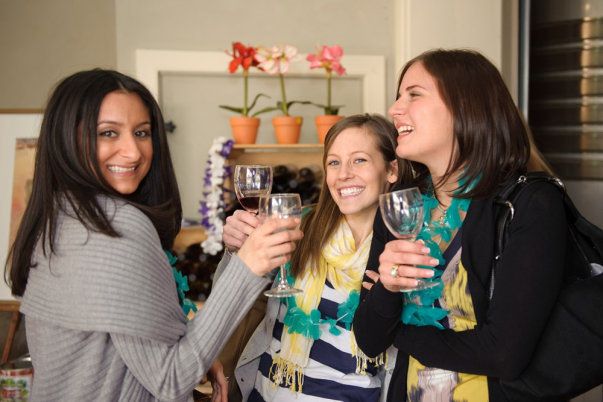 Our favorite amongst the Brandywine Valley Trail is Penns Woods Winery in Chadds Ford, PA. Located just a 35 minute drive from Philadelphia, the tasting room offers high quality, award-winning wines. They also offer several fun classes like Yoga in the Vineyard and other events that vary every month. In May, they will hold their annual Wine & Jazz Festival. We attended the Wine & Cupcake Pairing featuring Dia Doce's Gourmet cupcakes and had a wonderful time. The staff is very friendly and knowledgeable. The tasting room and grounds are inviting and peaceful and the wines are wonderful.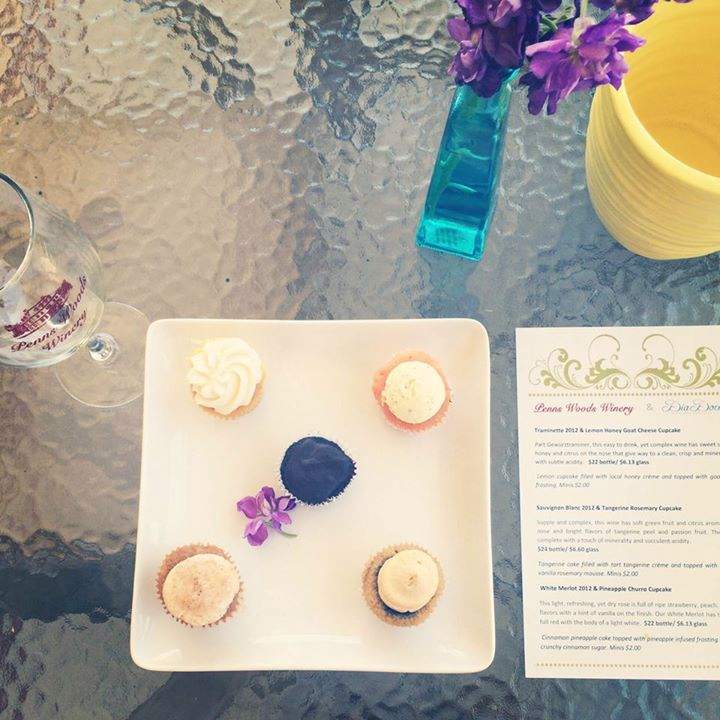 The Brandywine Valley Trail is not the only thing PA has to offer in unique wine experiences. Not far from Philadelphia you will also find nine other wineries which make up the Bucks County Wine Trail. Local favorites include New Hope Winery, Sand Castle Winery and our personal favorite…Crossing Vineyards and Winery in Washington Crossing, PA.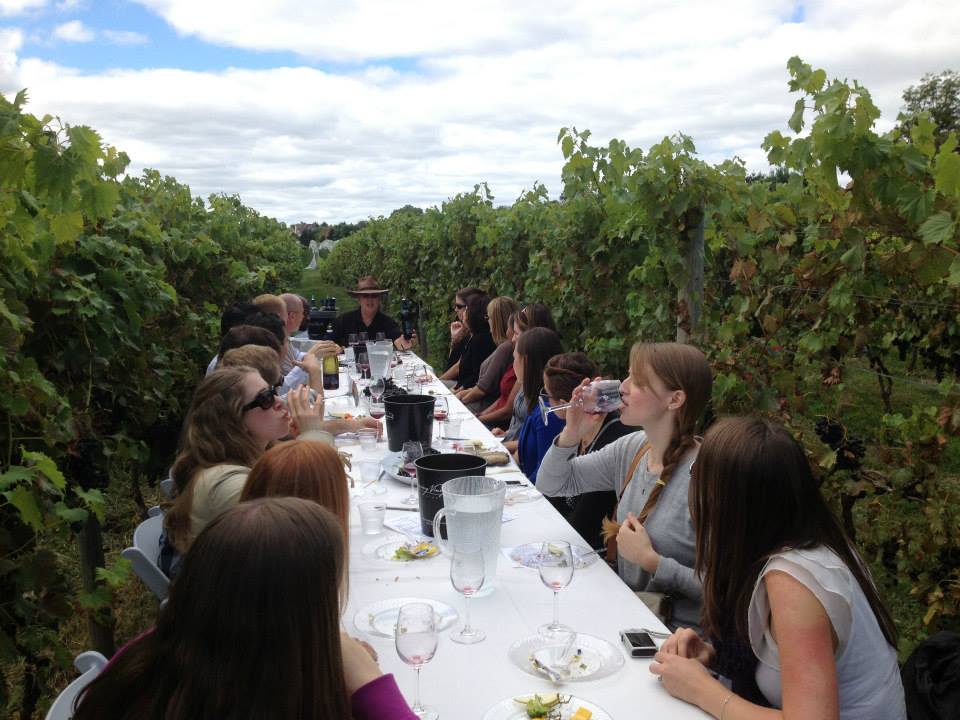 Delicious wines and gorgeous grounds, Crossing Vineyards & Winery has become one of our sweet escapes for a much needed girls' day out. Besides its beauty and award-winning wines, what sets this winery apart are the wide variety of fun wine tasting classes and events they offer. We've attended the Pairing Chocolate and Wine class as well as the Pairing Cheese and Wine. Other classes include anything and everything from Wine Tasting & Yoga to Tasting for Dads. The vineyard and winery are located only about a 45 minute drive from Center City Philadelphia.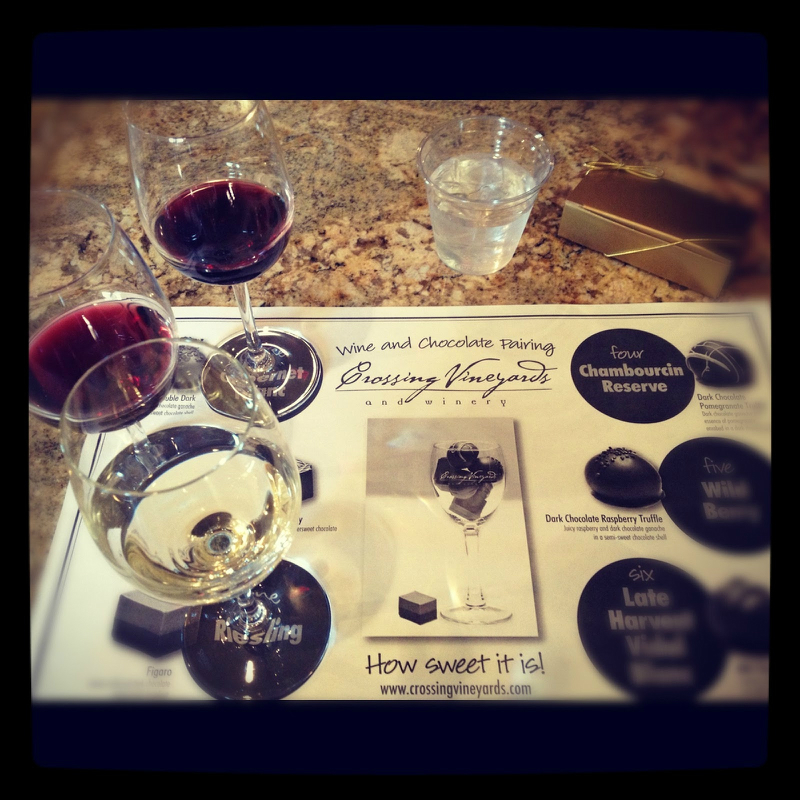 If you are planning a trip to Historical Philadelphia, you do not want to miss the opportunity to explore both Pennsylvania's countryside beauty and city life excitement. You'll find foodie heaven in Philadelphia. The restaurant scene is really growing in Center City and its surrounding areas.  And what goes great with Wine and Food? Fashion.  "Accessorize your wine" is our motto. Always keep it sexy, but classy. Ladies, just because you're a wife, mommy or no longer 21 doesn't mean you can't give yourself a little extra love. So, get your hair and nails done, rock a hot outfit, put your lipstick on, grab a friend and a glass of wine and join us in our wine adventures…
For more tips on where to wine and dine in Philadelphia and surrounding areas you can visit the Vino & Vintage page.
"Rather than conforming to a style, it's the grapes that lead us to what we do. " ~Richard Searle (Mathwhero Wines)
"Fashion is not something that exists in dresses only. Fashion is in the sky, in the street, fashion has to do with ideas, the way we live, what is happening." ~Coco Chanel
Written by Vino & Vintage. Two wine connoisseurs, foodies, fashionistas and mothers who share their adventures in the world of wining and dining from Philly to L.A. You can find Vino & Vintage on Facebook, Twitter, Instagram, and most other social media networks.