It's nearly November, which means we have a fresh new batch of exciting festivals just for you! Slide into your slippers and get cosy with us as we tour you through some of the best wine and food events around this month. Indulge in the richer, full-bodied wines that autumn has in store, like the plummy Nerello Mascalese or the dark cherry red Grenache. We'll take you to England, France, Australia, Italy, North America and back again for a truly cultured tasting trip. Swirl earthy reds and aromatic whites on your tongue, along with appetising nibbles for an immense, flavour-driven experience. Here are our hand-picked lineup of the best wine and food events happening this November.
Discover the Autumn Truffle Festivals in Italy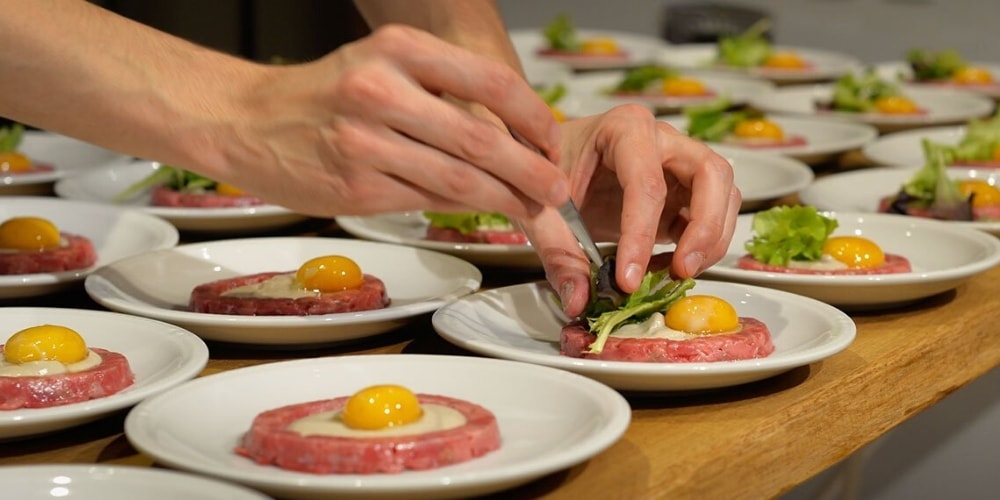 Photo credit: The Alba Truffle Show
Where: Piedmont, Italy
When: October – November, 2019
If you like your truffles fresh, authentic and plentiful then you need to get yourself down to the vast array of truffle festivals happening in central and northern Italy! White truffles are a top Italian culinary treat so it only makes sense that Italy dedicates numerous festivals to celebrate their very existence. Piedmont is home to the most popular truffle event in Italy – The Alba Truffle Show, and calls to all foodies who want to experience Italy's mouth-watering autumn dishes too. Book your tickets and let the scent of fresh truffles fill your lungs. Visitors can expect wines of the Langhe Roero and Monferrato territory, high-quality tailor-made dishes, workshops, Show Cooking, phenomenal guests from the world of entertainment and more.
The Annual SquareMeal Tasting is back!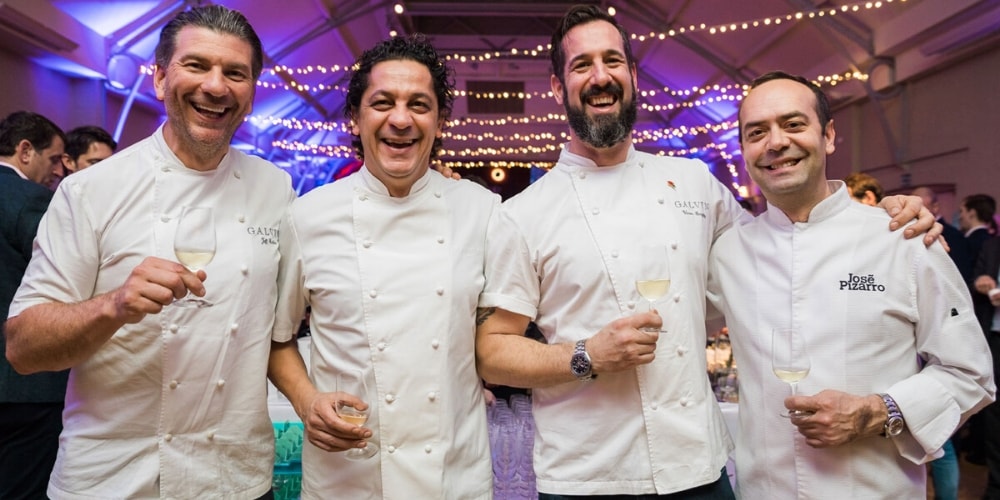 Photo credit: SquareMeal Food and Wine Tasting
Where: London, England
When: Wednesday, November 6 2019
Can you imagine food from London's best restaurants, premium quality wines, bubbles and cocktails all together in one room? If yes, then you've just pictured The Annual SquareMeal Food and Wine Tasting, one of the best food and wine events in London. If you wanted to get a glimpse into the capital's very diverse and buzzing restaurant scene and a closer look at the leading wine and drink brands from across the globe, then book your tickets and come along this November to see some of the best chefs, drink experts and sommeliers in one place.
Whistler presents an epic Celebration of Food and Wines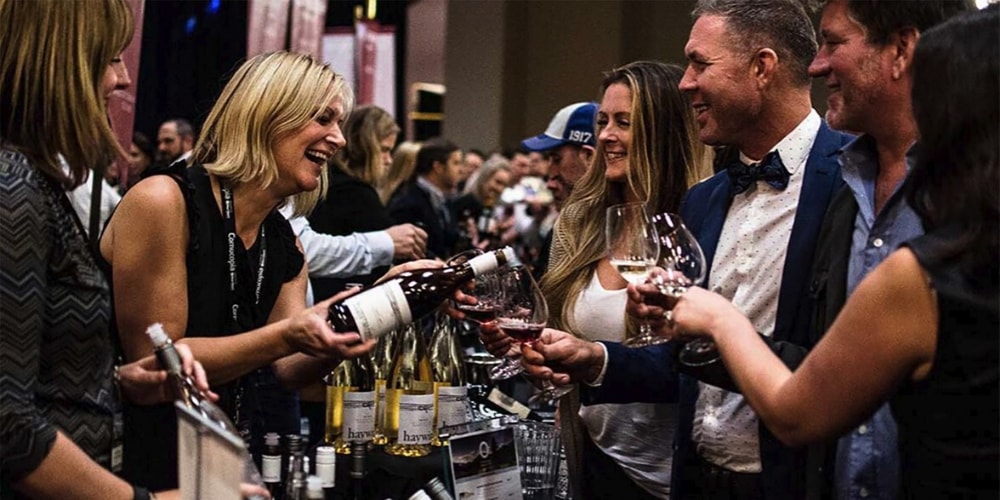 Photo credit: Whistler's premier food and wine festivities
Where: British Columbia, Canada
When: November 7-17, 2019
Come over to British Columbia for an unforgettable food and wine extravaganza! Get your tickets and indulge in a wide range of delicious food and wine tastings over the course of ten days! Attend fascinating drink seminars, exquisite chef luncheons, intimate winemaker dinners, avant-garde after parties and so much more. It all starts November 7 and runs for 10 days, concluding on the 17th. Whistler's premier food and wine festivities take place every year in autumn and always leave guests counting down the days 'til the next one!
Western Australia's Gourmet Escape Wine and Food Festival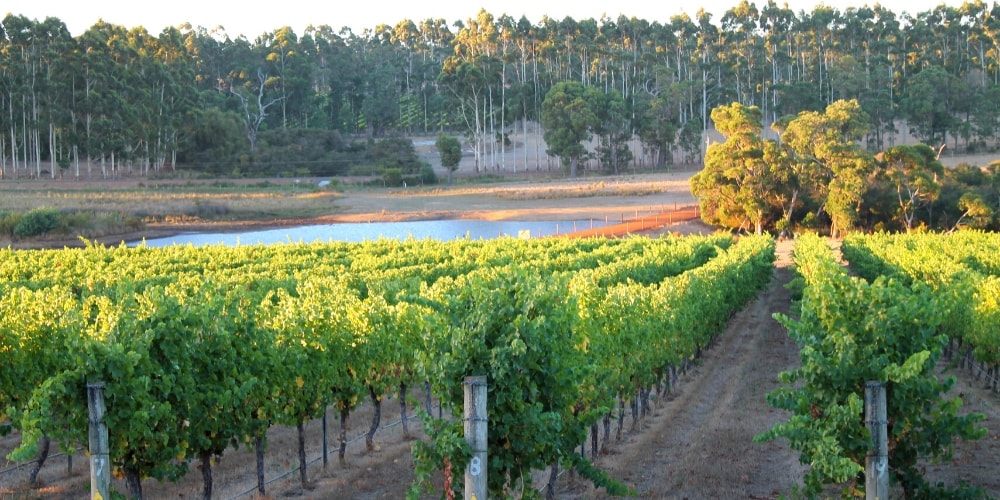 Where: Swan Valley, Perth, Margaret River (Western Australia)
When: November 8-17, 2019
There's a lot of Australia to explore when it comes to wine regions, but we'll start with the western parts! This November, experience 10 bliss-filled days at the Western Australia Gourmet Escape festival of food and wine presented by Westpac. You'll start your journey in one of Australia's oldest winemaking regions – Swan Valley, before going on to Perth and concluding your adventures in Margaret River. At each destination you'll get to experience the best food and wines of Australia and beyond. Bring your friends for the chance to experience the magic of Margaret River and a celebration of world-class estates. From November 8th-17th you'll get your fill of over 50 exciting events, the top culinary personalities and more than 160 local wineries at this epic music, wine and food festival across Western Australia. Grab your tickets now, and select from a range of packages to suit you!
Come along to the Wine Garden of England Festival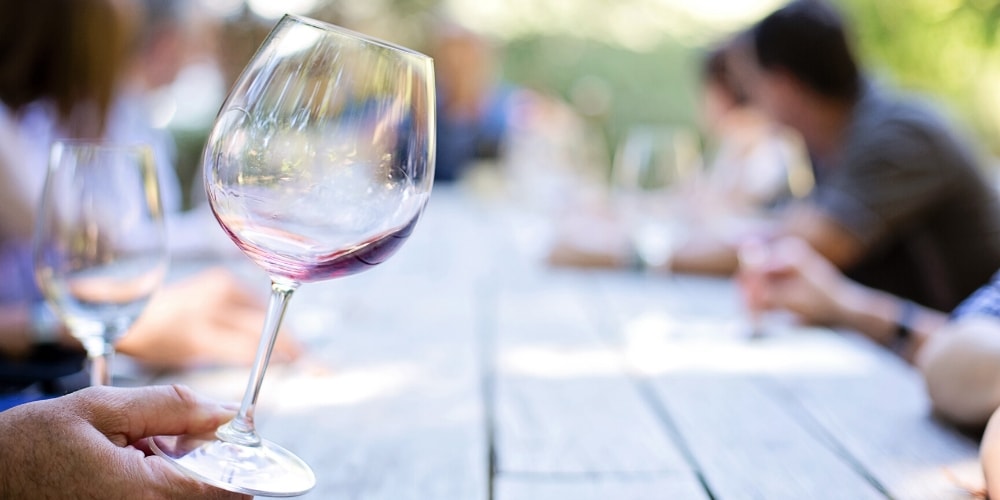 Where: Rochester Cathedral, Kent
When: Saturday November 16, 2019
Join in the celebration of Kent's finest wines and the commemoration of one of England's first wine producers – Gundolf, a pioneering monk of viticulture at Rochester Cathedral over 1,000 years ago. Book your tickets and in return be rewarded with insightful tutored tastings and the chance to hear from the wineries themselves throughout the day. Wine lovers will hear stories of life in the vineyards and the winemaking process whilst engaging in tastings of up to 30 sensational Kent wines. The Wine Garden of England Festival will feature seven expert wine producers who all look forward to sharing their love of wine with you!
The Wine Gang presents the London Winter Festival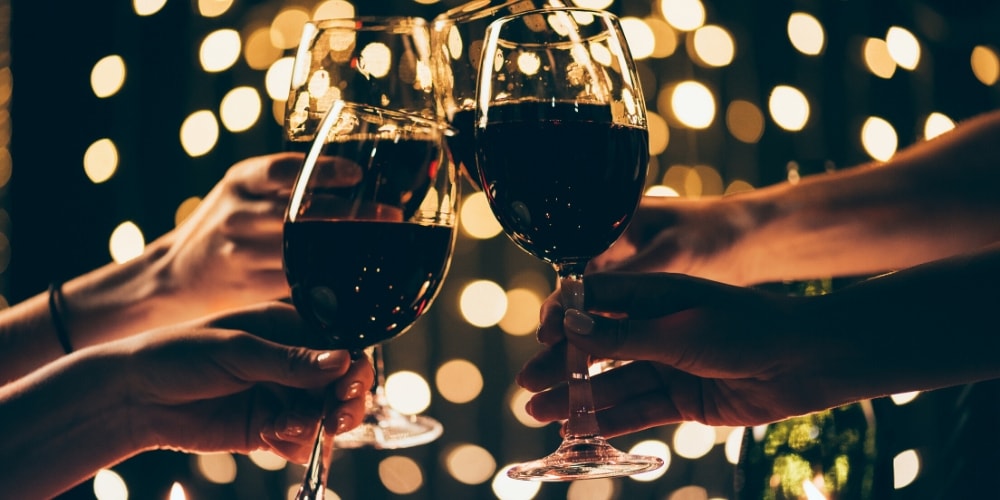 Where: London, England
When: November 16, 2019
Spend the day tasting exquisite wines and exceptional food all at The Wine Gang London Winter Festival! Get your presents just in time for Christmas this year in the form of a bottle of wine or two! You'll be spoilt for choice with a selection of more than 300 wines at discounted prices. And on top of having access to all these stunning wines, there will also be a range of fun activities for visitors to partake in. Grab your tickers and learn more when you attend the stimulating masterclasses and presentations on the day.
Les Sarmentelles – Beaujolais Nouveau Day in France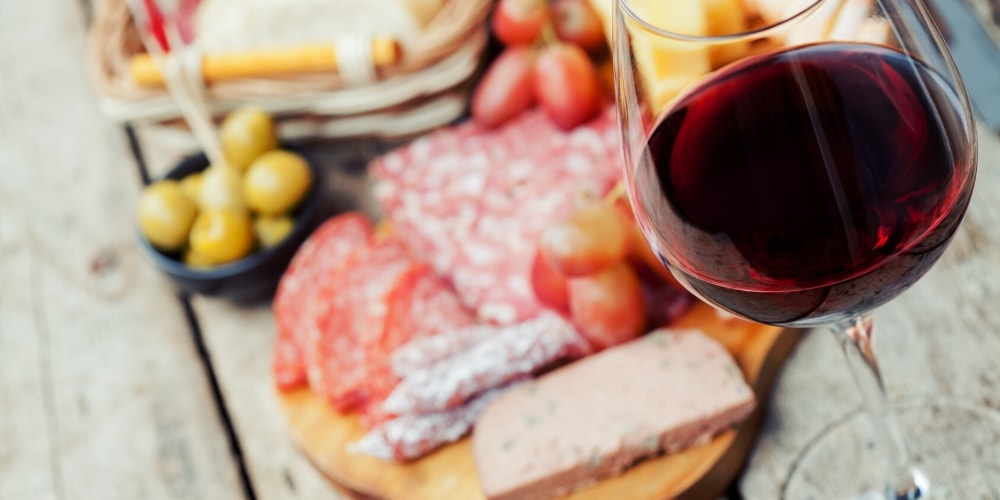 Where: Beaujeu, France
When: November 20-24, 2019
When the clock strikes midnight on November 20th, it can only mean one thing – the Beaujolais Nouveau's festival has begun. Beaujolais Nouveau Day is a total celebration of the Gamay-based, French Appellation d'Origine Contrôlée (AOC) wine that is meant to be drunk young, i.e. no more than a year after it has been produced. France has around 120 festivals on this day in the wine region of Beaujolais and commemorates the celebration with fireworks, music, and of course, wine! The most famous Beaujolais Nouveau Day festival is Les Sarmentelles and it kicks off in the capital of Beaujolais. Later in the afternoon, visitors can expect wine tastings and a plethora of prestigious local cuisine to try. Come along and celebrate the 29th year of the festival in the vineyards of Beaujeu. There's something for everyone here, including open-air cafes, rock and Latino concerts, vineyard trips, a nature fair, an arts and crafts market, a dance floor and so much more!
The Three Wine Men present a London Christmas Tasting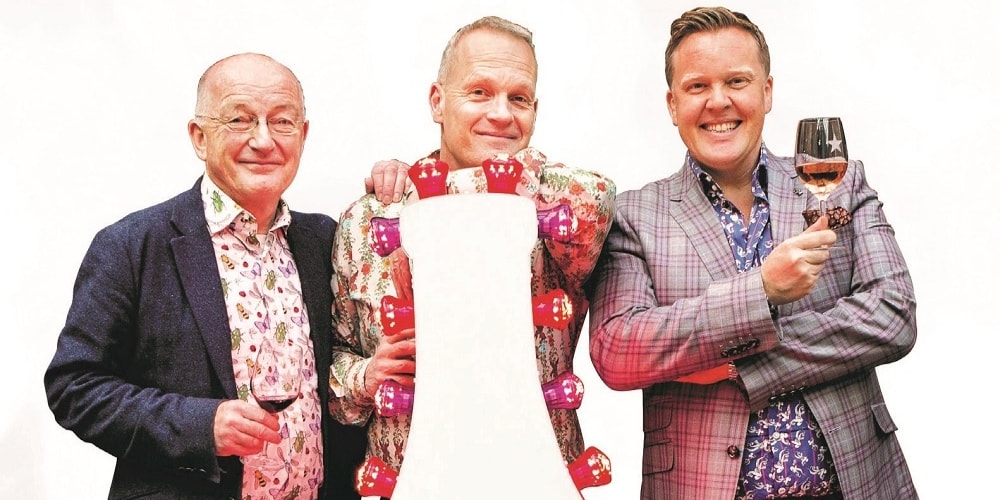 Photo credit: Ollie Smith
When: November 22-23, 2019
Where: London, England
Are you ready for a festive jam-packed event filled with great wine, great food and great company? Join Oz Clarke, Tim Atkin MW and Olly Smith at The Three Wine Men London Christmas Tasting this November. Susy Atkins of The Telegraph will also be in attendance and hosting A Splash of Gin, which gives wine and gin lovers an introduction to an array of boutique gin distillers. So, how will this large, wine-filled, festive tasting event work exactly? Simple. Each of you will be handed a glass and will have the opportunity to taste a wide range of wines as you move from table to table. Wine lovers will get the chance to mingle, sip and join in the festivities in a friendly and sociable environment. Wine experts will be there to chat with you and answer any questions you may have. There'll also be unmissable masterclasses, cheese and wine matching, a tour of Tuscany and more yet to be announced! A separate ticket is needed for each masterclass, so book your tickets now.
Get Ready for The Farm Gastronomic Weekend in Provence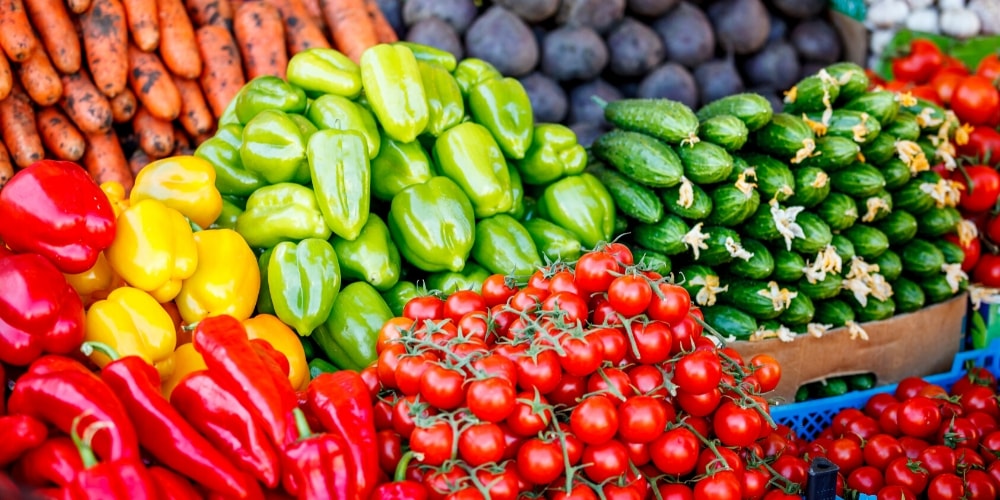 Where: Provence, France
When: November 23-25, 2019
For those of you who like their food farm fresh and their wines of the best quality, head over to the Farm Gastronomic Weekend! This event is organised by the Chamber of Agriculture from Vaucluse and other French regions. It will feature members of "Welcome to the Farm" and their products, which are produced in different regions across France. These members are part of a network of growers who certify the quality of all their farm production. Expect to treat your taste buds to delicious cheeses, fresh fruit juices, champagnes, interesting wines, honey, charcuterie and so much more. Want to know the best part? It's absolutely free.
Attend the Eastern Cape Wine Show in South Africa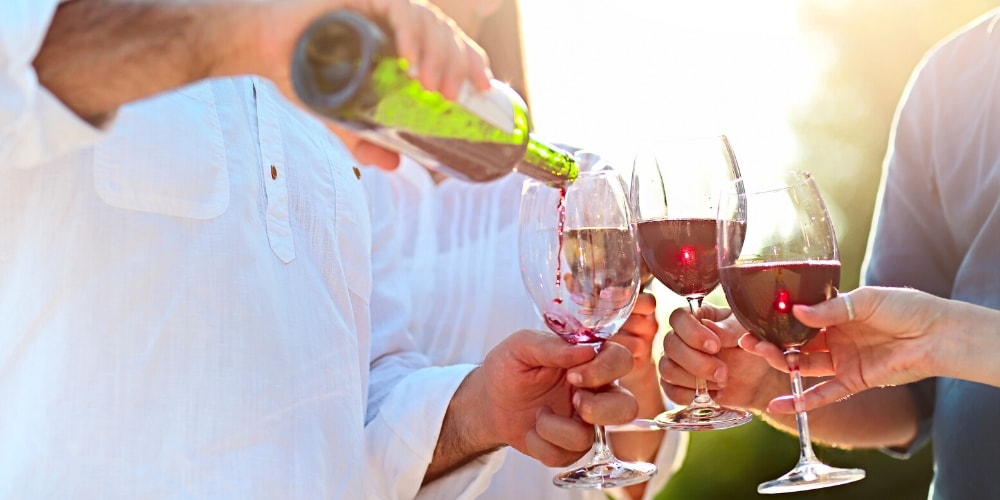 Where: Port Elizabeth, South Africa
When: November 29-30, 2019
Head over to South Africa for a wine tasting event guaranteed to bring all the wine lovers together. The Eastern Cape Wine Show will feature a wide range of about 250 of South Africa's best wines for attendees to taste. All the top wines at the event you'll sample are also available to order on the night online via Shop@Show. There will be a full line up of exhibitors as well as their interesting and varied wines. Attendees will get to meet winemakers and engage in colourful conversations about the wines that reflect South Africa's vibrant spirit and diversity. Treat yourself early this Christmas and book your tickets to South African wine heaven.
The Grand Tasting at Carrousel du Louvre is back!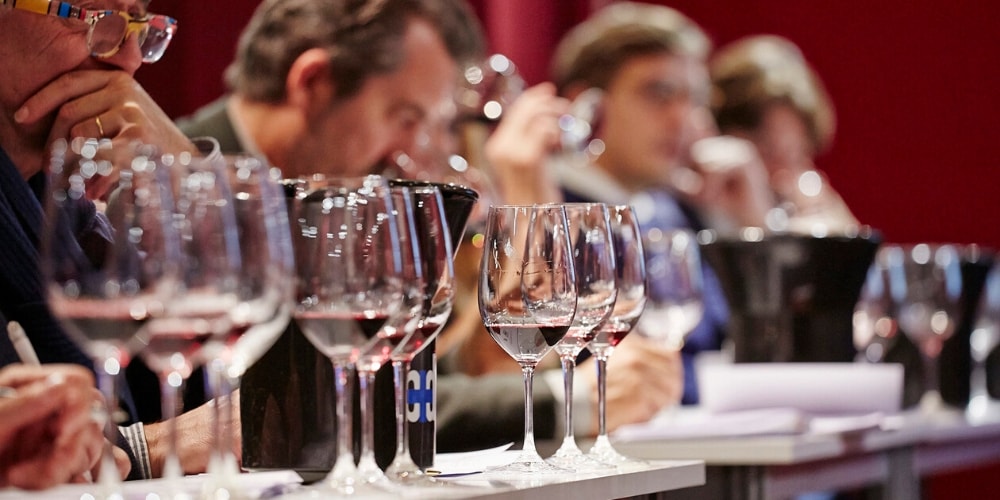 Photo credit: Grand Tasting event
Where: Paris, France
When: November 29-30, 2019
Welcome to the annual Grand Tasting event that takes place in Paris, France. Wine lovers can expect an exceptional chef, prestigious wines and wine experts – all under the same roof! Attendees of the Grand tasting will get to discover fantastic wines accompanied with high-quality dishes made by a talented chef. Book your tickets and get ready to introduce your palate to some of the best wines around with the help of the immersive masterclasses and workshops on the day.
In celebration of International Merlot Day happening on November 7th, why not book yourself on a full-day tour discovering the finest Merlot Wines of Saint Emilion? Learn the secret to tasting wine like a professional before you head off to these fabulous events and check out our quick guide to wine tasting etiquette.