New Zealand is one of the most wildly beautiful, exciting and diverse destinations on earth, hidden away from the rest of the world for centuries by the vast Pacific Ocean – its closest neighbour is Australia, nearly 1,200 miles away to the west. However, this remote island nation is now firmly on the world map and has become a go-to for lovers of travel, adventure, food and wine alike.
One of the most varied and interesting parts of the country is the East Coast of the North Island, running from Northland in (you guessed it) the north, down to the Wairarapa region in the south. It encompasses everything from bustling towns and cities and dramatic landscapes to rich culture and, as you'd expect from an island nation, more water sports and activities than you can shake a stick at.
It would be easy to spend weeks wandering from place to place taking in everything that the North Island's East Coast has to offer, but in the interests of time we've complied a few of our favourite highlights that we think make this idyllic part of the world a must-visit.
Northland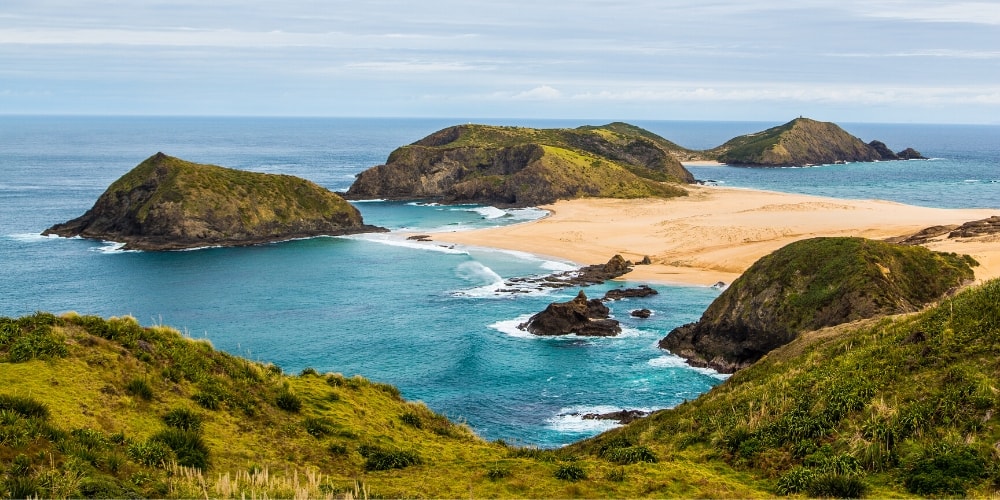 A sub-tropical climate and unbelievable natural beauty make the Northland irresistible to anyone who loves the great outdoors. It was here that the first Māori explorer discovered land, and later where the Treaty of Waitangi was signed in the 1800s. It's traditionally been a place where all cultures unite, and the Waitangi Treaty Grounds and the beautiful Bay of Islands is a fascinating first stop on your agenda. Explore the history of the nation, understand amazing Māori culture and stop in at the Treaty House, former home of James Busby, the first ever British resident of New Zealand. If history isn't your bag, never fear – the Bay of Islands is also renowned for sailing, snorkelling, dolphin spotting and good old-fashioned sunbathing.
Elsewhere in Northland, you can find a mixture of glorious white sandy beaches where turquoise sea and sky seem to go on forever, lush sub-tropical rainforests and sophisticated urban living. The region's only city, Whangarei (Māori for City by the Sea) is a leisurely spot to spend a day or two soaking up some maritime culture in the many bars, restaurants and coffee shops.
Auckland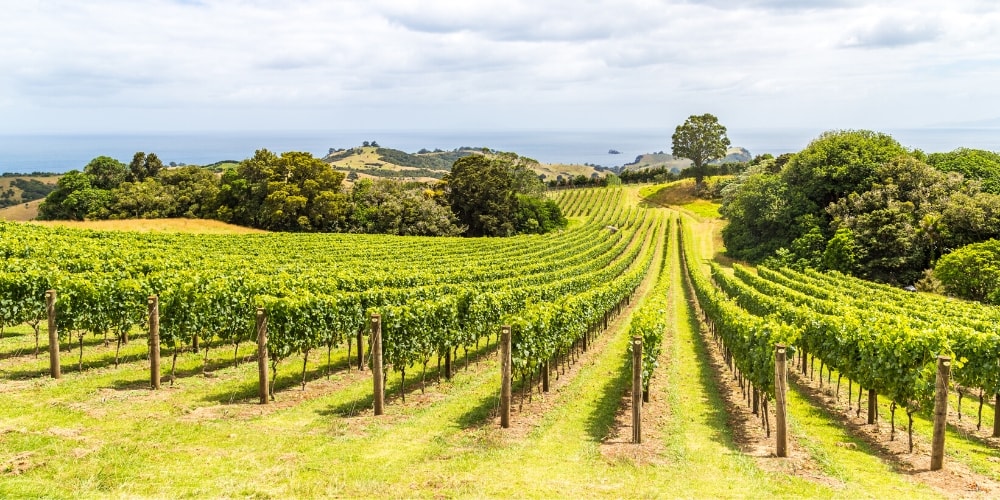 Auckland is both the name of the region and the largest city in New Zealand, the country's gateway to the rest of the world and an enticing mixture of nature and city culture. Auckland consistently ranks amongst the most liveable cities in the world thanks to a blend of excellent gastronomy (supported, of course, by plentiful local wine) vibrant nightlife, art and culture all set against the backdrop of the Pacific Ocean.
Once you've shopped until you've dropped and partied the night away in Auckland central, it's easy to ditch the city and head off into the region's vineyards or out to the coast for sea kayaking, whale spotting and sailing. A popular pastime is the quick hop over to Waiheke Island (35 minutes by ferry from Auckland) where you can find vineyards, walking trails and idyllic beaches in abundance – history buffs will love the network of underground tunnels and gun defences dating back to World War 2 which lie to the east of the island at Stony Batter.
Bay of Plenty
As you might have guessed from its name, the Bay of Plenty is a lush, verdant land where everything grows in abundance – you are guaranteed to spot a kiwi farm or two on your travels, alongside acres of orchards growing everything from lemons to avocados! The best beaches in all of New Zealand are here, and so it's become something of a surfer's paradise, with surf fanatics travelling from all around the world to catch a wave or two in sight of that glorious golden sand.
Trendy Tauranga is one of the fastest-growing cities in New Zealand and is the home of uber-cool waterfront nightlife, fine-dining restaurants and plentiful accommodation providing a great base to explore the area. The Bay of Plenty is also home to Whakaari (or White Island) New Zealand's only active maritime volcano. It's possible to take a trip out here – hard hats a must – to witness this impressive natural sight. Visitors are able to walk right into the main crater … as long as it's not erupting, of course!
Gisborne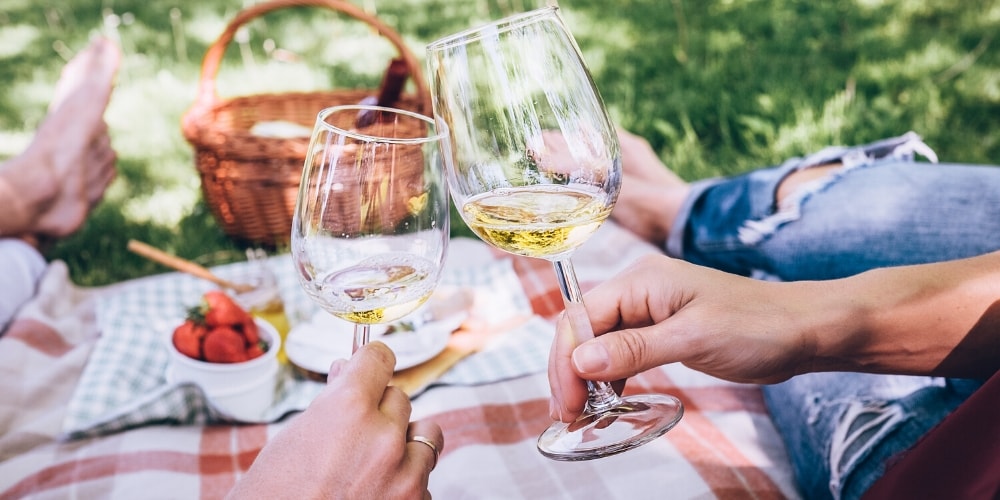 The most easterly spot in New Zealand (and, indeed, the world) historic Gisborne was the site of Captain Cook's arrival to the North Island on 9th October 1769. It's remained a proud centre of culture and history, where settlers including the Māori landed centuries ago, and is the home of sacred site Te Takapau-o-Maui, which commemorates the Polynesian adventurer Maui. It's the first place in the world to see the sun rise each day, and visitors in the pre-dawn hours experience something truly special as the sun peeks over the horizon.
There are also some fabulous wine trails here – Gisborne is known best for its Chardonnay – and a variety of ways to explore the vineyards of the region, whether by bike or car (luckily there are plenty of tour operators who are happy to drive so you don't have to!)
Hawke's Bay
Hawke's Bay truly has something for everyone, from the historic Art Deco designs and urban bustle of Napier and Hastings to striking Pacific headland Cape Kidnappers, where it's possible to see the world's largest gannet colony or play 18 holes on one of the most spectacular golf courses in existence.
Te Mata Peak is a must-see, a site of Māori legend that affords visitors truly exhilarating views of the surrounding countryside, across vineyards, plains and out to Cape Kidnappers and the Pacific Ocean. It's a great way to burn off some of the excess after visiting a few of the region's numerous wineries – it's famous for deep ruby red Bordeaux-style blends, and in true Kiwi fashion, winemakers are hospitable and generous with visitors. Finally, make sure you stop in at the charming country town of Havelock North before you leave. It's a pretty, artsy community well-known for its selection of boutique shops and cafes, and also makes a tranquil base for exploring the surrounding areas.
---
Interested in exploring other New Zealand regions? Why not check out our travel guide to Hawke's Bay?