The most northerly region in New Zealand, the helpfully-named Northland is both a subtropical seaside paradise and the birthplace of New Zealand as we know it. This is where Kupe the Māori adventurer first came ashore, ready to explore the island he named Aotearoa, or 'land of the long white cloud'. Kupe's discovery heralded a mass Māori migration to the land that would, with the arrival of Europeans and settlers from all over the world, become the beautiful, colourful country we know and love today.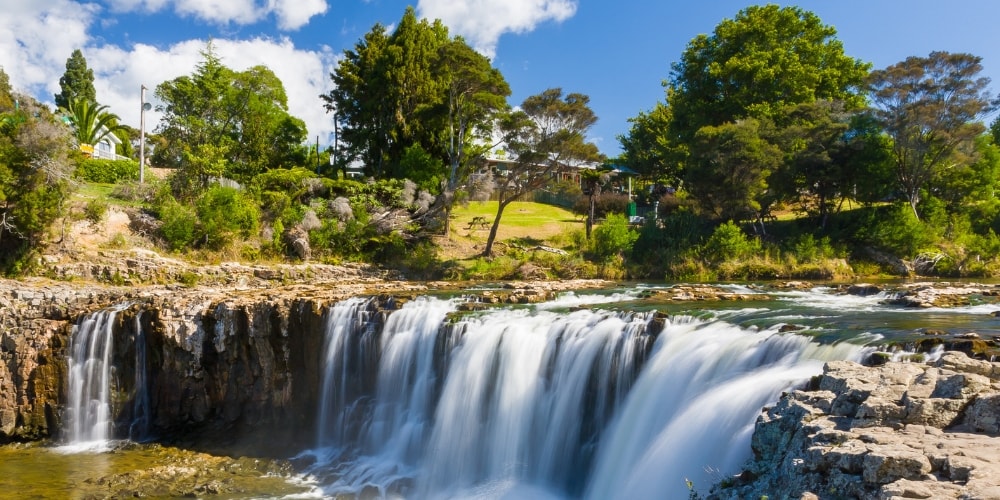 In the present day, Northland is a gloriously green and plentiful land, with majestic forests, romantic islands and aquamarine waters assaulting the senses at every turn. There are some vineyards and winemaking here – in fact, the first ever grapevine in New Zealand was planted in Northland – but this area is not as dedicated to wine culture as some of its brothers and sisters. So, if you're all wined out (and even if you're not) and looking for the perfect blend of culture, adventure and relaxation, Northland is the place for you.
Northland at a Glance
When to go:
Northland isn't known as the 'winterless North' for nothing! A sub-tropical climate makes this the mildest part of New Zealand all year round. Summer temperatures regularly exceed 25°C, but even in the depths of winter it's rarely cooler than around 8°C.
How to get there:
Auckland is the most accessible and busiest airport in New Zealand – it's possible to reach most destinations in Northland from here within 1 – 4 hours, with easy air travel from Auckland to the Bay of Islands and Whangerei. There's also great bus links for lovers of a scenic route.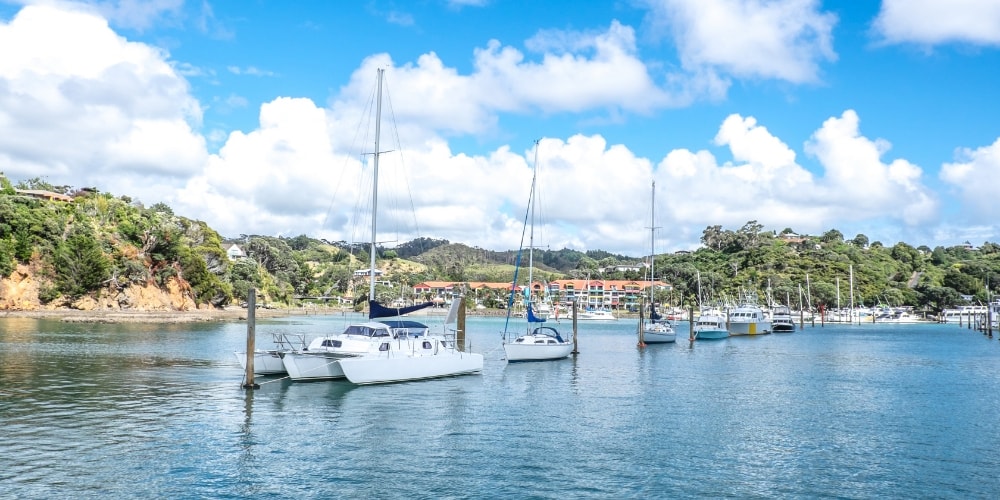 Currency:
New Zealand Dollar
Time Difference:
11+ GMT
Insider Knowledge:
If you venture to the very tip of Northland, you will reach Cape Rēinga, where it is possible to witness the awesome natural spectacle of the Tasman Sea colliding with the Pacific Ocean.
Regional Highlights
Food & Wine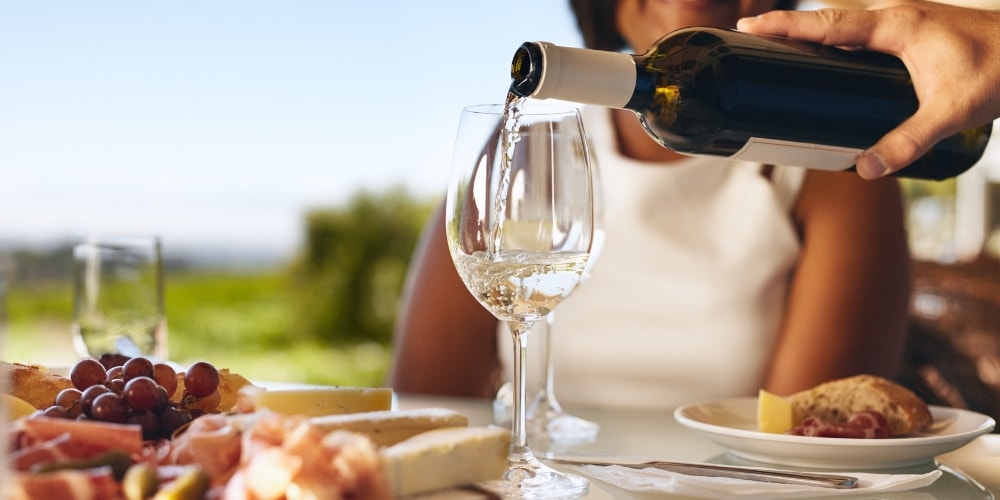 Northland is truly a place of beginnings, and nowhere is this truer than in New Zealand's wonderful wine culture. It all started in Northland two hundred years ago this year – on 25th September 1819, the very first grapevines were planted by the English missionary Samuel Marsden and the foundations of the industry we know and love today were formed. However, despite being the birthplace of Kiwi wine as we know it, wines from Northland are relatively scarce today in comparison to those from other parts of the island. The ever-hotter sub-tropical climate is sometimes challenging for growers, who must closely manage the tendency for grapes to become overripe in the temperate conditions. That being said, there are plenty of winemakers here doing fabulous work and the quality of some wines – vivacious, intensely tropical Chardonnays and spicy, seductive Syrah are particular highlights – is undeniable.
The region is also famous for a plethora of local produce and its 'gate to plate' approach to cuisine. Many plants thrive in the heat here, with olives, avocado, macadamia nuts and luxurious stone fruits (to name but a few) all in plentiful supply. It's a great idea to visit one of the region's numerous weekly farmer's markets, which take place in most towns including Whangārei, Paihia and Kerikeri – there is nowhere better to pick up incredible fresh food at a bargain price. This philosophy of freshness and quality is evident everywhere, and is much in evidence across the region's cafés, restaurants and bistros, so hungry travellers can rest assured that they are in safe hands.
Art and Culture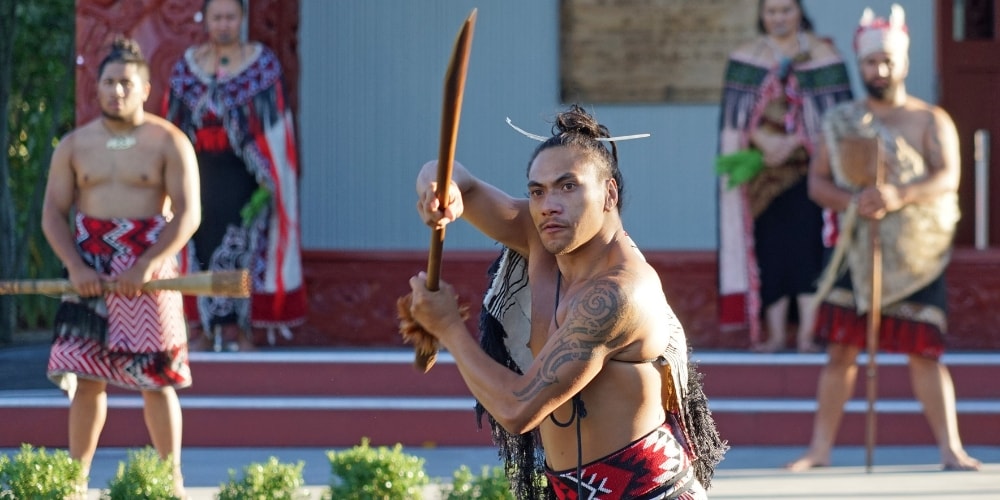 Often referred to as 'the cradle of the nation' Northland is the most significant region in all New Zealand for both Māori and European culture. This was the place where the first Māori explorers made land, and later became the site of the signing of the Treaty of Waitangi, a document which established British sovereignty over New Zealand and also set out to protect the rights of the Māori people. A visit to the Waitangi Treaty Grounds is an essential part of any visit to Northland; here, it is possible to see original signed copies of the treaty alongside a vast, immersive exhibition of Māori culture and history.
In fact, historic sites are prolific here. Make time to see Ruapekapeka Pa (pa is Māori for fort) – this was the location of the final conflict between British and Māori forces in 1846 and parts of the battleground are still visible today. The Waipū Museum is on the UNESCO Memory of the World register and houses a wonderful collection dedicated to the region's large Scottish immigrant community; and if you want to get really up close and personal with the history of the region, a forest trek with a Māori guide is a unique and wonderful experience.
Outdoor Activities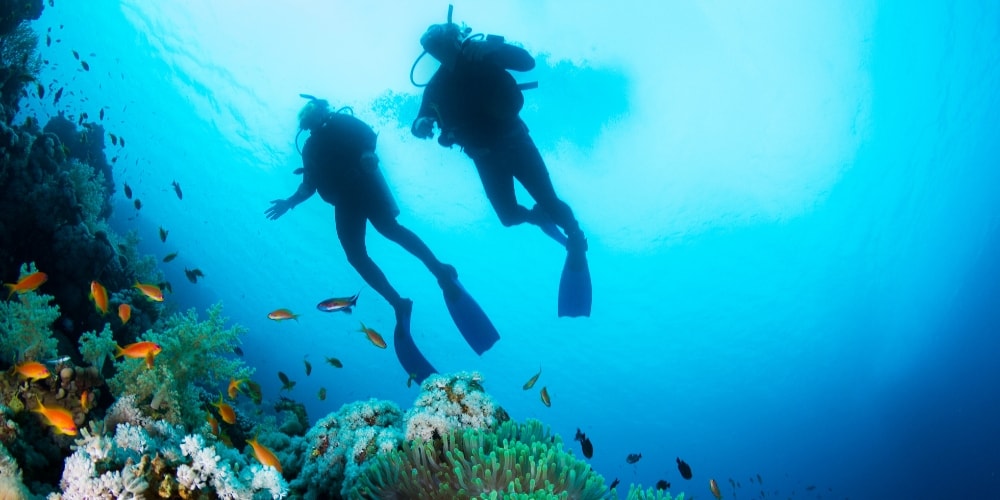 The only problem with outdoor activities in Northland? Knowing where to start! This is truly an adventurer's paradise, and there are few places better in the world to enjoy some fun in the sun. Water sports are particularly popular here; keen scuba divers will relish the chance to visit the Poor Knights Islands, a truly out-of-this-world dive site that's on many bucket lists. Rated by Jacques Cousteau as one of the best spots on earth, the visibility is crystal clear, the underwater topography is a mindboggling series of arches, drop-offs, tunnels and caves, and the waters teem with what seems like every kind of marine life imaginable. The Yukon Dive shop in Tutukaka comes highly recommended – they are fully PADI certified and specialise in trips to Poor Knights.
There's just as much diversity on top of the water, too. There are some great surf spots on both the east and west coasts, sea kayaking offers a fantastic way to take in the coastal panoramas, and regular boat trips from Russell and Paihia give chances to see seals, dolphins and whales in their natural habitat. Plus, keen anglers will love the opportunities for sea fishing – Northland is described as 'the angler's El Dorado' and it's possible to land everything from tuna and marlin to kingfish. It pays for fishermen to keep their eyes on the prize here … all the world records for snapper, striped marlin and yellowtail kingfish were set off the coast of Northland!
Towns and Cities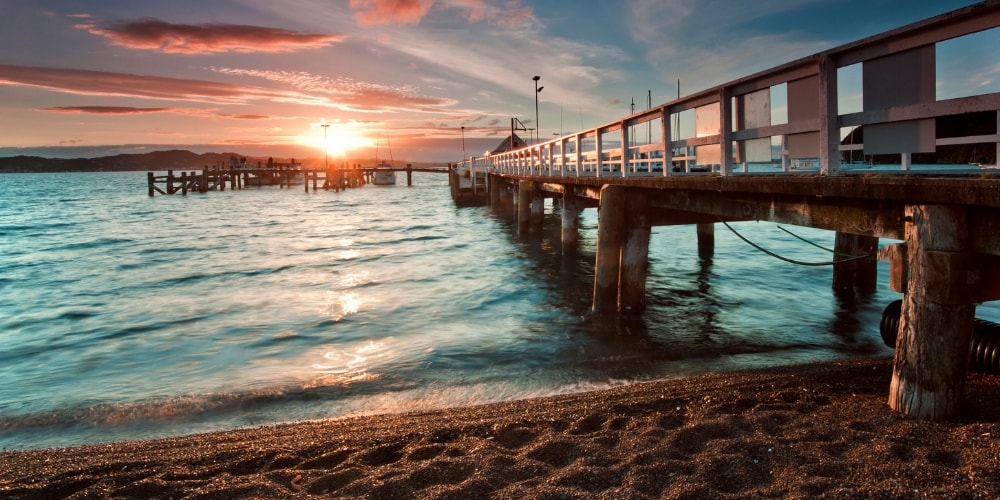 Northland is home to several characterful towns, all with their own unique identities. Take for example Waipū – for most of the year, a tranquil beachside farming community with charming craft shops and cafés lining a peaceful high street. However, should you happen upon this usually sleepy town on New Year's Day, you're in for a surprise! Waipū has a proud Scottish heritage and celebrate this in fine form with traditional events such as the caber toss, highland dancing, Tug o' War, and of course lots and lots of kilts. Ever heard of a Hurl the Hairy Haggis competition? No, me neither, but I bet it's brilliant.
Russell, meanwhile, is now an elegant, traditional, historic town overflowing with beautiful colonial architecture alongside smart galleries and romantic restaurants. However, if you were to rewind 150 years or so you would see a different side to New Zealand's first permanent European settlement. Russell was nicknamed 'the Hellhole of the Pacific', the preferred destination for fishermen, traders and whalers on shore leave looking for some debauchery!
The only city in Northland is Whangārei (The Gathering Place of Whales in Māori) a picturesque oceanside location with beautiful vistas and an idyllic quayside where it's easy to lose hours watching the world go by. Stop by the Natural History Museum to spot a shy, sweet Kiwi bird, eat fish and chips by the bay and get your fill of laid-back urban life before setting off into the unknown!
---
If you are heading to New Zealand and found this travel guide to Northland helpful, then be sure to also check out our travel guides to Central Otago and Hawke's Bay! And don't forget that you can have some of the best wine and food tours around New Zealand with Winerist, and if you want something unique, we can arrange a tailor-made tour just for you!