The name Marlborough has become so definitive in the world of New Zealand winemaking that international wine drinkers often forget that the two are separate entities! The jewel in the crown of New World Sauvignon Blanc, the region has become the ultimate in aromatic, unctuous expressions of this popular grape – to the point where no sommelier around the world is left in any doubt about what to offer when the word 'Marlborough' is mentioned. This is by far the country's most significant winemaking region, home to approximately 20,000 hectares of abundant vines which make up almost two thirds of the country's total vineyard area.
It's unsurprising, therefore, that the majority of visitors to the sunny northern tip of the South Island have a Sauvignon Blanc experience very firmly in mind. However, at the end of their long journey, travellers receive much more than they bargain for; like so many other regions of New Zealand, this is a stunning natural masterpiece blessed with resplendent coastlines, pristine turquoise bays, amazing gastronomy and endless blue skies, where it's possible to lose yourself completely and have an incredible time doing so.
Marlborough at a Glance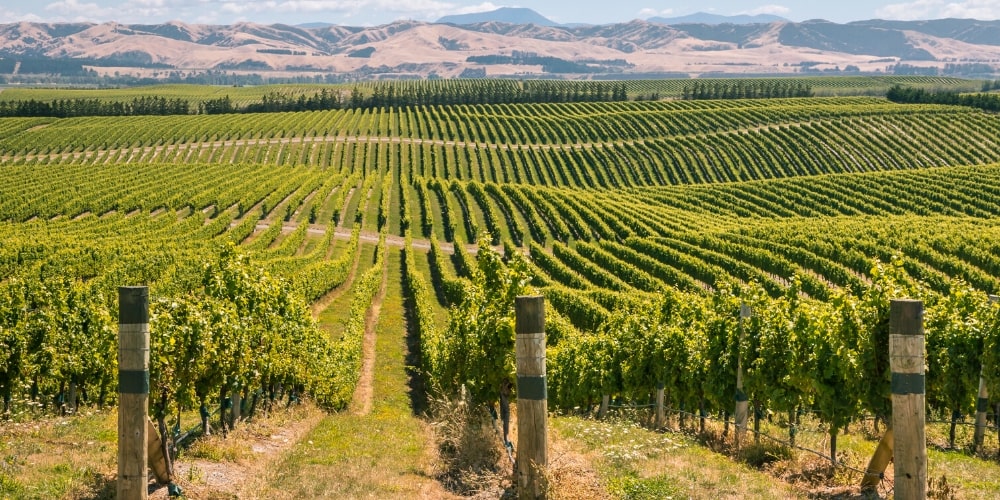 When to go:
The days in Marlborough are long and sunny, with very little rainfall and mountain protection from the harshest extremes of ocean weather. In winter (June, July and August) the temperature can head towards freezing, so if you're craving a balmy experience amongst glorious flowering vines, plan your trip between November and February.
How to get there:
Blenheim Airport receives numerous regional flights every day – it's 1hr 30 minutes from Auckland, or just thirty minutes from New Zealand's capital Wellington
Currency:
New Zealand Dollar
Time Difference:
11+ GMT
Insider Knowledge:
Like so many towns and cities colonised by the English, Marlborough takes its name from back in Blighty – it is in fact named after the First Duke of Marlborough, John Churchill, who was in fact an ancestor of famous British Prime Minister Winston Churchill!
Regional Highlights
Food & Wine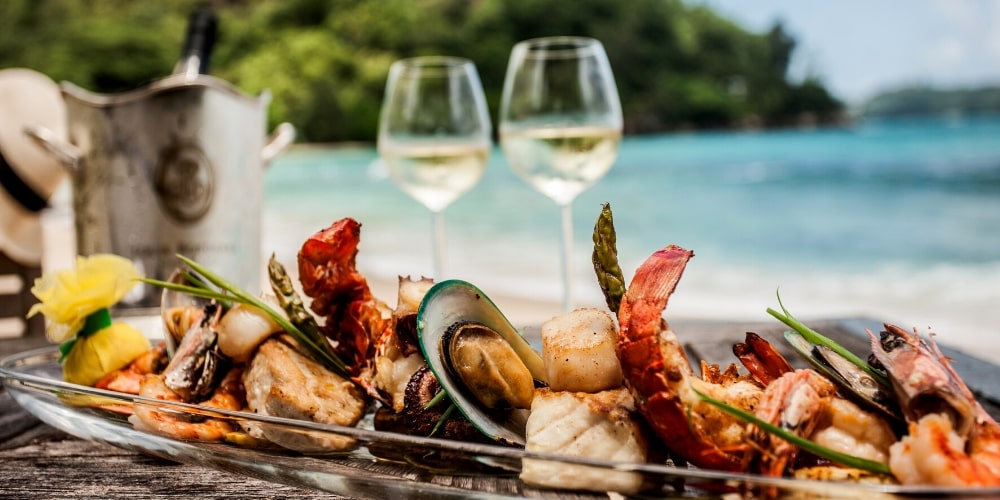 Warning: the consumption of Sauvignon Blanc is of course a must here, so come prepared! Marlborough constitutes 77% of total New Zealand wine production, and the vast majority of that is the crisp, acidic Sauvignon that the world has come to adore. Visitors are completely spoilt for choice, and it's possible to spend days on end working around the prolific number of wineries. Within minutes of departing Blenheim Airport, it's possible to be totally absorbed in the story of this region, whether you favour huge worldwide brands or intimate boutique wineries – Brancott Estate, New Zealand's largest winemaker, is based here, looming over smaller yet no less significant competitors such as Saint Clair, Neudorf, Greywacke and Mud House Wines. Spend time with wineries both big and small to gain a true appreciation of the zeal and passion with which winemakers here approach their craft.
Marlborough is also renowned for the fabulous quality of its fresh seafood – unsurprising, really, as the region enjoys over 1,500 miles of spectacular coastline. Venture north-west from Blenheim into the Nelson Tasman area, where unbelievable seafood menus are prolific and hungry diners are always assured of a good meal. Make sure you try the regional specialities of oysters and green-lipped mussels … and of course, we need say no more about the best wine pairing!
Art and Culture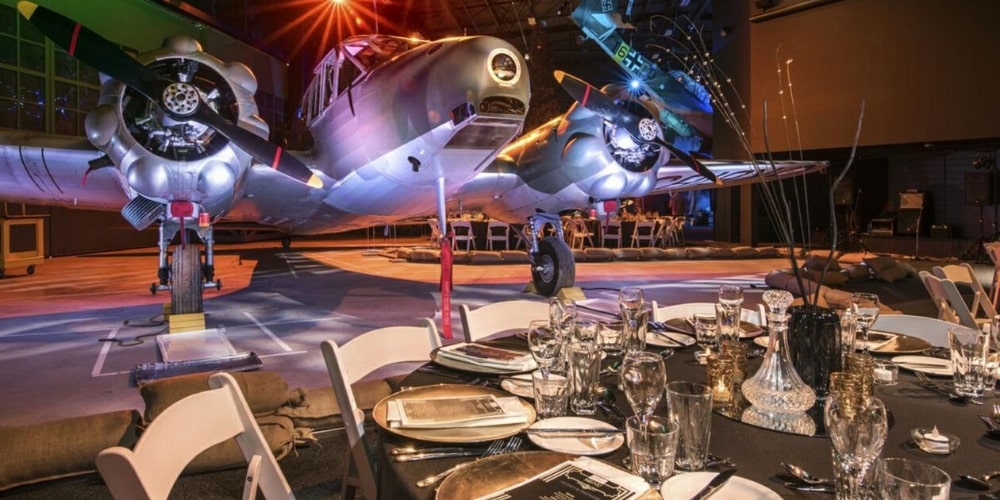 Picture credit: Marlborough NZ
Whilst much of Marlborough is intensely focused on winemaking and the great outdoors, there is nevertheless a strong cultural tradition here and the fascinating Omaka Aviation Heritage Centre in Blenheim should definitely be high on the itinerary. It's home to one of the single largest collections of aircraft from both world wars and offers two truly incredible exhibitions charting the stories of these incredible aircraft and their courageous pilots.
Fun Fact: Sir Peter Jackson (of Lord of the Rings fame!) keeps his own personal collection of war memorabilia, including several aircraft, at the centre!
There are also several other centres exploring the cultural heritage of the region – Marlborough Sounds was Captain Cook's favourite place to weigh anchor, and so became an important place of union between the indigenous people and new arrivals. It's still possible to visit Ship Cove, or explore more at the excellent museums in Havelock and Picton.
Outdoor Activities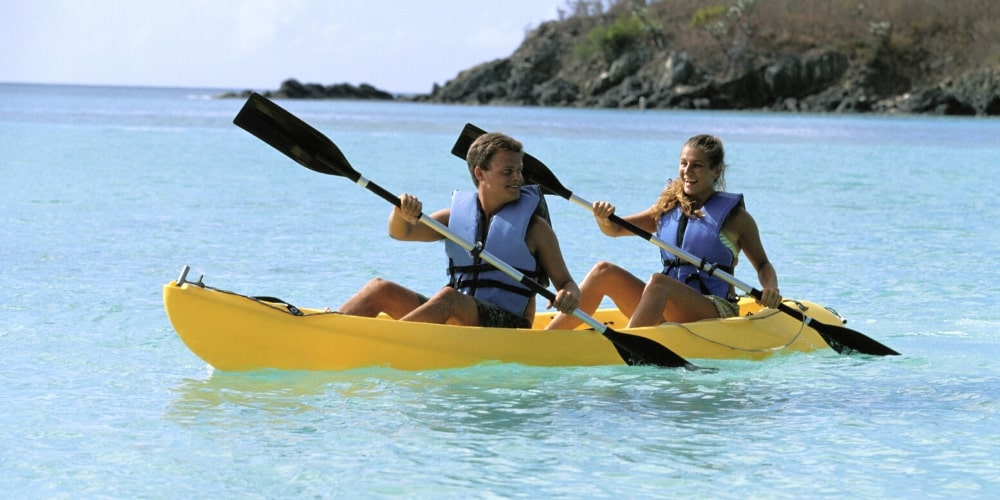 Marlborough is something of a nautical paradise, and no visit here is complete without enjoying a long, sun drenched day or two soaking up some sea air. The Marlborough Sounds is an incredible natural network of coves, bays, inlets and islands which guard some spectacular treasures. A boat or kayak trip (both readily available from the towns of Picton and Havelock) will reveal the true extent of this beautiful place; spot five different dolphin species, fur seals and indigenous birds including Kiwis and rare cormorants.
Once you return to dry land, the famous Queen Charlotte Track is one of New Zealand's most well-known trails for walkers and cyclists alike, stretching for 45 miles along the craggy coastline of Queen Charlotte Sound. Navigating this beautiful track with lush forests on one side and cerulean sea on the other will push any thoughts of aching feet far from your mind. A great range of accommodation is available at various stops along the road, from well-appointed campsites to luxurious lodges and apartments from where it's possible to take full advantage of the incredible landscape.
Towns and Cities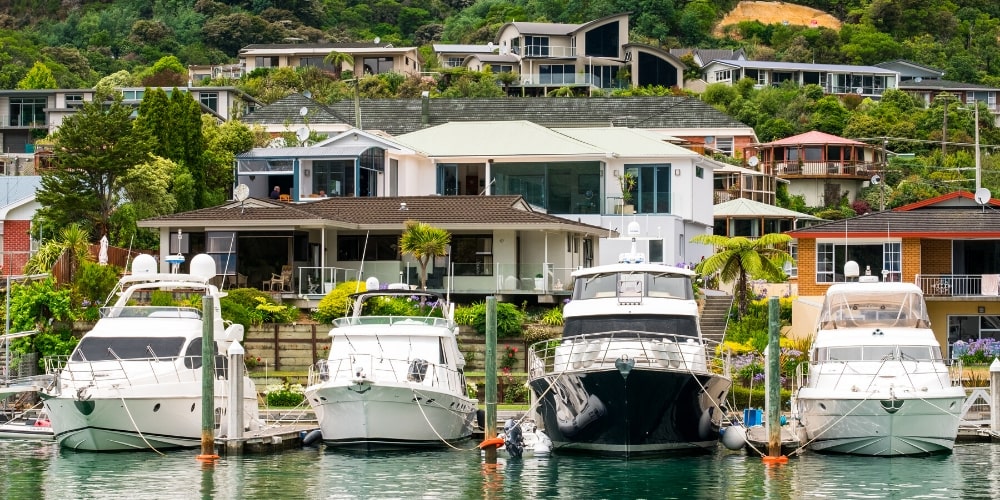 The main regional town of Marlborough is Blenheim, the arrival point for most visitors and home to over thirty wineries within easy reach of the town centre. As always in New Zealand, great wine is accompanied by great food, and there is a wonderful selection of eateries on offer, from Brazilian and Asian cuisine to casual pub dining and delectable tasting menus. Focus (as always) is on showcasing incredible local produce and it's done extremely well here. Blenheim is also notable for the great selection of luxurious, characterful accommodation on offer, from the five-star sumptuousness at the confidently-named Chateau Marlborough to a wide selection of intimate, welcoming motels and guesthouses.
Closer to the coast and Marlborough sounds you will encounter Picton and Havelock – no, not a Kiwi comedy duo but two pretty, bustling harbour towns that are perfectly placed to help visitors experience the highlights of the region in comfort and tranquillity. Picton is known as the very heart of Marlborough Sounds and the gateway to the Queen Charlotte Track; but you'll also find attractive harbourside restaurants, tiny galleries and even a floating museum alongside the town's aquarium. Up the road in Havelock (which gives itself the unbelievably brilliant title 'Greenshell Mussell Capital of the World') you must obviously sample the local delicacies – but it's also a great spot to charter a water taxi out into the bays or visit the museum before dinner.
---
Did you enjoy learning about beautiful Marlborough? How about discovering more wine regions of New Zealand like Martinborough, Gisborne and Hawke's Bay?