Gisborne is perhaps New Zealand's best-kept secret. This diminutive region, tucked away at the far corner of the North Island's East Coast, is a green and fertile land which basks in the highest temperatures and the most sunshine hours of anywhere in the country (upwards of 2000 hours per year!) It's a destination that's wonderfully in tune with nature and culture, where thousands of Māori and English settlers first struck land – and it's no surprise that they stayed, greeted as they were by Gisborne's lush countryside, clear turquoise seas and endless bright blue skies. Today, it's a laid-back surfer's paradise where the people are welcoming, the beaches are golden and the wine is plentiful!
Gisborne is in fact one of the few places in New Zealand that you won't find prolific Pinot Noir posing prettily in the vineyards – this is the home of white grapes, and the self-styled 'Chardonnay Capital of New Zealand' is one of the best places to find (you guessed it) high-quality Chardonnay, alongside Pinot Gris, Gewürztraminer, Riesling, a smattering of old faithful Sauvignon Blanc and just a touch of Merlot. In production terms it's small, contributing just 3% of New Zealand's total wine output, but there are countless hidden gems to be found here by intrepid wine adventurers in the region's many wineries and vineyards.
Gisborne at a Glance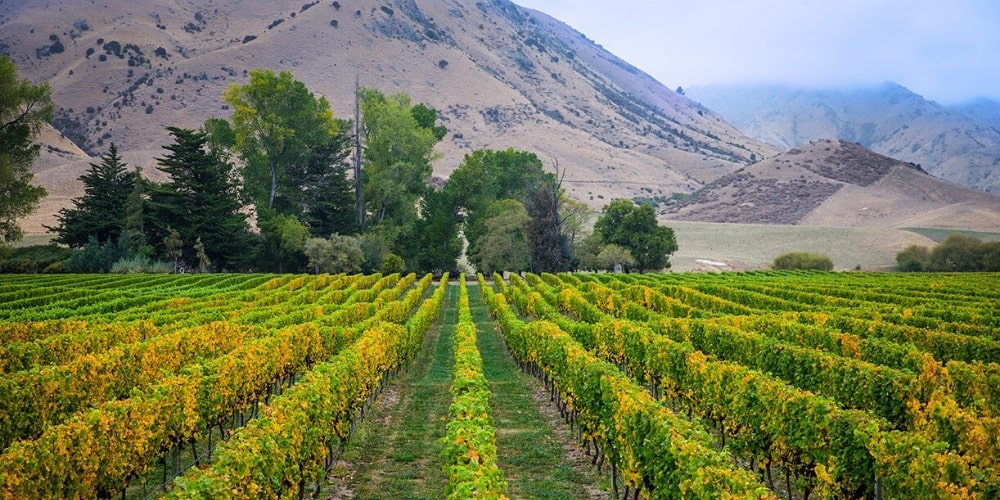 Photo credit: BCFW
When to go:
The warm summer months (December-February) are the best time to experience Gisborne's great beach culture, with temperatures up to 26° in the height of summer.
How to get there:
Gisborne Airport is a short 1-hour hop by plane from Auckland – or, if you're hiring a car, factor in 6-7 hours.
Currency:
New Zealand Dollar
Time Difference:
11+ GMT
Insider Knowledge:
This is the land of many names, thanks to the joint influences of Māori and European culture. Listen out for Poverty Bay, Tairāwhiti (meaning 'the coast upon which the sun shines across the water') The Coast and Tūranganui-a-Kiwa, amongst others – although to most locals, it's simply 'Gizzy'.
Regional Highlights
Food & Wine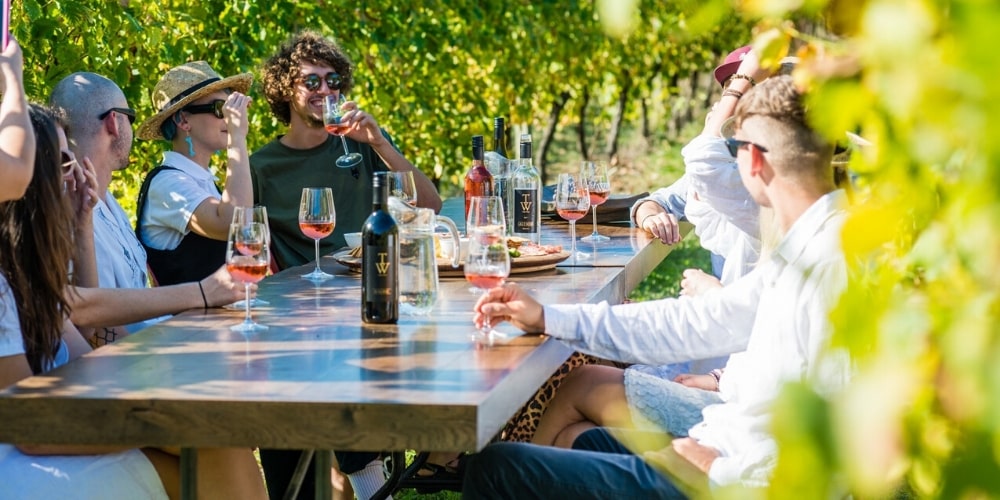 Photo credit: NZ Herald
The joyful white wines that this region is renowned for are the perfect accompaniment to the balmy climate and laid-back way of life. There have been grapevines here since around 1840, first planted in order to produce altar wines for missionaries and then commercial wines from the 1900s. The diversity of the land and climate creates notably ripe, juicy whites which perfectly reflect their fertile growing conditions. Think tasty tropical Chardonnays bursting with lychee and mango; creamy, aromatic Gewürztraminer with notes of rose and spice; and confident, aromatic Pinot Gris and Chenin Blanc.
Cellar doors visits are a must here. Guests are always welcome to pop into many of Gisborne's wineries for a tour and of course a tasting courtesy of the friendly owners. It tends to be a region of small, often family-run producers although you will occasionally find a big brand, Villa Maria being the most recognisable of these. Regardless, you are guaranteed a warm welcome and a full glass! The best place to start is the Gisborne Wine Centre, the premier wine cellar and tasting room in the city where visitors can experience personalised wine tasting presentations – use this as your base to decide which cellar doors you'd like to visit first, and enjoy a delicious local lunch overlooking the harbour in on-site restaurant the Crawford Road Kitchen.
Food-wise, travellers are spoilt for choice. New Zealanders are famous foodies, and Gisborne has a great laid-back café culture offering fresh seasonal produce and gourmet dishes. As you'd expect from a sub-tropical region by the sea, fabulous fresh fruit and just-caught seafood are both in plentiful supply. The First Light Wine & Food Festival is a must-visit – taking place over New Zealand's Labour Weekend in October each year, it's a huge celebration bringing together the best of the region's food and wine with live music and a convivial atmosphere!
Art and Culture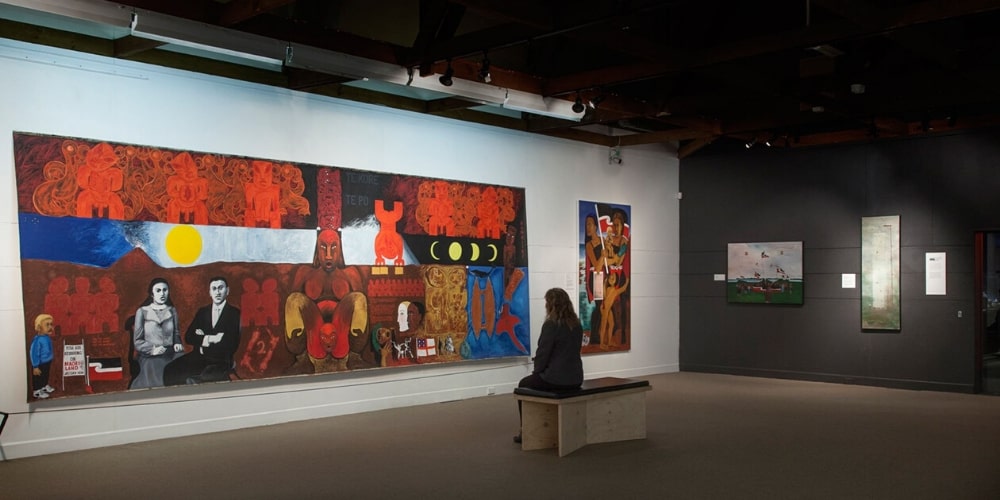 Photo credit: Tairawhiti Museum
Gisborne is a hugely important part of New Zealand's cultural heritage. It was here that many of the earliest Māori settlers landed in their migratory waka and was the site of the very first meeting between Europeans and Māori when Captain Cook landed here in HMS Endeavour in October 1769. In fact, 2019 marks the 250th anniversary of these events, with celebrations and events planned all across Gisborne to mark the occasion.
There's also plenty more opportunities to get immersed in this fabulous culture. Several museums are dedicated to the history of the region – the best is the Tairāwhiti Museum just outside central Gisborne, which features exhibitions and tours as well as regular art displays. It's also possible to set sail in a traditional waka-style Māori canoe and experience the voyaging history of this amazing culture or trek up sacred Mount Hikurangi and watch the sunrise. This is the first point in New Zealand (and therefore, the world!) to greet the new morning sun each day and is a place of huge significance to the Māori people.
Outdoor Activities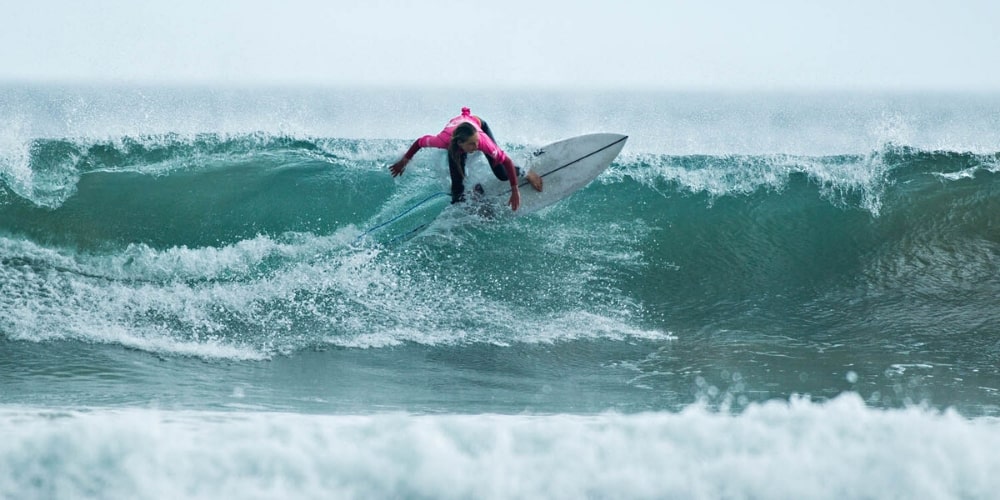 Photo credit: Surfing NZ
One of the best places in New Zealand to catch a wave or two, Gisborne is a real surfer's paradise and suitable for beginners and experts alike. The swells are strong and reliable, the surf shops are numerous, and there are many locations to choose from depending upon your ability. Novices or those wanting tuition can stick close to Gisborne town where the waves are comparatively gentle, whilst surf pros are spoilt for choice further up the coast at pristine coastal spots such as Sponge Bay, Wainui Beach and Makorori Beach.
However, no worries if you'd prefer to keep both feet firmly on dry land! There's plenty of walks and cycle routes such as the Motu Trails which allow you to take in the countryside. A particularly good way to enjoy Gisborne's great outdoors is from horseback – Waikereru Horse Riding Adventures is located just 15 minutes' drive from central Gisborne and offers daily guided equine tours and treks through the scenic rolling landscape.
Towns and Cities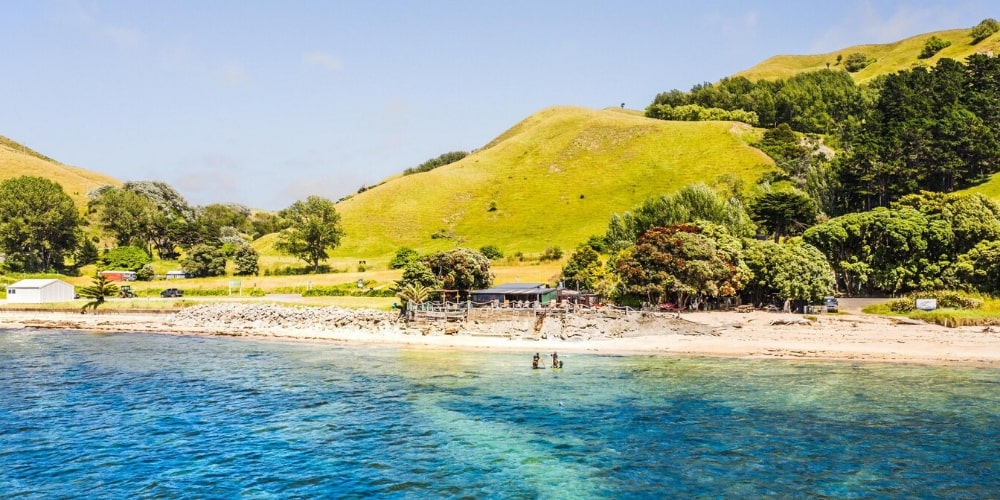 Photo credit: Dive Tatapouri
The only city in the region is Gisborne itself, a compact and friendly spot which epitomises the easy-going, cheerful way of life enjoyed by inhabitants and visitors alike. Broad, palm tree-lined streets meander alongside golden sandy beaches, with all major amenities such as hotels, restaurants, shopping, cinema and sports facilities within easy reach (there's not many places in the city that aren't within walking or cycling distance). It's possible to eat and sleep extremely well whilst remaining in constant view of the sea, with a great selection of accommodation and restaurants lining the city's harbours and marinas.
A little further up the coast you will also find Ruatoria, a tiny town steeped in Māori history and the starting point for those wishing to make the ascent up Mount Hikurangi. There's a couple of small hotels and a supermarket, but visitors here are usually focused on one thing – the sacred privilege of witnessing a brand-new sun as it illuminates New Zealand's East Coast.
---
If you are interested in finding out more about New Zealand's wine regions, then be sure to read these travel guides for Auckland, North Island and Martinborough!