Central Otago resides in quiet natural splendour at the heart of New Zealand's South Island. It's notable on both a national and global scale, for all kinds of reasons; it's the most southerly wine producing region in the world, for a start, and enjoys a climate completely unique to New Zealand. By rights, it should have the maritime conditions common to every single other wine region in New Zealand, but in reality, its central location and protection from various mountain ranges give a continental feel, with warm, dry summers and significant temperature variation between day and night (the technical term for that is diurnal range, in case you ever wondered) which allow this region to produce some of the most exciting wines in the entire country.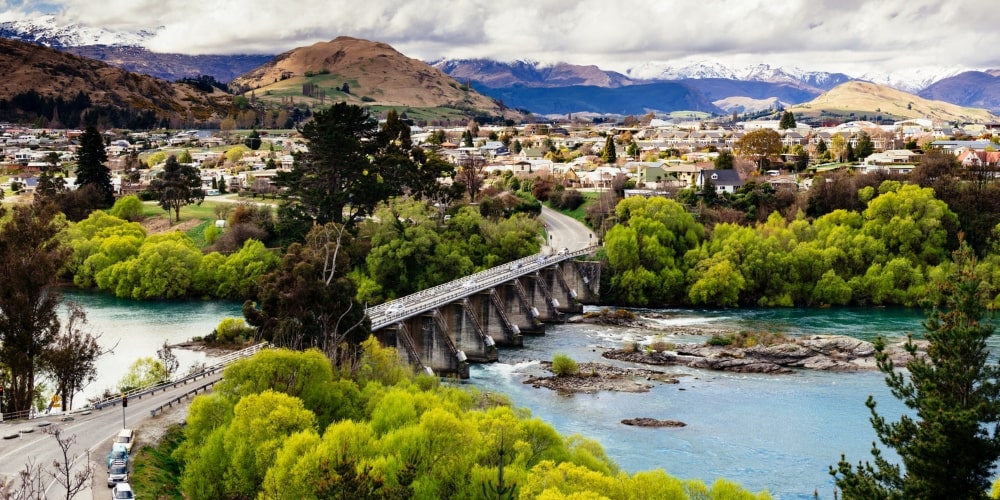 Photo credit: Central Otago Council
However, wine isn't the only attraction here. Central Otago is quite simply one of the most breath-taking and beautiful places on the entire planet – which, with the rest of New Zealand offering stiff competition, is no mean feat. One of the filming locations for the Lord of the Rings trilogy, it's an unforgettable land of towering snow-capped mountains, endless skies and undulating, tussock-studded plains which attract tourists in their thousands. There is nowhere better to forget everyday life and immerse yourself in natural beauty and fascinating culture – accompanied, of course, by great gastronomy and some of the most up-and-coming wines in the world!
Central Otago at a Glance

When to go:
Central Otago is beautiful at all times of year, but sun seekers might prefer the spring and summer months (September-February) when temperatures reach 20°C. If you don't mind the cold, winter temperatures (March-August) range anywhere from -6°C to 15°C.
How to get there:
The nearest international airports are Christchurch, Queenstown and Dunedin. This is a remote region but there are good bus services from all the major towns, although many travellers prefer to hire a car or motorhome.
Currency:
New Zealand Dollar
Time Difference:
13+ GMT
Insider Knowledge:
Locals and regular visitors affectionately refer to Central Otago simply as 'Central'.
Regional Highlights
Food & Wine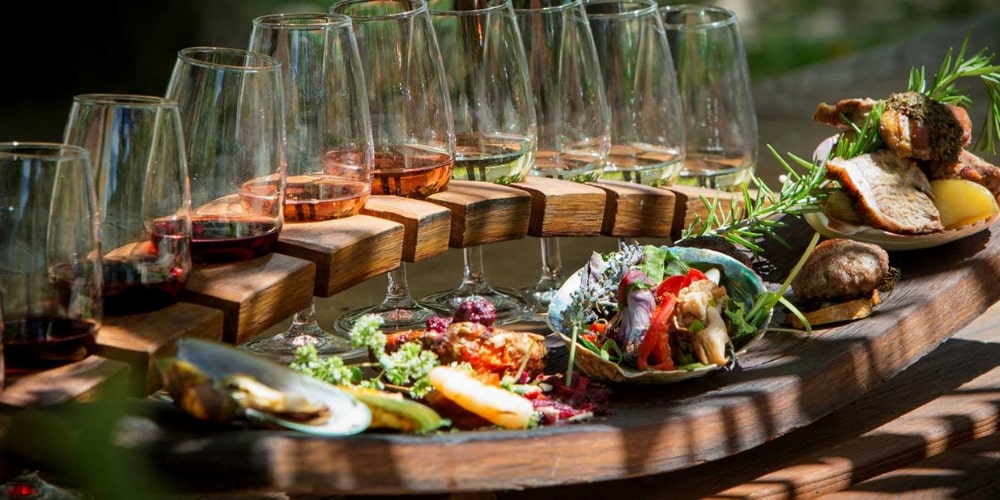 Wine is of course one of the things that has put Central on the map in recent years. The region is a stronghold for the notoriously picky Pinot Noir grape, which accounts for about 75% of all vines planted here, and over the last 30 years has been steadily building itself a reputation as a top-class producer of wonderfully ripe, exuberantly fruity Pinot Noir.
As a result, don't be surprised to find local Pinot Noir on every single wine list that you come across during your time here. The region also has a great reputation for high-quality local produce, from honey and olive oil to stone fruits, and so whether you're looking for gourmet dining to a laid-back country pub, you can expect to eat and drink extremely well. It's possible to spend days on end touring Central's numerous vineyards, and producers of every shape and size are always ready to welcome visitors with open arms and a complimentary tasting – try Mount Difficulty or the Akarua Winery for superb hospitality and world-beating wine.
Art and Culture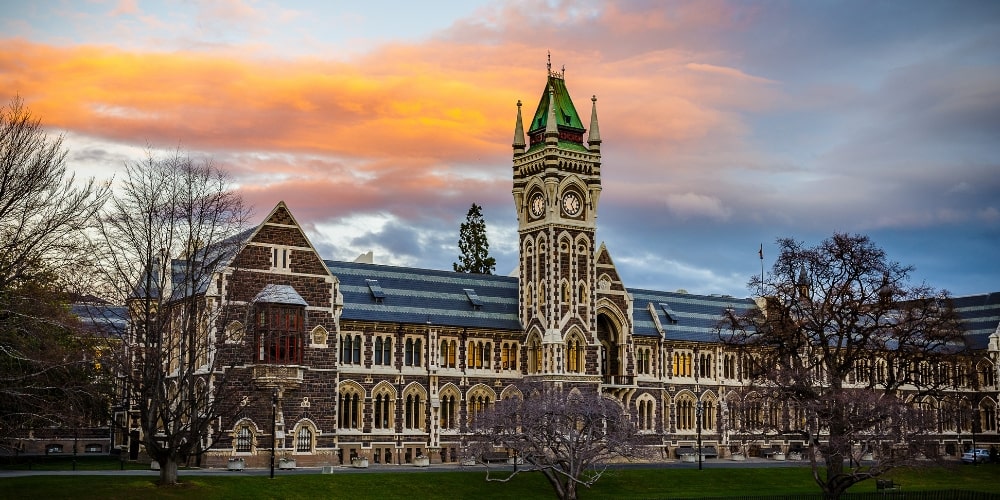 The richness of the Central landscape extends far beneath the surface – the region became a site of sudden prosperity in the 1860s following the discovery of a significant amount of gold near the Tuapeka River, which prompted an influx of 18,000 hopeful prospectors between 1861 and 1864. It was the biggest gold rush to occur in New Zealand, and many of the historic buildings that remain in the region to this day were built during this time – take a stroll down the streets of Alexandra or Queenstown to take in the wonderful architecture dating back to these exciting times.
Today, it's possible to retrace the fascinating history of the gold rush era all across Central. The Cromwell Museum and Central Stories Museum & Art Gallery in Alexandra house two of the biggest collections of gold rush era artefacts and exhibitions, with many smaller sites spread across the region. There are also plenty of extremely well-preserved mining sites and former goldfields to explore, where visitors can walk in the footsteps of the prospectors and discover buildings and mining equipment that remains in near perfect condition to this day.
Outdoor Activities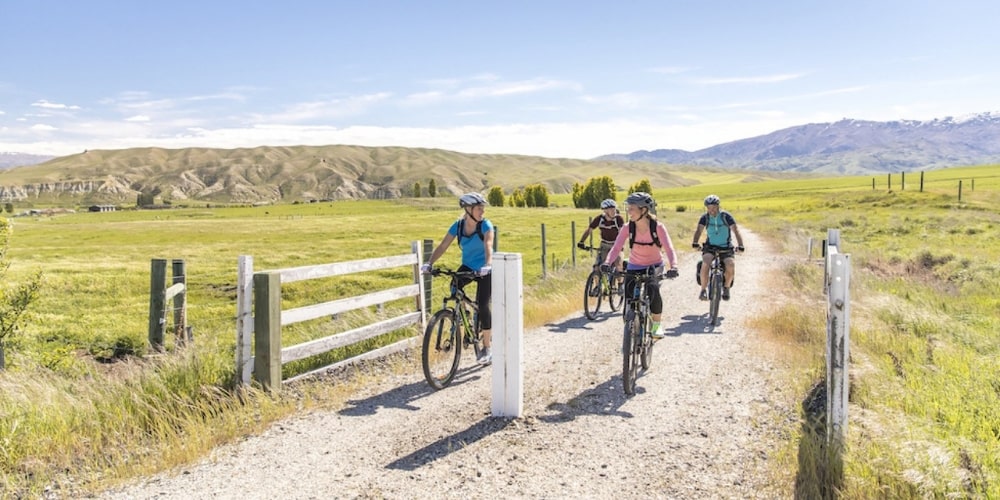 Photo credit: Otago Central Rail Trail
New Zealand is a true Mecca for anyone who loves the great outdoors, and Central is no exception. Cycling and mountain biking are particularly popular and a wonderful way to take in the splendour of the countryside – the region is home to three of New Zealand's '23 Great Rides' cycle trails, as well as countless others which allow you to trace historic railway lines, dramatic gorges and tumultuous rivers. Adrenaline junkies will also love taking in this scenery from a light aeroplane, helicopter or even a hang glider … although it's advisable to stick to two wheels if heights aren't your thing!
Winter is also a particularly good time for those in search of activity. The region's climate is satisfyingly consistent and ensures fabulous changes in the seasons, with ice and snow guaranteed during the winter months (and trust me, it's a great novelty for us Northern Hemisphere dwellers to see snow on the ground in July!) As the temperatures drop, there's tons of fun to be had from a plethora of winter sports – think curling and ice skating on both commercial rinks and stunning natural lakes and dams, dog sledding and even the luge. The tiny mountain town of Naseby is particularly well-known as a centre of winter sports, boasting the only natural luge track in the Southern Hemisphere.
Towns and Cities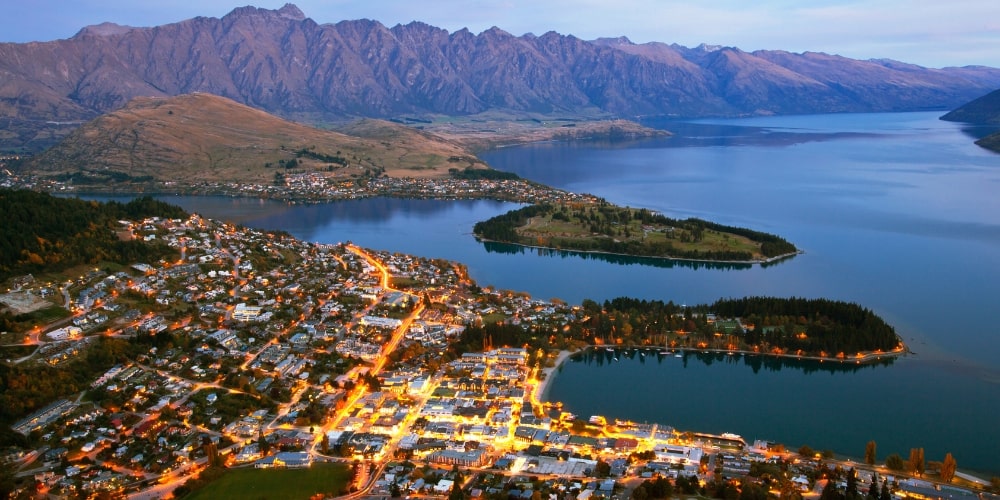 It's important to not disregard the pretty, thriving towns and cities of Central as you gaze transfixed upon amazing landscape after amazing landscape! If you're craving something a little more cosmopolitan, the region's capital Alexandra is a great place to start. As well as numerous modern amenities which it can be hard to find elsewhere in Central, the town is a hotspot for galleries and museums, restaurants and cafes and comfortable accommodation. It also hosts a number of festivals and events each year, such as a spring Blossom Festival in September and the rather intriguing-sounding Merino Shearing and Wool Handling Championships!
Queenstown, meanwhile, is not only one of the best places in the South Island to enjoy Pinot Noir (there are 200 different vineyards within a 40 minute drive of the town centre) but is a Mecca for adventure seekers, with every adrenaline-fuelled activity imaginable on offer – think white water rafting, bungy jumping, jet skiing and skydiving, to name but a few! In winter, Queenstown and neighbouring Wanaka are also fantastic ski destinations, with pristine white slopes and an excellent après scene making this a great choice for those from the Northern Hemisphere in search of some summer snow!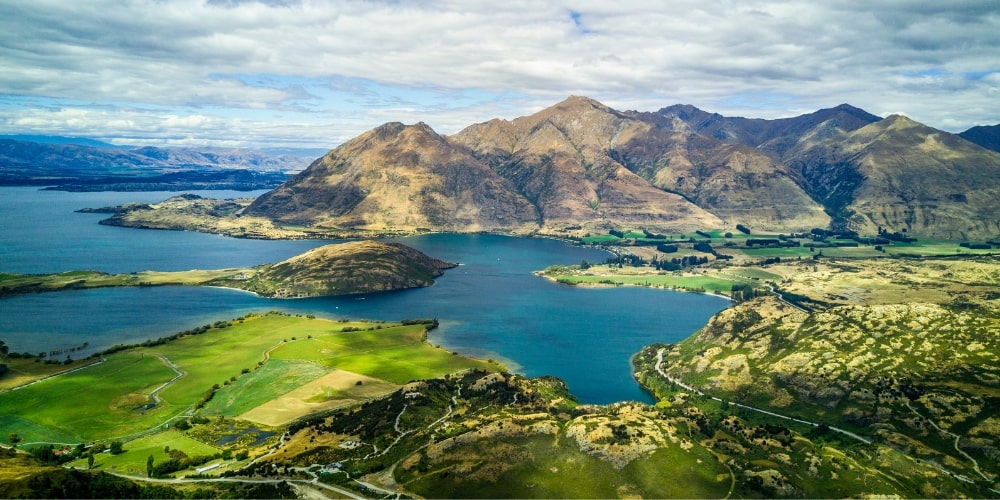 Wanaka is also particularly good for water activities, with the glorious vista of Lake Wanaka offering plentiful opportunities for sailing, fishing, swimming and kayaking. Another outdoor lover's paradise, Wanaka is the gateway to Mt Aspiring National Park, a UNESCO World Heritage site which is home to hundreds of kilometres of tracks where you can discover waterfalls, lakes and miles of amazing forest. Once you've had your fill of the great outdoors, recharge at one of the town's many excellent restaurants (Wanaka proudly styles itself as 'The Food Capital of New Zealand') – try Kika, an amazing modern restaurant which is regularly placed amongst the very best in the country, for inventive tapas-style dishes.
Elsewhere, smaller towns criss-cross the region, many of which are old prospecting settlements from the gold rush era and are still reminiscent of this time. Cromwell, in the very heart of the region, is nicknamed the 'fruit bowl' thanks to the prolific orchards growing everything from cherries to apricots and plums and home to a free 8km walking trail which takes in four of the region's premium wineries and the beauty of Lake Dunstan.
---
If you found this travel guide interesting, then check out this article and discover other wine regions of New Zealand! And if you are keen to learn more about New Zealand wine, why not start by finding out what are the grape varieties that are shaking up New Zealand?