Just a little over an hours' drive from central London and a mere 15 minutes from the bustling town of Guilford lie the Surrey Hills, an 'area of outstanding natural beauty' with chalky soils (similar to those found in Champagne) and some of the best wines being made in England right now. One such winery worth a visit is Greyfriars.
Greyfriars has had Chardonnay (and other lesser known) vines planted on this site, for what was then a rather eccentric hobby vineyard, since 1989. Though some vines have been removed and others added, these veteran Chardonnay vines are in their prime and producing 2-3 tons of grapes each year. Greyfriars owners, husband and wife team Mike & Hilary Wagstaff, took over the winery in 2010 and have been eagerly planting an additional 70,000 vines of mainly classic sparkling varieties like Pinot Noir and Pinot Meunier along with Sauvignon Blanc and Pinot Gris, which they use for their selection of still wines. With their investment came a new state of the art winery (opened in 2017) and the excavation of a chalk cave making a unique and naturally temperature controlled wine storage space.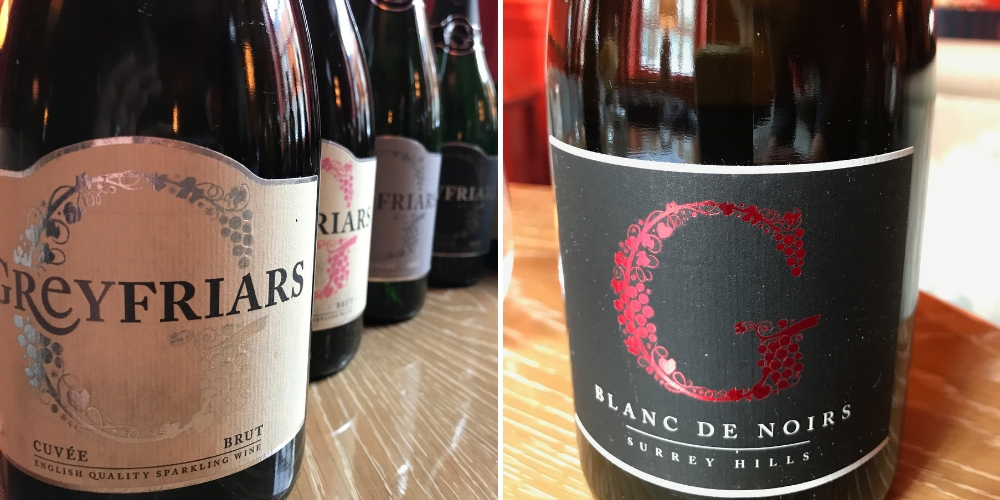 Greyfriars released their first wine, a Sparkling Rosé Reserve, in 2013. Since those humble beginnings, Greyfriars has gone from strength to strength winning multiple internationally recognised awards for their Blanc de Blanc, Classic Cuvee and Rose' sparking wines as well as for their Pinot Gris still wine.
This brings us to their latest release, a terrific non-vintage Blanc de Noir. It is everything you would expect from a quality sparkling wine (£30), with rich, round apple and citrus flavours giving way to gentle savoury notes. A blend made from 60% Pinot Noir grapes (2015) and 40% Pinot Meunier (2014), all grapes are hand picked and whole bunch pressed. This is the second edition of their "Prestige Cuvee'" range which they began in 2015 with the Cuvee' Royale released in 2018 to coincide with the wedding of Prince Harry and Meghan Markle (or a homage to the film Pulp Fiction, depending on who you ask!).

Greyfriars is a family run "Boutique" winery and the Wagstaff's don't have aspirations for taking over the sparkling wine world, they are happy to make terrific, award winning, English wines that reflect the beauty and personality of the Surrey Hills where they live.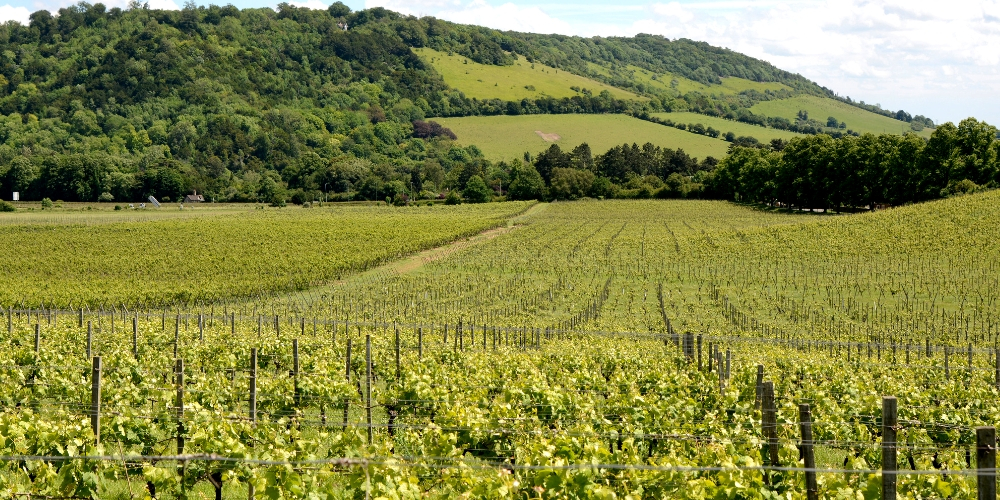 If you'd like to know more about this relatively new wine region, why not take a trip? If you prefer not to be 'designated driver', English Wine Tasting Tours have bespoke winery visits to the Surrey Hills from their base near London Bridge. And if you'd like to mix things up, there is also the Hogs Back Brewery and Silent Pool Gin Distillery nearby, not to mention more than a few good pubs in the area to keep you going. Enjoy!
https://www.greyfriarsvineyard.co.uk
https://www.englishwinetastingtours.co.uk
https://www.alburyvineyard.com
https://silentpooldistillers.com
Did you enjoy this article? Leave us a comment below and don't miss this article on 16 top English sparkling wines you just have to try and find out in this next article all about English sparkling wines and what's the hype around it.